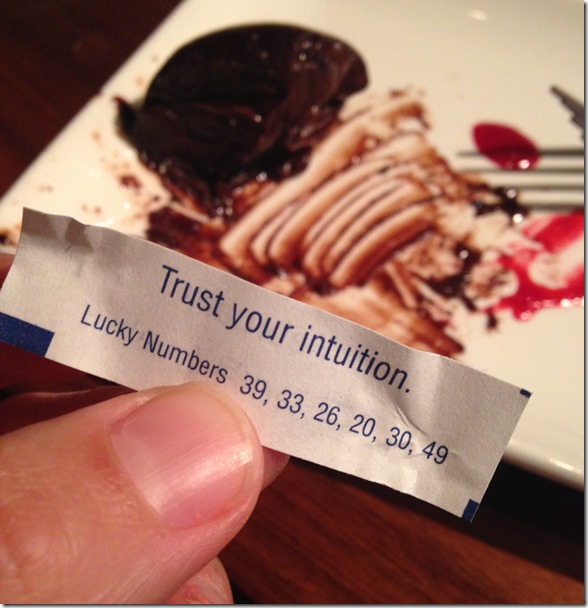 I'm in "double workout" mode. Multisport workouts are going to be the key to getting in decent triathlon shape before my May and August races. Obviously, my schedule isn't super flexible with the kids. One of the things that I've learned is that is far more efficient and effective to do a handful of doubles than try to work in a variety of many single workouts throughout the week.
I put some sweet notches in my tri training belt this weekend… Friday was an epic outdoor hour bike and 20 minute run. Brandi and I did the workout along my old training route for the Half Ironman, so I was having painful flashbacks the entire ride – hah.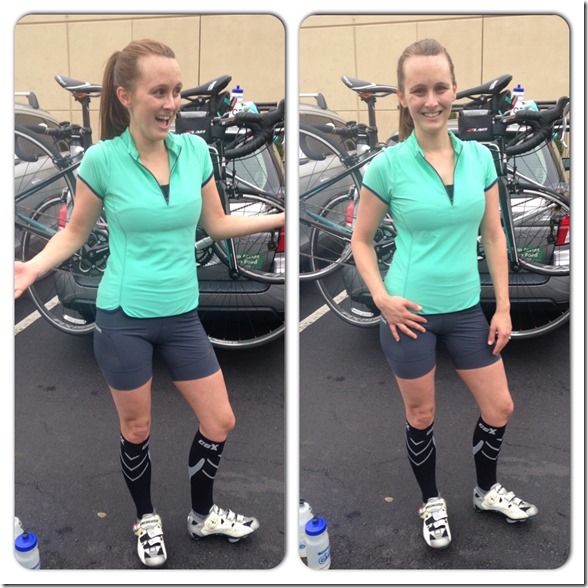 Rocking the MooMotion tri gear! So glad that someone finally invented stylish tri and cycling clothes.
Just out of curiosity, I did the workout in my compression socks. It was rainy and cool out, so I didn't overheat, and my legs didn't feel heavy coming off the bike.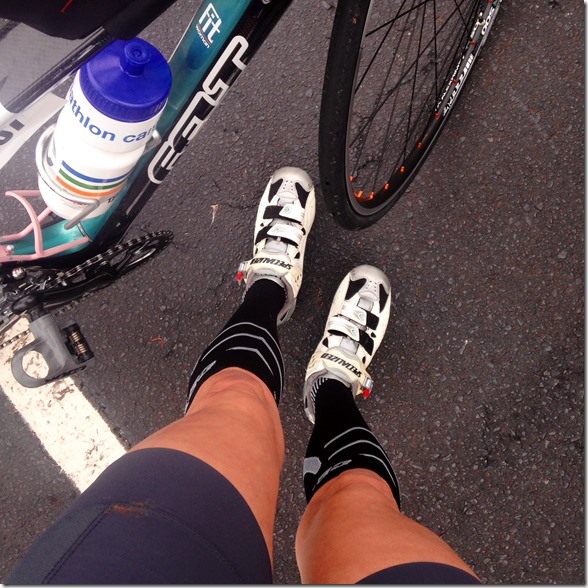 Saturday, the Husband and I did our morning stroller jog, which is becoming a bit of a tradition. We did an easy 2.2 mile loop, which didn't feel quite so easy when pushing a kid in a stroller…
We had a big pizza party at Brandi's house that afternoon. I proceeded to eat six glorious slices of pizza while completely shunning the salad and fruit. Between the workouts and breastfeeding, I am a bottomless pit.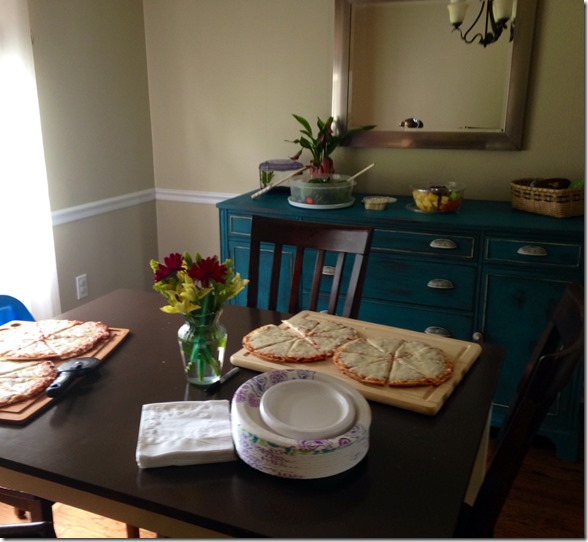 The party was a "pre-vacation" party. Here's how insane all my friends are – we are going on a big beach trip together. 10 adults and 11 children under the age of 4 (and half of which are under the age of 1!). We rented a GIANT house (it has 14 bedrooms). I'm sure that no one is going to get much sleep while we're there… but we're all still pretty pumped for our May vacay! So excited, in fact, that we all took turns flipping this 250 pound tire.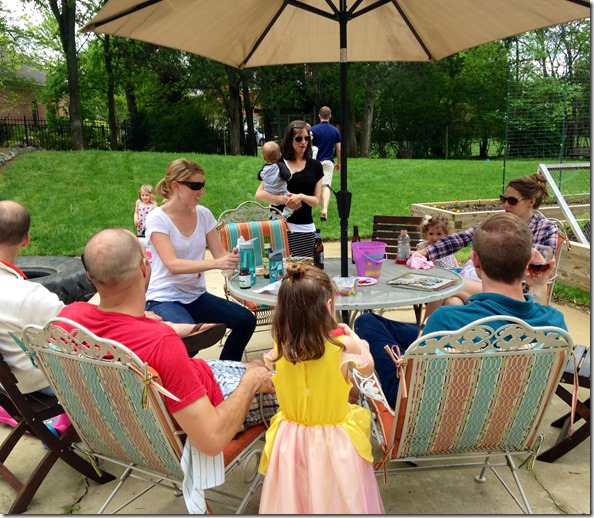 And on Sunday, I met back up with Brandi and did an awesome double swim and bootcamp workout (between being training partners and friends, we see each other more often than not!). We swam 1000 meters, and it was glooooorious.
Did you workout this weekend? Did you eat something delicious? Anyone else randomly flip a tire?