I was deleting pictures off my camera's memory stick when I stumbled upon a whole block of pictures from Claire's birth that I had never looked at. I don't know how that happened! But it was fun (and, um, painful) to relieve that awesome moment all over again. And it inspired this post…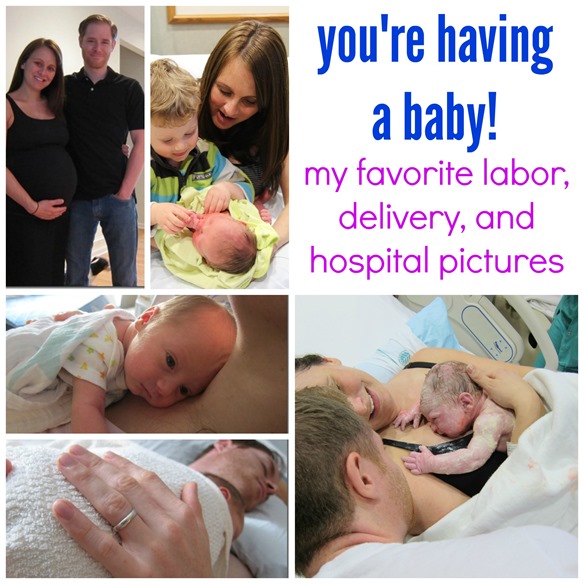 Of course, all labors are different – Claire's was so fast that I didn't get a chance to take some of these. Some hospitals have different policies. Some labors are emergency medical situations, and a camera may be the last thing on your mind. Even though I have two kids, I can only really speak to one type of birth experience. So I'd love it if other mommas could add to the list! What photos do you love from your c-section? What photos do you adore from your home birth? If your baby was in the NICU, were there other types of photos that were important to you?
One Last "Just Me" or "Just the Two of Us" or "Just the Three of Us" Photo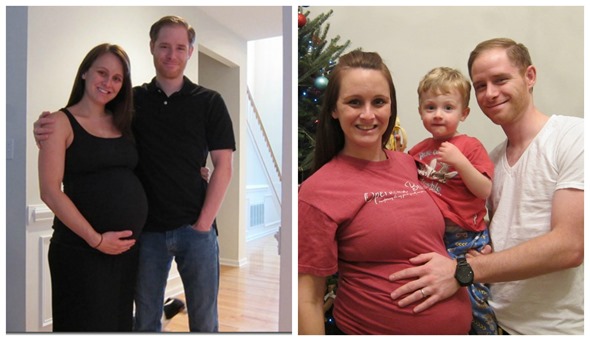 If you must, use the timer on your camera and prop it up on a table or something. Just be sure to photograph you, your partner, and/or your existing kids before the new baby comes out. Don't worry if you look like a mess and half of the people in the picture have PJs in – what matters is documenting that moment!
One "Yay! I'm in labor!" Picture and another "Holy shit, I'm in mother freaking labor!" Picture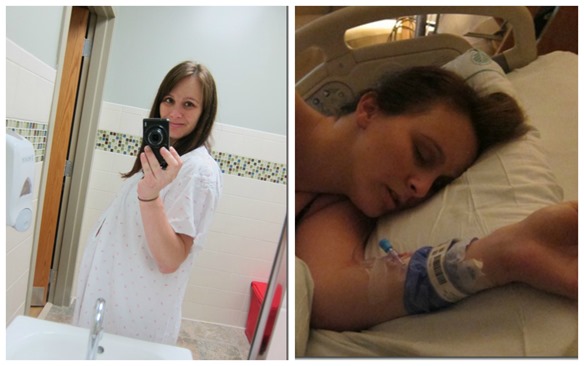 My first labor progressed at a more normal speed, so I had a lot of downtime at the beginning to pose for pretty pictures – and even a few "OMG, I am really working here!" pictures. My second labor was so fast that I don't have any mid-labor pictures!
The Meet-the-Baby Picture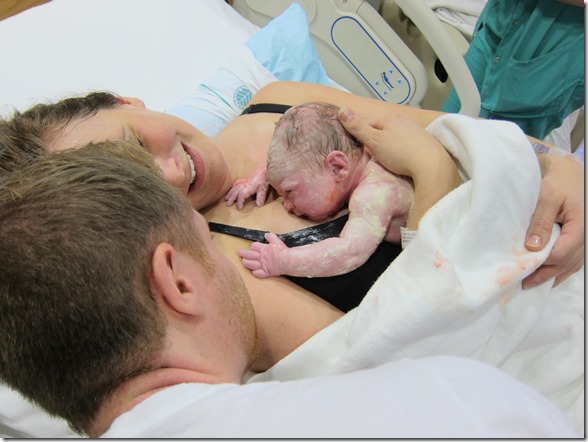 When the baby is about to be born, have your partner/birth coach hand a camera to one of the nurses in the room… NOT the one delivering the baby, obviously! But in my births, there were a few 'extra' people in the room who were more than happy to snap a picture. Getting a "first look" picture is so priceless.
A Cleaned-Up On-The-Chest Picture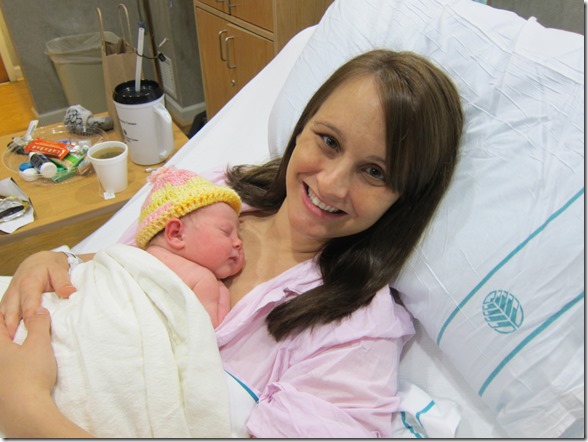 Take one where you both look pulled together, too! Even if it takes a few days to look pulled together…
A First Bath Picture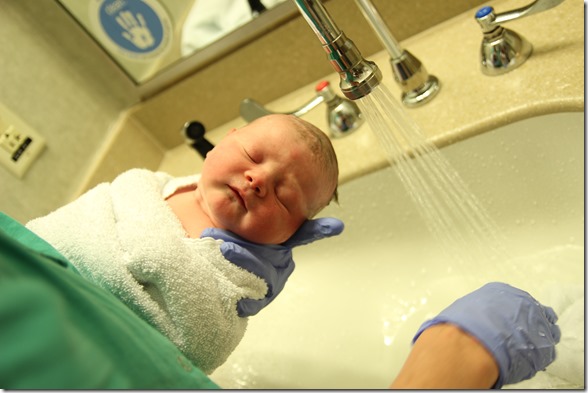 Because it's so sweet! I don't have one of Henry's and I regret it. Also try to get one of the kiddo on the scale so you have a photo of their weight.
The Neck Selfie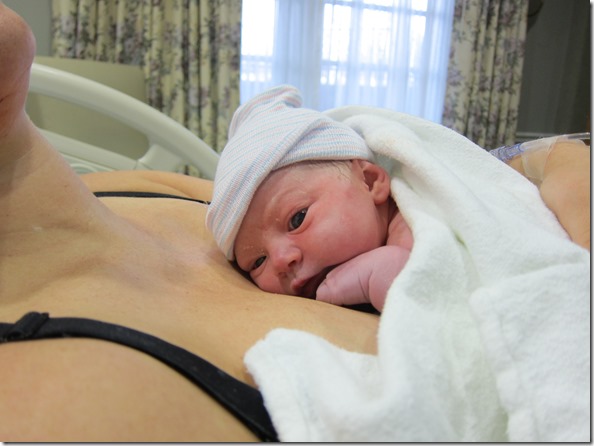 Take a selfie of your child on your chest – it's really cool to look back on the pictures and see how little they were.
One of Dad Holding the Baby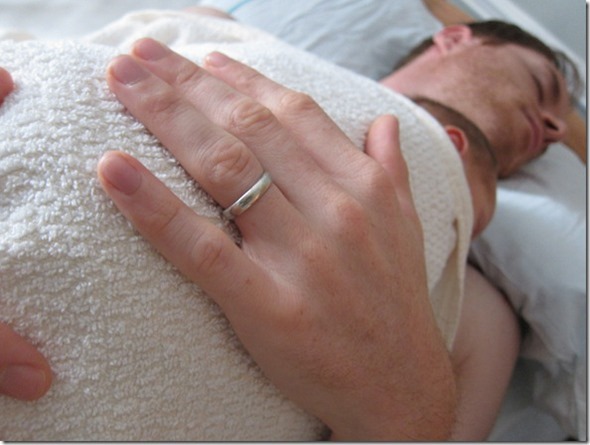 Okay, get more than one – everyone will be photographing MOM and BABY, so make sure to snap some solo ones of the Dad and his child, too.
Kids Meeting Each Other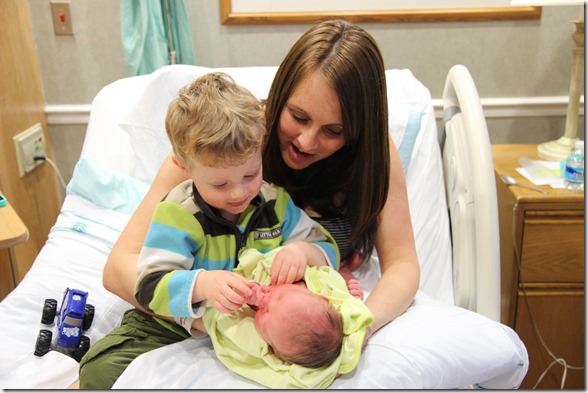 Enough said – you'll LOVE these pictures!
The Car Seat Picture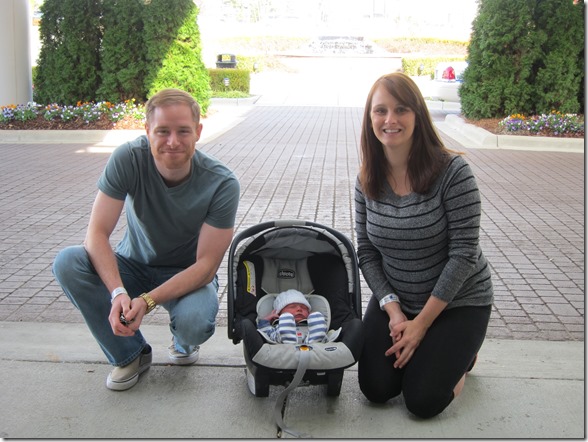 When the nurse walks you to the front door, ask if she'll take a picture of you with the baby in the car seat before you drive away – such a big moment. <3 <3 <3
Other Picture Ideas…
Picture of your partner coaching you through labor
Picture of you with your doctor, midwife, or favorite nurse
Photos of the baby meeting other family members, like grandparents
Photo of the baby's ID bracelets
Picture of the baby's tiny hands and feet in comparison to yours or an older sibling
Picture of baby looking around with big, wide eyes
Picture of baby fast asleep
Picture of you breastfeeding or giving a bottle for the first time
Picture of baby all swaddled up
Picture of the clock at time of birth
Picture of the birth certificate form filled out
Picture of baby holding your finger (so sweet!)
Pictures of the room you stay in
Picture of the baby in his or her going home outfit
I was just talking to a pregnant friend about how you look 6 months pregnant when you leave the hospital. Oddly enough, I loooove having a picture of my empty bump, too. It reminds me how incredible the human body is. I snapped this right before we left the hospital with Claire – can't believe there was a human in there just two days before!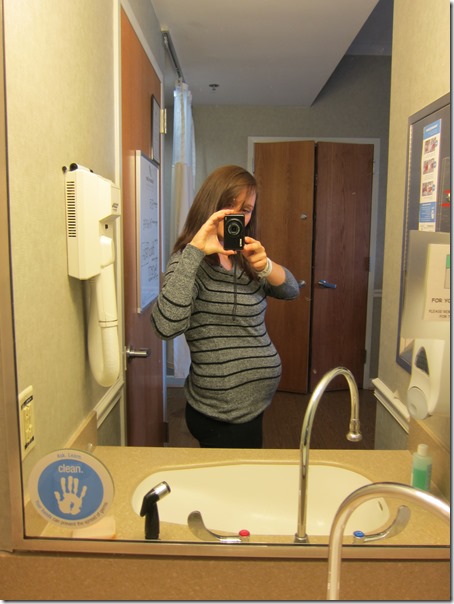 What new baby pictures do you love?