Is it really only Wednesday? I feel like it should be Friday again!  I'm ready for the weekend for sure.  Maybe it's just that the past weekend was so much fun – I want to relive it all over again!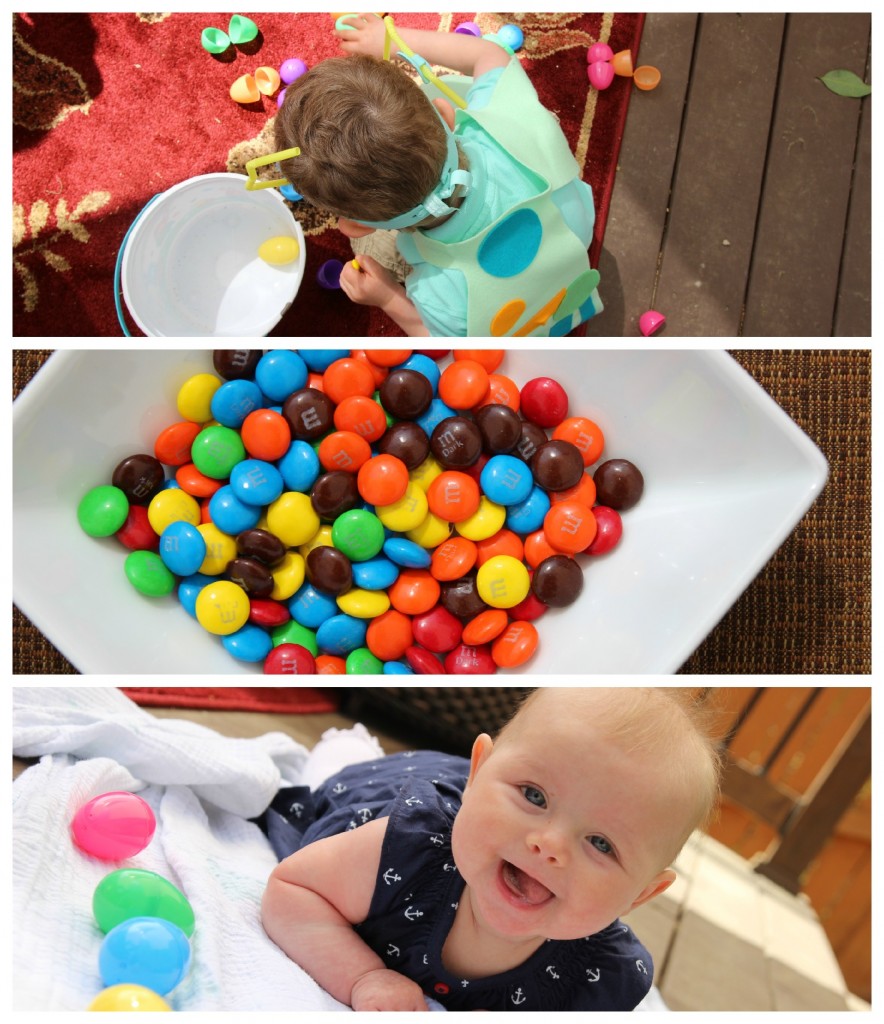 It was, of course, Easter weekend. We spent Friday and Saturday in frantic "clean up our backyard" mode. After a long winter, our grass, garden beds, and deck were looking pretty shabby. Even Henry's sandbox was a mess – I had left the cover off one night and rain had gotten in! We stayed up super late on Saturday night assembling our new outdoor furniture (more on that later in the week), and when the sun rose on Sunday, everything looked perfect.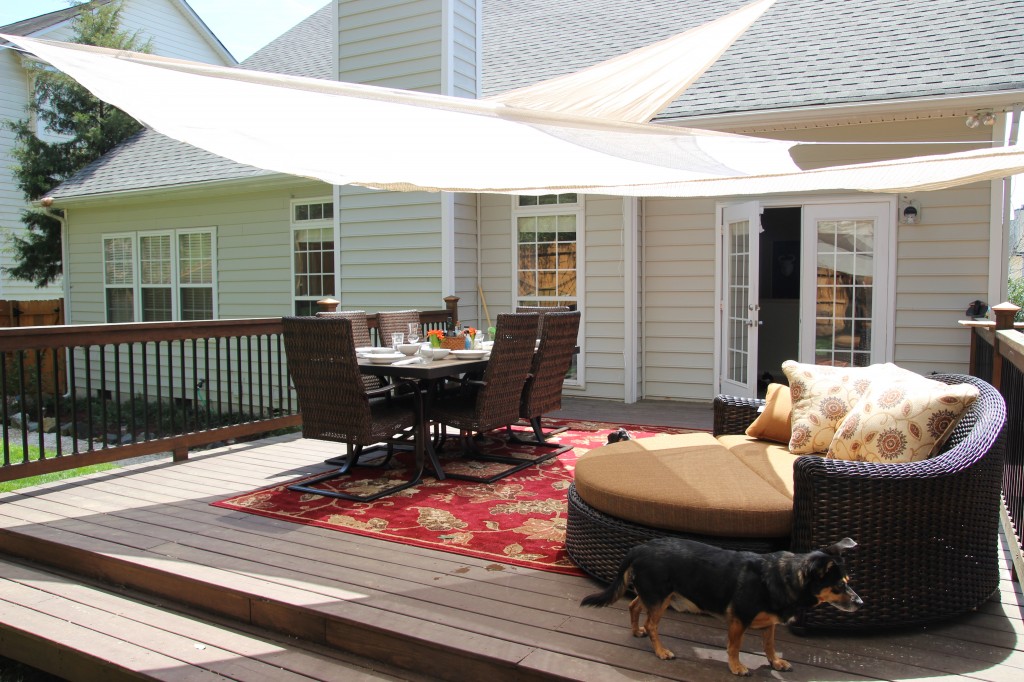 Henry woke up and got his Easter basket, which contains a single chocolate egg (I knew we'd have enough chocolate later!), a book about cheetahs, and a cheetah figurine. He's really into cheetahs right now – can you tell? I, too, have learned a ton of interesting facts about cheetahs, such as… A cheetah can go from a standstill to 60 MPH in three seconds (faster than a sports car) and burns 300 calories in a single 30-second chase.
We also opened his latest Kiwi Crate box.  I wrote about Kiwi Crate back in December in this post –> 8 Boredom-Busting Indoor Toddler Activities. I liked the delivery craft boxes SO much that I signed us up for a year's subscription. Henry now eagerly anticipates the boxes. It was fun to open one on Easter morning!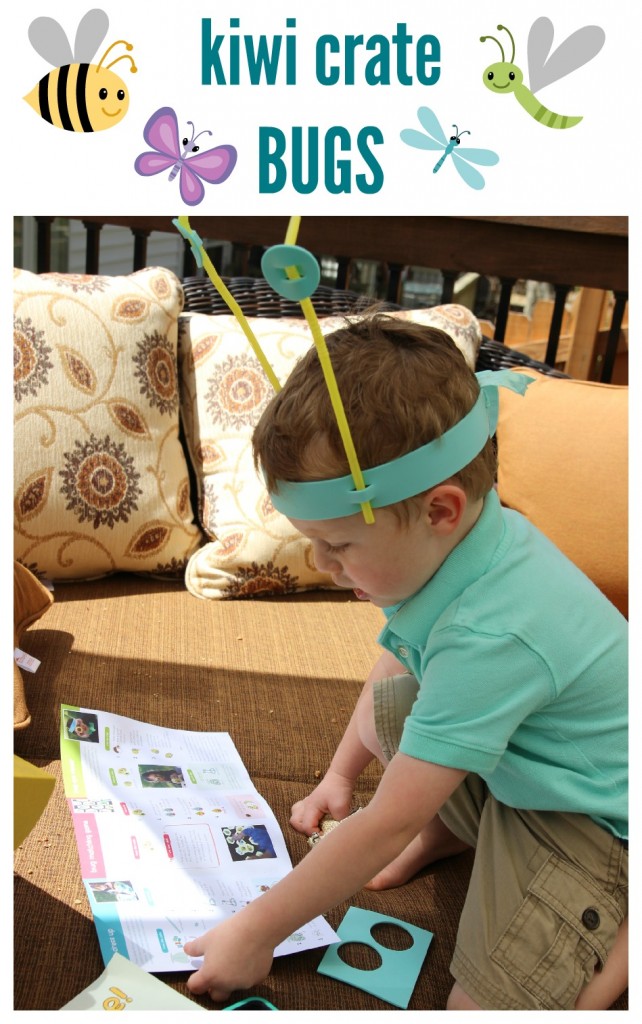 I think this was the best box yet. It was bug-themed, and Henry got to put together a bug hat and bug wings… It was adorable to watch him design the wings.He looked so cute hunting for eggs in his outfit (I couldn't believe how well it color-coordinated).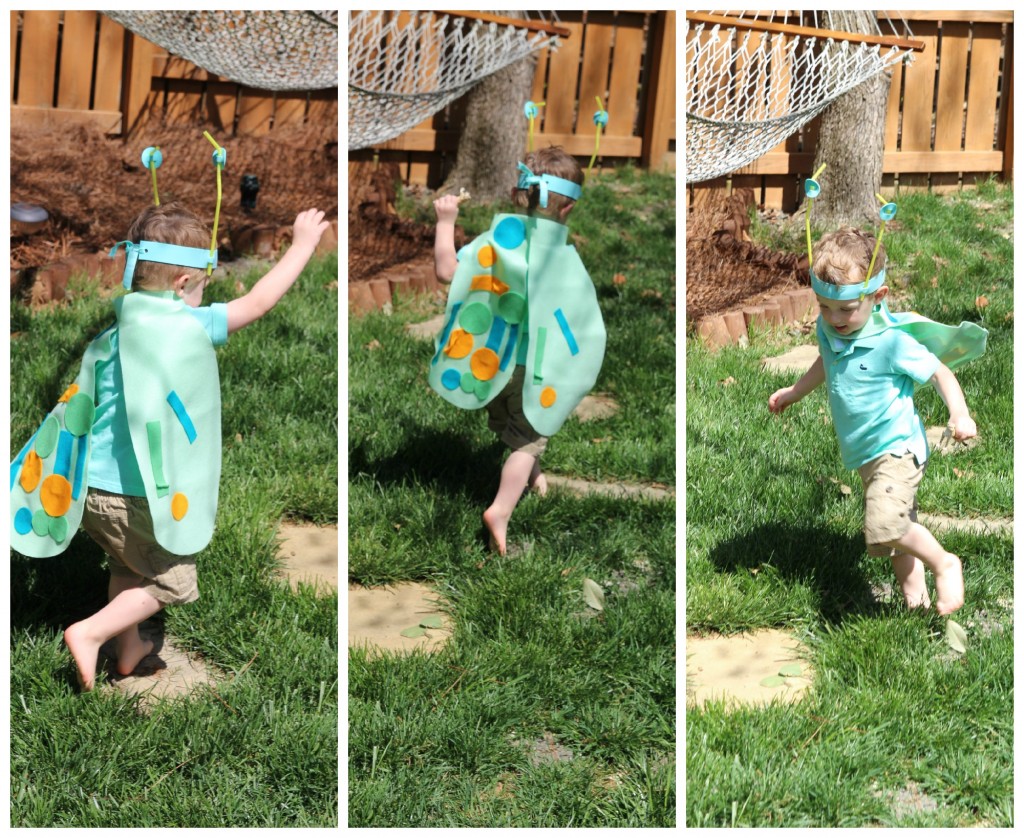 Speaking of egg hunting, it was very fun. Every year, I consider doing one of the big community-wide hunts, but then we just end up doing a simple one in the background. I put a single M&M in each egg – it's perfect.  Can't wait until Claire can participate… I bet she'll be RUNNING by Easter 2016.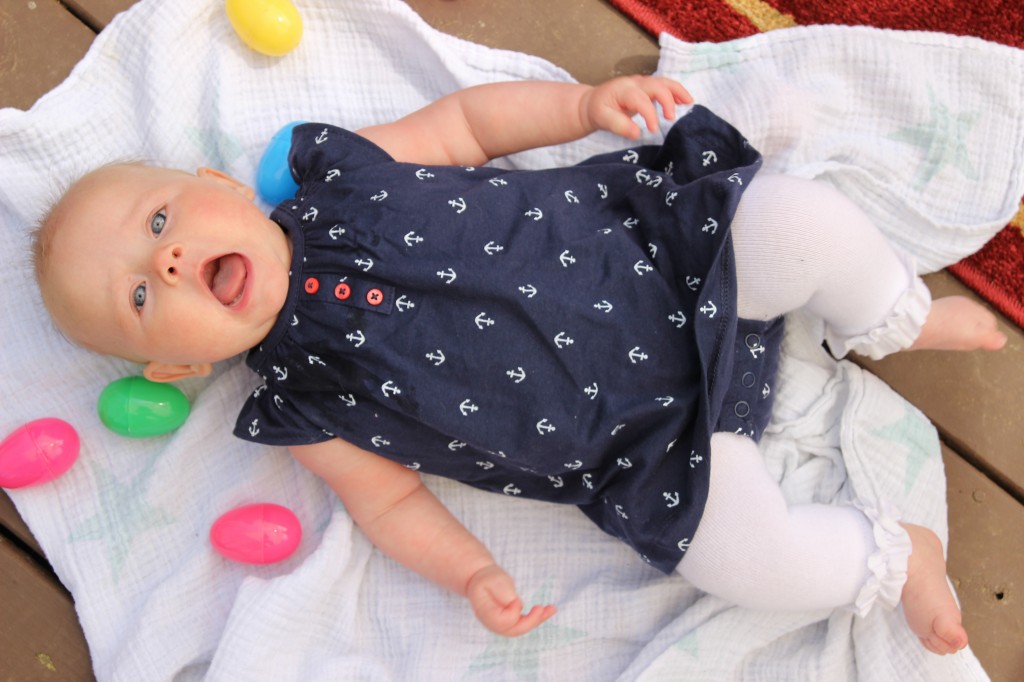 For our meal, we kept things simple with a salad and casserole.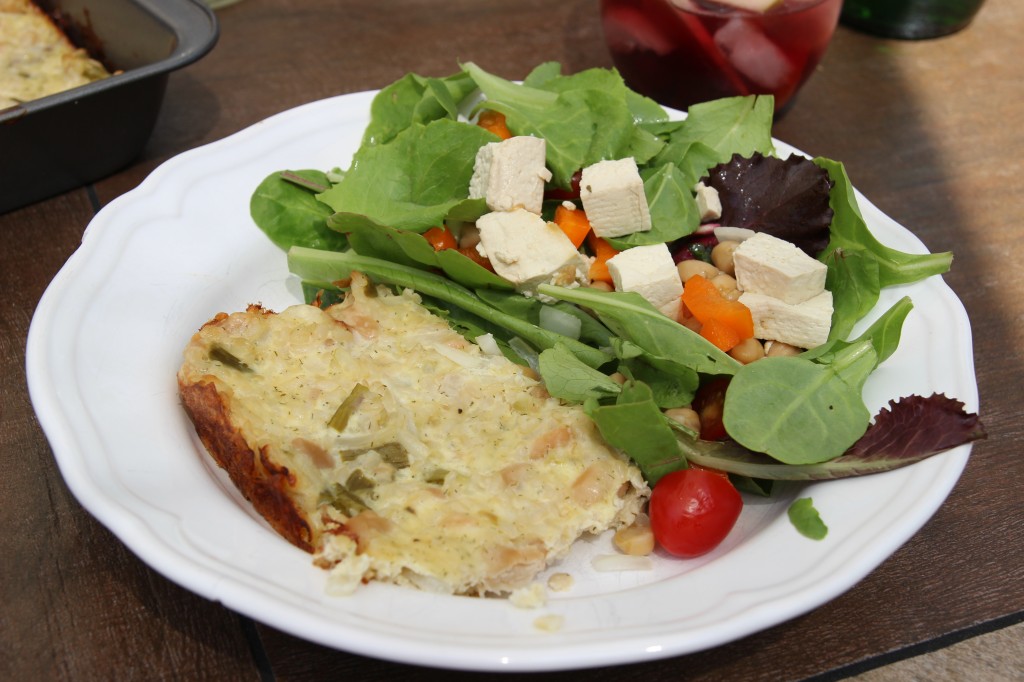 I used the Spinach and Artichoke Greek Yogurt muffins as a base, but I made it in a big casserole dish instead of cupcake tins. I also swapped out the regular mozzarella for Garlic & Herb from Cabot, ditched the garlic, and switched the spinach and artichokes for chopped frozen asparagus spears. It was so great!  Very spring-y.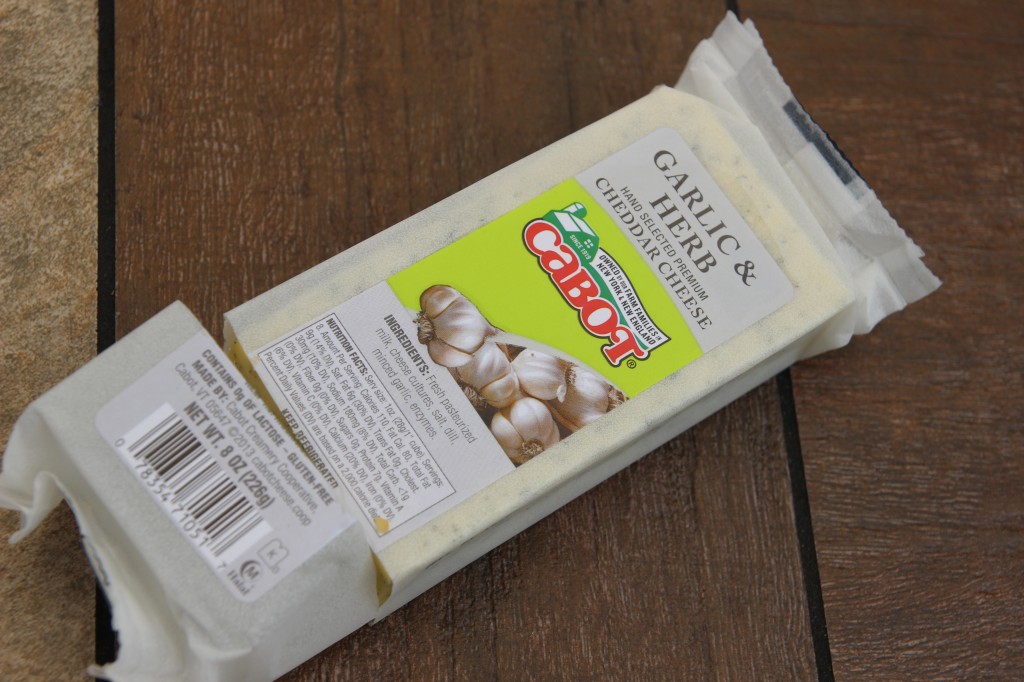 And we had a fabulous Sangria – I'll share this recipe soon!  It had fruit in it, so obviously it was perfectly reasonable to drink three or four…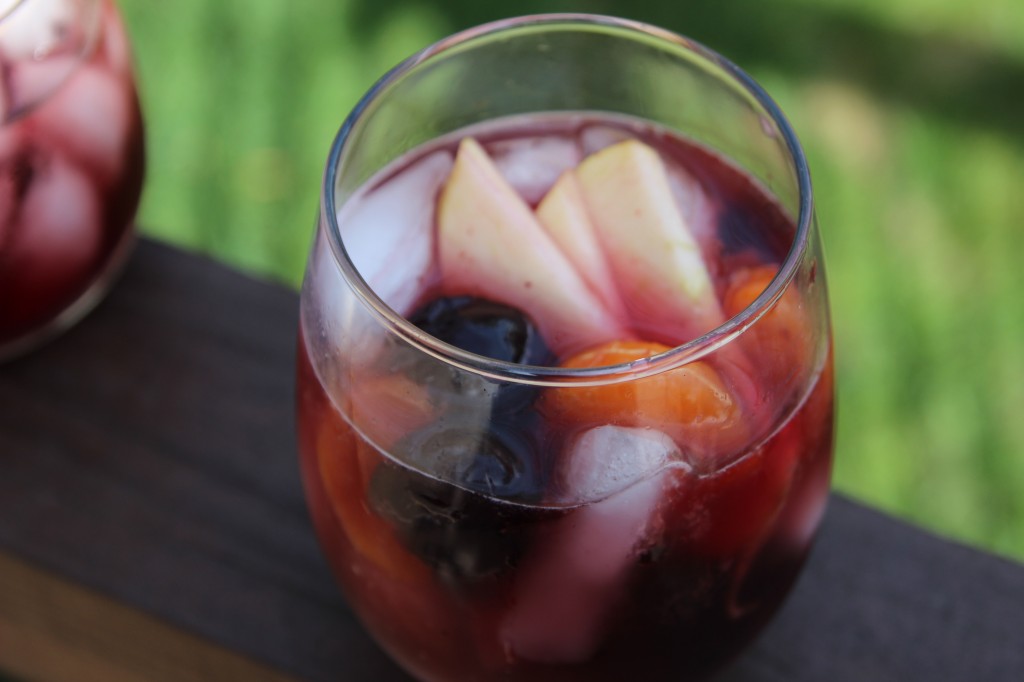 From my family to yours, Happy Easter! Happy Passover! And Happy Spring!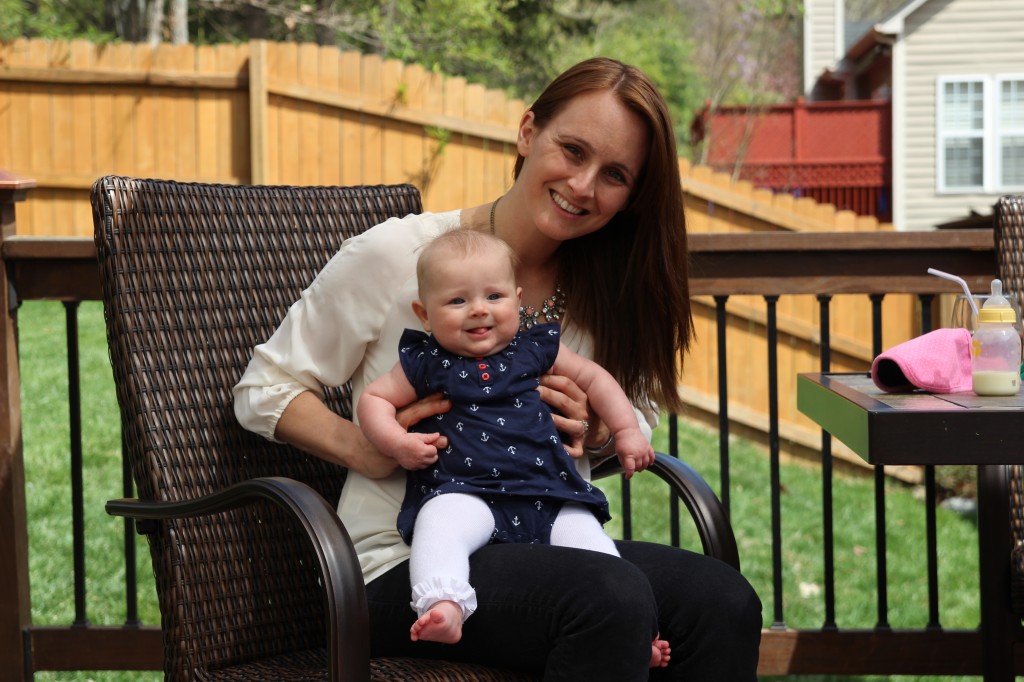 <3 <3 <3