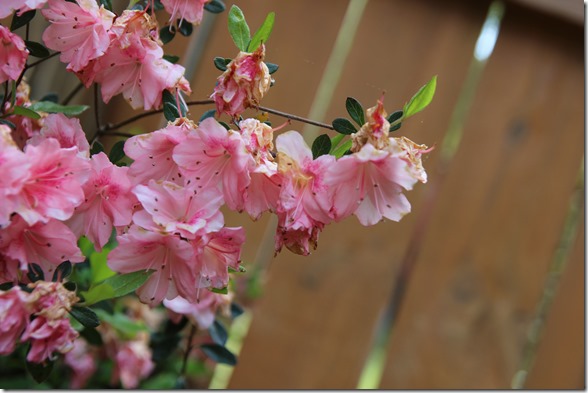 This Sunday, I turned 31! I can't believe I've been writing this since I was 24… My, my – how time flies!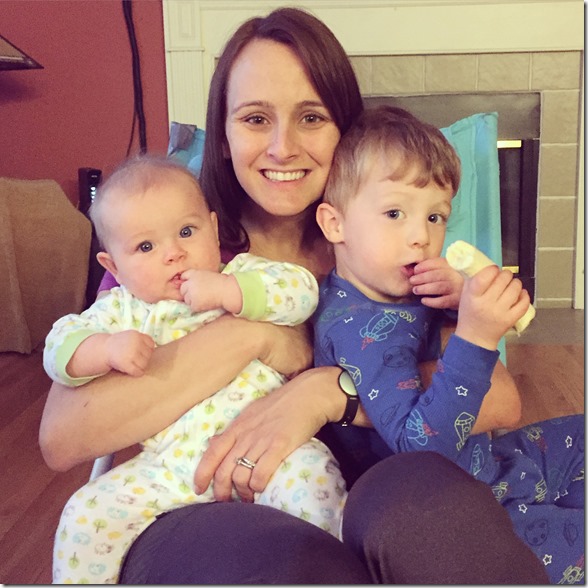 I woke up on my birthday to my toddler crying because I told him it was my birthday (apparently, that was upsetting) and went to bed at midnight while rocking a fussy baby. So – I guess you could say it was a motherhood kind of birthday! Hah.
It was also a Tennessee kind of birthday. We drove down to visit my mom's side of the family. I haven't seen my aunt and uncle since before Claire was born, so they were pretty excited to meet Claire and see Henry again.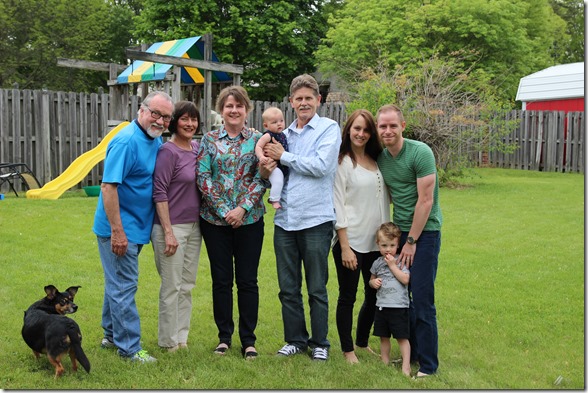 Per the usual when we're at my mom's, we played hard, ate well, and had lots of fun…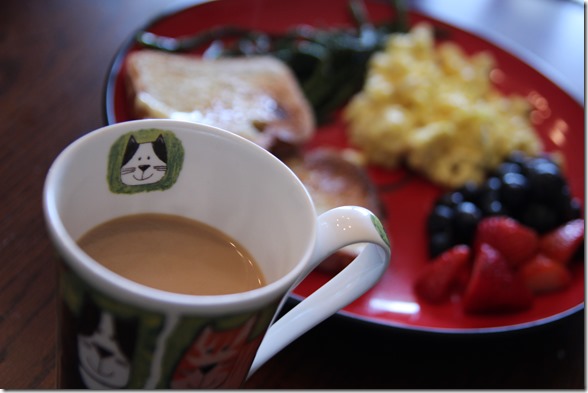 We also did a few workouts. On Saturday morning, Kristien and I drove to the University of Tennessee to run around. It was the university's spring game so the football fans were out in full force!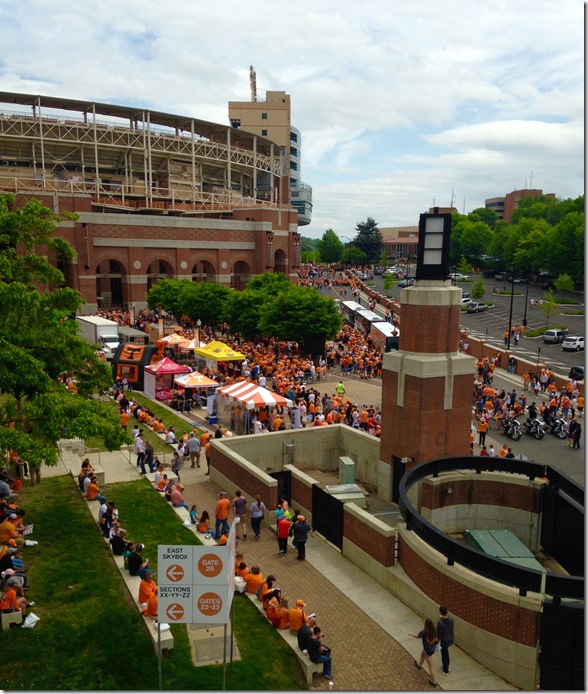 I was running around in University of Miami shorts and felt VERY conspicuous.
After our run, we did some boot camp-ish moves in the an abandoned parking lot. I did weighed squats, lunges, mountain climbers, etc. Squats with a big rock = making it work.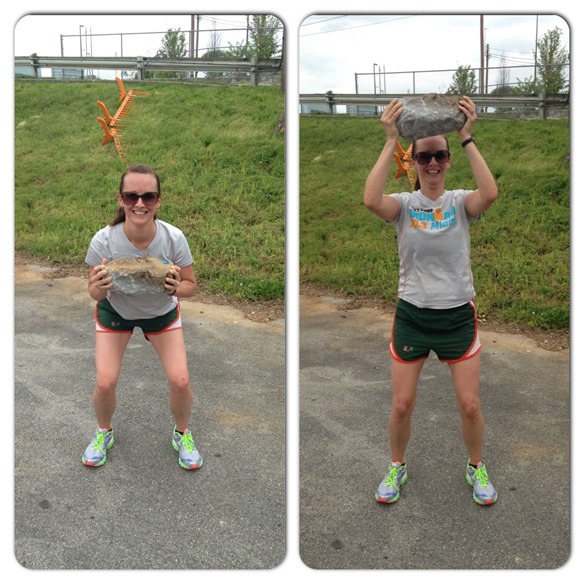 I was sad to miss my real boot camp on Sunday because, when you have a birthday, they dedicate the workout to you! Here was my birthday workout – wish I could've done it.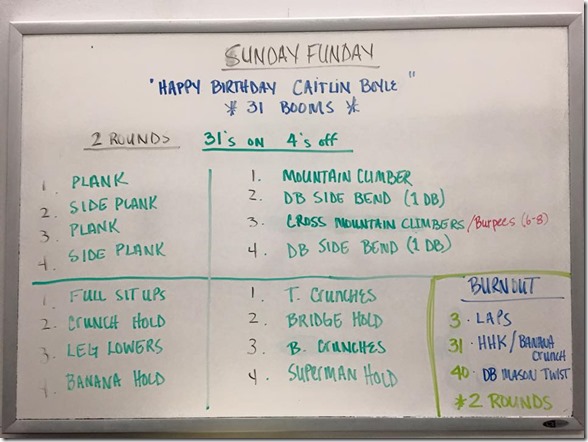 We have a lot of 50+ year olds in boot camp – those birthday workouts are the hardest of all!
And when we returned to Charlotte on Sunday evening, I met up with Brandi for an outdoor bike ride. It was a little rainy and gloomy but still felt really nice to be on the bike. My legs were HEAVY, which kind of made me nervous for our upcoming triathlon (which is in less than three weeks…).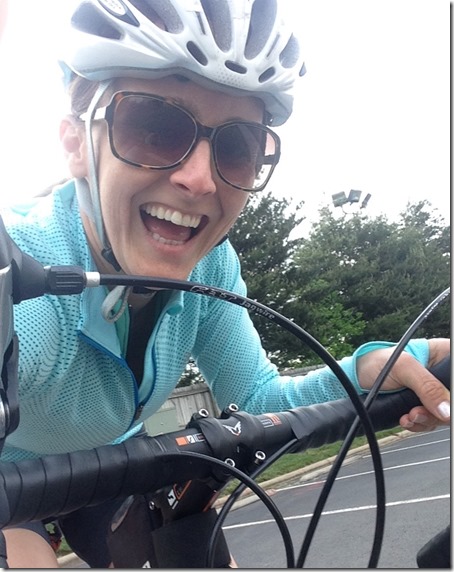 Bike Selfie! <— I scared Brandi when I took a moving photo, hah.
You guys know I'm a huge supporter of Headbands of Hope – it's such an incredible organization. For every headband purchased from Headbands of Hope, the organization donates a headband to a girl who has lost her hair after cancer treatment. Learn more on this post or the HOH website.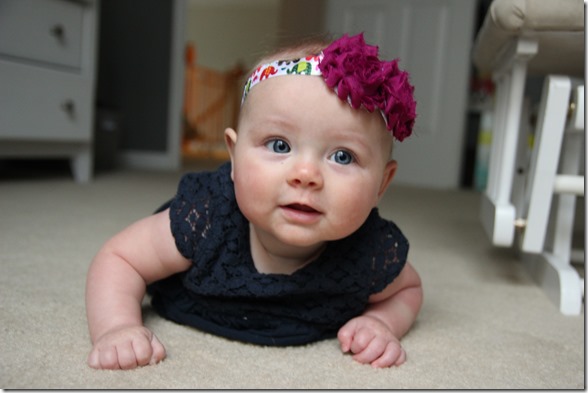 HOH is celebrating three years this April. Since their launch, they have donated over 35,000 headbands and are close to donating one to every single hospital in the USA! In honor of their birthday, HOH is giving away free shipping with the code "happybirthday" on April 25th to May 1st to celebrate. A headband would make a wonderful Mother's Day gift!