For every headband purchased from Headbands of Hope, the organization donates a headband to a girl who has lost her hair after cancer treatment.  Headbands of Hope and Operation Beautiful are teaming up – very soon, we'll be releasing a special Operation Beautiful headband to support HoH's mission.  Until then, it's National Childhood Cancer Awareness Month, and I wanted to share a guest post from the HoH founder, a college student named Jessica, about the importance of this month and how you can help.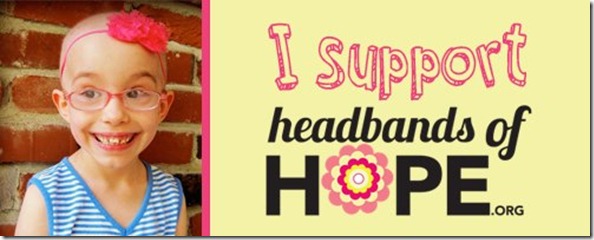 Jessica says… Almost everyone can think of a moment where they knew their life was about to change. For me, my moment was right before my 20th birthday in the summer of 2011. I began my internship at the Make-a-Wish Foundation that I can confidently say, changed my life forever. Everyday, I got to wake up and grant the wishes of children with life-threatening illnesses. I took day trips to visit the wish kids at their houses and bring them their favorite toys. We received hundreds of letters from wish children that said we changed their lives; little did they know, they were changing mine.
I thought about the thousands of girls around the world losing their hair to chemotherapy. Being a young girl presents many struggles with self-esteem already and losing their hair as a result of a life-threatening illness is traumatic.  For girls and women everywhere, their hair is a part of their feminine identity. Wigs can be uncomfortable and unappealing, especially to younger girls.  I realized that headbands are the perfect way for these girls to keep their feminine identity and have a constant reminder that they're not alone.  Therefore, I started Headbands of Hope.
For every headband purchased, one headband will go to a girl with cancer and $1 will be donated to the St. Baldrick's Foundation to fund life-saving childhood cancer research. I'll constantly be bringing in new collections for women of all ages and all style types at www.headbandsofhope.org. 
Since we launched in April, I've had the opportunity to distribute headbands to girls in the hospitals across the nation. The best part of my job is opening the door to their room and seeing their faces light up when I bring dozens of colorful headbands to their beds to choose from.  Even though it's fun and fulfilling to bring the girls headbands in the hospitals, I'm constantly reminded that there still isn't a cure.
One of the Hope Girls, Jenna (not her real name), a bubbly, beautiful 6-year-old, once told me she loved to listen to "big girl" music and liked being the "mommy" to her group of dolls.  Jenna's headband was her signature; she was never seen without it. One month ago, I got a phone call from her mother that she had gotten terrible news from the doctor and Jenna only had a couple weeks at most. Jenna had always dreamed of being a Disney Princess so her family decided to take her to Disney World for her final days.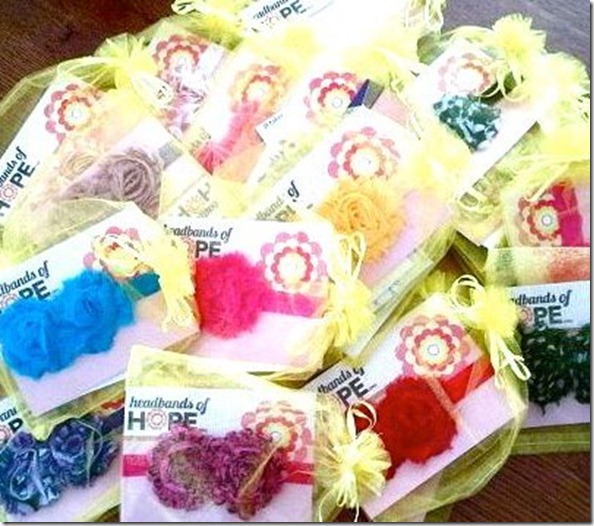 As I was trying to compose myself on the other end of the phone, the mother told me that Jenna wanted to have a "princess" headband to wear when she met Cinderella. I immediately sent over a variety of headbands for Jenna to wear. Her mom told me she put all of them on her head at once because she couldn't decide.   The family sent me pictures of Jenna surrounded by all the princesses wearing her pink headband. A couple days later, Jenna passed away. 
Childhood cancer takes the lives of more children in the U.S. than any other disease – in fact, more than many other childhood diseases combined.  Children with cancer cannot be treated simply as "smaller adults." The cancers strike kids differently and they are in a crucial stage of development, which complicates the effects of treatments and can result in life-long complications.  Although research over the last 40 years has raised the overall cure rate from virtually none to about 80%, many types of childhood cancer remain very difficult to cure, including neuroblastoma, the cancer that took Jenna's life. Progress is also especially slow in curing adolescents and young adults, because federal funding for childhood cancers is a fraction compared to adult cancers.  Therefore, attention needs to be brought to childhood cancer. Progress can't be made without research. Research can't be done without funding. And funding can't be done without awareness.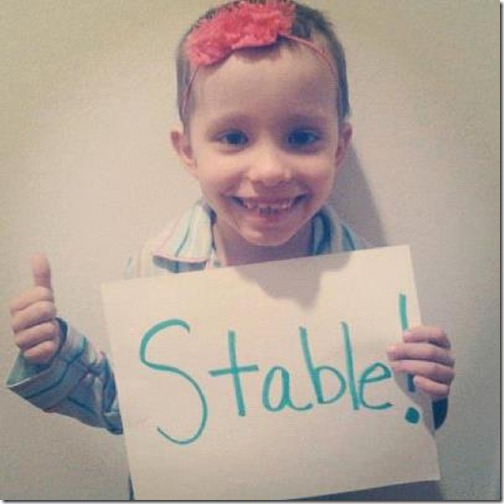 Headbands of Hope aims to start with awareness and end with a cure.  You can help by purchasing a headband at www.headbandsofhope.org. Together, we can spread hope in all girls…one headband at a time.