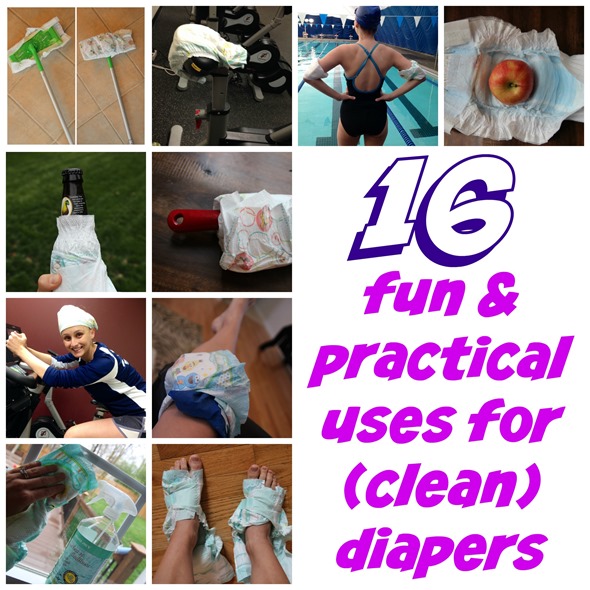 Diapers – they aren't just for catching baby's pee and poop!  Since becoming a mom, I've realized how incredibly useful and versatile diapers are for everyday life.  Here are my 16 favorite ways to use diapers – beyond wrapping them around my kiddos' butts.
To protect apples and bananas from bruising in my purse.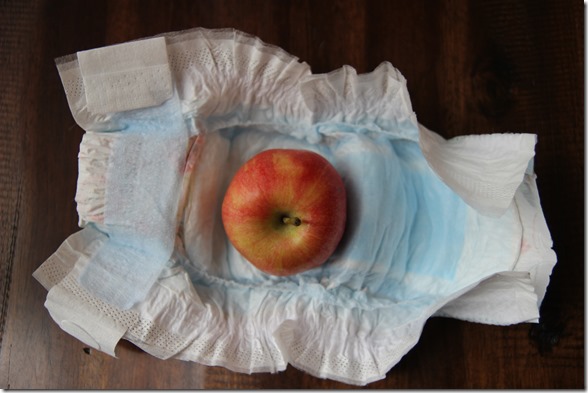 Wrap your fruit in a soft diaper and – TADA! – instant snack protection.
As a mop.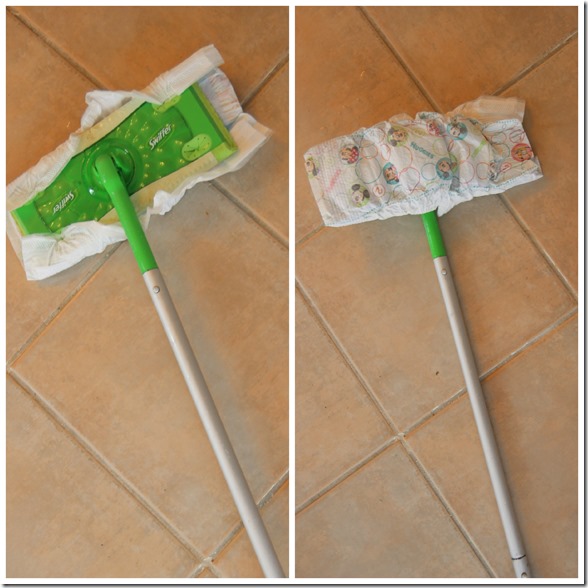 I make my own Swiffer solution and use Claire's Size 2 diapers to mop of spills, dirt, and other messes in the kitchen.
To hold ice packs in place.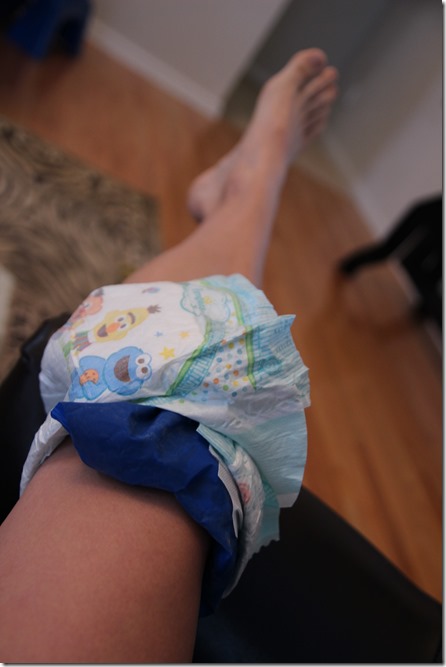 An ice pack + a Size 5 diaper on my knees = happy joints after a hard run!
To keep my dog from peeing on my rug.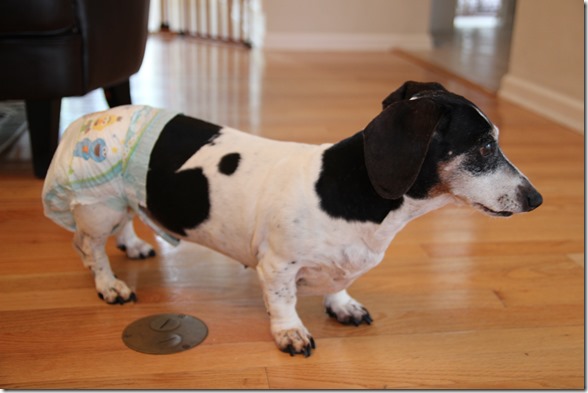 Diapers – they aren't just for babies. Elderly dogs with tiny bladders appreciate them, too.
As a koozie.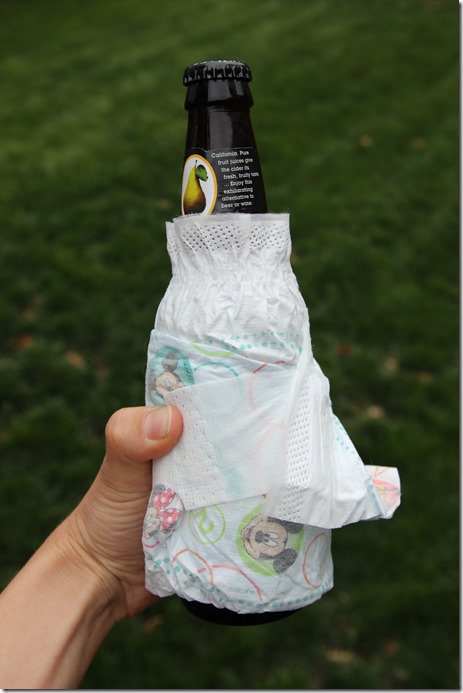 As the weather warms up (YAY!), I'll be wrapping my chilled ciders in a diaper to ensure my hands don't freeze and my drink stays cool.
As a potholder.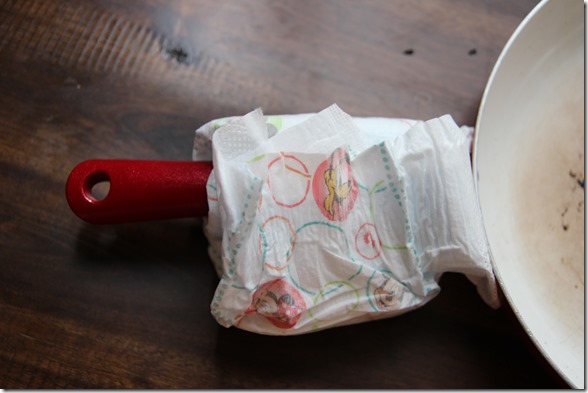 To prevent burns and slips.
As an eye mask.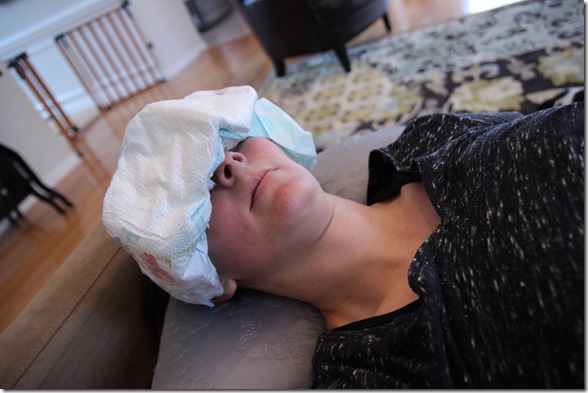 So I can catch a few ZZZs on the couch as my children play AKA destroy my house.
As slippers.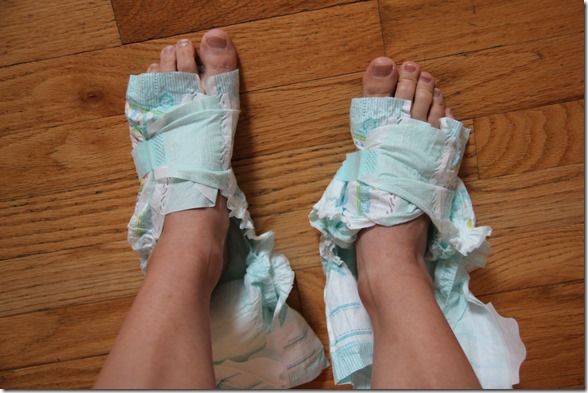 To keep my feet off the cold tile, to walk outside to pick up the mail, or even to the pool.
As a headband.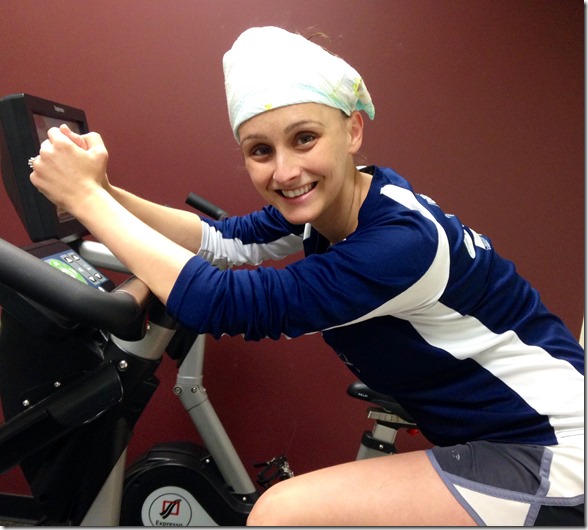 Tired of your hair falling into your face during workouts? Me too.  A diaper wrapped carefully around your head is the perfect solution.  BONUS – it wicks away sweat, too!
As toddler protection.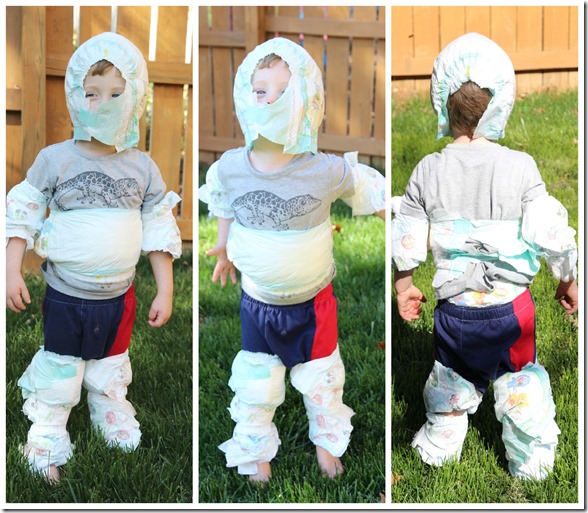 Henry gets a lot of scraps and bruises.  When we're headed outside, I wrap him in diapers and he's protected from getting a single mark on his perfect skin.
To calm and renew.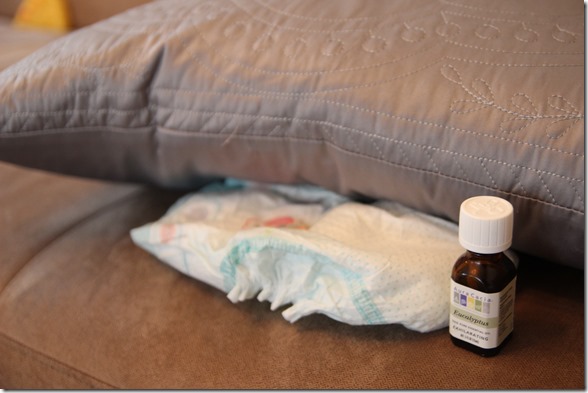 I put a few drops of essential oils onto a diaper and place the diaper under my pillow.  I get to breathe in a relaxing scent all night long!
As DIY cycling shorts.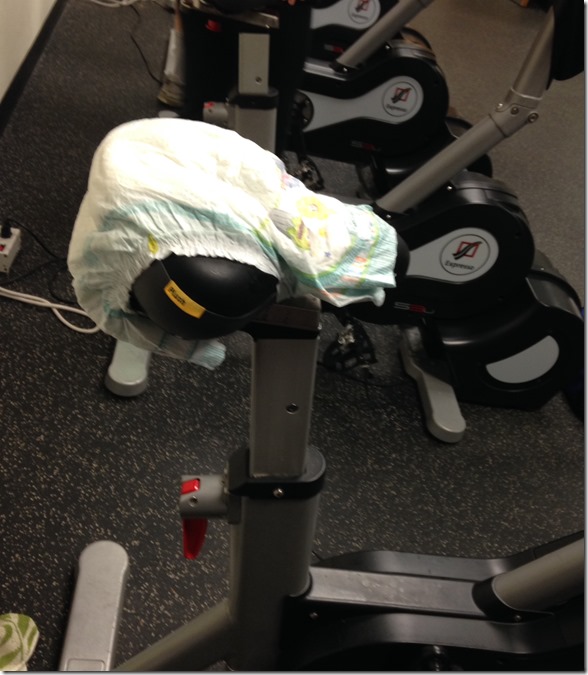 On the days I forget to wear my real cycling shorts, I simply wrap a diaper around the bike seat.  I've got a cushioned, comfortable pad to ride on.
As a plate.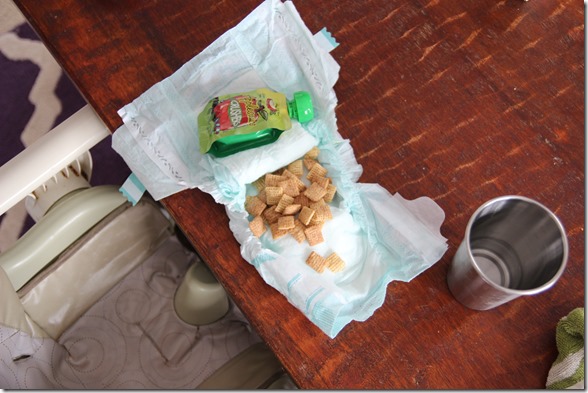 Tired of cleaning up lunchtime messes?  I was, too, until I discovered this solution!  Now, I just put everything on a diaper.  When Henry is done eating, I roll up the crumbs and put the diaper back into my cupboard to use for the next meal.
As part of my swim workouts.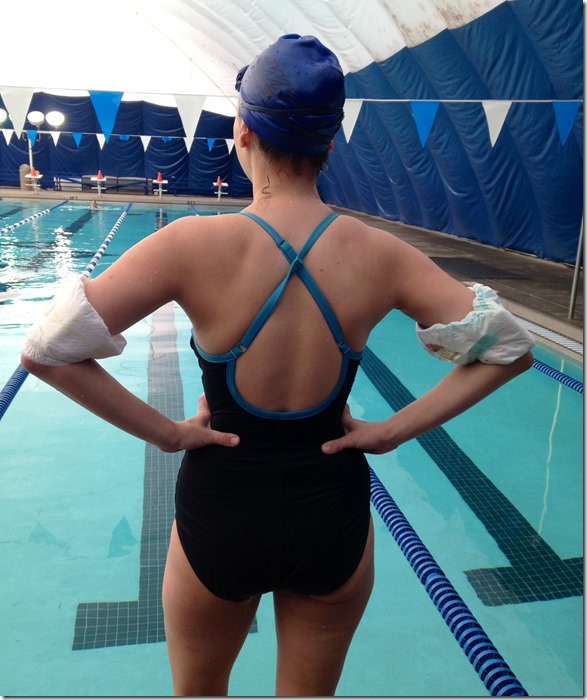 The diapers expand once they hit the water, making my strokes extra-challenging.  Swimming with soggy diapers on your biceps is a great way to build muscle mass in your arms!
As a rag.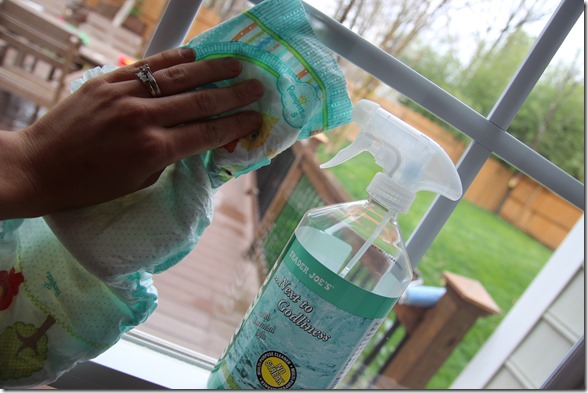 Super absorbent, diapers easily pick up dirt and debris. I use them to clean car wheels, shine the windows, and to rub the lint off my dryer trap.
As a baby hat.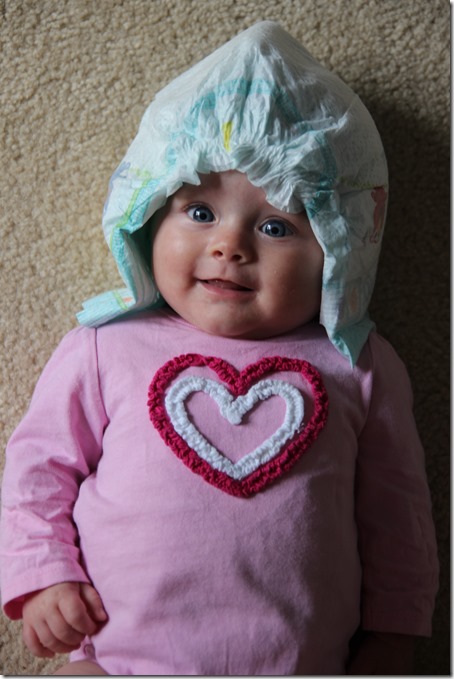 Between two kids, I've got a lot to juggle when we head out the door. I always forget SOMETHING at home – and more often than now, it's Claire's hat.  I wrap one of Henry's diapers around her head and it keeps her toasty warm.
How do you use diapers?