Killer workout with my buddy Brandi yesterday!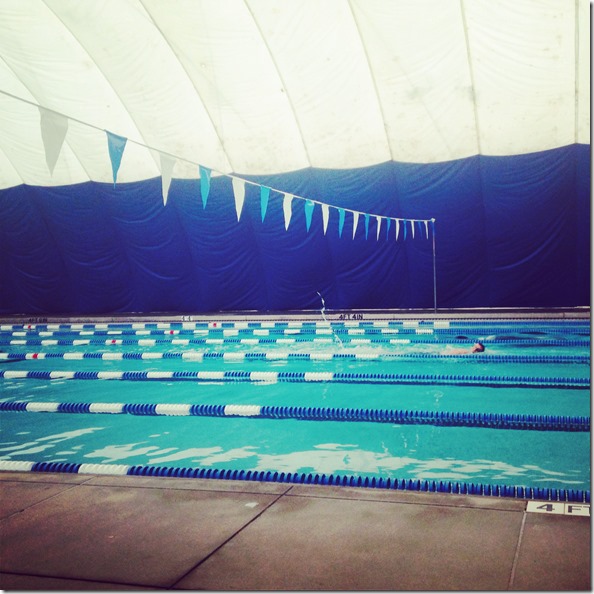 We wanted to swim, so I pulled up my Pinterest of Swim Workouts and selected one that I haven't done in a while.  This workout was SUPER fast.  I haven't swam 1500 yards in for-ev-er and probably would've struggled to just straight swim that distance – but the workout really broke it up mentally and made it seem more attainable.  I actually haven't swam at all since BEFORE Claire's birth, so I was proud of myself for going so far.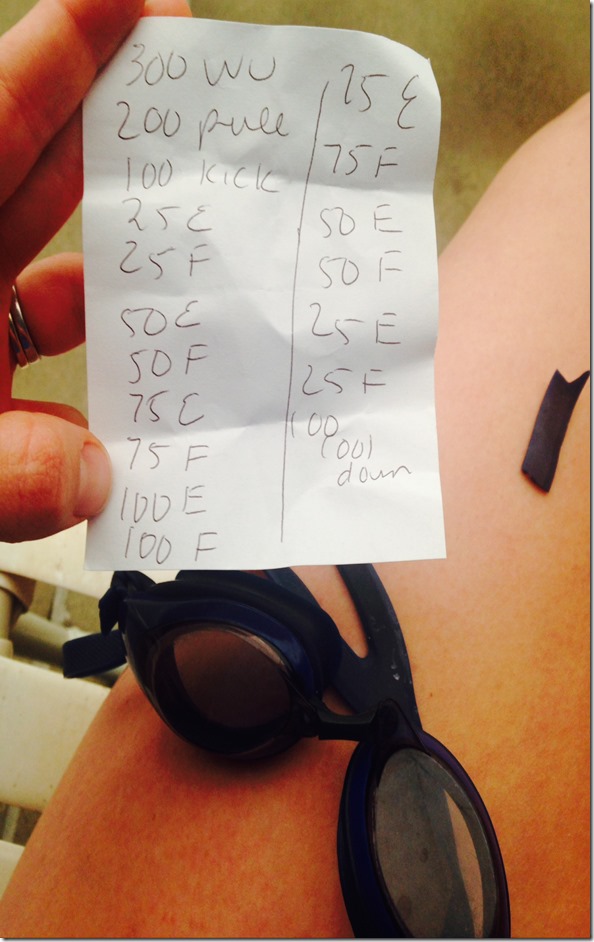 (I also have a fun list of Track Workouts, Elliptical Workouts, and Stairclimber Workouts).
After our swim, Brandi and I quickly transitioned and headed to the track for a run.  I ate a packet of Gu that I found in the bottom of my gym bag – I kind of feel like Gu never expires?  It may have been there for a while…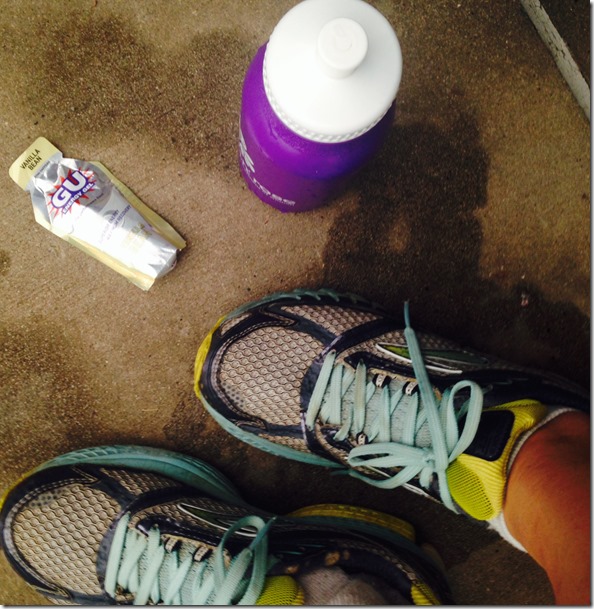 We did 1.5 miles on the track.  We were planning to do a mile but went a little further!  It is so nice to have a friend who is also into triathlons – I've had lots of running buddies but never a tri buddy before! I can't wait for our races.
After our workout, we went to a Purim carnival hosted by the Jewish community center.  It was super gloomy and chilly yesterday, so outdoor play was out, and it was awesome to have something like this to do!  It was so much more fun than I was expecting.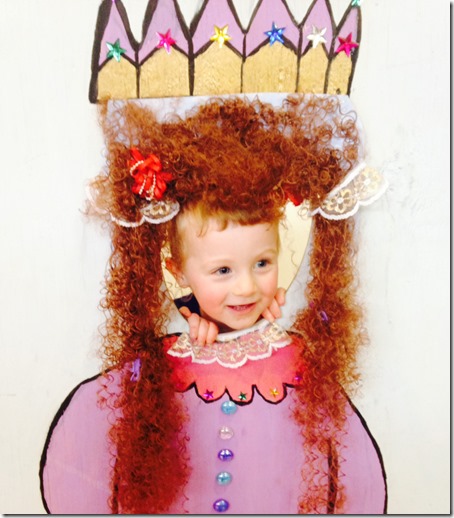 The kids had a blast.  A BLAST.  They went on the obstacle course bouncy house over and over and over again until the workers actually deflated it and kicked them off.  Hah.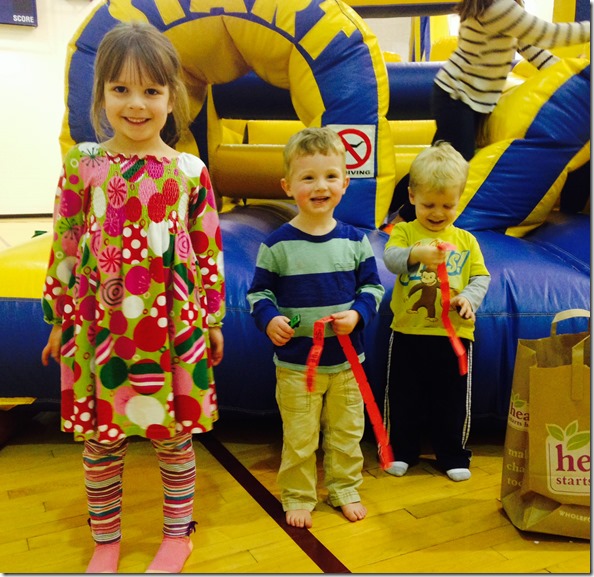 Claire sat on the sidelines.  Maybe next year, dearie!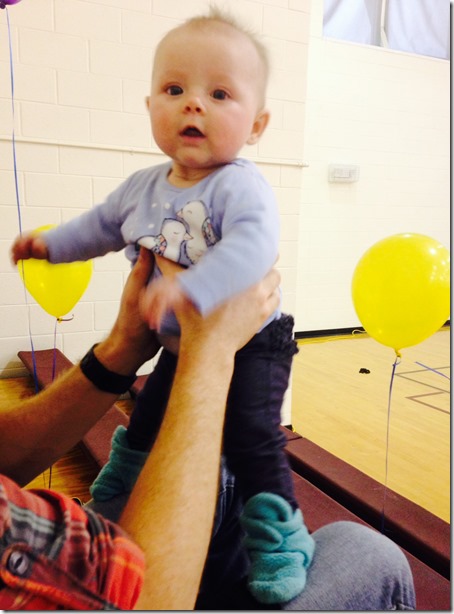 Book A Week
Man – I owe you a review! Last week, I read Station Eleven by Emily St. John Mandel.  I read this book quickly – in two days – but I kept on forgetting to write my review.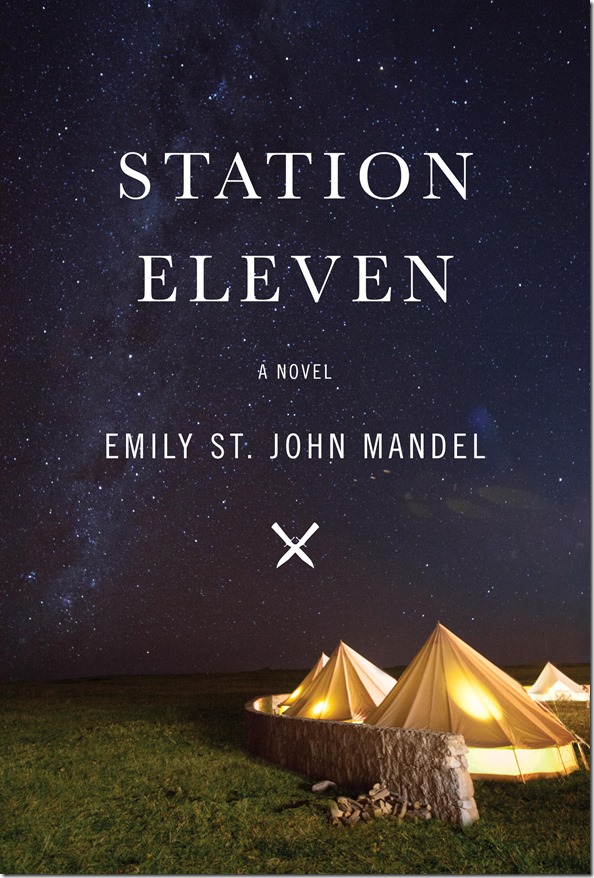 Station Eleven is centered upon an event that wipes out humanity as we know it: the "Georgia Flu" swiftly kills 99.9% of the population, leaving few survivors to grapple with a world with no electricity, no Internet, no government, etc.  The book jumps back and forth in time between a handful of people.  Their stories intersect in odd and interesting ways, but at the center is Kirsten, an actress with the "Traveling Symphony," a group that roams the Great Lakes region, performing Shakespeare and music to small communities.  It's "a novel of art, memory, and ambition [that] tells a story about the relationships that sustain us, the ephemeral nature of fame, and the beauty of the world as we know it."
I love apocalypse books, so this one ranked favorably with me.  It was a quick, engaging read, and I really liked the characters (and trying to figure out how everyone related to one another when it wasn't so clear).  The author did a great job scene-setting and fleshing out the characters. 
My Rating: 4 out of 5 stars.  If you like end-of-the-world novels, you'll like this one.
Here are all my books of 2015 – can't believe I've read 8 so far!