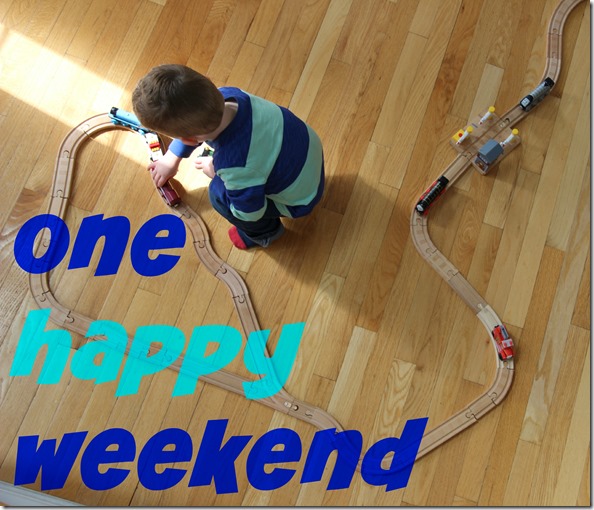 Did you have a nice weekend? We did!  MomHTP came to visit because the Husband went out of town – together with his sister, Kristien took my mother-in-law on a CRUISE for her 60th birthday!  I hope my kids take me on a cruise for my 60th!  Hah.  I would've tagged alone, but it was really a momma-kiddo trip (and Claire is too young to cruise, anyway).  He's coming back tonight but was gone a total of 5 days – the longest we've been separated in about 12 years.  It was weird (especially because we couldn't chat on the phone), and I really missed him. 
So I enlisted MomHTP's help this weekend, and we enjoyed a wintery Charlotte version of fun instead.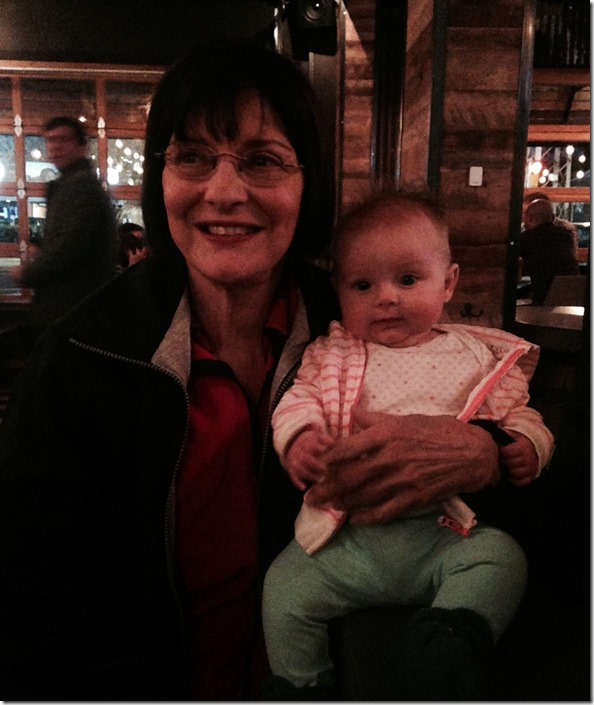 Henry had a "Parents Night Out" party to attend at school on Saturday, so mom and I took Claire out to eat.  I didn't plan things too well – I haven't been out on a Saturday night in a while and forgot how busy the restaurants get! – so we ended up sitting at the bar with Claire.  Baby in a bar!  She was a hit with the waitresses and actually seemed to enjoy the experience.  Oh, Claire…
I managed to squeeze in an outdoor run on Sunday morning.  I've created this awesome pop-rock station on Pandora that's filled with tons of antsy hits – it's so fun to run to.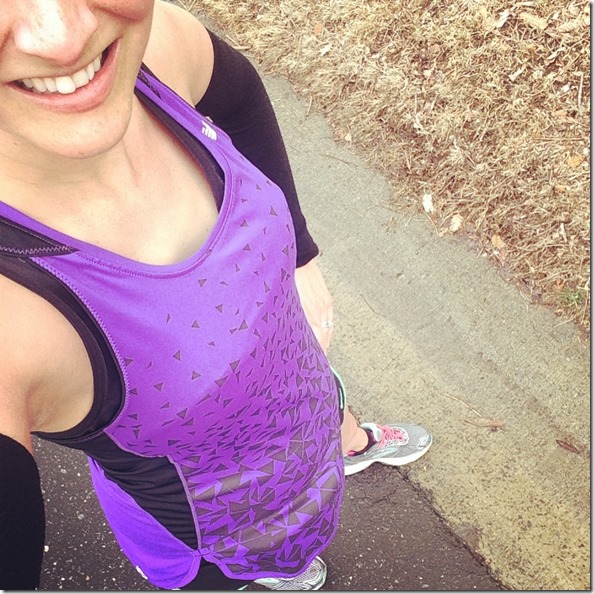 Look!  I'm wearing a tank top and there's no snow on the grass.  Wahoo for warmer temps <— hope that creeps up North soon!
A Few of My Favorite Things…
We made these cookies last night. OMG.  RUN RUN RUN to the store and purchase this.  The cookies were so chewy and chocolately.  The first ingredient is sugar, which is obviously why they rock.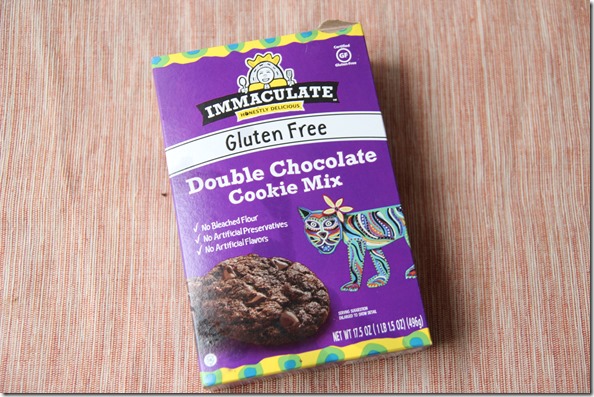 I had to freeze the leftovers or else Mom and I would've consumed the entire box in a sitting.  While taking this photo, I discovered that the frozen cookies taste pretty damn good, too.  Crap!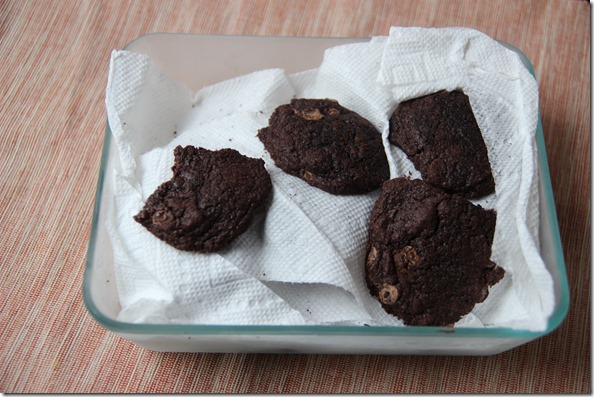 Speaking of chocolate (and sugar)…
The Husband picked up this jar of Justin's Chocolate Hazelnut Butter, which is basically a slightly healthier version of Nutella.  It actually has 1/2 the sugar, I think.   However, it's more cakey than creamy (not necessary a bad thing, the texture just isn't the same as Nutella).  It's so delicious.  The Hus is going to strangle us when he comes home and realizes Henry and I ate the whole thing (although I think it's a fair trade since we couldn't be in the Caribbean, too!).
On an actually healthier note…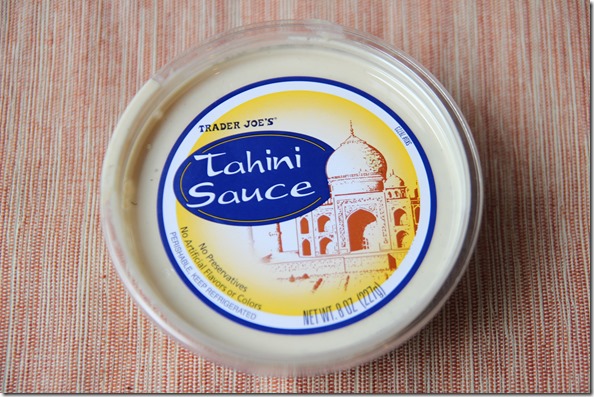 This Tahini Sauce from Trader Joe's (in the same section as hummus) is a new favorite in our house.  I've been making cast iron tofu with brown rice and steamed kale with a huge glob of this Tahini Sauce on top… it's perfect.
Our tea cabinet is looking a little bare (this is "bare" for us – we like options).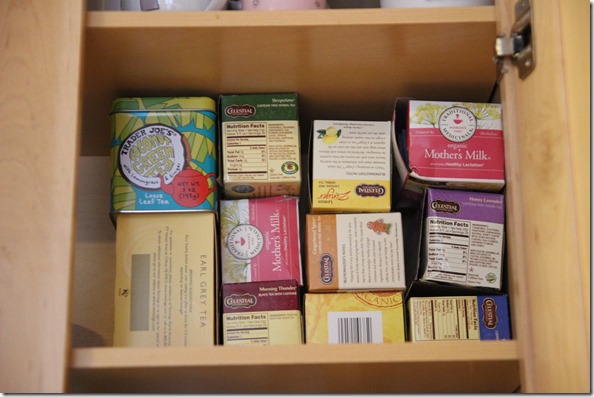 One of my current favorites is Twinings Earl Grey Tea with some creamer and a few drops of Stevia.  I have it every afternoon – it's the perfect pick-me-up.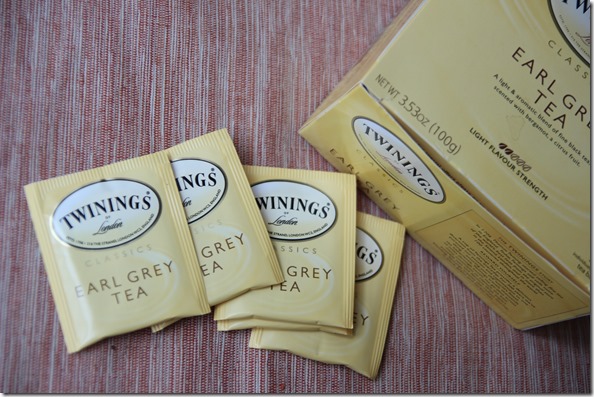 <3 <3 <3 Have an awesome week!
This week is National Eating Disorder Awareness Week.  Over on Operation Beautiful, I've posted a round-up of NEDA's activities for the week, if you'd like to get involved.