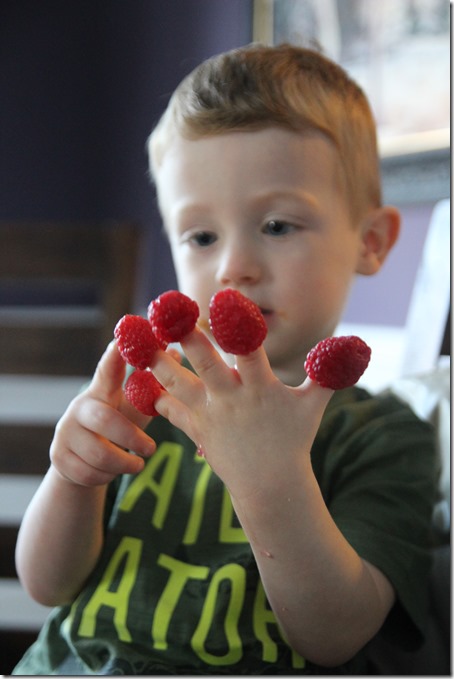 Did you have a good weekend?  We certainly did.  I feel like we jammed a lot in – you'll see!
First of all, I had three awesome workouts.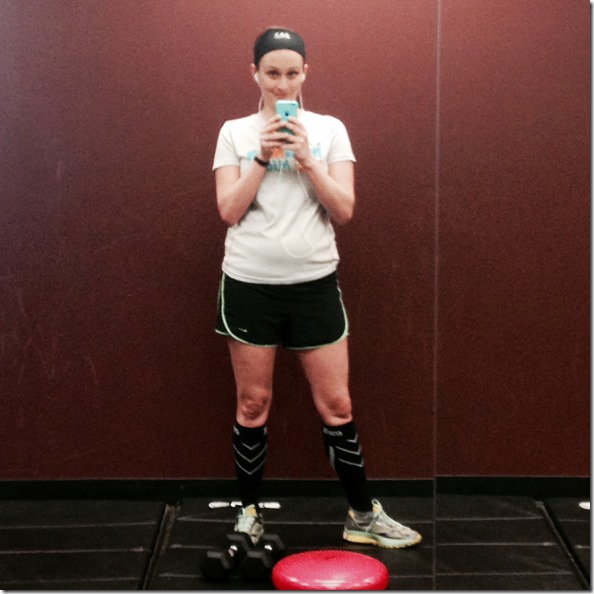 I was feeling pretty sluggish during the week because Claire reverted back to waking up every 2 – 3 hours.  It was painful.  Must have been a growth spurt because she quickly went back to her 'normal' of 4 – 5 hour stretches at night.  So I revved things up over the weekend – mostly because I decided to take Claire to the gym's childcare for the first time!  She did reeeeally well.  Henry was always great at childcare, and I think it's partially because I started early with him, too, so I wanted to get her in there ASAP.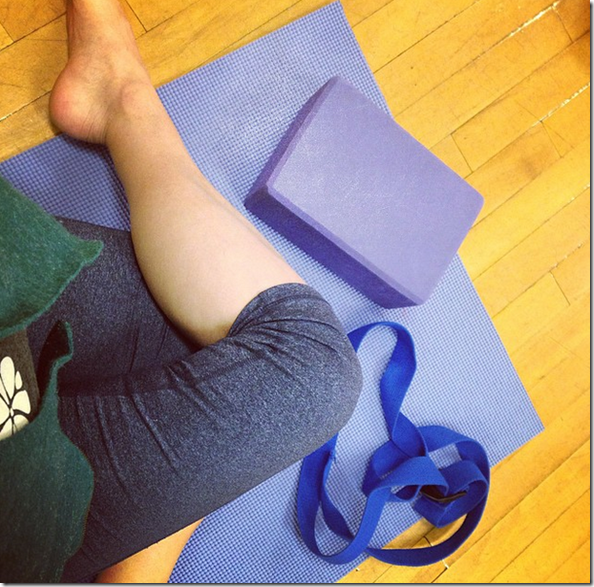 I'm SO HAPPY that we've reached this stage with Claire because it frees me up to do so many more things for workouts – I did yoga on Friday, an awesome speedwork session on the treadmill + weightlifting on Saturday, and a combo of the stairclimber and walking on Sunday.  BLISS!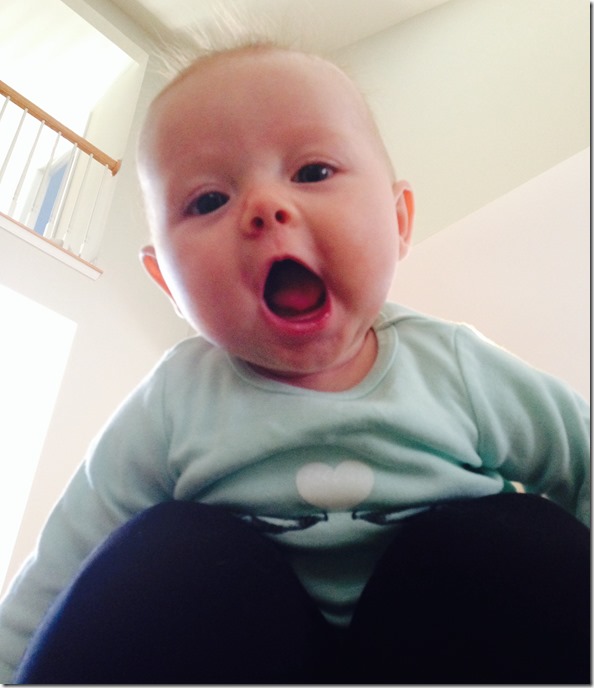 The weekend was packed with other fun activities – we had a Valentine's Day dinner party on Saturday night with two of our couple friends.  It was way nicer than fighting the restaurant crowds.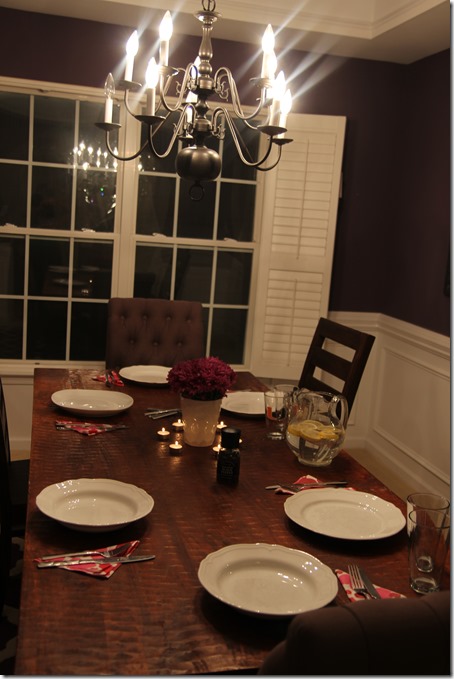 I wish I had gotten a group shot – we all decided to dress up for dinner instead of being lazy in sweatpants (which is how our friends' dinner parties usually go!).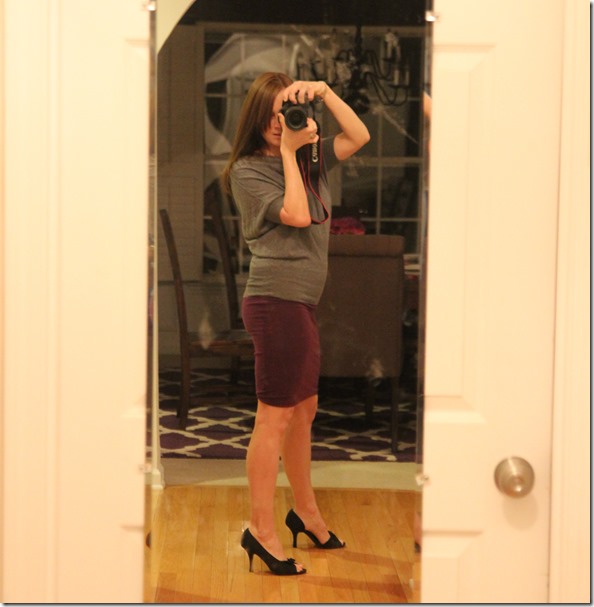 It was fun to get out of my Mom Uniform and wear high heels for once!  <—I so rarely wear high heels; these heels are TWELVE YEARS OLD.  And just as uncomfortable as they were in college – hah!
What else?  Oh, we tried to go for a family walk around at the park on Sunday, but the temperatures suddenly dropped 20 or so degrees – it was freezing.  We called it quits shortly after getting out of the car, which sadly resulted in a toddler meltdown.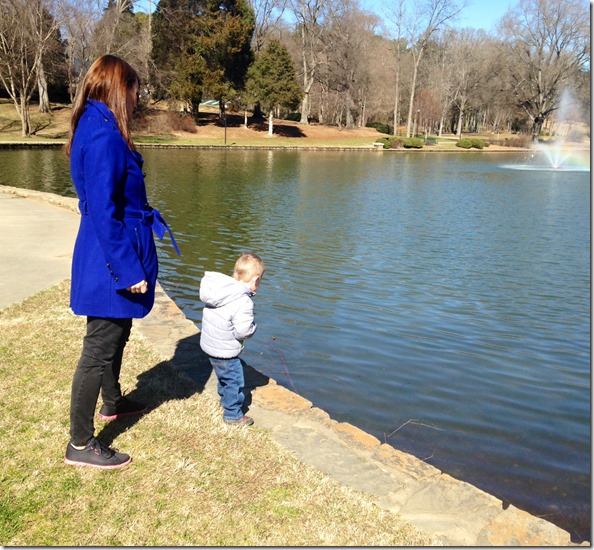 I think Henry is half snowsuit/half human because he is never, ever cold.
And I bought a new rug for our living room.  You like?  It's a bit busy but the room kind of needed something.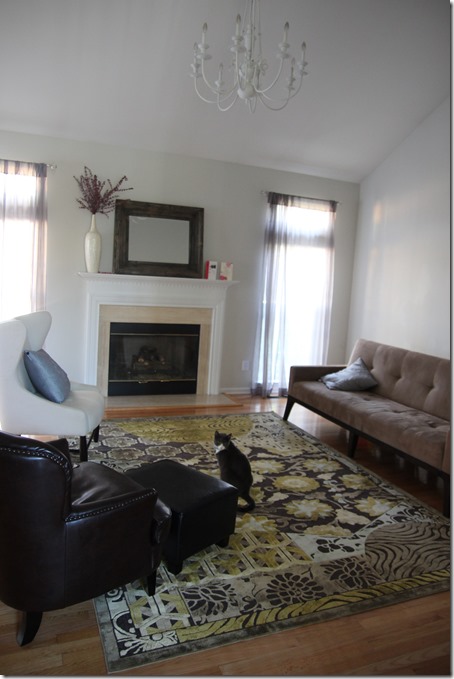 So, that was our weekend!  A little of that, a little of this.  Full but fun.