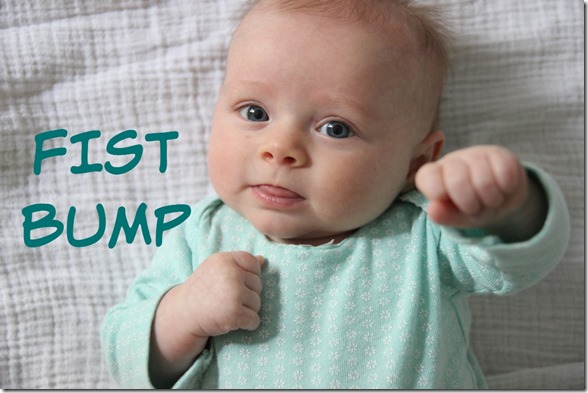 Did you have a good weekend?  We had an awesome weekend!
I started things off on a healthy note with a Barre class at FlyWheel.  BFF Nicole had convinced me to sign-up for a free class.  Barre struck me as a lovely, sweaty combination of ballet and torture… I kept shooting death glares to her across the room.  It was HARD!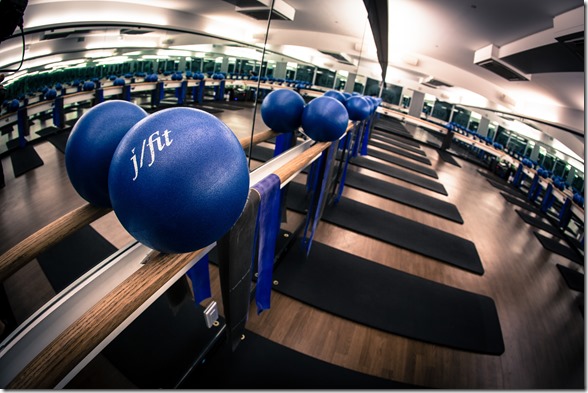 Isn't it weird (and disappointing) how fitness does not translate? I've always hated that!  Like, I can run 4 miles, but I can't do two minutes of micropulsing bicep curls with 1 pound weights (seriously).  I had a lot of fun at Barre because the instructor and music were great, but I also left feeling kind of blaaaaah because it was SO FREAKING HARD.  I try to have an attitude of "It's great to start from the bottom because then you feel yourself making progress!" but Friday's class mostly just left me feeling like a weakling.  I know that's not the best attitude to take (and I'm starting "over" for a really good reason), but I couldn't help it!  Just keeping it real. 
Speaking of weight lifting…
My friend Brandi and I took our kids on a hike on Saturday.  The trails to the forest were closed due to construction (boo!) so the kiddos ended up playing in the dirt.  They carried huge 5-pound rocks 30 feet to a nearby puddle and throwing them in.  Henry was seriously doing sumo squats to pick up these rocks!  I kept calling it Preschool Crossfit.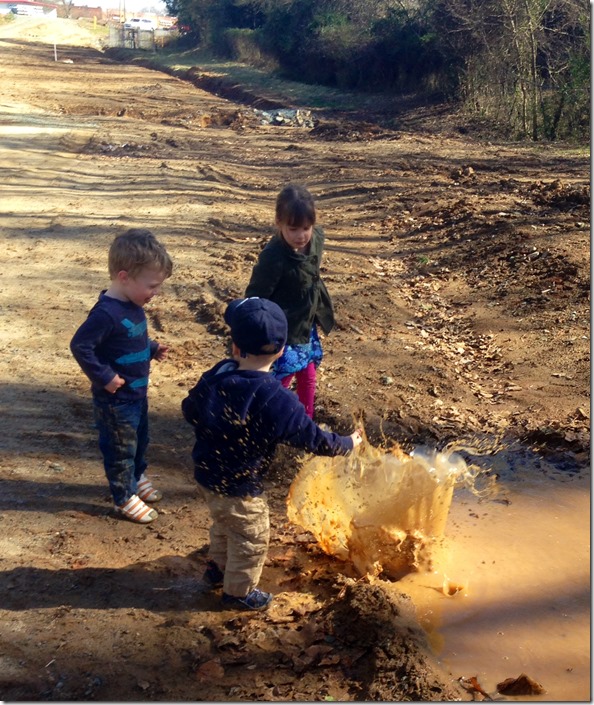 He got so dirty that I stripped him down to a diaper in the parking lot.  He was NOT getting into my car looking like that.  Hah!  I swore that he'd pass out for nap time because he had also played soccer that morning but – nope!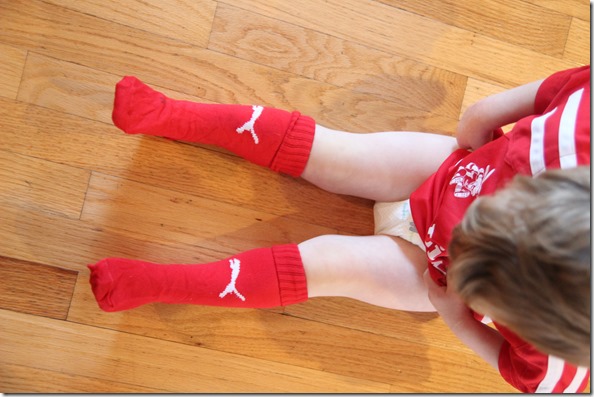 Where do children get all their energy?! Can we somehow bottle it and spread it amongst the adult population?  I need it to keep up with this zoo…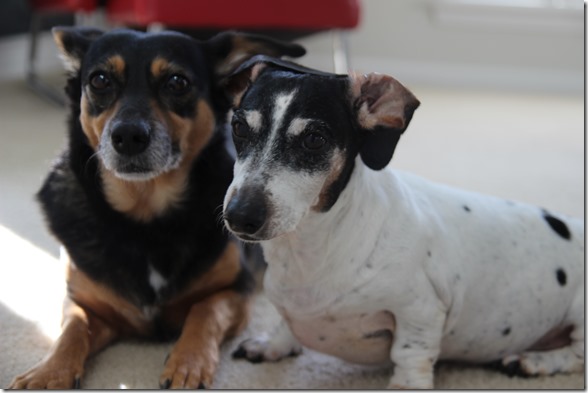 Other highlights of the weekend:
I got through 60% of our taxes (a true nightmare between two small businesses).
We met the Octonauts (except Henry refused to go near them).
We had friends over on Saturday night and drank delicious margaritas.
Henry dropped a pacifier into the toilet immediately after he pooped in said toilet.  Pacifiers sink.  So I had to try to fish it out, which was the most disgusting thing I've done as a parent (and I've done a lot of disgusting things).  Eventually, I gave up and flushed it…
The Affair is getting SO GOOD.  What a great show!
It was 60+ degrees all weekend.  I love living in the South.
Ferguson discovered the bassinet.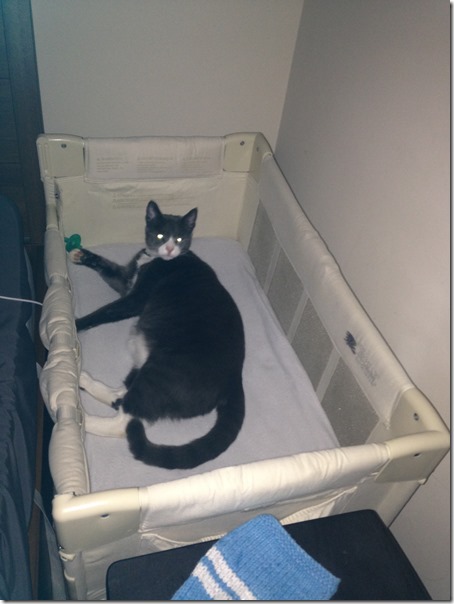 Did you have a nice weekend, too?  And how do you fight the "getting back to fitness" blahs?