Question:  What are your favorite foods for before, during, and after a run? 
I am a fan of the peanut butter and banana sandwich before a run, love Gels during, and always want a BIG smoothie afterwards.  Although I am also a fan of the M&Ms and Swedish Fish candies that you often see at endurance trail races or bike events! Hah.  Don't know how 'nourishing' that is, though…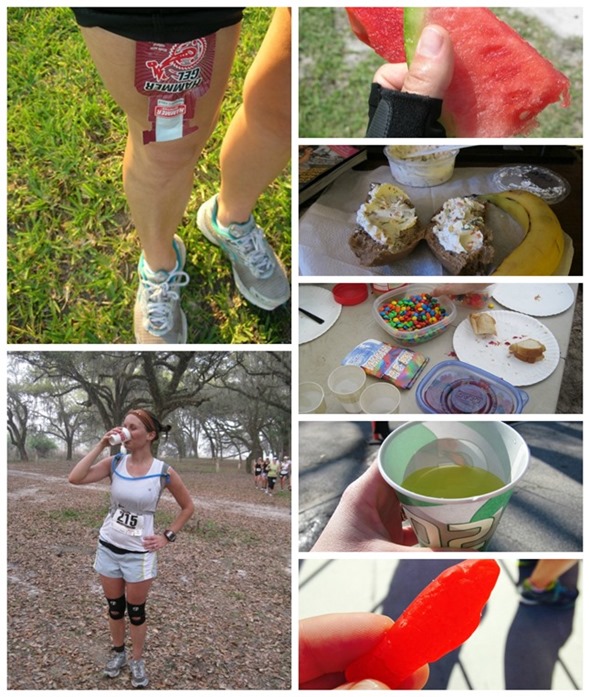 On that note, here's a book that I'm really excited about!  My friend Anne just co-authored an awesome e-book called Nutrition for Runners.  I know she spent the last year or so slaving over this book with Jason from Strength Running, who I got the pleasure to meet last year in Boston; the quality of their effort really shows in the final product.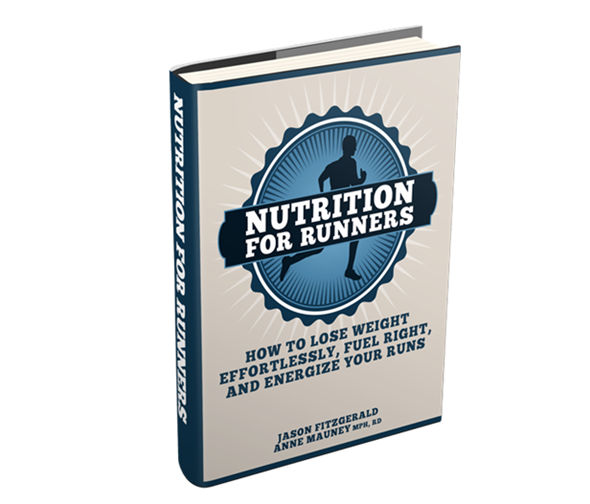 If there is any two bloggers who know about nutrition for runners, it's these two.  Anne is a Registered Dietitian with a Masters of Public Health in Nutrition. She owns a private practice and has even taught nutrition courses at George Washington University.  Oh, she's also an avid runner and CrossFitter.  Anne and I are friends 'in real life' and I seriously have no idea where she has the time or energy to do all these things, but she does – and she does it well (must be something she ate!).  
Jason is a USA Track & Field certified running coach and the founder of Strength Running, one of the largest running blogs on the web with over 200,000 monthly readers.  He has run a 2:39:33 marathon (holy cow!!!) and has won numerous races to boot. 
So, obviously, I was super excited to read Nutrition for Runners.  And once I did, I knew that I had to tell you guys about it… It's RAMMED with awesome information that I know so many of you can utilize in your training.  I especially liked the detailed sections on what to eat while running certain distances, how to balance training with weight loss, and suggested meal plans and recipes.  AND – there is NO calorie counting in the plans (except when you're figuring out fueling during workouts).  I love this because 1) calorie counting drives me nuts and 2) Anne is truly one of the best examples of an 'intuitive eater' that I've ever seen in my entire life.  Her advice about eating is really spot-on.
Here's a summary of what the book package includes: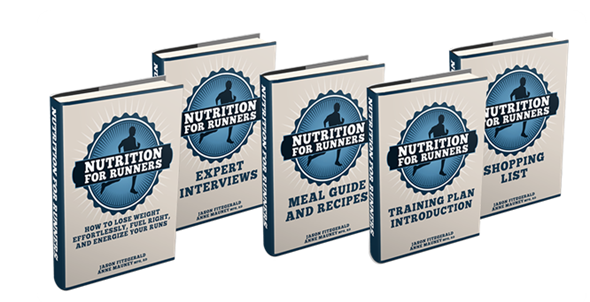 A full overview book, which includes our "5 Principles of Nutrition for Runners"

Fueling strategies for every scenario: 5k, 10k, half marathon & marathon – plus workout fueling for morning, afternoon & evening runners

The complete "Ask the Dietitian" series, showing you how to reduce sugar cravings, which supplements are worth it, and more

Meal Guide & Runner's Cookbook with example meal guides based on the time of day you run (!) and recipes sorted into categories for before, during, and after runs

Real food recipes for mid-run fuel, if you're not a gel/gummy fan

30 easy to prepare, quick recipes for runners – plus 49 more ideas for simple snacks and meals

5 expert interviews (over 5 hours of audio!) on food intolerances, mistakes to avoid, race-specific fueling, inflammation & more

15 Training Plans so you can get faster in the 5k, 10k, half marathon & marathon – plus 3 weight loss plans to help you shed pounds easily

The "Dietitian Approved" Shopping List, showing you exactly what to buy (and why)
I was really pumped to see the Training Plans, which of course were developed by Jason.  If anyone knows how to train for a fast race – it's Jason.  I considering using the 5K plan to prepare for my upcoming race in March.  It's far more detailed of a plan than I've ever followed, but maybe what I really need is something so exact (created by someone who is such an expert!).
If you'd like to check out more details about Nutrition for Runners, click here for a huge preview of the e-book.
This post includes affiliate links.