Happy almost Valentine's Day!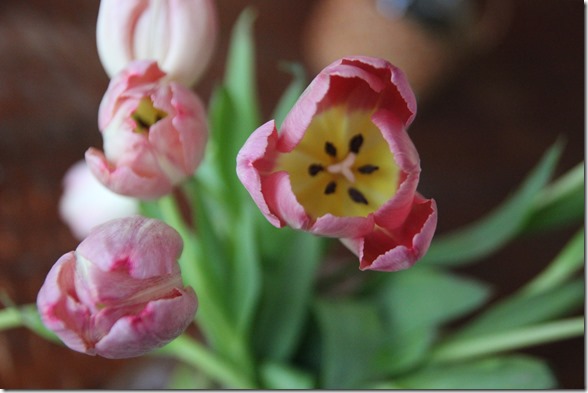 Do you have fun plans?  We're hosting a fun couples potluck on Saturday night, and I am really looking forward to it.  It's also pretty amusing to try and explain the holiday to Henry.  He currently thinks that Valentine's Day is all about eating chocolate and Daddy giving Mommy a pretty necklace (I'm hoping that works its way through the family grapevine…).
Here's a sweet and simple recipe for you!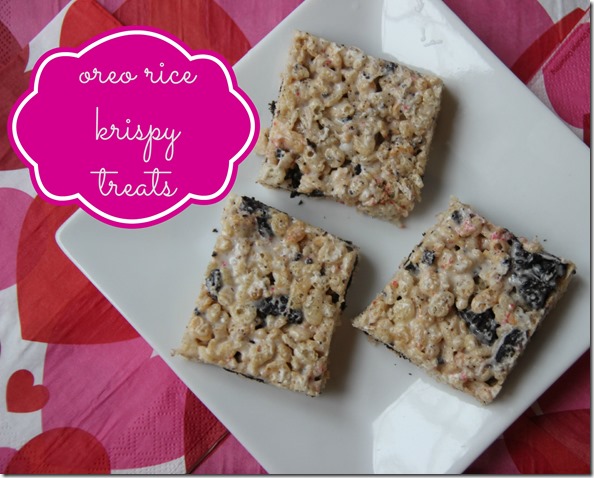 I saw this concept on Facebook while pregnant and in the middle of my serious Rice Krispy Treats.  Somehow I managed to hold off on making them until now.  They were as good as I thought they'd be!  Enjoy!
Ingredients:
5 cups of Rice Krispy Treats cereal
10 Oreos, crushed (I used a GF kind)
4 tablespoons butter
1 package marshmallows
Directions:
In a large pot on top of the stove, melt butter and marshmallows completely.
Add in Oreos and Rice Krispy Treats. Mix thoroughly.
Press into 9 by 9 inch greased pan, let cool completely before cutting.
Serve and enjoy!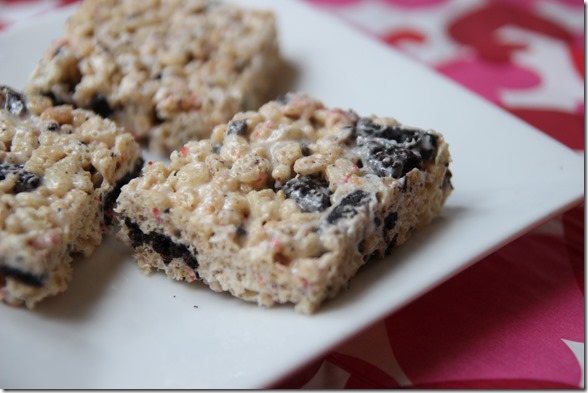 Toddler approved, too!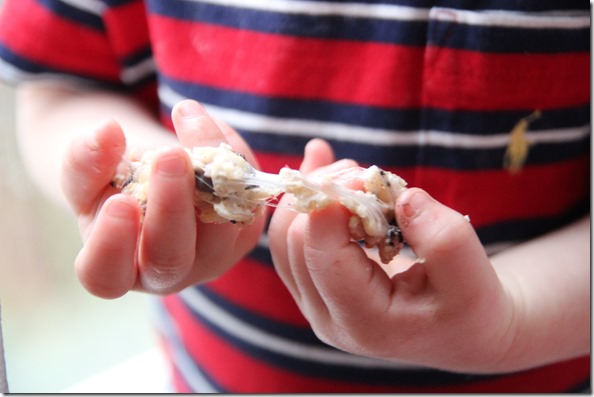 … Especially when you add sprinkles.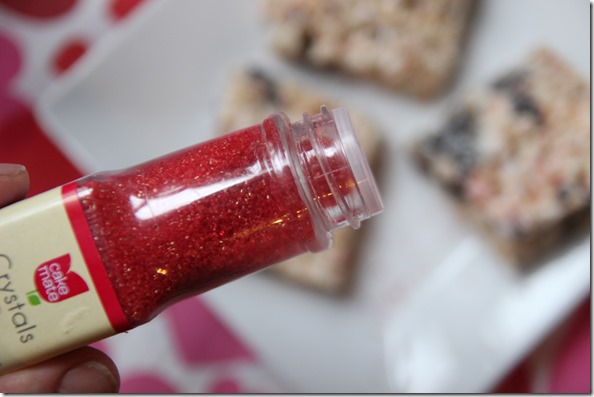 <3 <3 <3