Scroll down for the giveaway!
I'm starting to focus on getting faster.  I use the term "faster" loosely because I've never been a fast runner – but I'd like to speed up my normal in preparation for the Publix Savannah Women's Half and 5K on March 29.  (I'm race ambassador and am doing the 5K – if you want to do the race, too, use the code HTPSAV10 for $10 off!).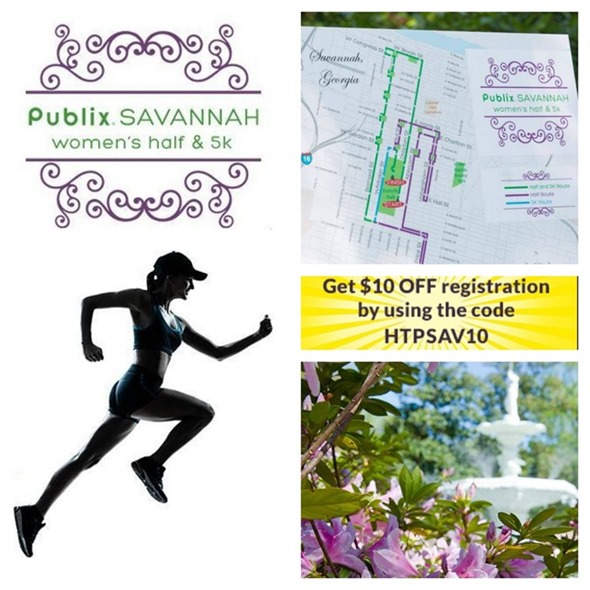 Remember when I used a triathlon coach for my Half Ironman?  <— That post has a lot of good info for endurance racing, by the way.  Anyway, I absolutely LOVED working with Coach Marni and read her blog religiously – it's filled with awesome stuff.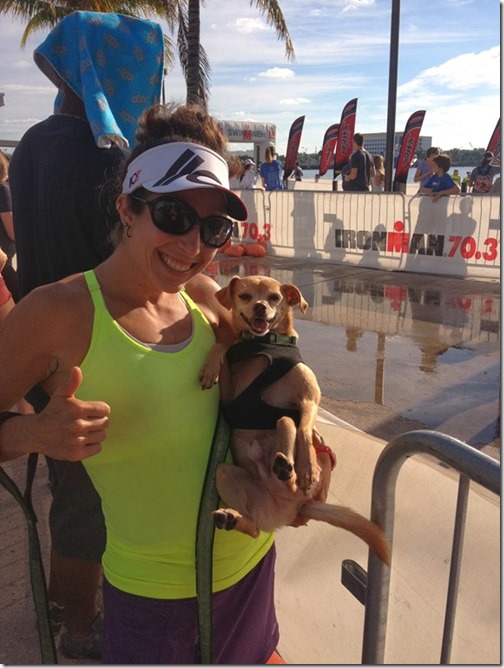 I asked her to share some of her most notable tips from blog posts she's written about speedwork.  She sent me a mix of running speedwork and swimming speedwork advice because many of the principles are similar.
Get faster before you go longer. Rather than feeling stuck on accomplishing X-yards each practice, focus on time… your sets should be short and intense with adequate rest.
Next, build your endurance. Once you have a faster template to work with, you can gradually build with your endurance as you peak for your big race.
Skills and form override speed and power. If form suffers, our athletes have to slow down or adjust the workout. If skills are not addressed, an athlete is waiting for an injury to happen.
Strength training also helps to build a strong athlete. Flexibility work helps keep an athlete healthy.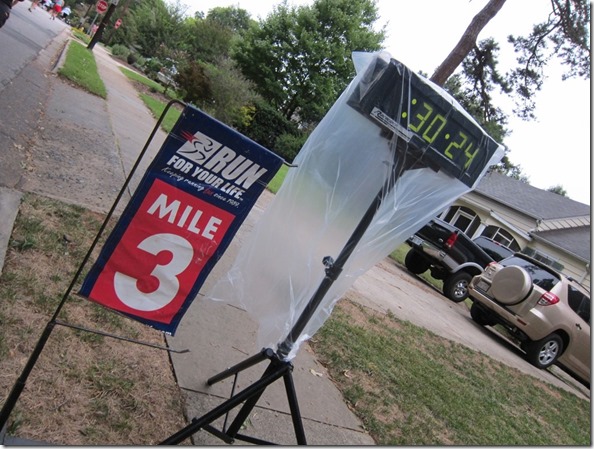 You can read her specific post on swim speedwork here and her running speedwork post here.  She also has some (longer) speed workouts on the Triathlete magazine website.
I'm integrating Coach Marni's advice into my training plan by integrating the following ideas into my speedwork days:  I'm running for time with bursts of speed mixed in, stopping my speed workouts before I feel like I get so tired that my form falls about, planning to slowly increase duration of my speed workouts until race day, and I'm trying to do more strength training (which is always a weakness for me!).  Coach Marni is pretty darn wise (hello, she's a nine-time Ironman!) so I figure that following her advice is probably a good idea.
Alright – it's giveaway time!  In honor of the upcoming Publix Savannah Women's Half and 5K, I'm giving away two $25 gift cards to Publix supermarket! Fun fact:  my first job ever was as a Publix cashier.
Good luck! <3 <3 <3