This post is sponsored by HP and Intel.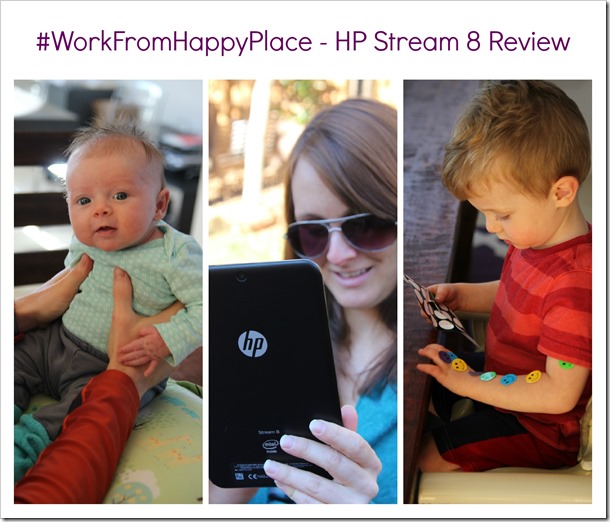 I was so excited to experience working on-the-go with the HP and Intel Stream, a new kind of tablet with Intel Inside ®!  You see, I thought I was not a "tablet person."  For a really long time, I resisted tablets because I thought they were redundant.  I had a desktop and I had a smart phone – what did I need a tablet for?  I thought tablets were mostly 'big phones' that you can't actually make real phone calls on.  Hah.
Enter – the Stream 8.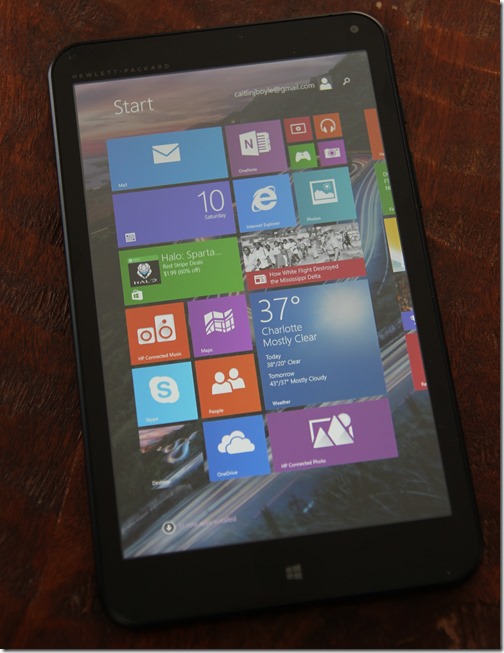 Here's why I've really loved this tablet: it's not a 'big no-call phone' reserved for playing games and online shopping, it's a device you can actually do work on.  It runs Windows 8 and comes with Microsoft Office 365 FREE for a whole year.  That's Excel, Word, PowerPoint, and more (you also get 1 TB free cloud storage).  These all are programs that I use all the time on my desktop computer and found the programs translate pretty nicely to a tablet with a touchscreen keyboard.
You see, I get a very limited window of work hours each day, but I get writing ideas all the time… like when I'm trying to play trucks with Henry while simultaneously breastfeeding Claire.  I end up trying to tap out the concept on my phone (so I don't forget it)… but usually end up giving up because it's so annoying to 'write' long ideas on my phone.  But the touchscreen keyboard on the tablet makes it a lot easier.  And it's nice to be able to browse other websites on the large 8-inch screen.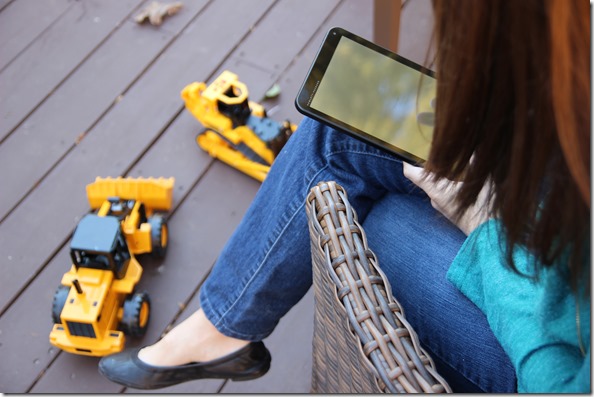 I've been stashing the Stream 8 in my purse so I can actually record my thoughts in a more productive way, no matter where I am. So far, it's working (I wrote most of the 'gender predictors' post while at the doctor's office with Claire!).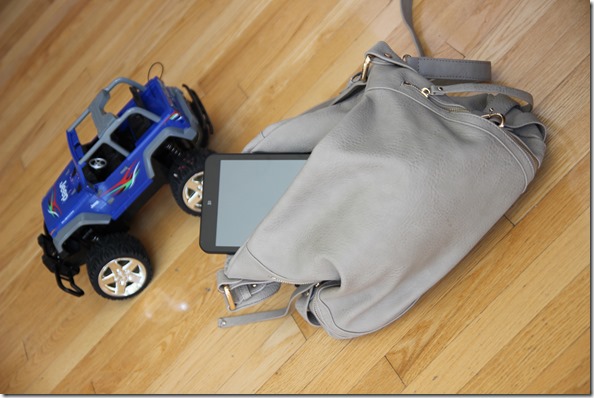 And while it's convenient for me to be able to work on-the-go while doing mom things (like waiting in the preschool parking lot for school to release!), it's extra nice to be able to do work from my happy place – which is OUTSIDE.  We've been blessed with a few cold-but-sunny days recently and it's sooo nice to be in the fresh air and not tied down to my desk.  I spend enough of my life indoors!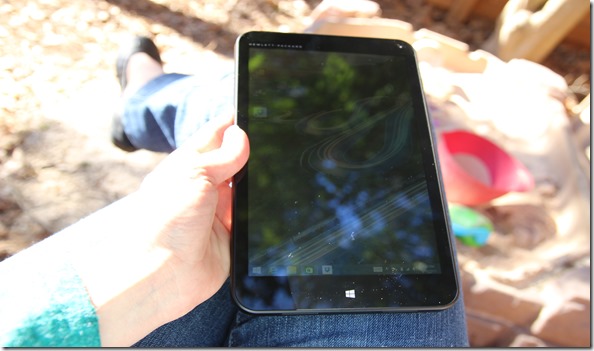 Most importantly —> The Stream 8 comes with FREE 4G data.  How cool is that?!  No contracts to sign or anything – just free Internet access that you can use when your WIFI signal is low or non-existent. 
Other thoughts on the Stream 8:  It has good battery life, so you can get a lot of work done before needing to recharge it.  And like many tablets, it comes with a front and rear camera so you can take pictures and do video chats.  My only complaints about the Stream 8 is the camera quality and screen resolution could be better, but it's what I expected at this price point.  This will not replace my smartphone for on-the-go photo-taking.
Best part? It's only $179.99 on Amazon, which I think is an incredible value for money.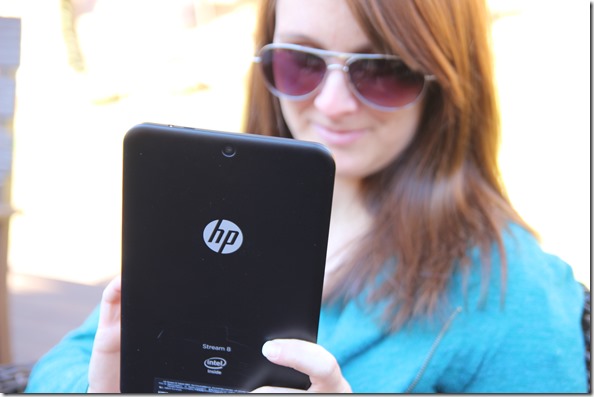 Questions for you – Do you have a tablet? What kind? And what's your #WorkFromHappyPlace location?  Mine is most definitely in the sun!
This post is sponsored by HP and Intel. Thanks for reading sponsored content. It's how I help support our family. <3 <3 <3