Just to celebrate Friday, I have a great giveaway for you from White Plum, an online vintage-inspired boutique filled with fun, affordable clothing.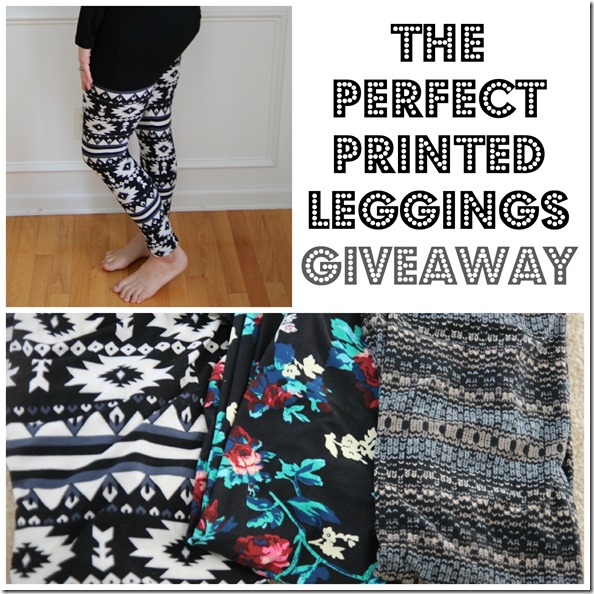 I'll called White Plum leggings "the perfect leggings," and I really mean it.  Comfy, thick, and stylish – I absolutely love their fleece leggings.  But their printed leggings are just as awesome!   If you win the giveaway, you can pick $100 worth of leggings (or something else!) you'd like to receive.  You can also use coupon code HTP25 for 25% off until January 30!  I think these styles are super cute…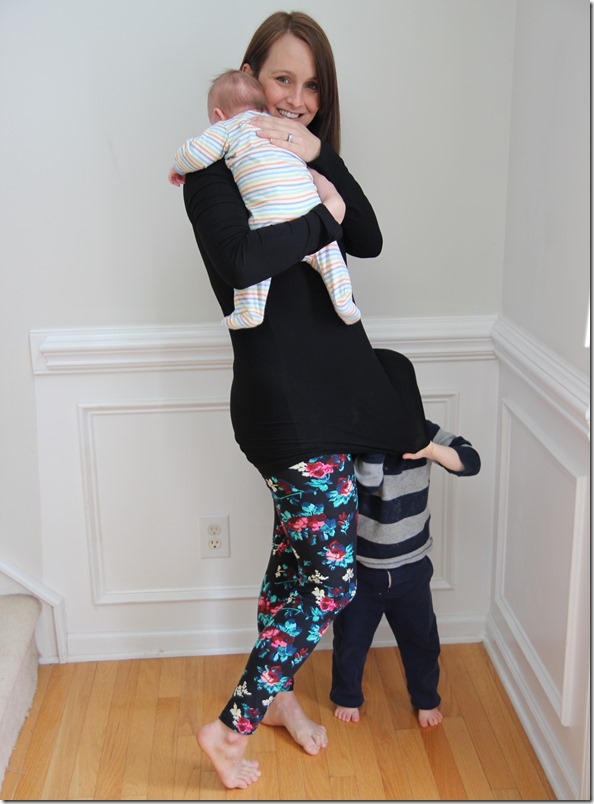 Yup.  This photographic pretty much sums up my life right now.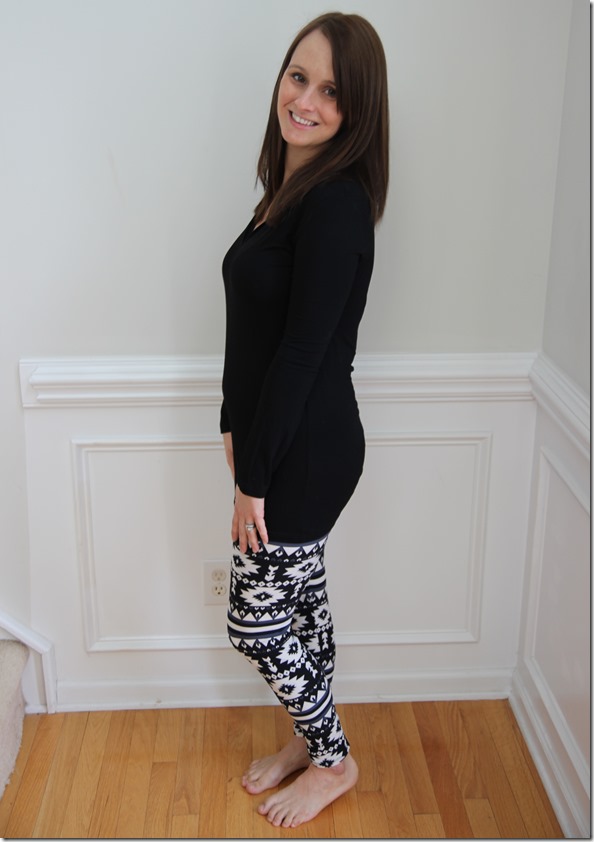 I wore this outfit to the park (with black sneakers and a baby strapped to my chest) and felt like it was a major step up from black yoga pants.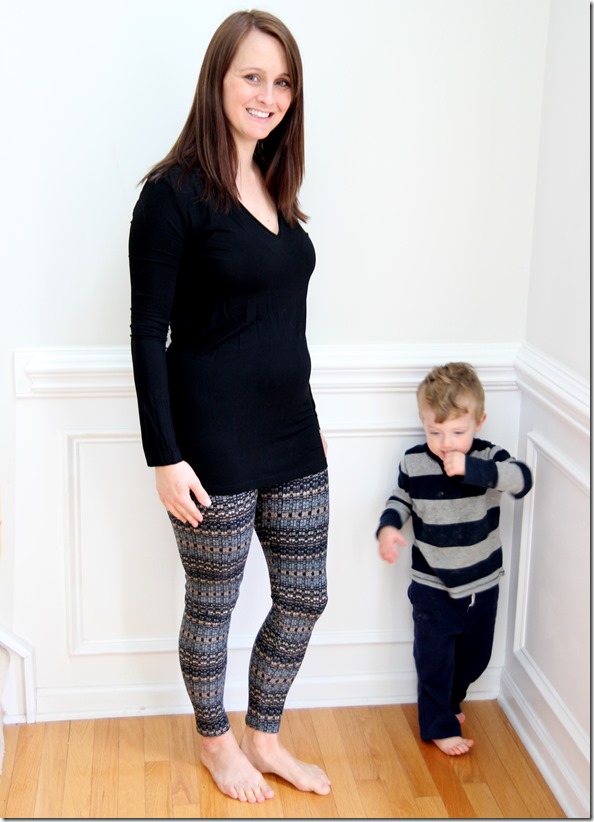 What this photo is missing is Henry doing frantic jazz hands and screaming, "I'm a model tooooo! FASHION SHOW! FASHION SHOW!" while the Husband juggles a camera in one hand and Claire in the other.  It was pretty awesome.
Oh, and I'm wearing this shirt in all the pictures – it's super soft.
Giveaway time – I'm giving away a $100 White Plum gift card to one lucky reader.  Use the widget below to enter!  As usual, I'm closing the comments on this post so there is no confusion on how to enter. 
And remember, you can also use coupon code HTP25 for 25% off until January 30.  Happy Friday!