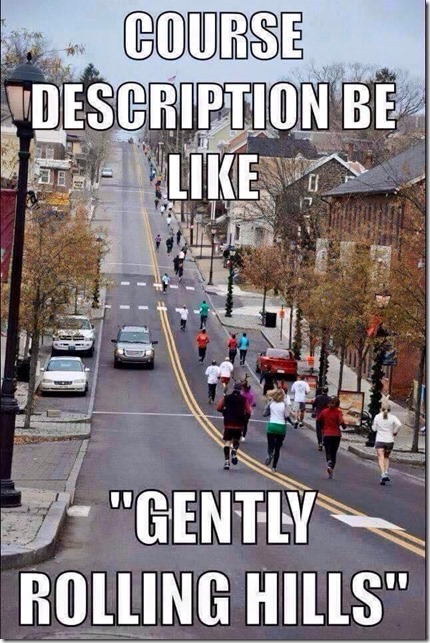 Last Week's Workouts  (better late than never, right?)
Monday – Rest
Tuesday – 2.2 mile run
Wednesday – 3.25 mile run
Thursday – Rest
Friday – Rest
Saturday – 4.0 mile RACE!
Sunday – PiYo workout while the kiddos were sleeping.  I got through 20 minutes before I thought the kids were waking up.
I Owed You This Recipe
I tested this Quinoa, Bean, and Greek Yogurt Muffins recipe again for you – here's the final recipe!  This is an awesome dish for grab-and-go savory breakfasts, packed lunches, or fast dinners.  I haven't tried freezing the muffins yet, but I bet you could!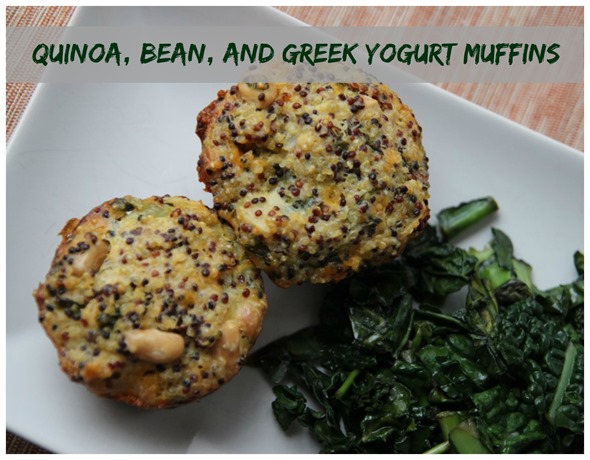 Quinoa, Bean, and Greek Yogurt Muffins
Ingredients (for 12 muffins):
1 1/2 cup quinoa, measured dry and cooked according to directions

1 cup chopped sweet onion

2 tablespoons olive oil

3 generous cups spinach

1 cup 2% Greek Yogurt plain

1 and 1/2 cup shredded sharp cheddar cheese

2 eggs

1 can Great Northern beans (or cannellini beans), drained
Directions:
Preheat oven to 375 degrees and grease 12 cupcake tins.

Chop onions and spinach and cook on stovetop in oil until onion begins to wilt.

Combine onion and spinach, cooked quinoa, yogurt, cheddar cheese, eggs, and drained beans in a large bowl.

Pour mixture into cupcake tins and bake for 30 minutes.

Remove, let cool for a few minutes, and serve.
This Week's Running Song
This jam came on during my race last week and it totally powered me through!
It's the Little Things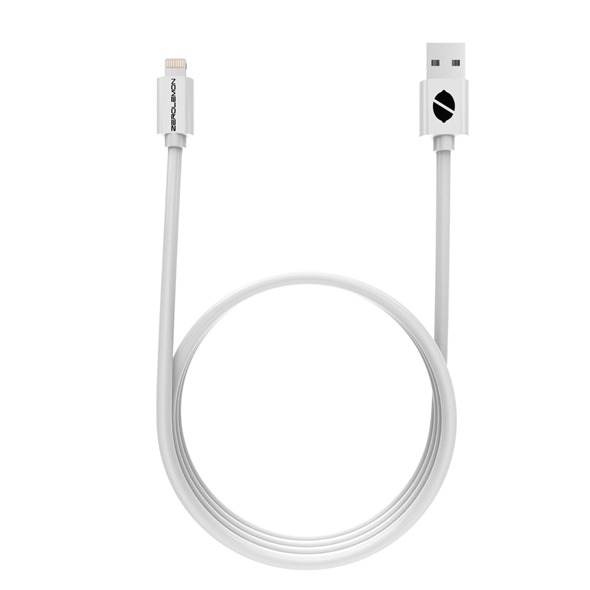 A few weeks ago, my iPhone cord got destroyed, so I went to Amazon to order a new one.  I discovered that you can buy TEN FOOT LONG iPhone cords and promptly ordered one.  OMG – you guys!  Extra-extra-extra long phone cords are amaaaaaaaaaazing.  It is so much more convenient to have a long cord.  Buy it – it's worth it!
Book a Week
This week's book was All Fun, No Joy: The Paradox of Modern Parenthood.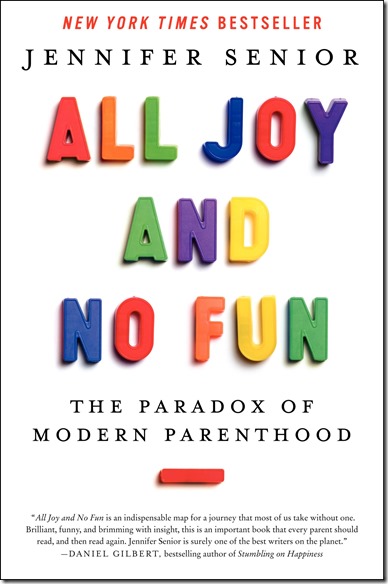 This week's Book of the Week was Jennifer Senior's All Joy and No Fun: The Paradox of Modern Parenthood.  This was a very interesting social science book that examines the effect of children on parents – namely, why parents are less happy than non-parents (and yet say their children are their greatest joy in life).  There's a great NPR summary of this book. 
The initial chapters of the book explore how children stress their parents' lives throughout various developmental stages; the last focuses on the "All Joy" concept, which actually was pretty deep, philosophically, and brought tears to my eyes.  I wish, however, that the book had more 'recommendations' on increasing the joyful aspects of parenting (although, it turns out, a lot of the "No Fun" parts are heavily influenced by concepts like gender roles and politics and may not be within an individual parent's control).  Regardless, the book was great food for thought.
My rating:  3 out of 5 stars.  You'd like it especially if you're into social science stuff and a parent (or thinking about becoming one).
Side note: I have a Book a Week page – here's the link.  I'll be putting a shortcut up on the side of the blog soon!