Spontaneous decision this weekend – I decided to run a race!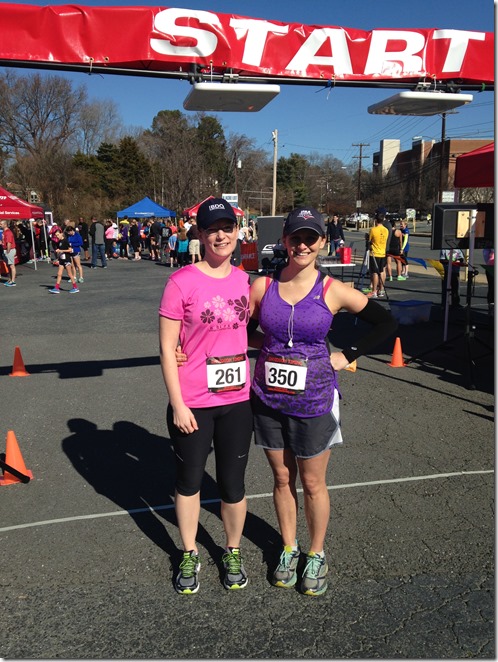 My friend Brandi and her husband Jay were doing the Charlotte Health and Fitness 4 Miler.  On Friday night, she invited me to tag along.  After walk/running 4 miles last weekend, I knew I'd be able to complete the race… plus, I really needed some major motivation to exercise. 
The race didn't start until 1:30, which was amazing!  Love afternoon races.  I had time to be with the kids, go grocery shopping, and clean up the house before I had to head out.  And all morning long, I was so excited – I was practically giddy to toe a starting line! 
We got there plenty early because I had to do race-day registration.  The weather was wonderful, so we didn't mind hanging out.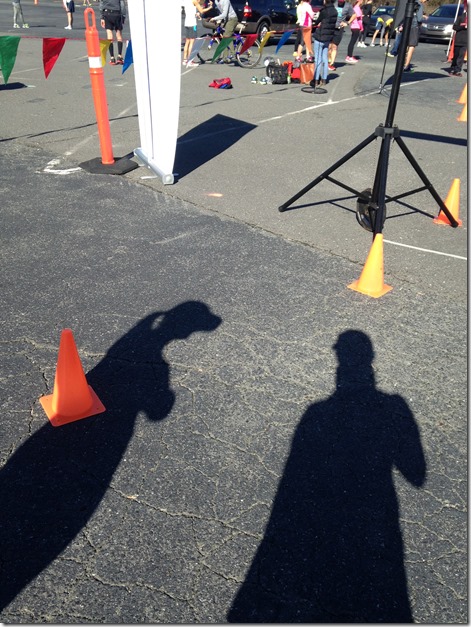 Brandi and I talked about our goals – she wanted to do a 10-minute mile.  Since I had walk/run 4 miles the previous weekend in an hour, I decided my goal was to do under 50 minutes and to "actually try."  I wanted to feel my heart pounding! Sweat dripping down my face! My legs aching!  Know what I mean?
The race was very small and low-key, which is my favorite kind of race.  When the announcer said, "Go!" I hung back in the crowd and let Brandi and Jay go ahead of me.  The course was two loops and included both road running and off-road running.  I ran the entire first two miles at a good clip, only stopping to walk once, and crossed the halfway point in 21:20 – not too shabby!
At this point, because the course looped back on itself, I spotted Brandi and Jay.  They were about 1:30 in front of me, and I had a crazy idea that I could catch up.  So I really put the pedal to the metal and pushed it.
I ended up taking a dive in the grass…  Ugh.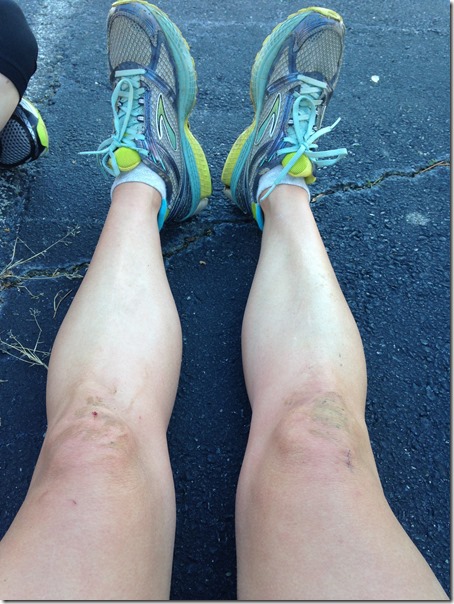 But I quickly popped up and kept going.  I closed in on my friends towards the end – over the last mile, I got closer and closer and closer.  I didn't want to call out because I knew that Brandi and Jay would either slow down to let me join them or speed up to beat me – hah!  But I really wanted to catch them and finish together.  I was SO CLOSE but couldn't quite get to them before the finish line.  I ended up being just 3 seconds behind them – almost eliminating a 1:30 gap and running a wonderful negative split.
Finish Time: 41:21
Pace: 10:20
9th out of 17 in my age group!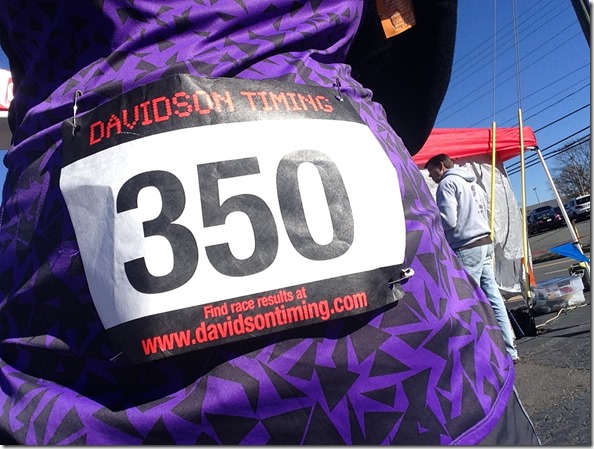 I've decided that I've kind of been phoning in my workouts and can probably train a bit harder.  I am truly surprised that I could do 4 miles at a 10:20 pace – I really didn't exercise much in the last few months of pregnancy (besides walking) and thought that I'd be starting from the bottom of the barrel.  I don't know how this happened… Maybe it's all that toddler-chasing.  But I'll take it any day!  Bodes well for triathlon season.
Did you run a race this weekend?