Good question!  Here's a round-up of my favorite recipes and recipes that I'm dying to try.  Half of the time, these vegetarian crockpot recipes COULD be made in the oven or stovetop (just like all meat-based crockpot recipes, I guess!), but I love the crockpot because 1) it's a set-it-and-forget-it kind of the thing and 2) it doesn't require I burn a ton of electricity via my stove.
Sweet Potatoes in the Slow Cooker by Super Healthy Kids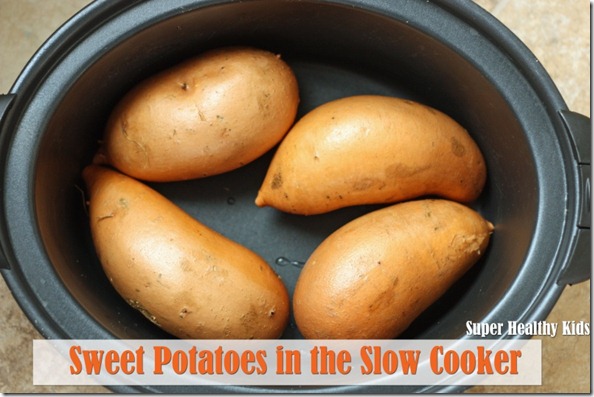 I've mentioned this several times, but YOU MUST COOK SWEET POTATOES IN THE SLOW COOKER.  It is amazing, so easy, and results in buttery, perfect potatoes.  Best of all – you don't have to run your stove forever.  It's super simple, too – all you do is wash the potatoes, stab them with a fork, put some cooking spray on the bottom (to prevent sticking), and turn it on.  That's it – no foil, no oil, nothing else.  As a side note, I've tried this with regular potatoes and it doesn't work as well.  Sad face!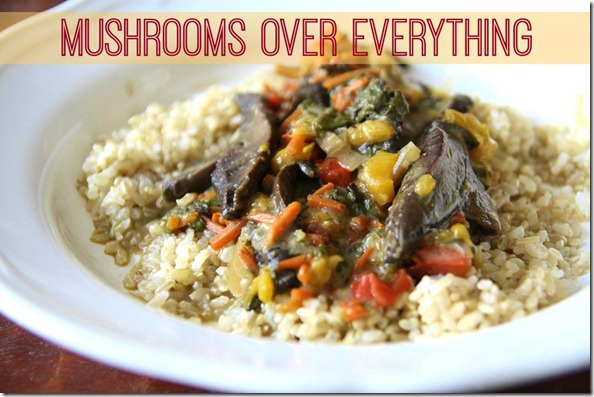 I will lovingly refer to this as Mushrooms Over Everything because, well, you can put this mushroom dish over anything.  Rice, pasta, quinoa, a bed of warm kale.  Or just eat it plain!  The veggies are swimming in this dreamy, creamy sauce that is created using hummus – so it's actually a vegan crockpot recipe.
Crock Pot Cranberry Sauce from Peas and Crayons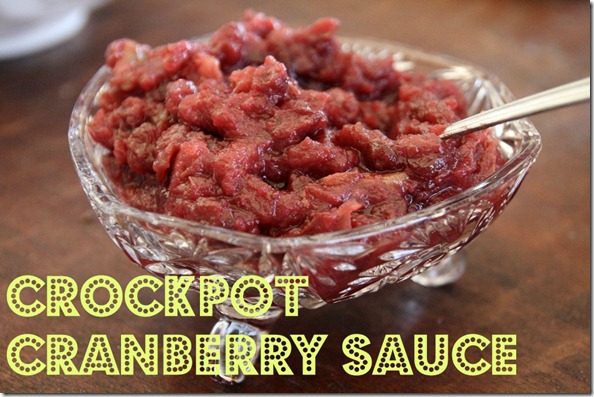 If you're looking for a vegetarian-friendly Thanksgiving menu, check out our menu from 2012 (oh, and add the Delicata Squash Honey Mustard Quinoa).  Our menu included this awesome crockpot dish for cranberry sauce.
Sweet Potato Lentil Chili by fAnneTastic Food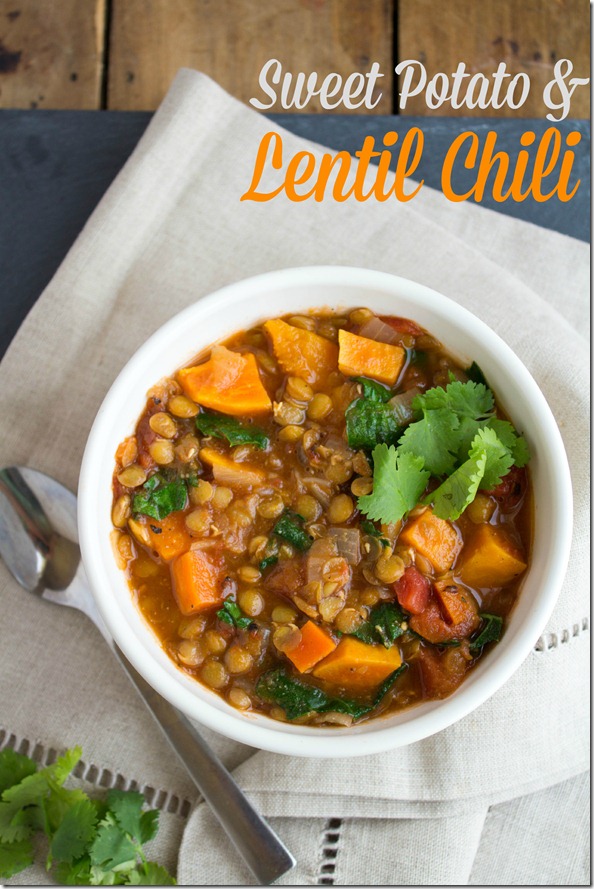 Although not originally a crockpot dish, Anne says you could make it in the crockpot by simply putting all the ingredients in the crockpot on low for about 5 hours.
Slow Cooker Lentil Chili by Two Peas and Their Pod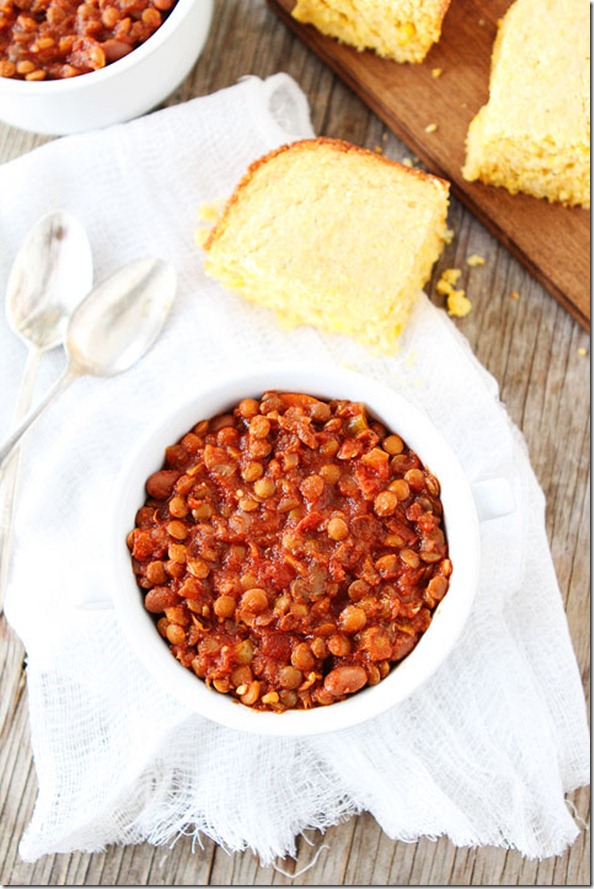 Another lentil chili recipe that I'm dying to try – this one strikes me as more "traditional" than Anne's (i.e. based with tomatoes, onion, garlic, peppers and other usual chili fixins) but just as potentially tasty! 
Crock Pot Carrot Ginger Soup by Peanut Butter Fingers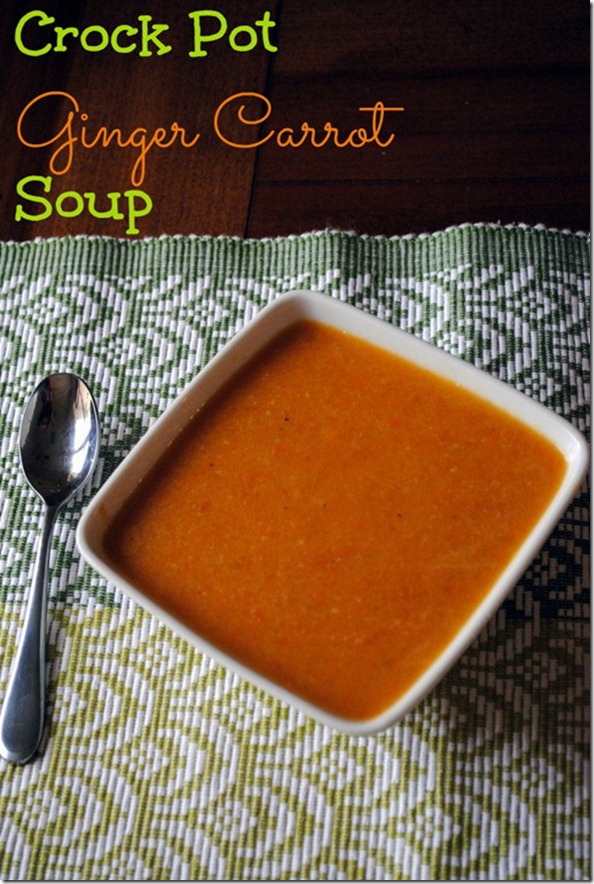 Julie says, "This sweet potato lentil chili is the perfect meal for a cold winter day, packed with nutrients and fiber from the sweet potatoes, lentils, and veggies. Your guests will love it — and they won't even know it's healthy. Feel free to leave out any of the veggies you don't like or don't have, with the exception of the sweet potatoes, which make this dish. Onions, mushrooms, and hot sauce will also be great additions."
Slow Cooker Gluten Free Chocolate Cake with Fudge Sauce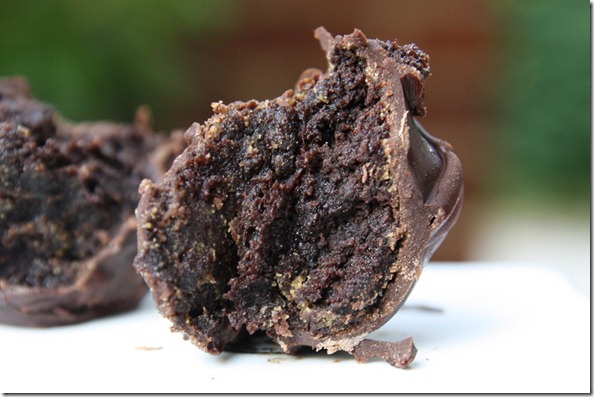 Okay – that's not a picture of the cake.  That's actually my Chocolate Covered Brownie Balls.  But the chocolate cake linked above doesn't come with a picture.  I'm dying to make it regardless because 1) it doesn't have a bunch of weird gluten-free ingredients (just one gluten-free all purpose flour) and 2) it sounds freaking delicious.
Crockpot "Refried" Beans by Pennies and Pancakes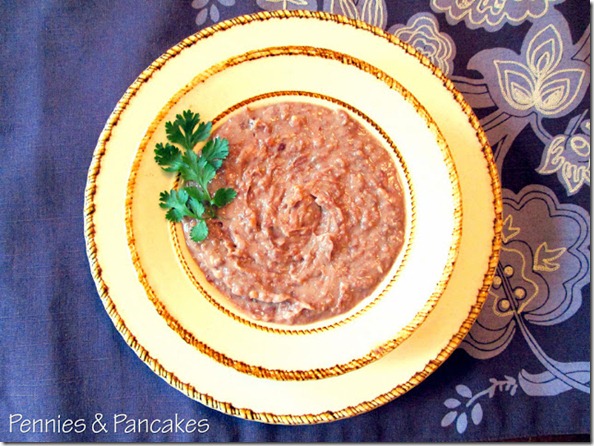 These cost you a mere $0.19 a cup!  Nice.  I heard about the recipe on Money Saving Mom  and thought it was similar to how I make crockpot lentils.  This recipe would be great on burritos or hard-shell tacos, on top of brown rice, or plain with lots of roasted veggies on the side!