First things first: I promised you chocolate-covered brownie balls.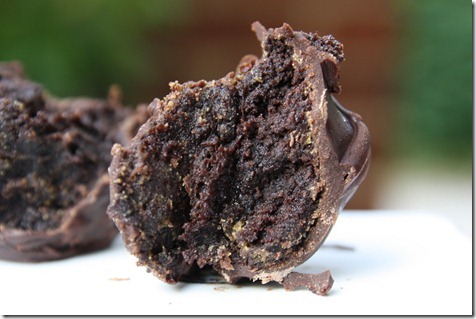 I'm not really into baking desserts or keeping cookies in the house.  If I want dessert, I prefer to go to Ben and Jerry's and buy a sprinkle-covered waffle cone with two giant scoops of Coffee Buzz Buzz Buzz (amazaballs).  But every now and then, I get a baking urge and come up with a super easy and delicious creation – like Baked Wonton Cookies.  These chocolate-covered brownie balls definitely fall into the 'super easy and delicious' category and taste amazing warm and gooey or chilled and crunchy. 
Ingredients:
1 packet brownie mix, prepared per package directions (I used a GF kind)
1 bag semisweet chocolate chips
1/3 cup sunflower butter (or any kind of nut butter)
Directions:
Preheat oven according to brownie directions, mix brownie mix, and bake according to package directions; however, remove mix about ten minutes early, or just when it's starting to firm up but is not crispy on the edges yet.
Allow brownies to cool completely.
Crumble cooled brownies into large bowl, add in sunflower butter, and use hands to mix.  Form 12 2-tablespoon balls of brownie.  Side aside.
Meanwhile, fill a larger pot with 1-inch of water.  Put smaller pot on top of water (to create a double broiler).  Pour chocolate chips in and stir until melted.  
Drop balls into chocolate and use a spoon to thoroughly coat.  Place on plate and allow to cool (or eat gooey warm with a fork).
So, the chocolate-covered brownie balls were great.  This was not: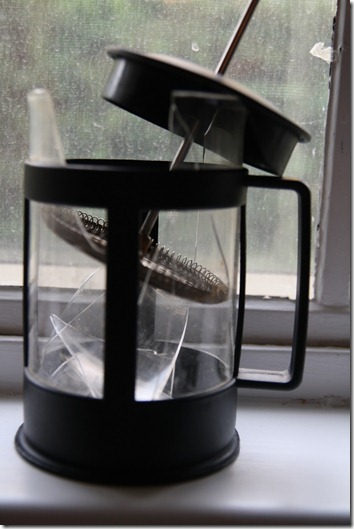 WHYYYYYYYYYYYYYYYYYYYYYYYYYYYY.
I woke up with a headache and all I wanted was caffeine.  Think God is trying to tell me something?  Lay off the sauce, Caitlin.
Breakfast: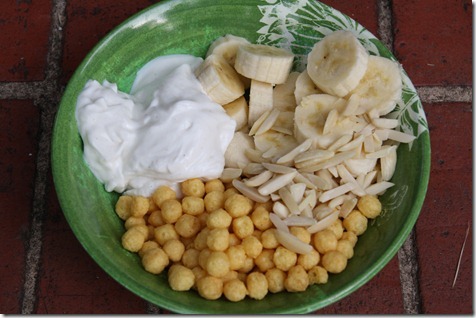 In the mix:
Greek yogurt
Panda Puffs
Almonds
Bananas
So unoriginal but it was all I could muster with the headache and death of my French press (R.I.P).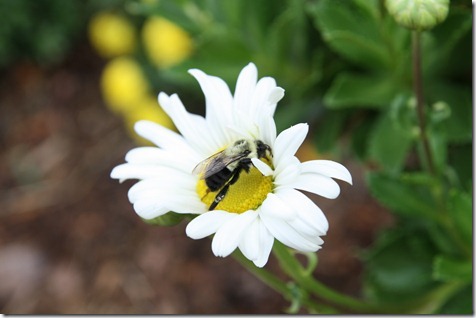 Goals for today:  Be a productive little bee.  I'm working on it!