I may be done with workouts for this pregnancy…
First of all, the strap on my goggles broke!  I was super sad because I've had these goggles for five years or so – I've worn them for every single triathlon that I've ever done. I think I can just buy a replacement strap – but still.  Bad omen.
Second of all, I swam 500 yards on Tuesday and it completely destroyed me. When I got into the water, I thought to myself, "I will try to do 750!" but quickly realized that was probably not the best idea.  I felt good throughout the workout, but two hours later, I was so sleepy (and sore) that I was actually WAVERING from exhaustion.  I almost fell asleep standing up!  And I'm getting to the point where I haaaaate to be unshowered, tired, sore, or hungry for even one second because I'm afraid that's the moment that I'll go into labor – hah.
So – I may be hanging up the (broken) goggles for now.   Plus, there are lots of other things that need to be done, like baking Christmas cookies!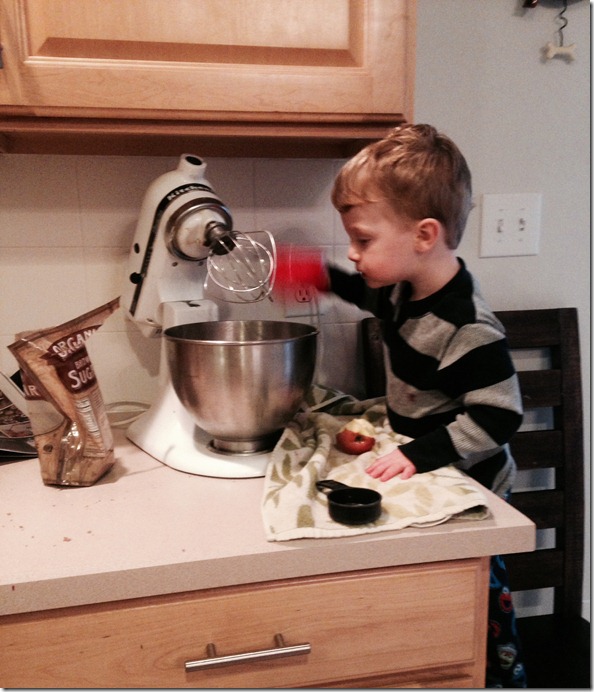 I was thumbing through Real Simple's Christmas issue and stumbled across this recipe for Peanut Butter and Chocolate Thumbprints. I actually initially thought they misprinted the recipe because it doesn't include flour.  A gluten-free recipe without oddball specialty ingredients in a major magazine?!  Too good to be true.  I texted a screenshot of the page to a few of my girlfriends, and they assured me that they had made similar cookies and the recipe would actually work without flour.  So Henry and I gave it a whirl…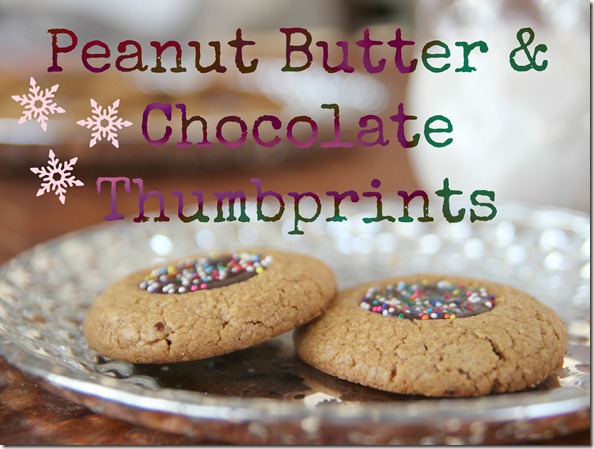 This is a truly awesome cookie recipe.  It would be a perfect recipe for a Christmas Cookie Swap!  The base of the cookie is made with eggs, sugar, and peanut butter, and the chocolate thumbprint center is cream and chocolate.  That's it!  Super easy, huh?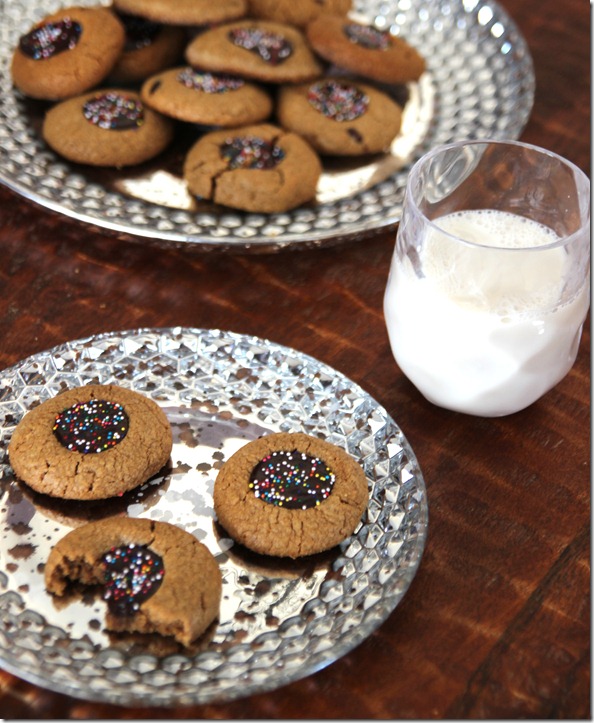 Again, here's the recipe —> Peanut Butter and Chocolate Thumbprints.
I used heavy coconut cream + chocolate to make the center, making these cookies dairy-free as well as gluten-free.  It was a pretty straightforward swap.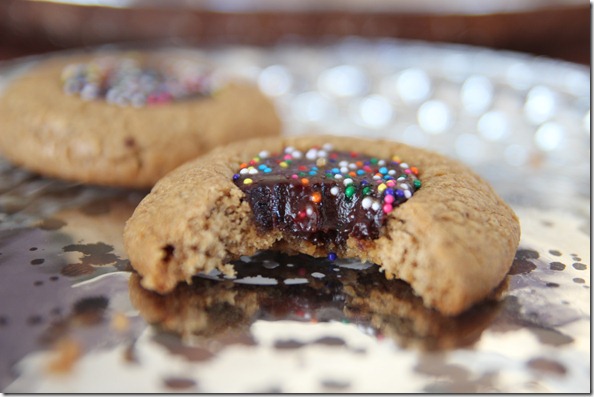 After eating – you know – approximately one million of these last night, I put the rest in a plastic bag and tossed them in the back of the freezer (which is my #1 trick for portion-controlling homemade sweets).  These cookies are soooo good!  I can't leave them out on the counter and in my face… Going into labor with spiking and crashing blood sugar wouldn't be fun, either.
What's your favorite cookie recipe?