I'm back home!  So excited to be here after being gone for a long, long week.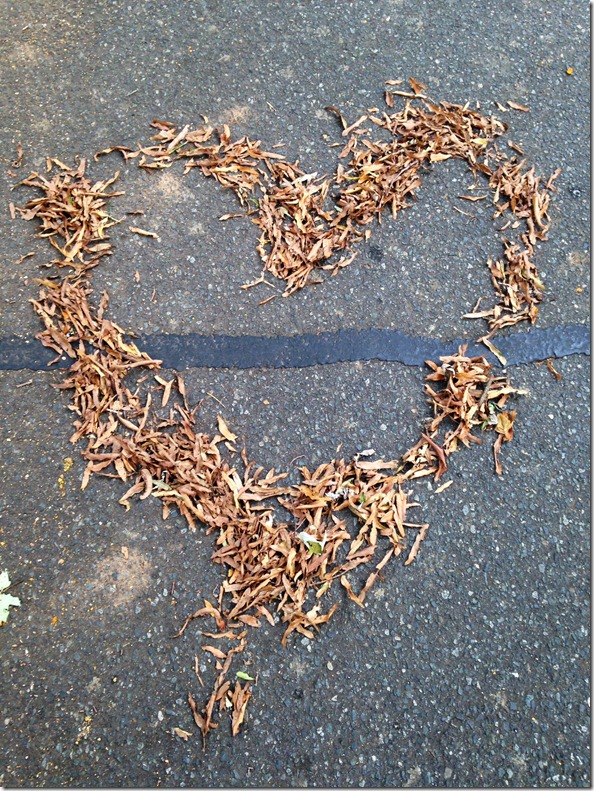 I ended my trip in Charlottesville with Kath, Matt and Mazen.   We had an awesome lunch in the walking mall.  It was only after my food was delivered that I realized that I ordered two kind of potatoes – oh well.  You can never go wrong with mashed AND sweet.  Hah.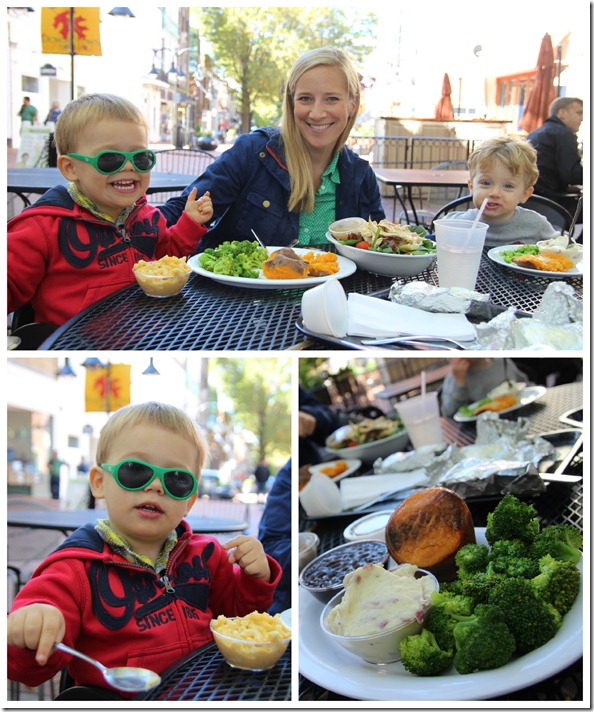 In the evening, I went to University of Richmond for my third Operation Beautiful presentation of the week – there was a turnout of about 400 students!  I spoke to around 1000 people this week, which may be a new record for a single week!
Thankfully, I got home early and slept like a rock.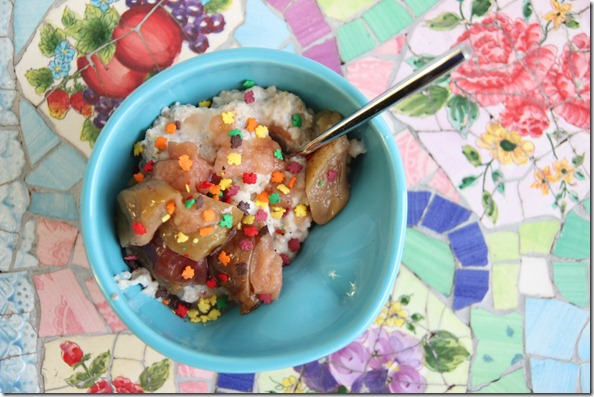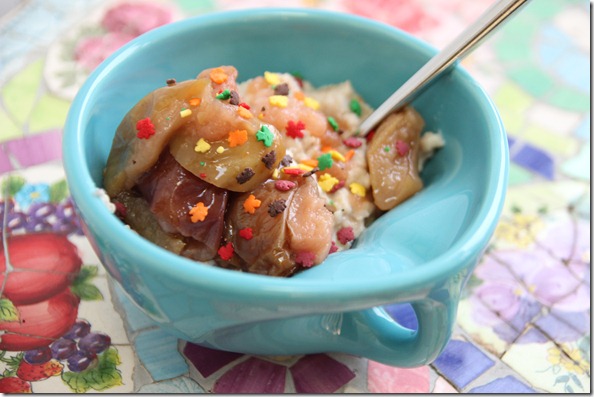 A visit to Kath's is never complete with oatmeal <— the How-To for her technique.  I was left in charge of stirring it and almost panicked -  I didn't want to screw it up!  Hah. 
After breakfast, Henry and I drove the 5.5 hours home, picked the dogs up from the kennel, and practically skipped through our front door (where we were reunited with the Husband!).  It feels so good to be back, even if I'm only home until Monday (when I fly to Colorado for my last event).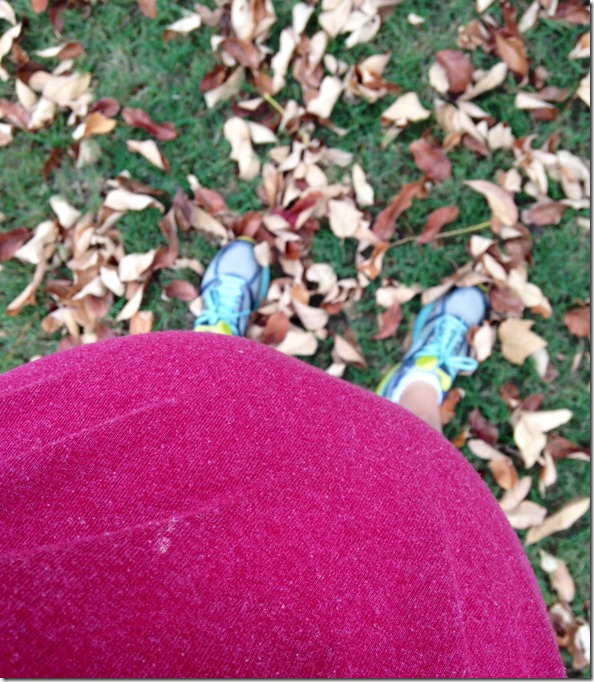 I was SO. SO. SO. happy to go on a walk when I got home.  I have not really "exercised" at all in the last 10 days or so – walking around Charlottesville's walking mall was my big physical activity of the trip.  I feel the lack of movement and excess of car/plane sitting deep, deep in my bones.
On my walk, I was thinking about what I'd like to focus on for the next 5 weeks or so (let the countdown to Little One commence!!):
Wrap up a few long-term work projects <— I swear, if these big ticket items are not done before the baby's birth, I will never, ever get them done.
Finish cleaning out the last two closets! <— I can do it!
Order all last-minute baby supplies <— easy and fun!
Stay super hydrated
Eat a lot of vegetables
Walk every single day
Try to swim at least twice a week
Soak up time with just the Husband
Soak up time with just Henry
Get one last prenatal massage <— obviously necessary
I've been kind of thinking of the past crazy work week as a major milestone on the way to the arrival of Little One… Now that I'm nearly the other side of the work crush, I really want to focus on things at home, my relationships, and my health.  <3 <3 <3  I'm excited to get down to it!