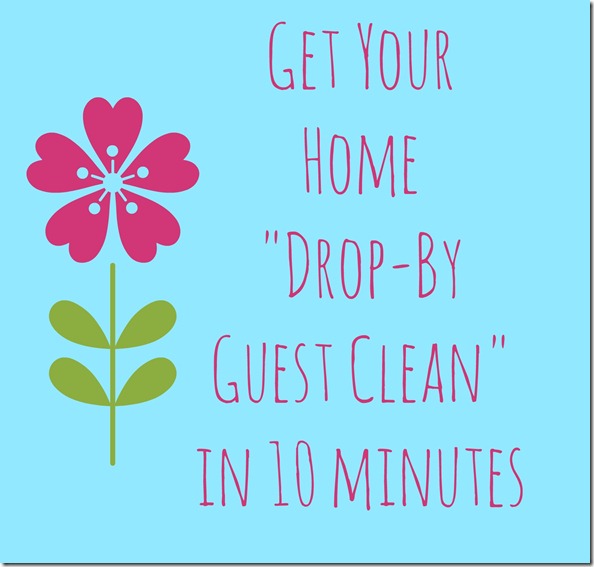 You guys know I love a clean home. But it's hard to keep up with things, so every now and then – it looks completely trashed.  And more often than not, that's when I get a phone call from a dear friend who happens to be in the neighborhood…
"Can I drop by in 10 minutes or so? I'd love to see you!"
My answer is always YES – and then I go into hyperdrive mode to make the house look presentable.  This exact scenario happened yesterday, and while I was tidying up, I realized that my "method" would be an awesome thing to share on the blog.  This technique is especially important for the holidays!
Now – "Drop-By Guest Clean" is not actually clean.  It's about the appearance of clean.  But when you have family or friends stopping by in 10 minutes, that's all you can really ask for.
Step 1:  Tackle Smells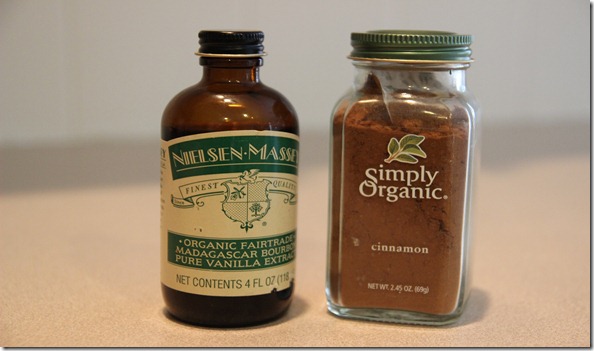 In a small pot, combine 1.5 cup water, two tablespoons of cinnamon, and one tablespoon of vanilla extract.  Turn heat to HIGH and let it come to a boil.  This combo releases an AWESOME, ALL-NATURAL smell into your home and makes it seem like you were just  baking cookies.  Hah.  Very important – the last step in the "Drop-By Guest Clean" process is to remove the pot from the stove.  You don't want it to burn!
Step 2: Tackle Clutter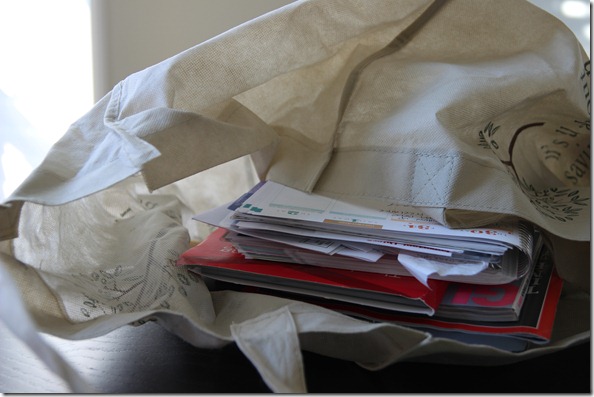 Grab a reusable grocery bag and throw everythingon visible surfaces in it – toss in the mail, the piles of magazines, the books, the receipts, the field trip forms, whatever.  Then, toss the bag into your bedroom and close the door.  I prefer this method to making neat stacks of things because I think an empty coffee table looks cleaner than a "tidy" one.
If you have kids, you'll also want to wrangle at least some of the toys.  You could drop everything into cute baskets, try my behind-the-couch method, toss stuff into a closet, or – again – throw the bigger pieces into your bedroom.
Step 3: Tackle the Guest Bathroom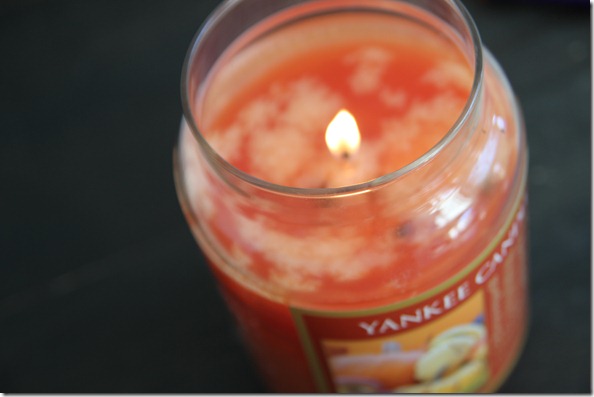 Bathrooms are a scary place to clean – but the "Drop-By Guest Clean" process is super simple.  Light a candle and put it on the back of the toilet.  Grab two rags and an all-purpose cleaning spray.  Use the first rag to clean up the floor, wiping up stray hairs or dust.  Use the second rag to wipe down the mirror, then sink, and then the outside of toilet (plus under the lid, if a male is coming over).  If there's a ring in the toilet bowl, quickly scrub it. If you have toothbrushes or anything out on the counter, put the junk into a drawer.  Refold the hand towel.  That's it!
Step 4: Tackle the Kitchen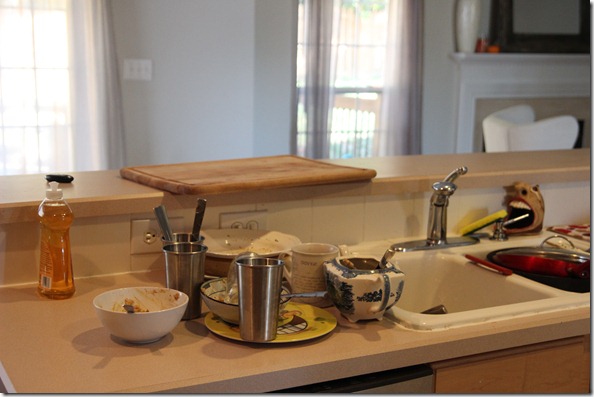 No time for dishes!  Instead – hide them.  I stash dirty pots and pans in the oven (just don't forget they're in there and turn it on later!).  Put dirty dishes in a large soup pot and stash it under the sink.  Or – do what my Mom does – and pile everything in the sink and drape a dish towel over the mess.  Then, wipe down the countertops and spot-clean any big messes on the floor.
Step 5: Vacuum Sneaky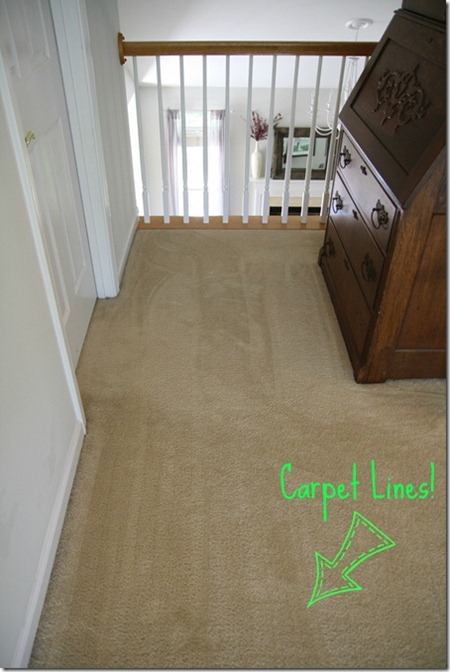 Okay – we're running out of time!  I skip this step if my floors look decent, but if they are in desperate need of a vacuum, I "vacuum sneaky," which involves putting vacuum lines on the rug in my living room (where my guests sit).  This gives the appearance of a completely vacuumed house, even if it means I only ran it for 30 seconds!
Step 6:  Lights!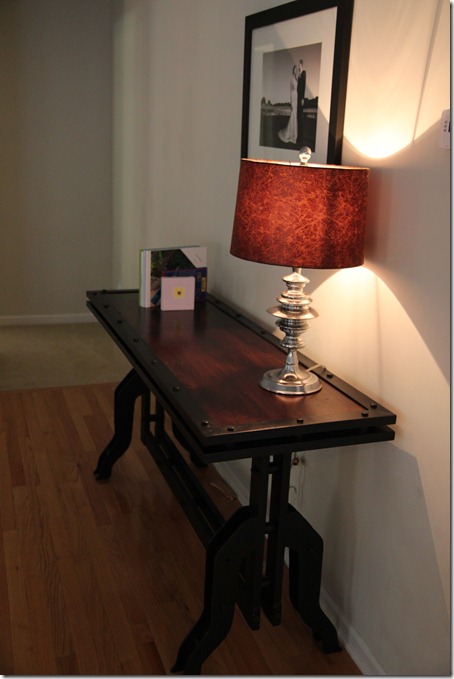 Turn off any harsh overhead lights and throw open the blinds or flip on table lamps instead.  It's amazing how much cleaner your home will look in soft lighting!
Other fun cleaning posts: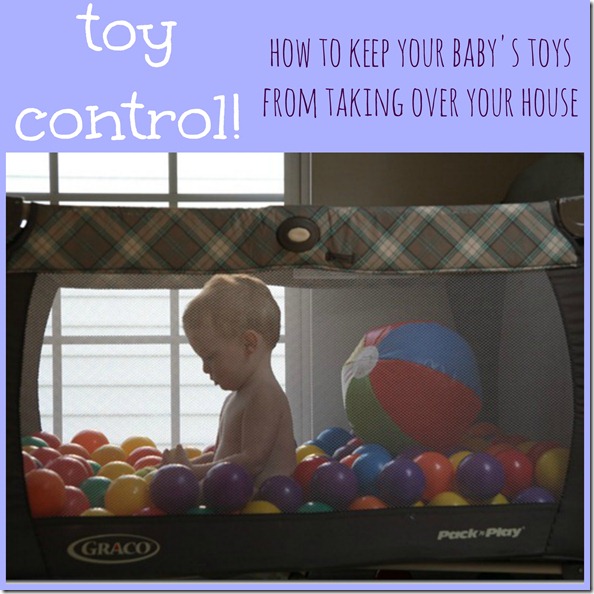 Simple Tips for a Cleaner House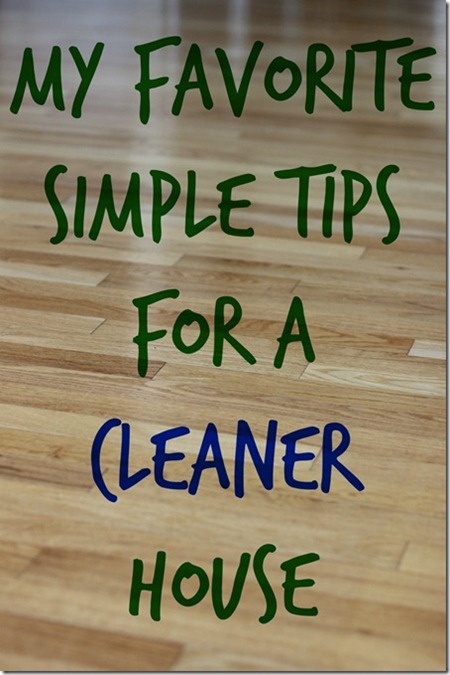 Make Your Own Swiffer Pads + Solution