I truly, truly need to spend more time in the pool.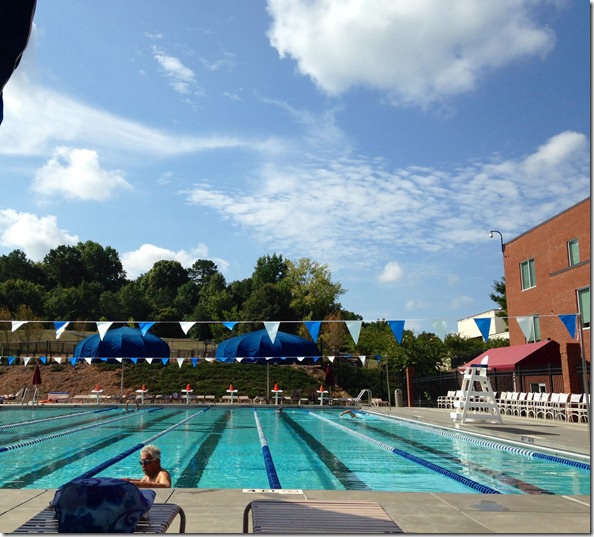 I'm 27 weeks pregnant today and definitely slowing down.  I can feel every single oomph of my weight gain when I try to do any impact exercise.  Being buoyant in the pool feels niceeeee.  And, as always, I love that whole-body-workout feeling.  From the tips of my fingers to the bottom of my feet – I can feel the burn!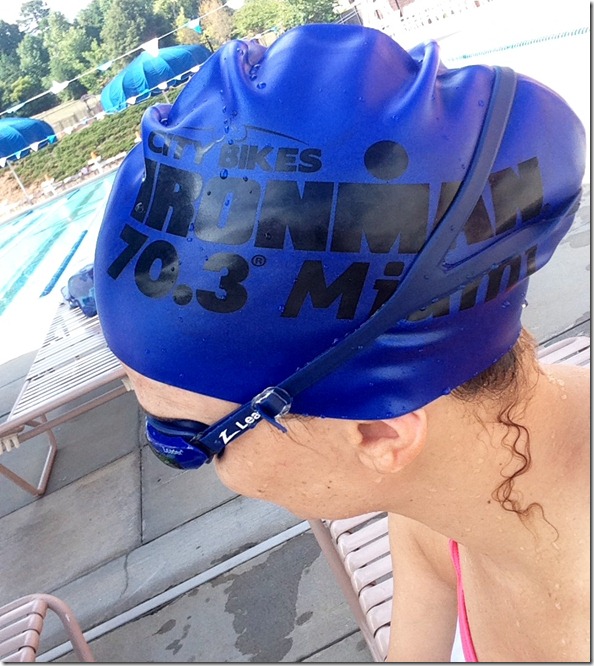 Always so proud to rock my Half Ironman swim cap – I hope it never rips.  It's probably the only one that I'll ever receive, after all!  Hah. 
I did a grand total of 800 yards – I hope to get back up to 1000 soon but wanted to take it easy since I haven't been in the pool in weeks.  Afterwards, the whole family went swimming!  Henry had fun.  I wish I had taken him to the pool more this year… It closes next weekend.  Very sad.  
WHERE DID THE SUMMER GO?!
The rest of our Sunday was spent assembling this sweet new Thomas the Tank Engine track.  It's pretty glorious.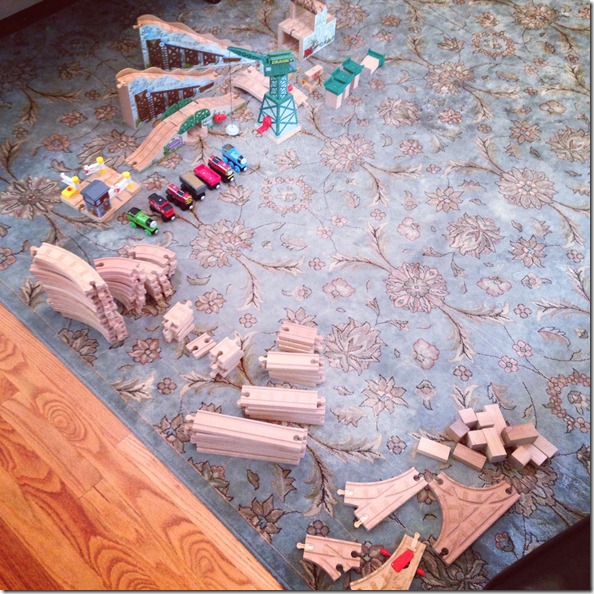 And eating great food, such as:
Super spinach-y eggs.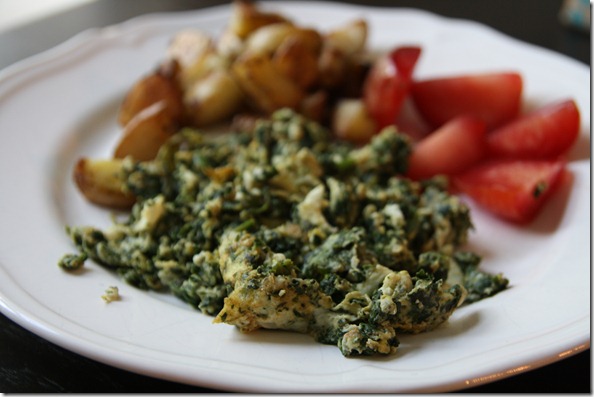 Grilled cheese with tomatoes: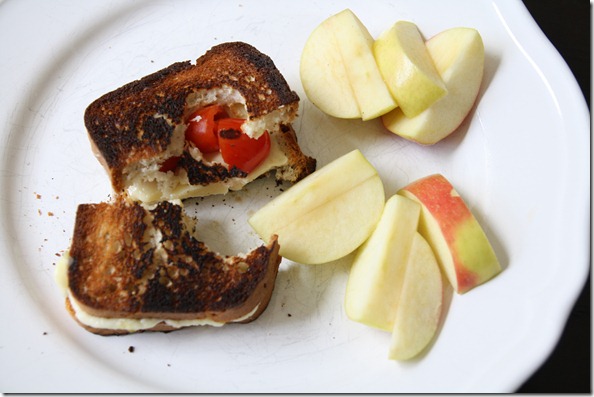 Sea salt and chocolate covered almonds: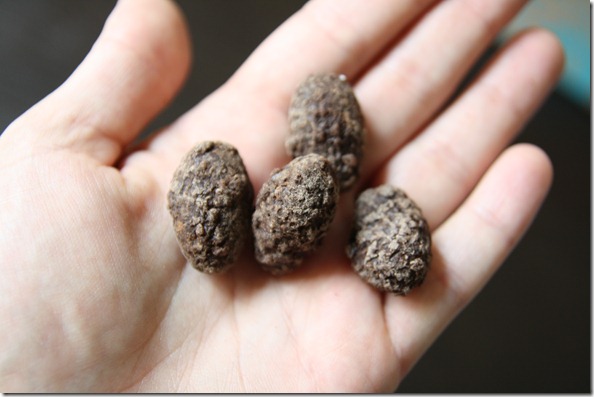 Homemade sunflower butter rice krispy treats with vanilla Greek yogurt (HOLY HELL!!!):
And black bean stir fry: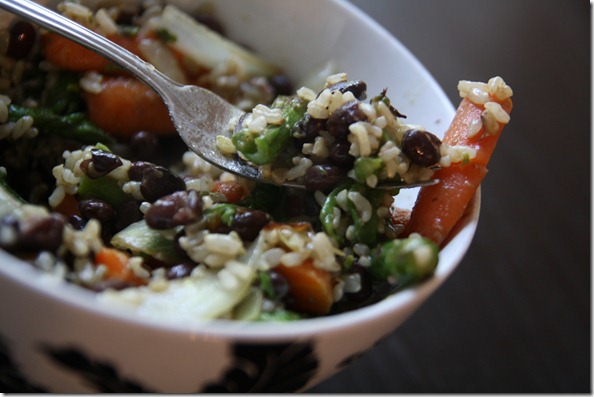 Among other delicious things.
Thought of the Day: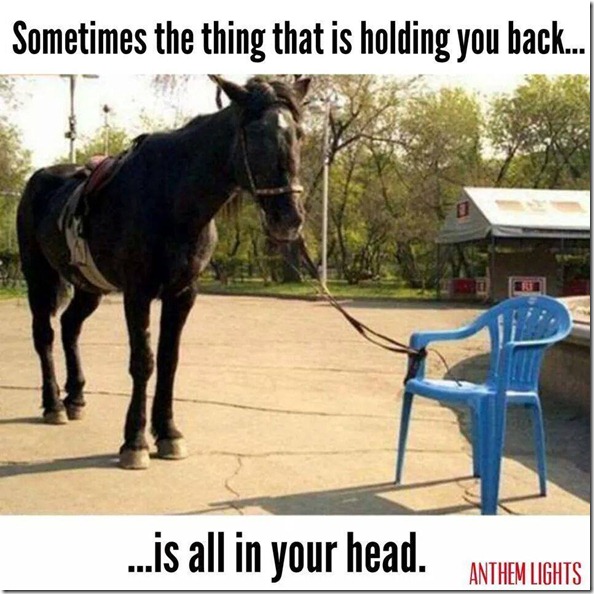 Have a wonderful Monday!!