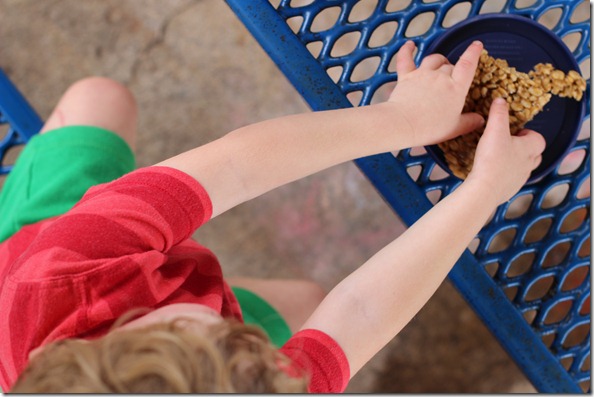 Henry and I got sucked into awesome park action this morning – it's cloudy and breezy and I don't feel like my face is melting off the moment I step outside! – and we ended up missing my gym window.  Drat.
So to make up for a lost swim, I replaced the effort with this at-home workout. Completed while watching cartoons!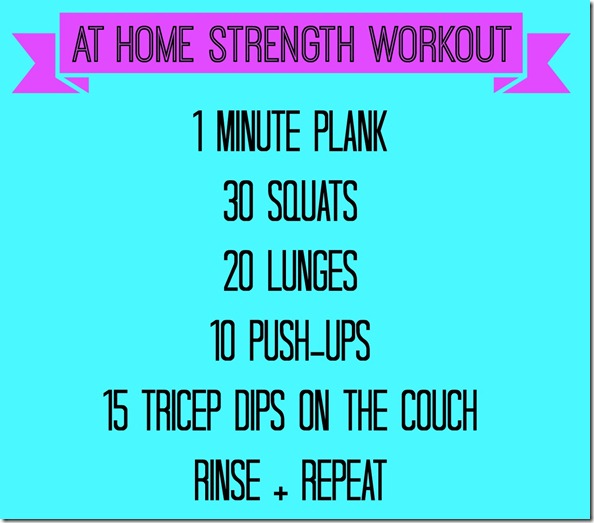 I'm definitely far into Modified Push-Up Land.  The regular ones are way too challenging.
Afterwards – a treat!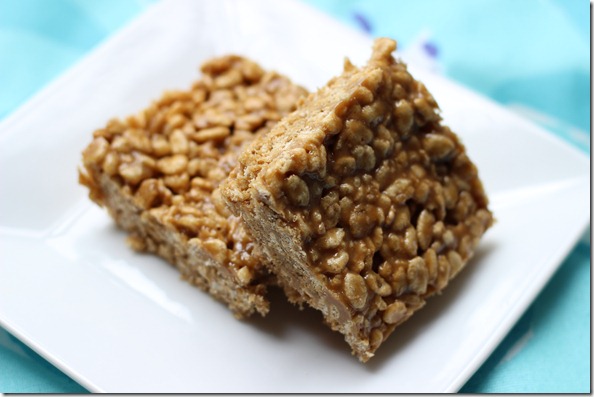 I've been loving this super simple recipe – in fact, I've made it three times in the last week.  I've tried these Rice Krispy-inspired treats with a variety of nut butters plus nut mix-ins, but this pared-down version is actually my favorite.  Runner up: almond butter with sliced almond mix-ins!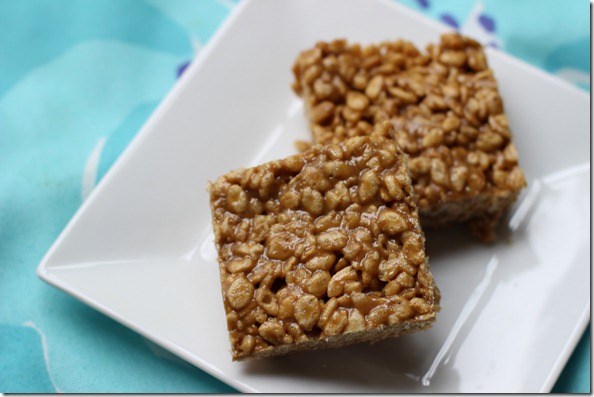 3-Ingredient Sunflower Butter Treats
Ingredients:
3 cups rice puff cereal
2/3 cup sunflower butter
2/3 cup brown rice syrup
Directions:
In a large microwavable bowl, heat sunflower butter and brown rice syrup for 1 minute. Stir well.
Add in rice cereal and stir to thoroughly coat.
Spray a 9 by 9 inch pan with cooking spray and then scoop in cereal mix.  Wet hands with some water and press down firmly.
Refrigerate for an hour to set.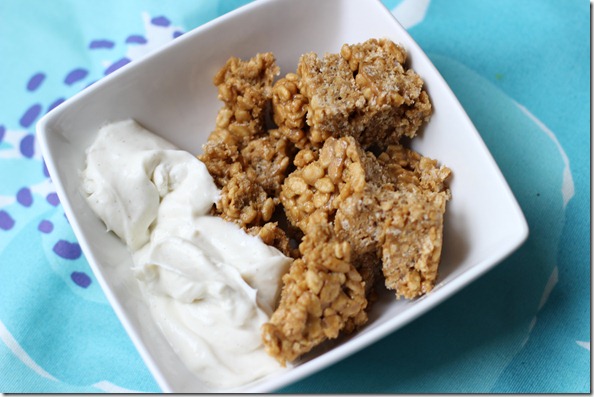 I actually prefer to eat this snack as an addition to vanilla Greek yogurt.  Seriously – it's SO GOOD.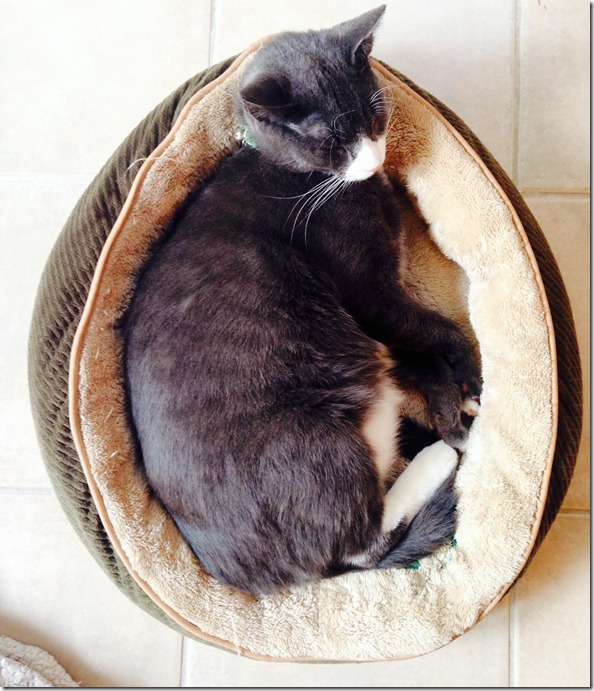 Wanna play a game?  Let's play – what is your pet's BEST and WORST quality (the Husband and I were playing this last night).
Maggie – Best:  Really good at sleeping in our bed – she lays there like a warm lump and never disturbs us.  Also good with Henry.  Worst: Tie between "barks at anything and nothing" and "pees spitefully on the floor."
James – Best:  Genuinely a good dog who never breaks the rules or causes trouble. Worst: Refuses to come in at night… You have to drag him from the backyard back inside.
Ferguson – Best: Good kitty snuggler.  Worst: Throws food out of his bowl as he eats.  So messy.
Your turn!