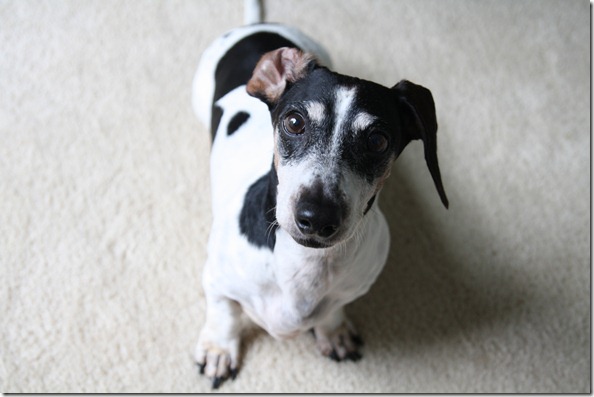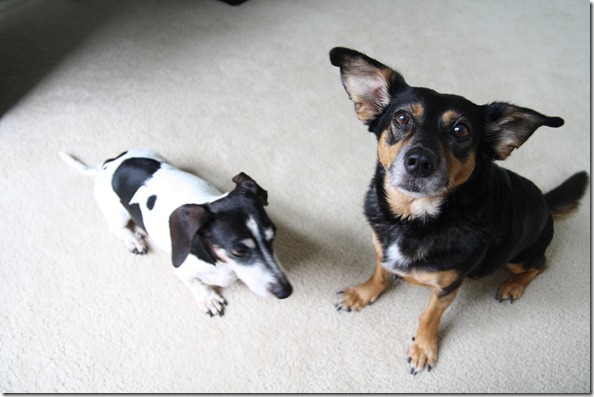 I bribed the dogs for direct eye contact with carrots.  Hah.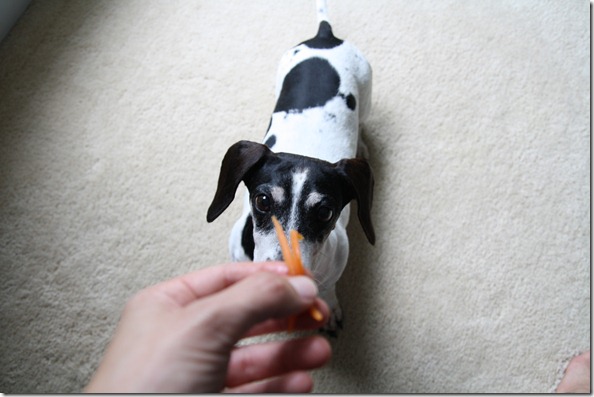 How's your Friday going? We are having an easy, breezy day so far – but now I'm sitting at the computer, preparing to bang out some work.
We spent the morning at the mall.  Not to buy anything, but just to walk around with our friend Julie.  Henry was very excited to see her!  The first thing he said was, "Where's your doggie?"  Julie + Sadie usually come as a pair.  <3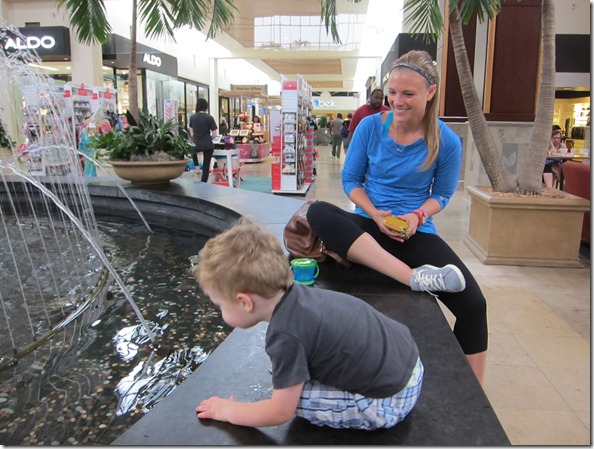 Afterwards, we stopped by Whole Foods (I desperately need coffee creamer!), and I picked up this yummy cookie for Henry to munch on… I had a bite.  It's good.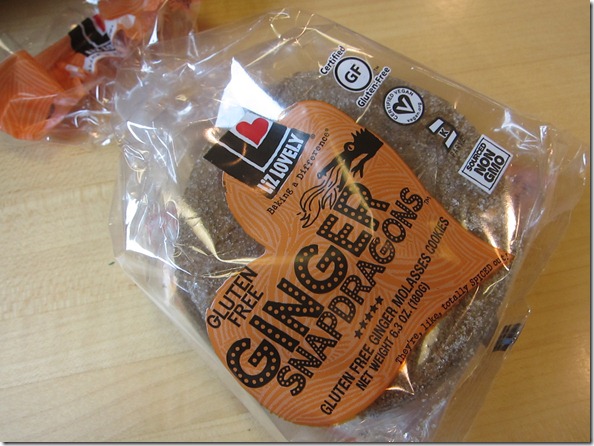 And here's lunch…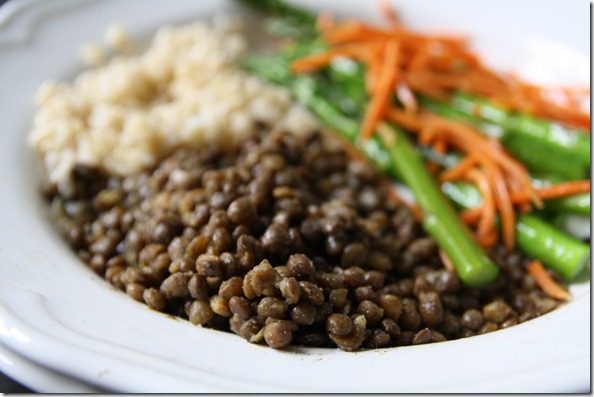 I've gotten back into doing lentils in the crockpot. It's so easy and low fuss.  I just dump in a bunch, cover the lentils with water (no measuring), sprinkle some curry powder and garlic powder in, and set it for 3 hours on low.  That's it.  So simple and really good.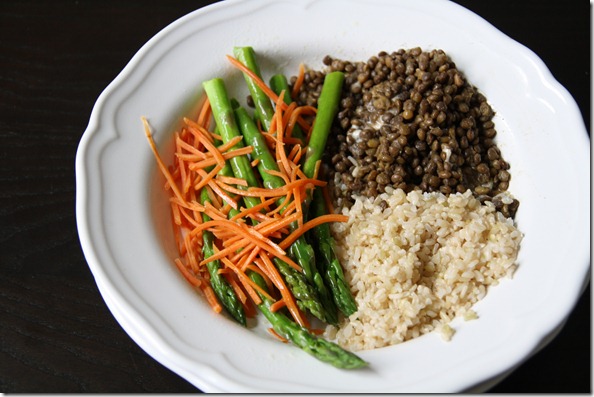 Question of the Day…
If you could have a personal trainer, a personal chef, a maid, OR a personal assistant, which would you choose and why?