The Husband made me this delicious breakfast. When I sat down at the table, I said, "Ohhh! This is totally blog-worthy!" and ran to get a camera.  Hah.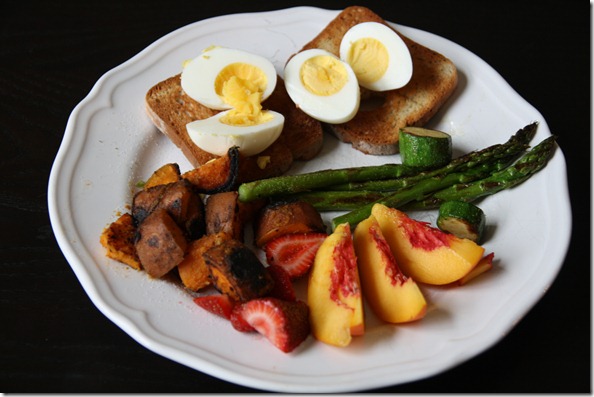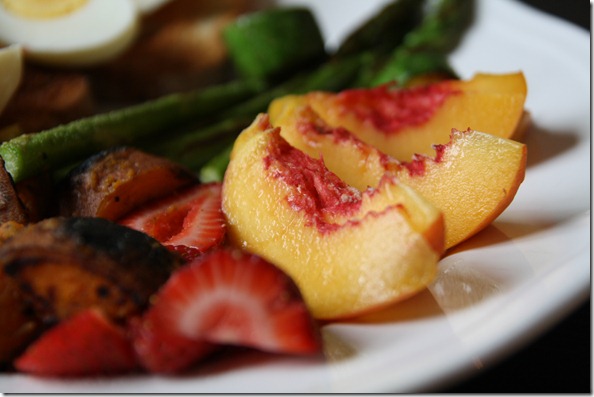 THREE CHEERS for peach season! Can you believe it's upon us?
I was planning to make this awesome Vegan Peach Baked Oatmeal from the Fitnessista, but then we ate all the peaches…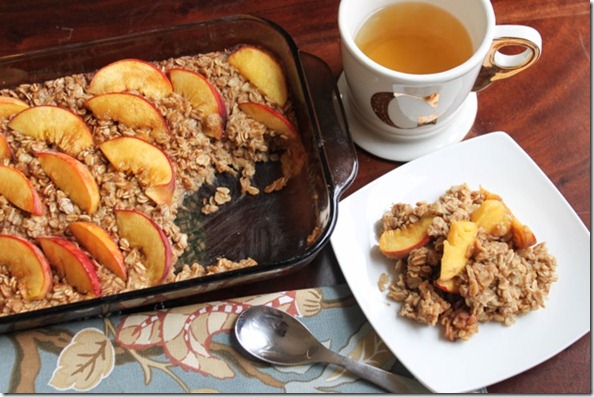 Henry is obsessed with the fact that the peaches have a 'rock' in the middle and will bite through them like a vicious toddler animal until he hits gold.  Hah.  So we go through peaches REALLY fast.
Snapshots from this weekend:
The bump and I went for a run.  We did 2.2 miles.  There was walking involved, but significantly more running, so… WINNING!  I felt really good before and immediately after, but then I felt totally wiped out Saturday as a result.  Not sure if it's run-related or the fact that I pulled some late all-nighters.  I hope to go on another run after I get some work done this afternoon.  That should be a good test!  If this next run wipes me out, I may have to hang up my pregnant running shoes… It's not worth feeling like poop for days.
I did manage to make it to yoga this morning and go on a walk with Henry, which really loosened up the last kinks in my legs.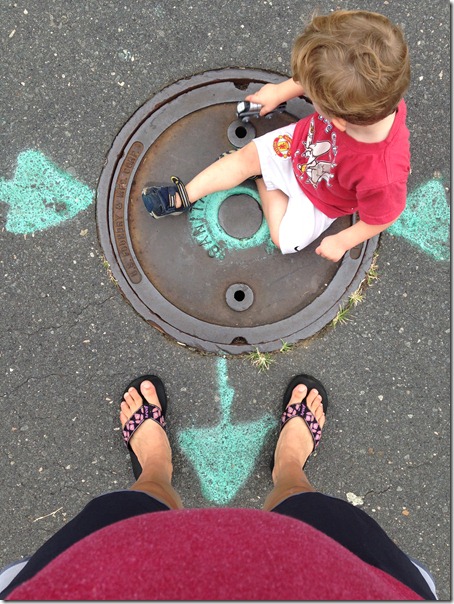 About those all-nighters – We've been making serious headway on Henry's big kid room.  I'm getting really excited about it.
Can I sing the praises of BFF Nicole? <3 <3 <3 She has been a HUGE help with this room.  She loves to decorate and do DIY projects.  But she's currently at a standstill with projects on her house, so she's really been helping me make decisions about Henry's toddler room.  (Truly – we exchange a frightening number of text messages to begin with, but I'd say that hundreds have been dedicated to our plans.)  She came over Friday and Saturday night to help Husband paint the space.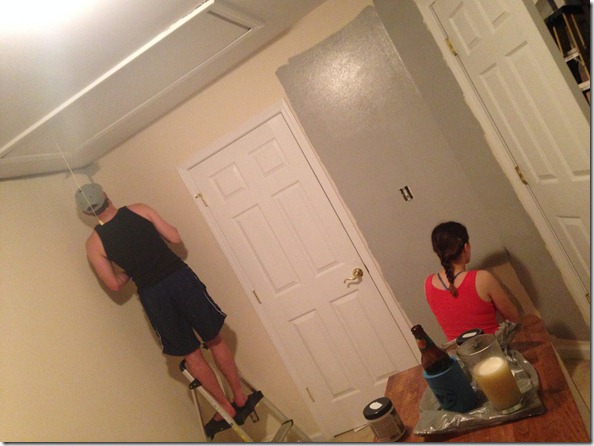 She also stained the dresser and frames.  And she's been instrumental in telling me what to order and where to place it… I think if it wasn't for her, the room would still be Builder Beige and totally empty!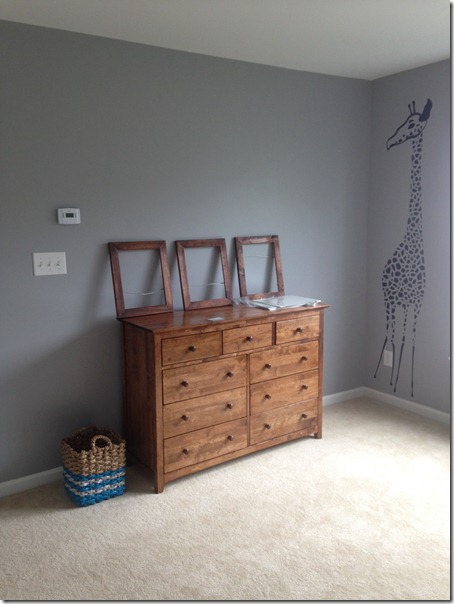 I was originally thinking that I'd keep the space a total surprise for Henry, but a few readers said that I should involve him in the decorating. So I changed my plans and that's what I've been doing.  Good call, guys!  So far – he really likes the jungle animal theme!  And he asks to go sit in his new bed a lot, although I haven't heard any requests to SLEEP there yet…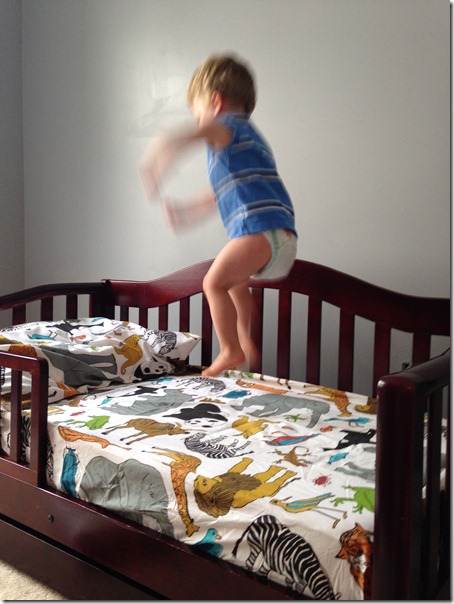 Clearly, I'm in serious nesting mode.  But I'm not the only one.  Can men get sympathy nesting urges?  Because the Husband has been all about the home improvement lately.  His latest project is replacing all the gold door handles in our house with silver ones… We have a frightening number of doors in our home (24!!).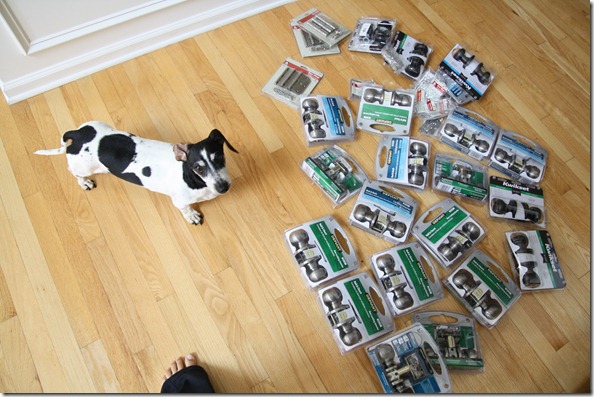 So – that was my weekend!  Many peaches, some exercise, a lot of decorating. I hope you had a good weekend, too!