Last night, I went out with my friend Brandi – sans kids!  We're normally 'mom friends' so this was a big deal.  We couldn't stop joking about how lovely it was to actually finish thoughts and sentences with each other.  Hah.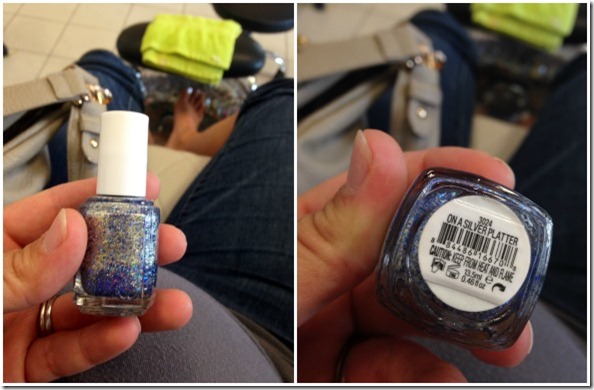 We got pedicures.  I have not gotten a pedicure in… man, I don't even know how long.  It felt pretty awesome to have my feet rubbed.
And then we headed to Whole Foods to get a hot bar dinner.  I felt like I got a bit of almost everything – the grilled pineapple was good.  The tofu curry was not.  Bah.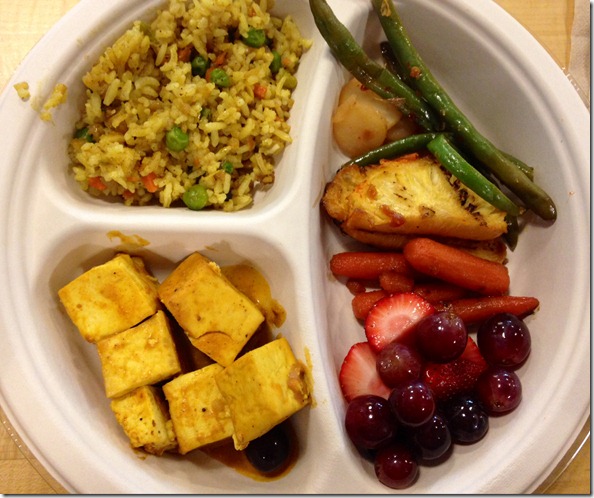 I came home and collapsed on the couch.  It's nothing out of the ordinary for 25 weeks with a toddler, but I'm tired.  My body is busy.  My back constantly hurts a lot from the pull of the bump. I ripped a seam in my maternity jeans on Saturday. None of my bras fit (which is ridiculous). I'm starting to get heartburn and carpal tunnel and all those fun nearing-the-third-trimester symptoms. I also just think it's harder to be pregnant at 30 than it was at 27 – those three years have made a big difference.
And the second pregnancy is weird.  The first time around, I was so hyper-focused on being pregnant that it's all I really thought about.  I'm just in love and excited about this kiddo than I was for Henry, but the pregnancy itself is way, way down on my list of thoughts… until I realize how uncomfortable I am!  The weeks have flown by so fast that I often don't realize just how pregnant I am.  I can't imagine what happens when you're having your FIFTH baby…
If you're a mom, when did you get "over" being pregnant?  I'm over it now – I just want to hold my baby in my arms.  Or are you a good pregnant person who loves it the entire time?
Okay… onto breakfast!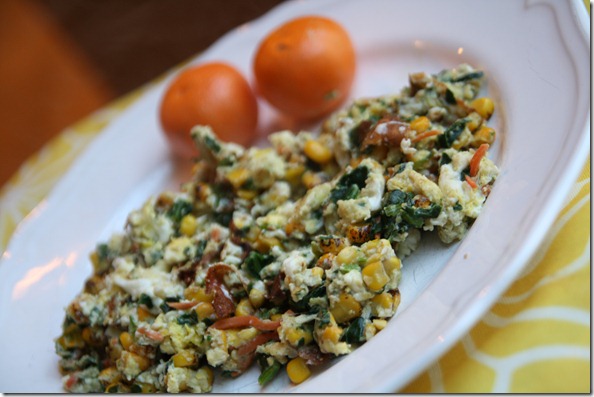 This was actually breakfast number 2 – I woke up at 5:00 AM to get work done and ate a peanut butter sandwich while I typed away.  This meal took just as long to prepare and was even more satisfying!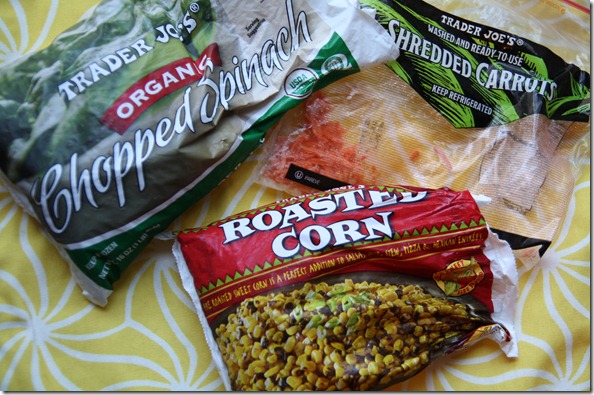 The secret ingredients:  frozen spinach, frozen corn (there's a sweet roasted corn from Trader Joe's that I love), shredded carrots, eggs, and a glob of Earth Balance (or you could use butter or coconut or olive oil).
All you do is put the frozen veggies in a greased wok or pan until they are warm, and then crack the eggs (I used three) right on top.  Mix it in, add the butter, and cook until the eggs are done.  SO EASY – and you only mess up one pan.  Winning!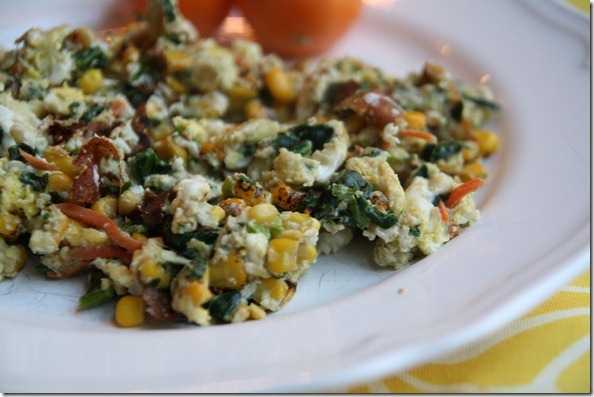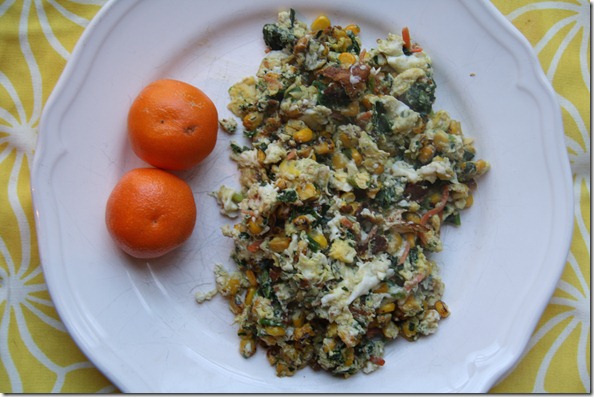 I hope you carve out some time for yourself today.  <3  Have a fabulous Tuesday!