This weekend, the Husband and I decided we really needed to get out of town. MomHTP's house in Tennessee felt like the perfect escape.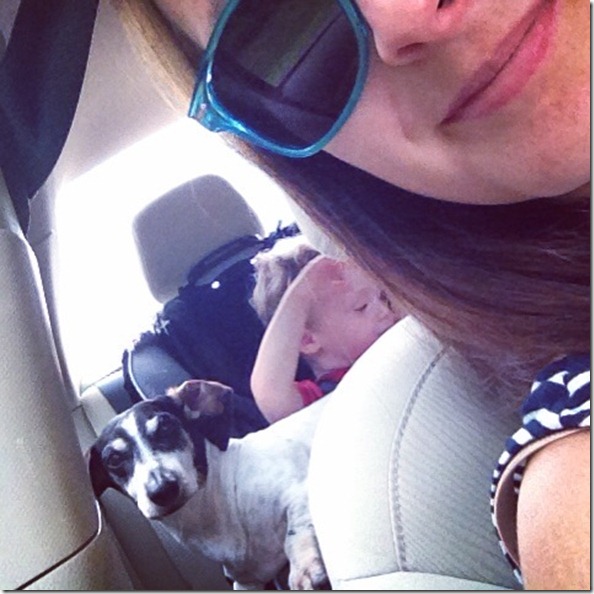 While there, I discovered that my mom keeps her nail polish in the fridge.  Huh.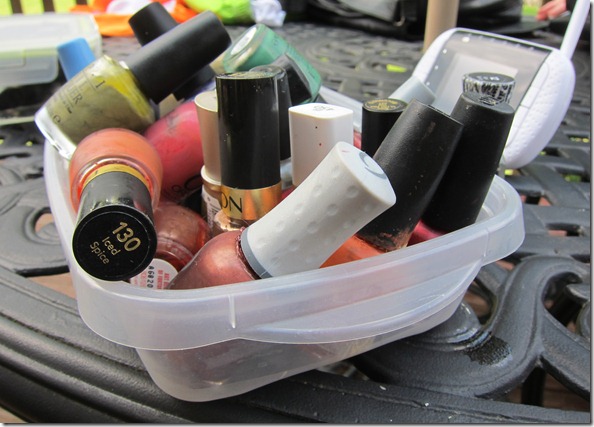 Beyond nail painting, we spent a lot of time outside. Henry went to the splash park not once, not twice, but three times.  He had a blast – the splash parks were a lot less crowded than they are in Charlotte.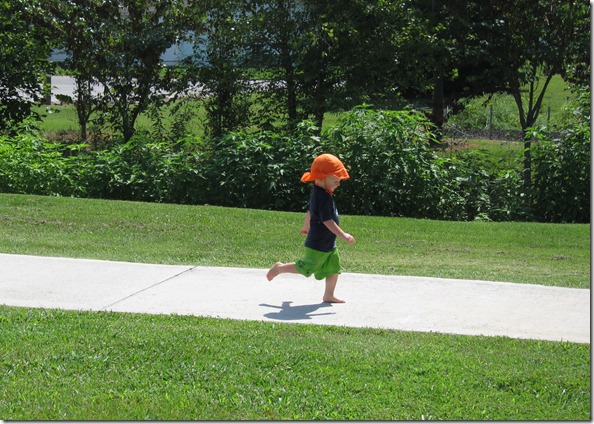 A woman said to me, "My, my, you have a runner there.  Bless your little heart," which is Southern for "Basically, you are screwed."  Hah.
We also did a lot of hiking/walking.  Nothing too strenuous, but it was still nice to be outside and in the trees.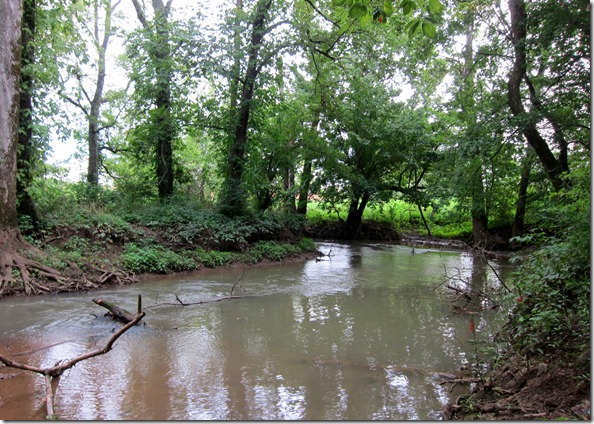 MomHTP and AuntieHTP:
And, of course, we ate.  A lot.  My mom does a good job of prepping a ton of food before we arrive, so we just end up pulling Tupperwares from the fridge and heating up goodies to make meals.  Lots of collard greens and beans and other delicious Southern classics.  That didn't stop me from loading up on peanut butter and spicy raspberry  jam sandwiches… I think I had four over the weekend.  They are so good.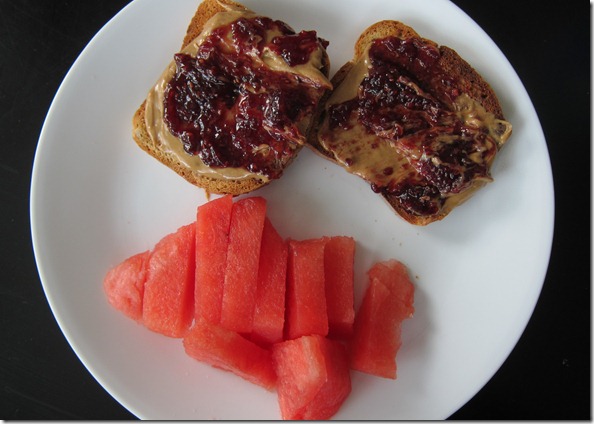 Another nice thing about my mom's house is that she has a TON of toys!  Some are mine – it's fun to see the 1980s throwbacks, like the cashier register – but some are new items that she picks up at the consignment store.  She got Henry a play kitchen for $5 – what a steal.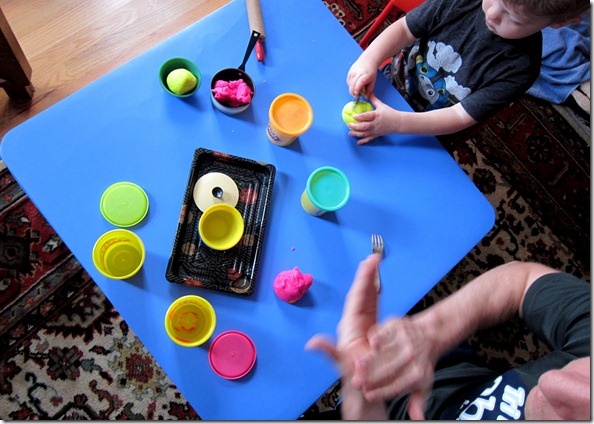 Our big activity was checking out the farmer's market at downtown Knoxville.  We had a lovely lunch at one of the restaurants and then walked around to see the vendors.  It's a HUGE market with tons of awesome booths – we have a lot of small markets in Charlotte but nothing as big as this one.  I was jealous.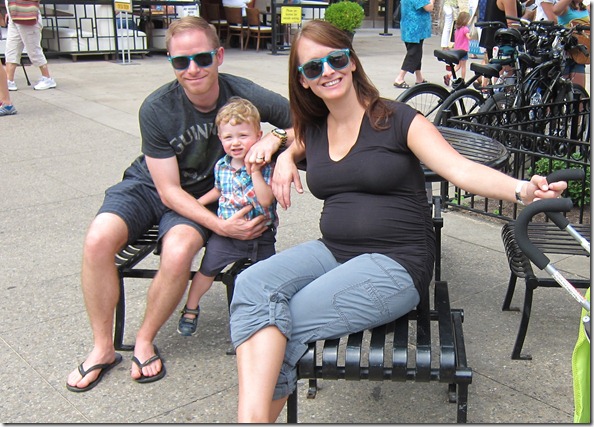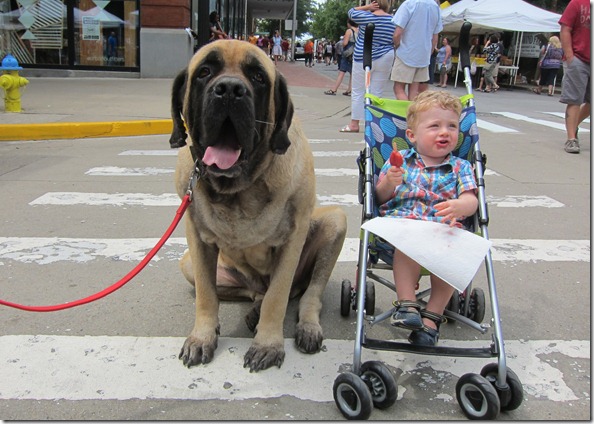 And yes, that's a REAL dog -  he weighs 250 pounds!  He looked like a walking cartoon.
We stumbled on another splash park and Henry dived in, shorts and all.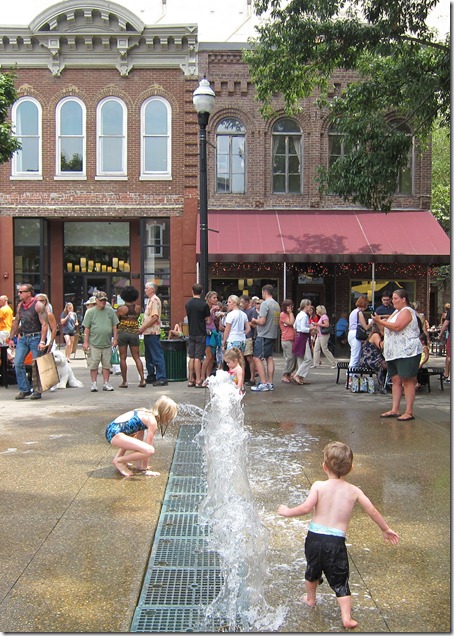 But the best find was this popsicle stand!  His popsicles were so good.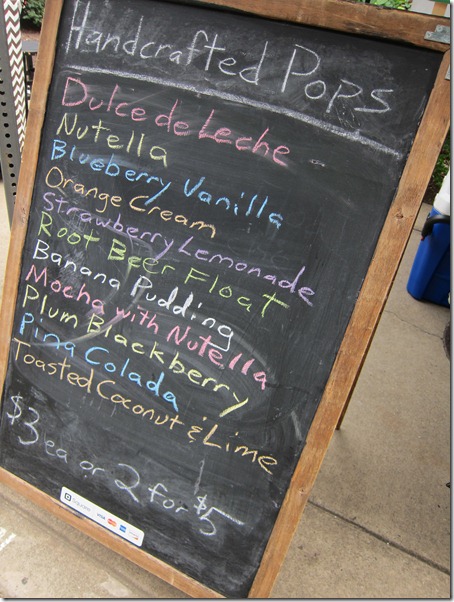 I had Dulce de Leche.  Henry ended up eating most of it because it was sooo good.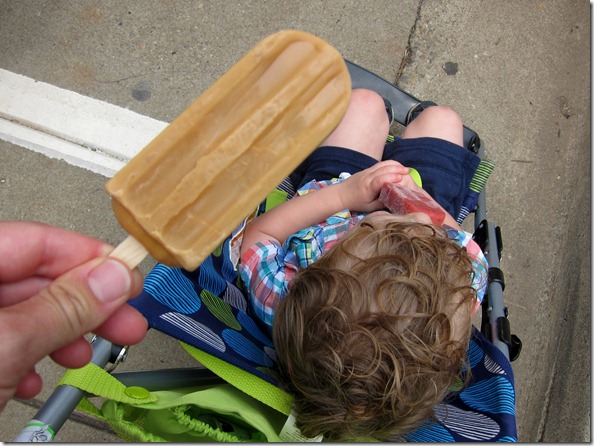 And I had a Nutella later at home – it was like a Fudgesicle times a million.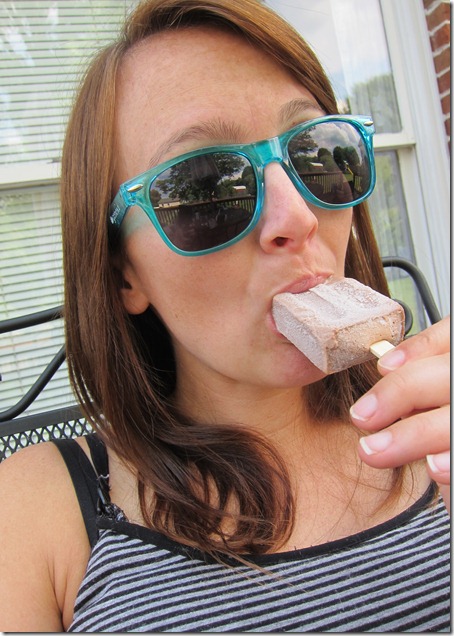 Saturday night, the Husband and I went out on a date.  It was gloooorious.  We went to a English pub and saw a movie (Guardians of the Galaxy, which was so funny and entertaining).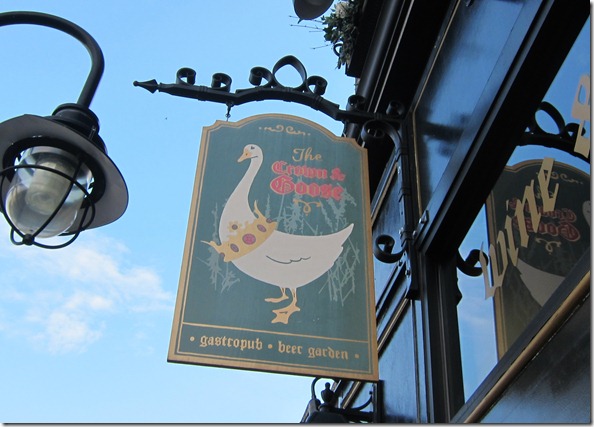 We spent most of our meal discussing what we'd name our English pub if we ever opened one… We decided on The Upside-Down Turtle (good name, right?).  Did you know that there are some classic, common pub names used over and over again in England (as in, hundreds of times)?  The most common one include:  The Red Lion, The Royal Oak, The White Hart, Rose and Crown, and King's Head.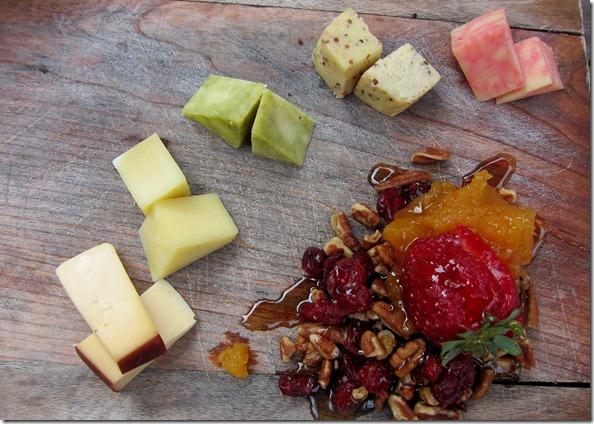 We rounded up the trip with yet another hike.  It was nice to stretch our legs before getting into the car, especially because we made several wrong turns on the way home and extended our drive by about an hour – ugh!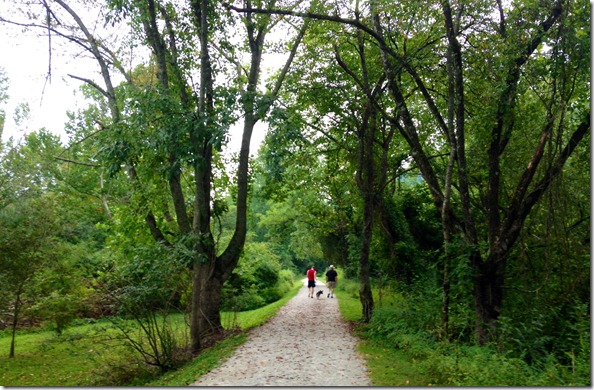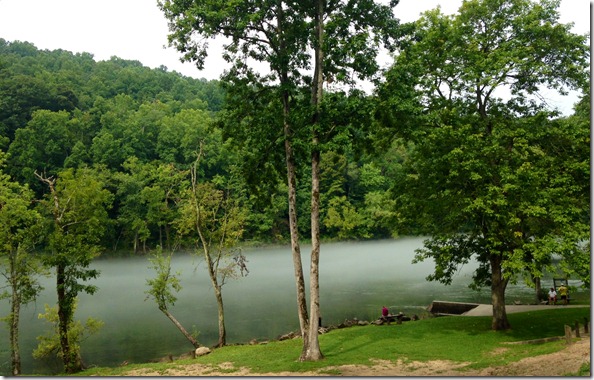 Now, predictably, my house is in shambles, there's a load of laundry to attend to, a pile of mail waiting to be opened, and Henry is going through "JoJo" withdrawals (he's obsessed with my mom – big time).  Vacation is sweet, but it's time to get back into the swing of things!