This post is sponsored by NatureBox.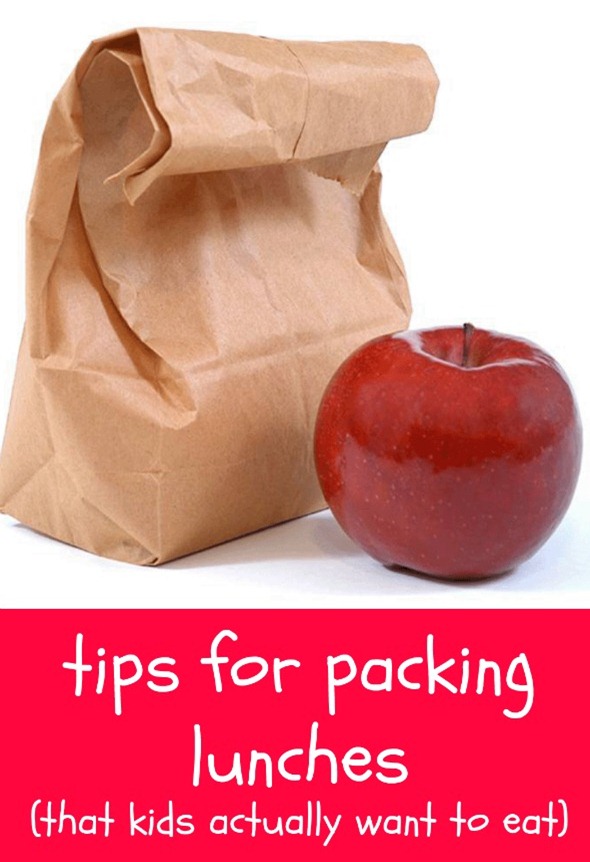 Henry starts "preschool" in two weeks!  Since I stay at home, this is Henry's first foray into regular outside childcare.  At first, I was super nervous about how he'd adjust, so I've been talking up the concept BIG TIME.  The things that have helped the most include driving by the school regularly and reading some school-themed books from the library.  Now, he's so excited that he asks me if he can go to school every single day – and he's learned the phrase, "Soon. Not tomorrow, but soon."  Hah!
I'm done worrying about his adjustment – he'll clearly be fine.  Now I've moved onto thinking about MY adjustment.  The carpool line may be the death of me!  And I better get used to packing Henry's lunch…
Henry is not the perfect toddler eater.  I'm not as strict with his diet as I thought I'd be… He regularly noshes on French fries.  He lives for cookies.  He eats far too many potato chips (but than again, so do I!).   But on the other hand, he'll scarf down steamed asparagus, inhale red curries, scoop up quinoa stir fries, and dip baked tofu in ketchup.  I recently realized that preschool is Henry's first "opportunity" to realize that his family's diet is not the Standard American Diet – and I'm kind of afraid of what that may mean!  Is my kid going to come home from preschool totally shunning broccoli and begging for whatever is the new version of Shark Bites?!
So my goal with Henry's healthy packed lunches is to make them delicious, satisfying, and interesting. I figure that he'll still be into his own food if it's cool and unique.  Right?!  Here's to hoping.
I polled a bunch of my mom friends to get their advice for fun packed lunches – I've included their advice below.  And at the end of this post, I have an AWESOME giveaway (and a discount code) to the totally fabulous healthy snack subscription service NatureBox.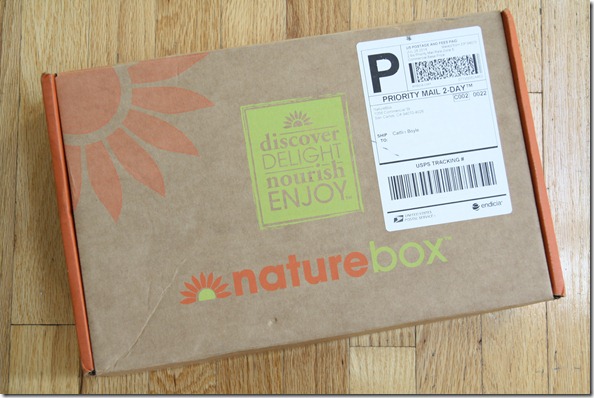 I loved NatureBox so much when I tested it out for the blog that I promptly bought myself a subscription, too – it's PERFECT for anyone who wants to add some variety to their packed lunches or daily snacks.
Alright – onto my momma friends' advice (and the giveaway!)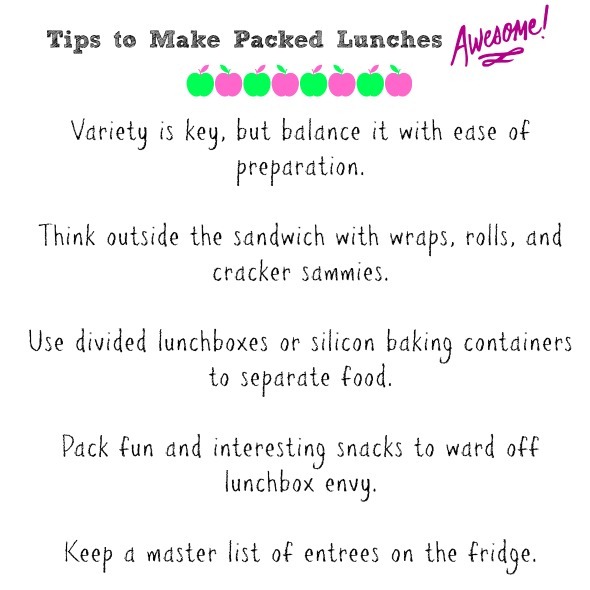 Emily:  "There are a million Pinterest boards for lunch ideas if you search 'bento boxes,' but they will inevitably leave you feeling terrible that YOU didn't make a fancy lunch like that for your child.  Hah!  Favorites in my house include tortillas spread with nut butter with a banana in the middle, rolled up and cut into slices; waffle and chicken sandwiches; cheese quesadillas; fruit pieces with cheese slices; and avocado, cream cheese, and jam sandwiches.
Lindsay:  "I love our Goodbyn Hero lunchbox.  We use it right now for backpack lunches or snacks-to-go."
Kate:  "Have you seen this blog post on Happy Money Saver?  It shows how you can make ahead a weesk's worth of cold lunches.  I really liked some of the ideas!"
Andrea: "My daughter loves a whole wheat tortilla with mashed sweet potato, refried black beans (you could do whole; she just picks those out!), cheddar cheese, and a sprinkle of cinnamon.  I pan fry it in a little of oil to melt the cheese – yum!"
A blog reader sent me a link to this post – 30 Days of Packed Lunches – No Repeats! Tons of good info!
Brandi:  "I use silicon baking cups to separate out foods that I pack into a regular plastic Ziploc Tupperware.  I have a reusable pouch that I fill up with applesauce from the jar (it's cheaper than buying the one-time pouches over and over again)."  Shealso keeps a master list of entrees on her fridge – her kids always get a fruit and a veggie, but this list keeps her from having to rack her brain for a delicious main dish.
Great ideas, right?!
And now – the NatureBox Giveaway!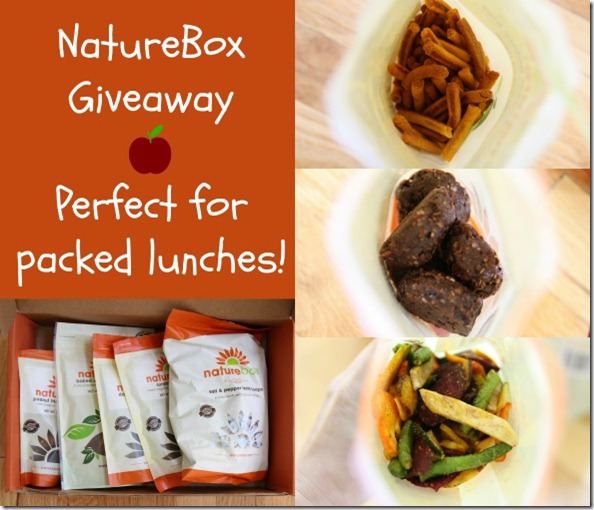 As mentioned, I tested out this service for the blog and almost immediately signed up for a membership – it's really awesome!  NatureBox is a subscription service, so each month, you receive 5 full-sized snack packages in the mail.  You can either choose your snacks (from over 100 possibilities) or get a "surprise box."  Rates vary based on how many months you sign up for, but if you do an entire year, it works out to $15.95 a box (or $3.19 a snack bag, which is pretty reasonable).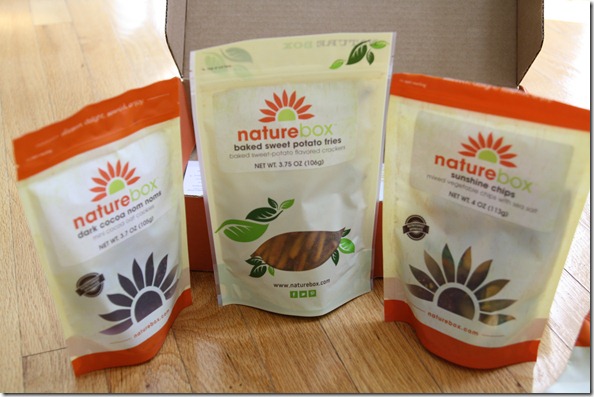 One thing that I thought was super cool about NatureBox was the fact that you can search for snacks based on dietary needs, such as gluten-free, no sugar added, vegan, soy free, milk free or non-GMO.  They offer everything from medjool dates to whole wheat strawberry figgy bars to dried Granny Smith apples.
For my test box, I tried Dark Cocoa Nom Noms, Baked Sweet Potato Fries, Peanut Butter Nom Noms, Salt and Pepper Lentil Loops, and Sunshine Chips.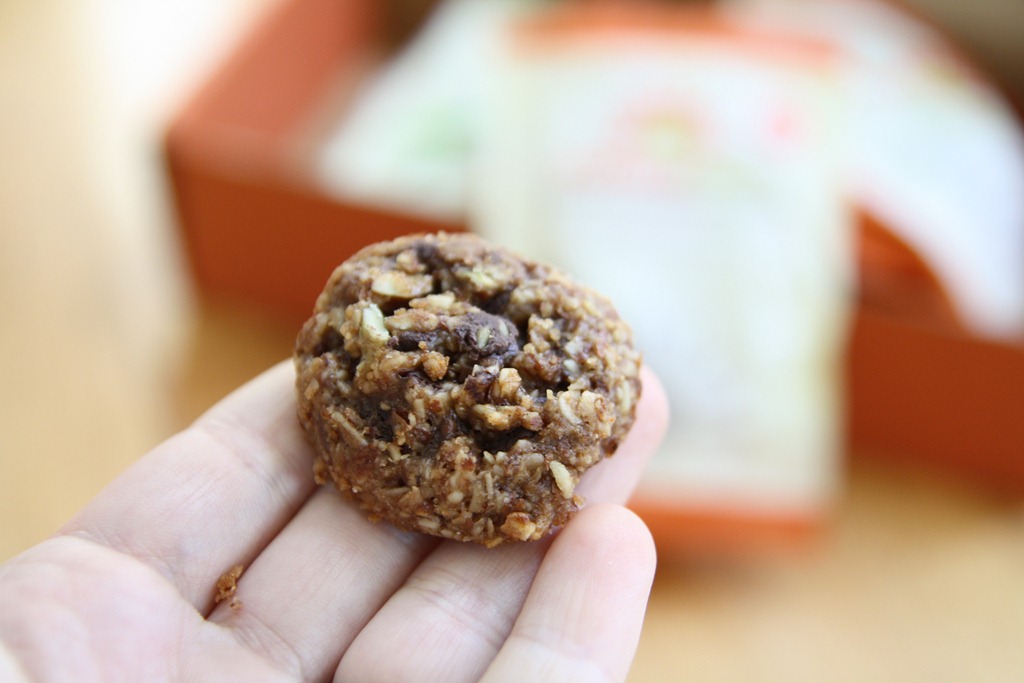 Henry LOVED the Nom Noms – I had to pry the bag away.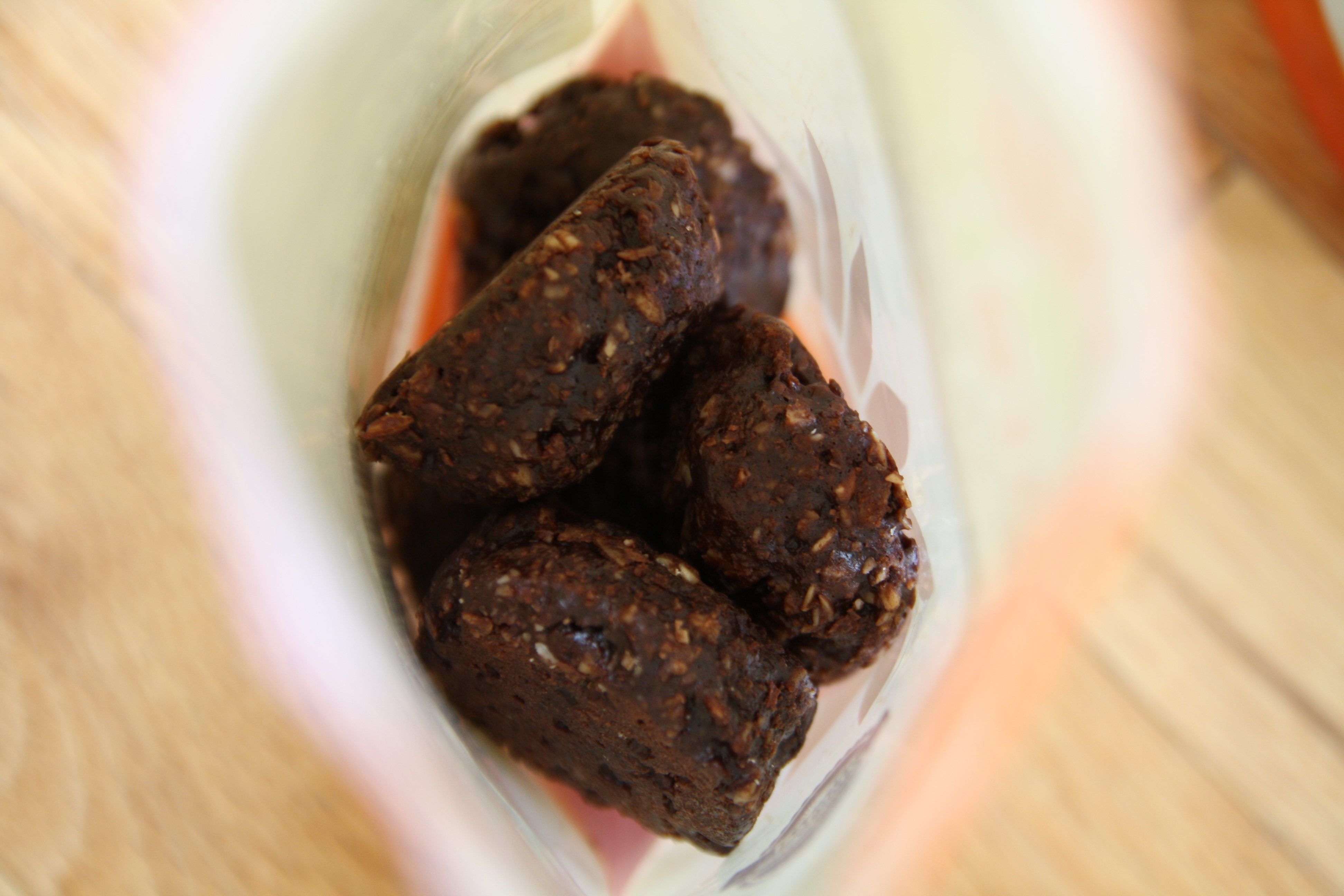 The lentil loops were addicting (I ate an entire bag in one sitting – whoops).  And the Sunshine Chips were super fun – they looked like real veggies because, well, they are.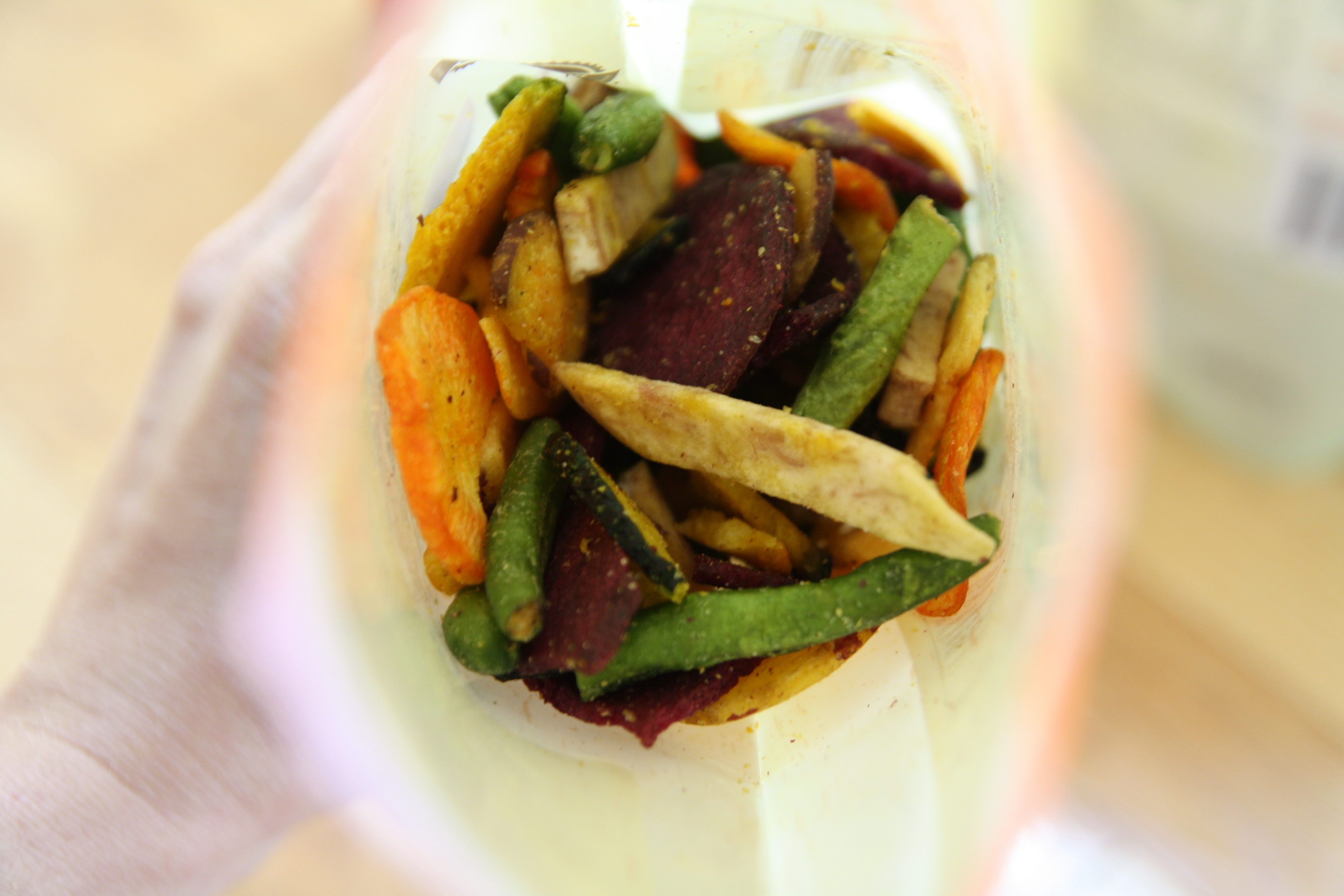 NatureBox product promises include:
No high fructose corn syrup.
No partially hydrogenated oils (trans fat).
No artificial colors.
No artificial sweeteners.
No artificial flavors.
I'm so happy I got to try out NatureBox because, like I said, I'm now a member, and I know it will make packing Henry's school snacks and lunches a lot easier.  I'm excited to give away two 6-month subscriptions to two lucky readers – I know you'll love it, too!
Check out NatureBox and pick out your favorite snack – let me know what snack you're dying to try via the entry widget below.  Per the usual, I'm closing the comments so there's no confusion on how to enter the giveaway.
And if you want to just go ahead and try NatureBox yourself, use the code HTP50 to get 50% off your first box. Note: New and US subscribers only. Not valid on gift subscriptions and may not be combined with any other offers.
Happy Back-To-School!