When people ask me how the pregnancy is going, I have started to tell them the truth:  That I'm exhausted and miserable.  I have never felt soul-crushing exhaustion like I have this pregnancy.  I thought it was bad in the first trimester – it feels two times as bad now!  I know that you're "suppose" to be all like, "Pregnancy is glorious! Yay! Aren't I GLOWING?!" but I'm not glowing.  I'm drooling because I'm falling asleep at the dinner table.
Here's what has helped me:  Coffee.  Exercise (energy begets energy, right?).  Thomas the Tank Engine.  And… well, that's about it.
Here's yesterday's completely sleep-deprived breakfast: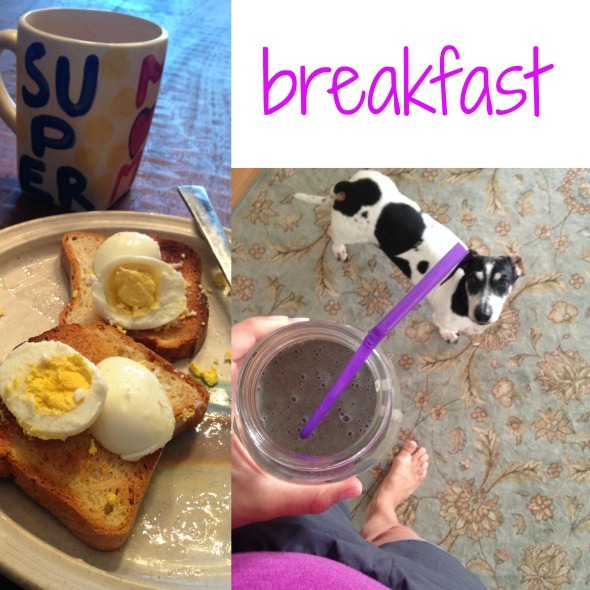 Eggs and toast and, a bit later, a big smoothie.
I hit the gym and did a 900 yard swim workout. I planned to do 1000 but couldn't finish it up.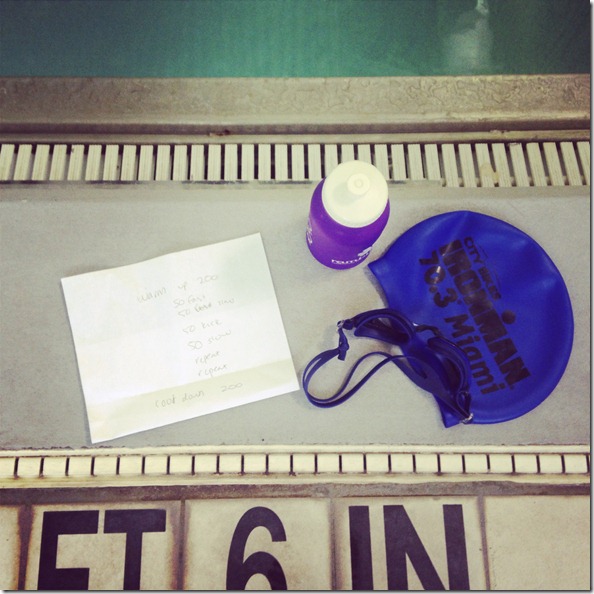 Here's the workout:
Warm-Up: 200 Yards
50 Fast, 50 Slow, 50 Kick, 50 Fast
Repeat 50's set two more times.
Cool-Down: 200 Yards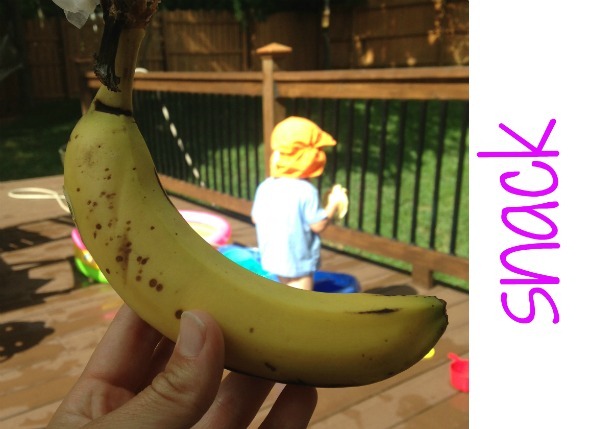 The Husband was working from home yesterday, and I got to take a GLORIOUS NAP.  When I woke up, I had this awesome salad waiting for me:
Afternoon snacks included some breaded baked tofu and almonds.  Henry didn't want to eat his cinnamon toasty with his dinner, so I "took one for the team" and finished it for him.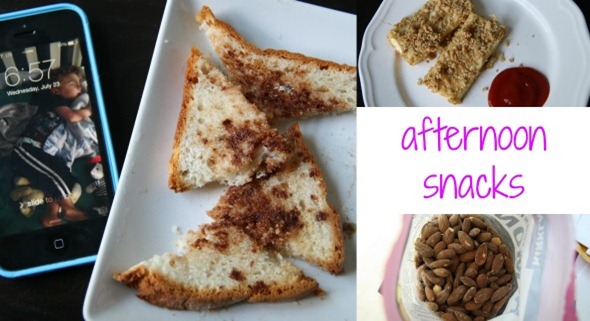 For dinner, I was super lucky – the Husband was back in the kitchen!  He made this meal.  The potatoes were the BEST.  Plus –> more tofu, parsnips with mustard, and greens.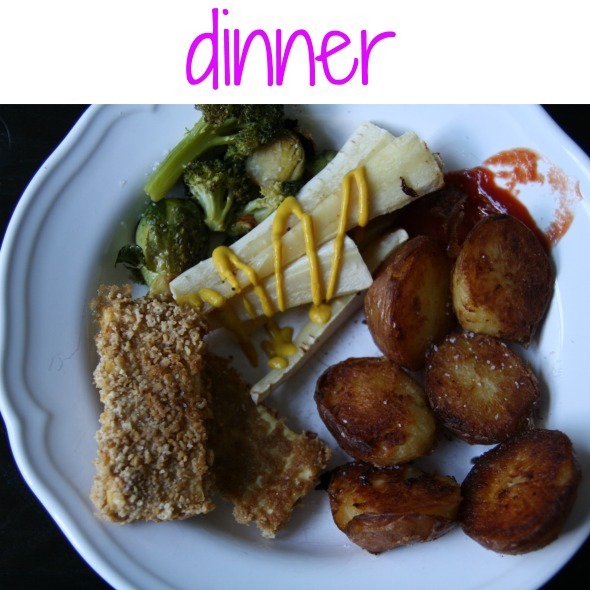 Raise your hand if you want to take a nap right now!