Plus – a few tips on renting a beach house with a toddler.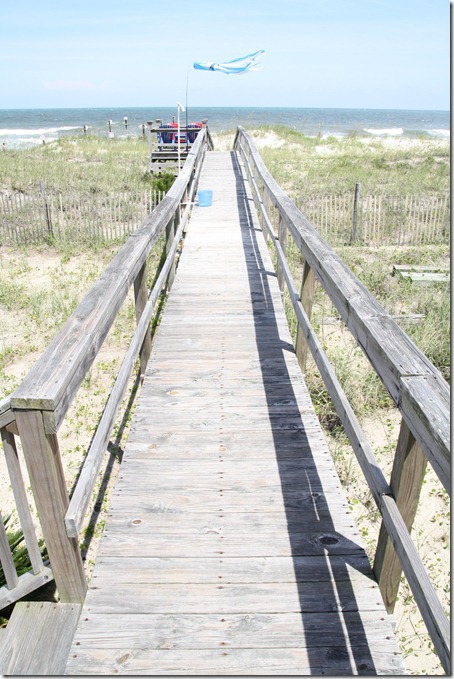 Back in February, Kath and I began talking about doing a family beach trip together.  I was so excited for July to roll around because I felt like this trip had been in the works FOREVER!  But it was worth the wait – this vacation was exactly what I needed.  Relaxing but loads of fun.  Our sons are just hitting that perfect beach age, and every morning, we'd spend two or three hours digging in the sand, splashing in the water, and collecting seashells.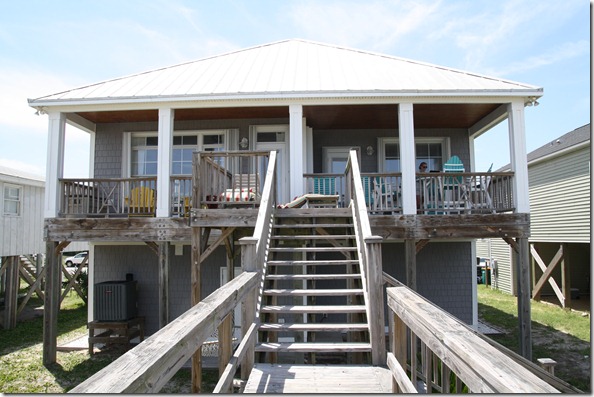 Henry had so much fun and was so worn out by the activities that I read only ONE pre-nap book all week – he was so pooped by the time I got him into pajamas that he just begged me to put him in bed so he could sleep!  Hah.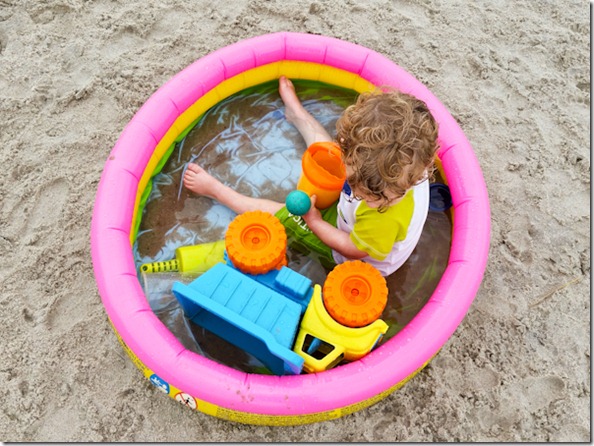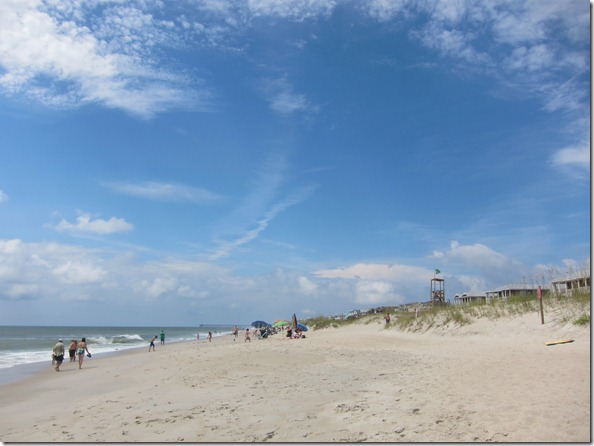 Speaking of naptimes, the trip was doubly nice because our two families are comfortable with each other's kids.  So the moms and the dads were more than willing to share kid meal cooking, bath time, and babysitting duties.  Every adult got their own time, both as individuals and as couples.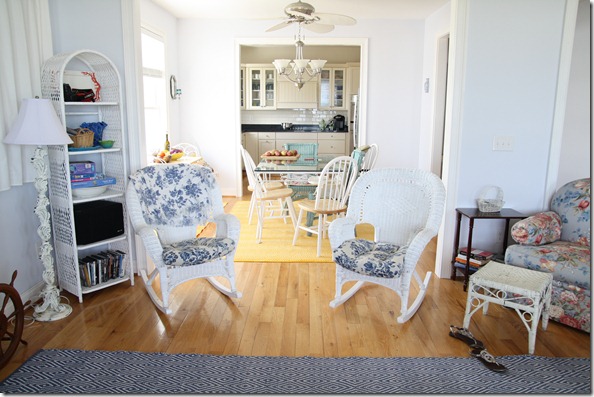 On the 'quiet time' note, I spent my adult time going on long beach walks, runs through a nearby neighborhood, and… napping.  I took a lot of naps.  It was glorious.
After a beach morning and afternoon naps, we would either take the kids back out to the beach for Round 2 or head out for some sightseeing.  Our big excursions were a trip to the aquarium, mini-golf, and the boardwalk.  The boardwalk was probably my favorite because of the rides.  Henry rode three rides and loved them all!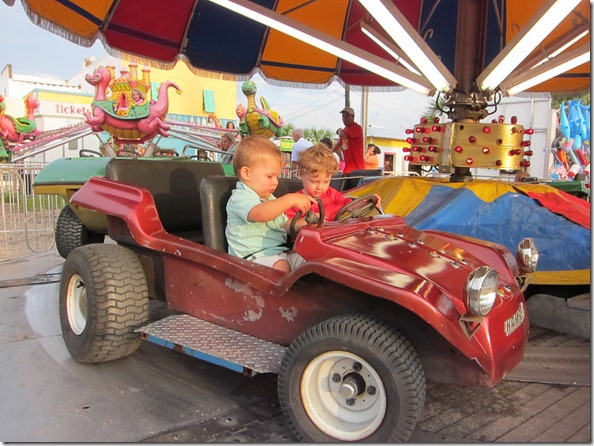 Oh, and Mazen and Henry got along really well.  Toddlers are just like adults… Some mesh and some don't.  But they meshed well.   And actually, Henry's enthusiasm for constantly having a friend around made me feel much, much better about the impending arrival of his little brother or sister.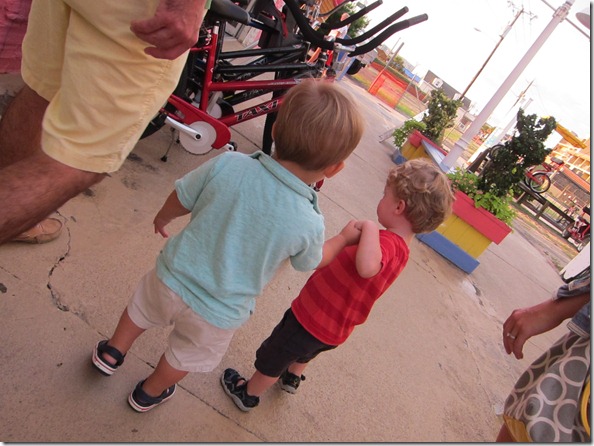 That leads me to…
Five Tips for Renting a Beach House with a Toddler
1) Bring a baby gate (or two).  I stayed at one house last summer that had baby gates, but this one didn't.  I threw a gate into our car at the very last minute, and I am SO GLAD that I did.  There was a serious death trap stairway in the house that desperately needed a gate.  We had to do some rigging with some hardback books, but it worked.  (You can also usually rent baby gates from nearby companies, if needed.)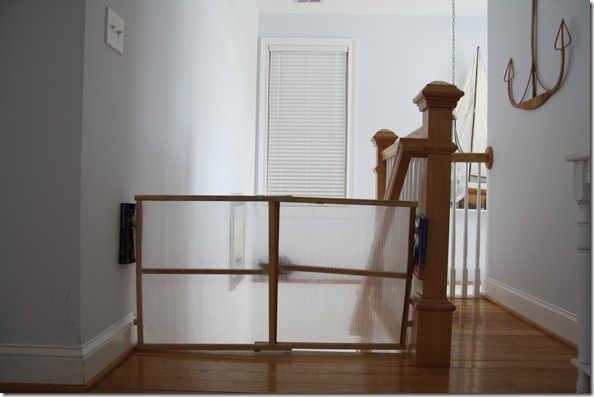 2) Pack your blackout curtains.  I am so, so glad that I brought Henry's blackout curtains.  From looking at photos of the house online, I knew the rooms were very bright and lovely, which is nice for aesthetics but not ideal for toddler sleep. 
3) If possible, rent a beach-front house.  Sure, you pay extra for it, but I thought it was worth it.  To get to the beach, we simply walked down a private deck.  There was one morning where Henry and I went back to the house 3 times in 45 minutes – I was so glad that I wasn't hauling him across a scary, busy roadway.  And if I forgot something, like a water bottle or snack, it wasn't a huge ordeal to run back and grab it.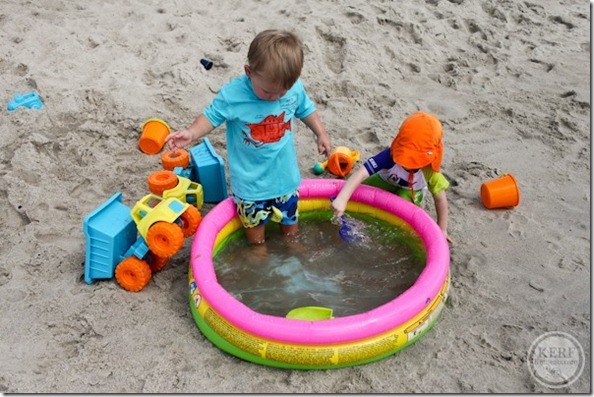 4) Pack a baby pool.  Another great last-minute addition to the car was Henry's blow-up baby pool.  We set the pool up in front of our tent every morning and filled it with water using a big painter's bucket.  Mazen and Henry played in the ocean, too, but that requires seriously focused adult supervision and is – quite honestly – really, really exhausting (Henry thought it was super fun to dive headfirst into the waves – terrifying).  The pool let the boys cool off and have water fun without scaring the beejesus out of the adults every two seconds.  Plus, some littler/more shy toddlers aren't going to want to get near the ocean at all.
5) Bring two of every toy.  And last, but not least, my #1 tip if you vacation with another toddler – buy two of every beach toy.  Kath and I learned this the hard way when Mazen came to visit for Henry's birthday.  They truly FOUGHT over toys.  Sharing is hard at this age (but getting better!).  We knew that the brawls would be doubled at the beach, so on the first day, Kath and I hit up a dollar store and bought a bunch of duplicate buckets, trucks, and shovels.  Two of everything for about $15 – and totally worth every single penny.  We had almost no toy fights all week!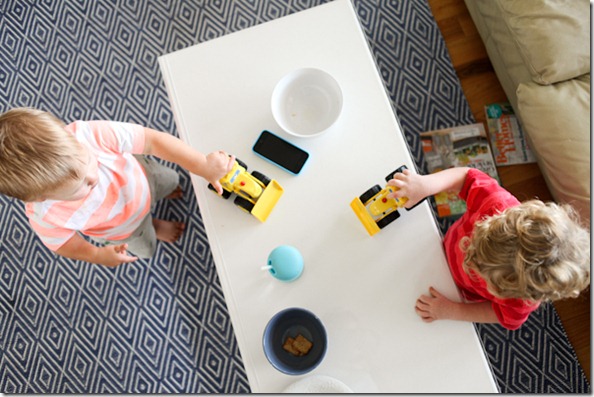 So – that was our trip.  Like I said, absolutely perfect.  We can't wait to do it again next year!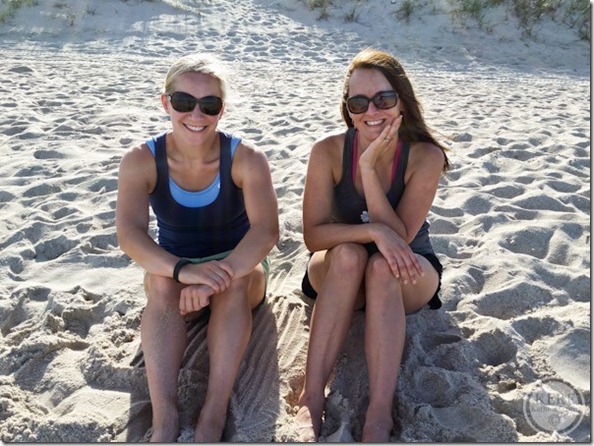 Kath wrote some recaps of our trip, too – here's her posts: Beach Week, Beach Week by Phone, and Beach Week Continued.  She has some much prettier photos of the house – mine really don't do the space justice!  She also provided some of the nicer pictures for this post.  <3
Did you/do you have a fun vacation planned for this summer? Where are you going?