We're back from our vacation!  Thank you for bearing with me while I published 'flashback posts' last week.  Since I started this blog in 2008, I have never taken a true long vacation sans blogging (I even blogged on my honeymoon!).  But this past week, I didn't crack my laptop once.  Not a single time.  It was really nice to check out and focus on my family – but I did miss this space and you guys!  So I'm glad to be back.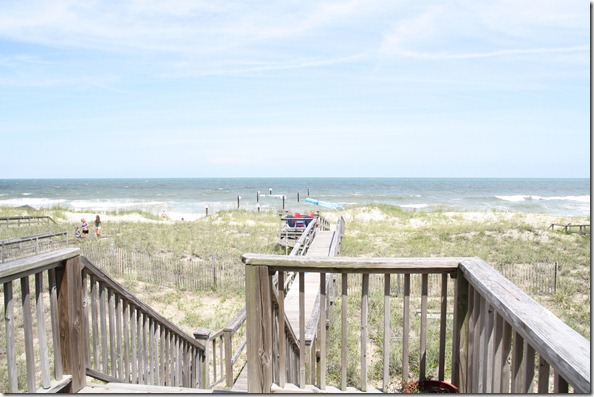 We stayed at a beach house in the Wilmington, North Carolina area with our friends Kath, Matt, and Mazen.  The six of us (well, seven if you count my bump) had a really amazing time.  Henry really enjoyed having a toddler friend to play with, and our days were a nice balance of family fun and grown-up relaxation.  I'll write a recap and post it later on Monday.  <3
Oh – one crazy thing.  My bump EXPLODED this week.  I noticeably increased in size from one Saturday to the next.  Everyone in the house had commented on it by the end of the week!  I guess Little One did some serious growing at the beach.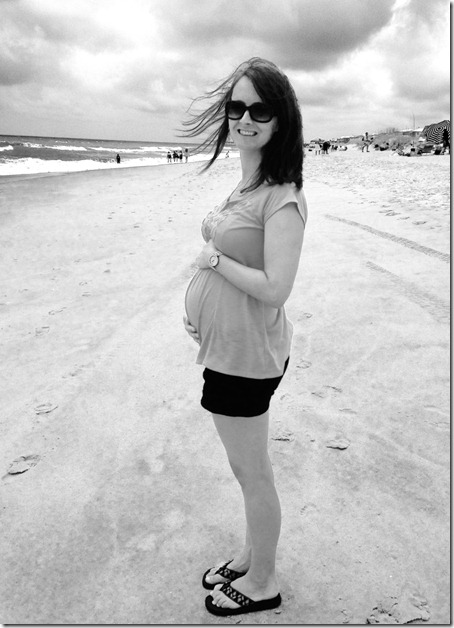 And in other exciting baby news, we finalized our name selections.  We're actually going into this birth with a firm boy's name idea (last time, we were torn between Henry and Jack or Oliver, none of which we're using again), and we're using the same girl's name as last time.  It feels more real now – can't believe I'm 21 weeks!  Over halfway there.
So – how's your Sunday going?  We got back from our trip yesterday, which was nice because we have all day to relax and pull ourselves back together.  We stocked the fridge with healthy food and did our chores.  We decided to swap chores – I did Kristien's job (mowing the lawn) and he did mine (laundry).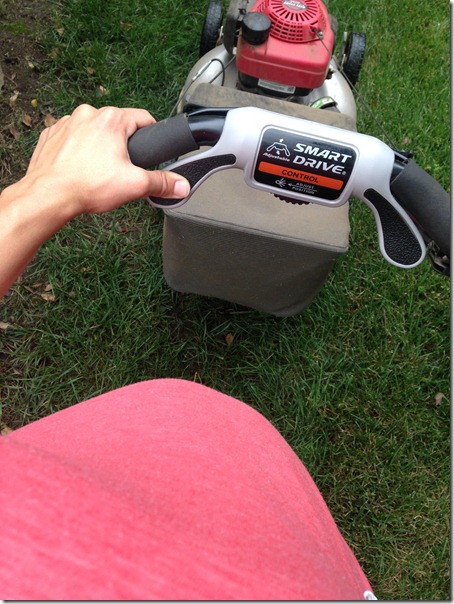 Mowing our hills is no joke.  That plus a long walk with a series of lunges was the perfect lower-body workout.  I'm pooped!
And here's my healthy lunch: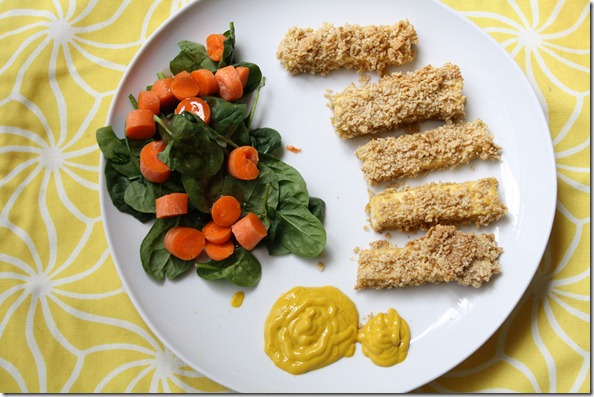 I made Breaded Baked Tofu – it's gluten-free, thanks to the Rice Chex.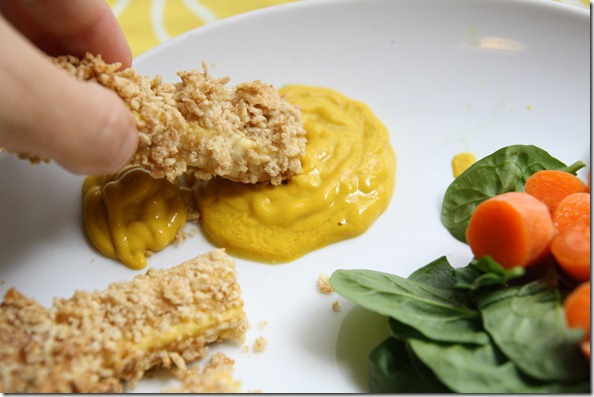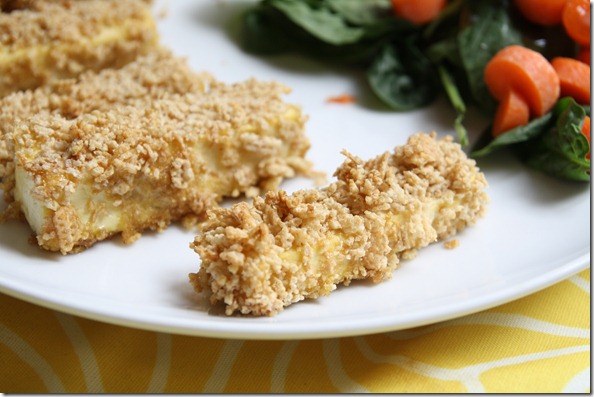 Have an awesome Sunday!