I've decided to bring back "What I Ate" type posts.  Food is a fun way to share a peek into my life.  And I really miss photographing and sharing my daily eats (I did it almost every day for over three years!).  Plus, a few weeks ago, I started snapping photos of my eats with my iPhone to help me stay on track with healthier eating habits. Why not bust out the nice camera every night and then?
I am a perfect eater? Heck no.  But as I did in years past, I'm consistently trying to strike that healthy balance between eating real food, juggling a hectic schedule, and having fun along the way (these three things are not mutually exclusive!).  I love reading other people's What I Ate posts because I get lots of good meal and snack ideas – I hope you find some inspiration, too.  Okay – here we go!
Hotel buffet:  Eggs, potatoes, fruit, coffee.  Exactly what I would've had at home.  Hah!
While waiting for my flight to board, I ate an entire bag of Rice Pop Clusters from CVS (a sample from the BlogHer conference) and a banana.  This is when I started to realize that I had planned my lunch extremely poorly.  There was NO decent food options in my part of the Miami airport, and I didn't have time to go searching.
We sat on the runway for an extra hour and a half before taking off – UGH!  By the time we were in the air, I was pretty hungry.  The only on-board snack that I could buy that didn't involve gluten or chocolate (normally, would've gone for the chocolate, but I felt chocolated-out after my weekend activities).  A squeezy back of hummus actually did the trick and held me over (I was surprised!).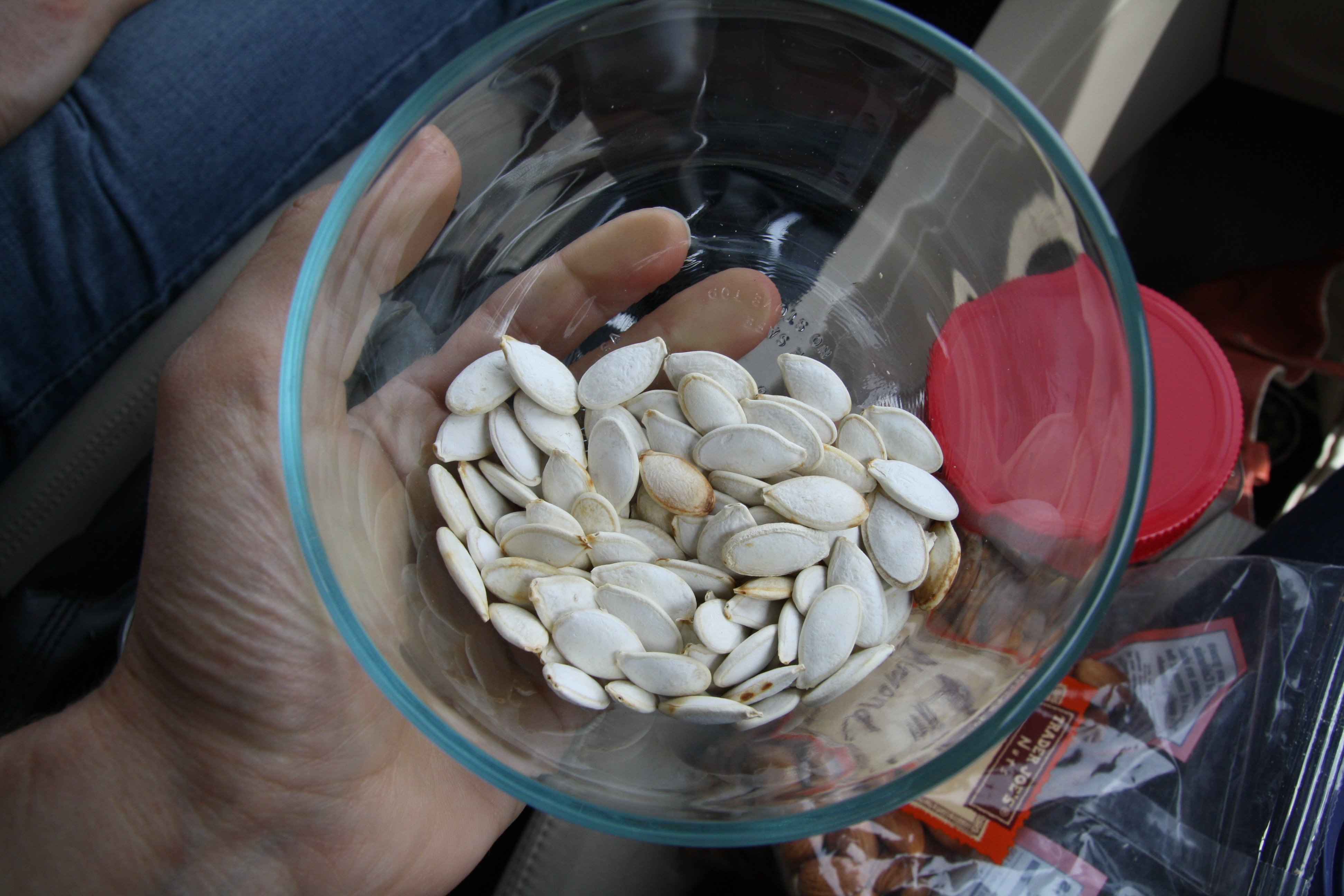 "Please bring me a snack!" I texted the Husband.  He came to the airport bearing pumpkin seeds, which are my current favorite snack.
A stir-fry of frozen spinach, brown rice, and black beans.  This is my go-to meal lately.
Roasted veggies, lentils, and a rice noodle soup.  It was pretty tasty.

Did I say I was over chocolate?  I lied.  I had a sweet tooth after dinner and ate some Chocolate Chex with almond milk… Yum.
What did you eat for breakfast?