Hola from Miami!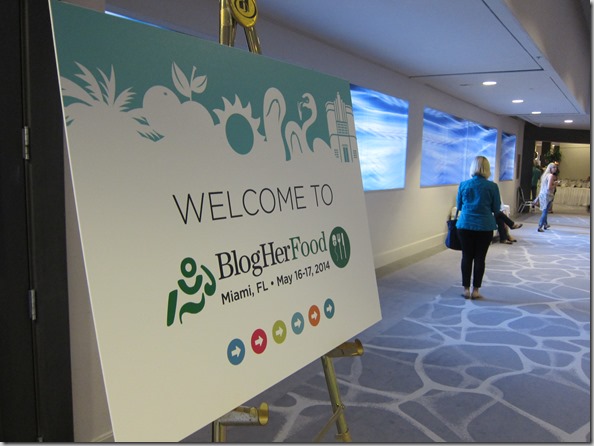 I'm in town for BlogHer Food, a massive food blogging conference – and I'm having so much fun!  I'm also feeling extremely inspired and energized by all the amazing stories and tips from the bloggers that I'm meeting. 
We're staying in a big hotel in Biscayne Bay.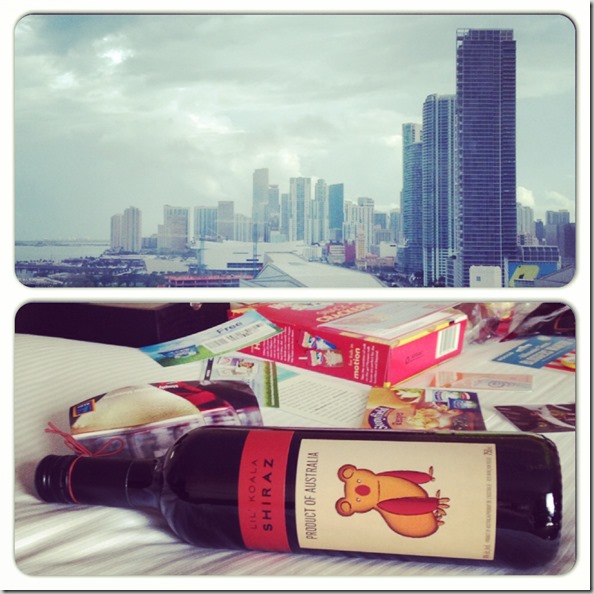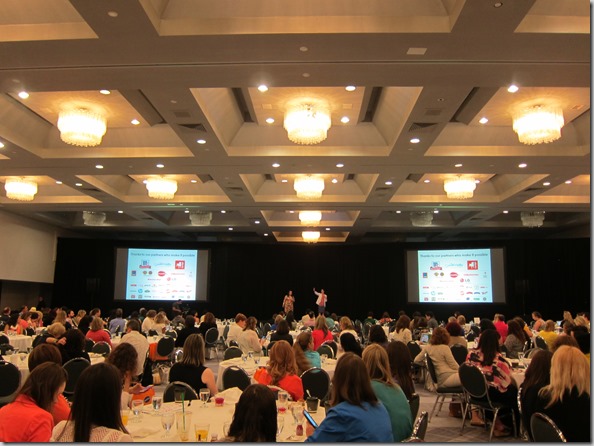 BlogHer Food revolves around core break-out sessions and keynote speeches, as well as (you guessed it) a LOT of eating.  I feel like I'm going to be full for the next week.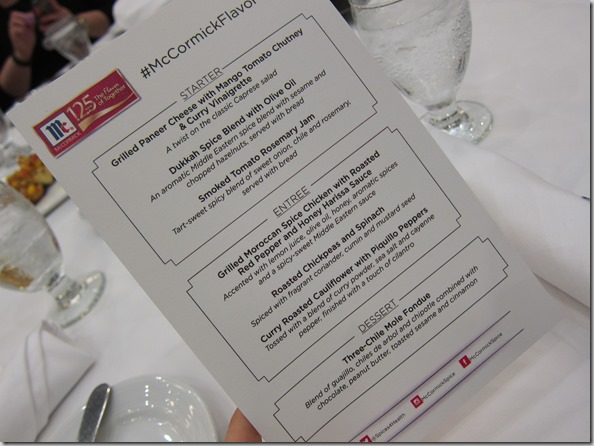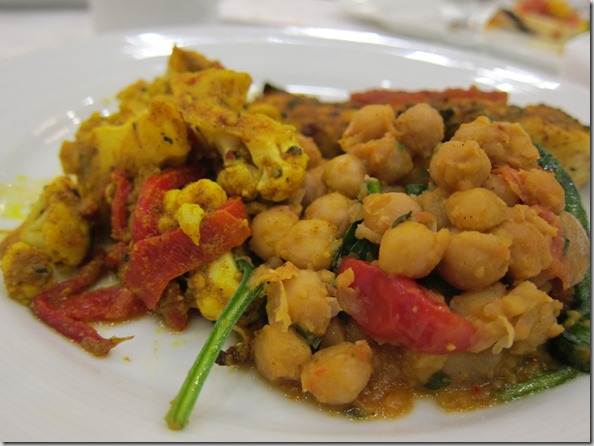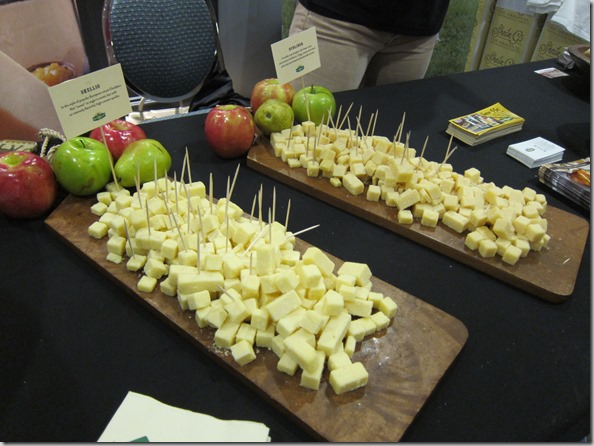 One of the sponsors had a table where you could whip up your own salad dressing – that was fun!  Mine included olive oil, honey, balsamic vinaigrette, and spices.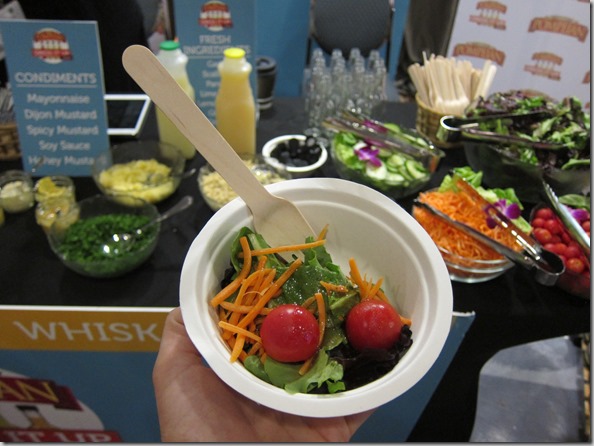 I'm excited to do a full recap of the ALDI sensory tasting workshop because it was SO interesting.  Also, I got to eat a lot of cheese and chocolate.  Is this the best conference ever or what?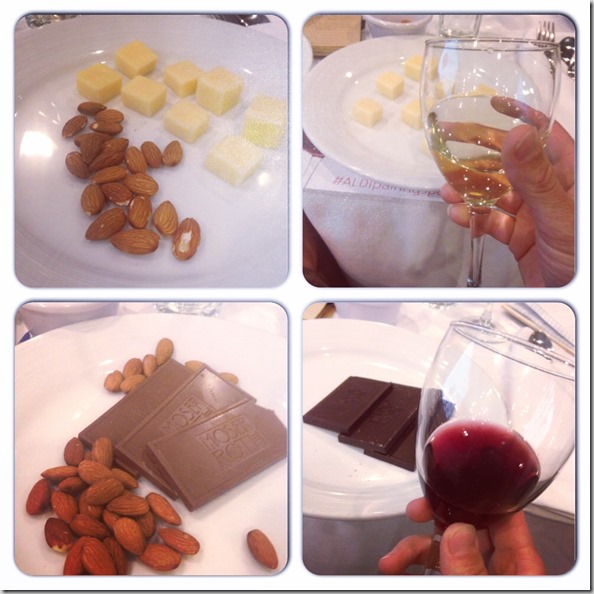 I attended a panel this morning on Food Ethics, which was really well done.  The panel members put together this awesome resource guide that is helpful for anyone wanting to enact social change using social media.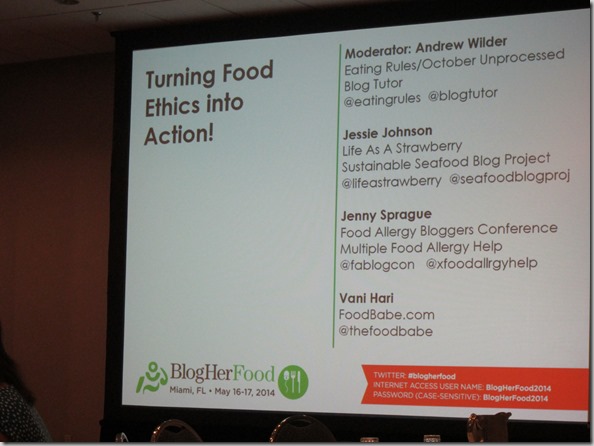 The panel moderator, Andrew from Eating Rules, hosts a challenge called October Unprocessed where he encourages followers to eat only real food for an entire month.  Pretty interesting, right?  This would be a really fun way to kick start a healthy eating lifestyle shift, save money, and motivate yourself to do more cooking.  Andrew says he's going to post a page about 2014's challenge soon, but there are lots of good links on the 2013 challenge page if you want to get started right away.  
So… the conference hasn't been all work (AKA eating) and learning!  There's been time for play, too, which I've really enjoyed.  Some of my other blog friends are in town for another event.  It was awesome to see Kath, Monica, and Anne!  I think someone kidnapped and replaced me with a woman much cooler and energetic because I stayed out with them until midnight.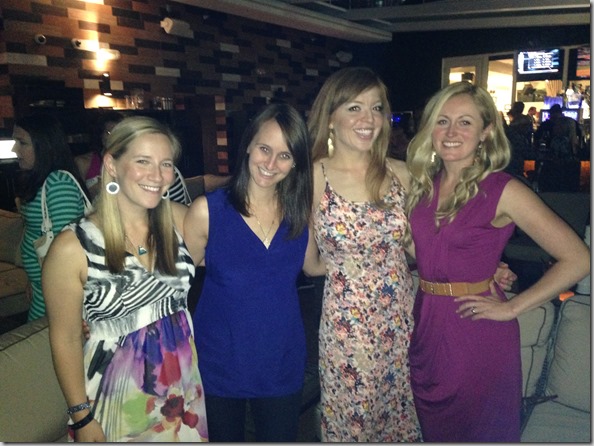 I also ran into Savvy Julie, who is organizing this year's Healthy Living Summit.  I haven't seen Julie in YEARS so this was truly special.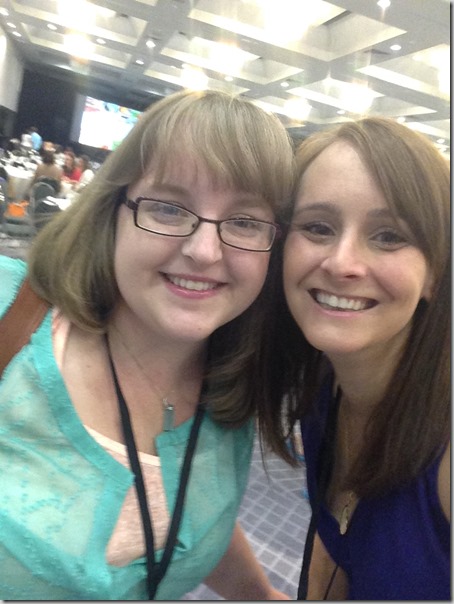 And last, but not least, I've been fitting in some fitness, which I'm proud of myself for.  Really trying to stay committed!  Our days are jam-packed so I'm pleased that I'm making time to sweat.  I did a 2.0 mile walk on Thursday and ran/walked another 2.5 miles yesterday.  I actually did a portion of the Half Ironman route, which gave me traumatic race flashbacks… Hah.  Just kidding.  Kind of.  It was pretty humbling to return to the 'scene of the crime' and pump out a 30 minute jog – October's race seems like a lifetime and a different body ago!  At least I have the race shirt to prove I did it! 🙂
Okay – on that note – I'm going to squeeze in a LONG RUN before the rest of the conference's events!  Wish me luck – it looks extremely sunny out there.
Hope your weekend is fabulous, too!