While Memorial Day is the unofficial kick-off for summer (YAYYY!), I'm also taking a moment to pause and remember what this holiday is really about.  <3  We've spent a lot of time outside in the sunshine, with lots of delicious food and lots of relaxed fun.  I'm thankful for every moment that we get to enjoy!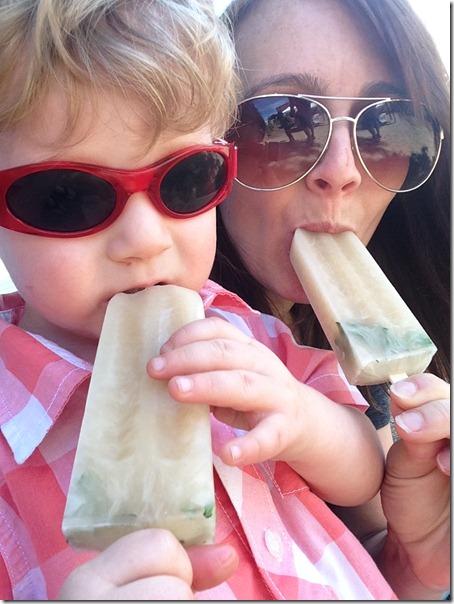 We started off with a trip to a new-to-us Farmer's Market.  It's much closer to our house and had a decent spread of vendors.  Next week, we've got to get there earlier – most of the really good stuff was gone by the time we arrived!  Luckily, the popsicle cart was still bumpin'.  We had lemon basil – so refreshing.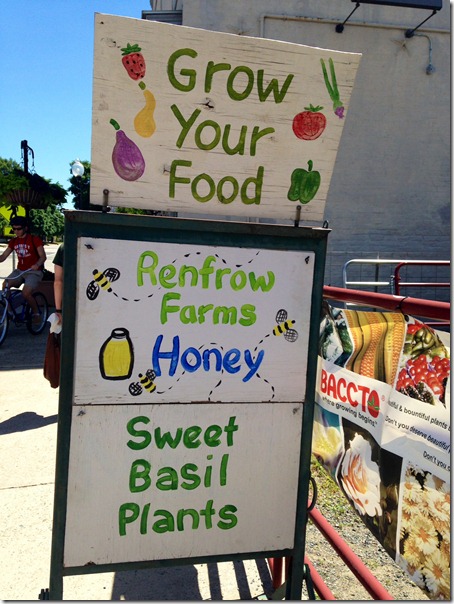 We also checked out this cute little general store and picked up some baby plants for our veggie bush in the backyard – we're adding in some peppers and tomatoes.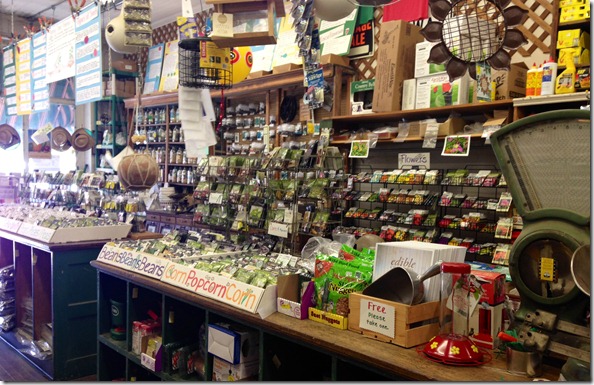 Henry and I spent some time checking out the chickens.  I've been researching getting some backyard chickens.  Getting new pets (even if they lay eggs, they'd be our pets!) is always a huge commitment so I'm taking my time and trying to learn as much as possible before making a decision…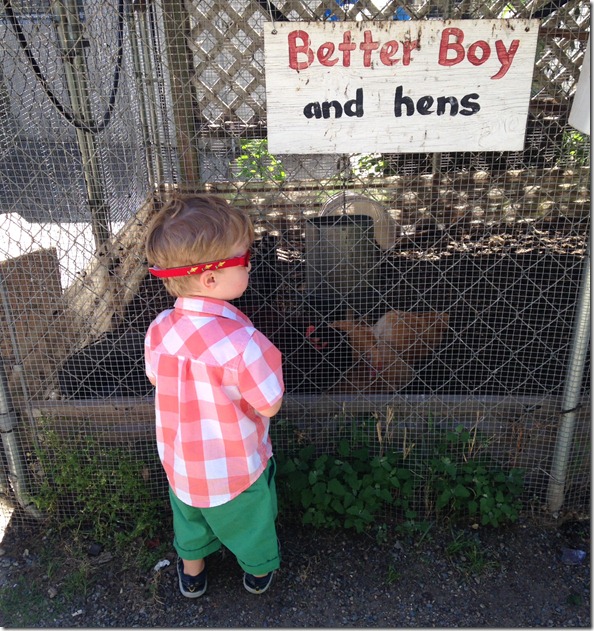 There was a rooster in the same run who would cockadoodle-doo back at Henry when he did it – too funny.
We also spent a fair bit of time at the community pool.  YES.  THE COMMUNITY POOL IS OPEN.  I have been counting down the days to this moment for MONTHS.  We spend a lot of time here during the summer, and I'm so excited to have my favorite lounging spot back <— yes, I can actually lounge and relax because the splash playground is enclosed and perfectly safe.  Love it.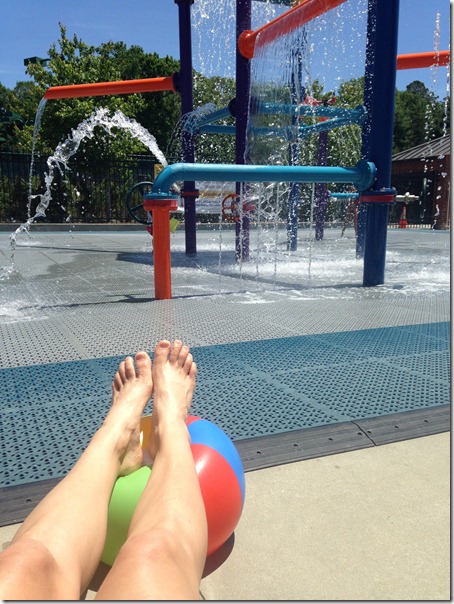 Hmm – what else did we do?  Oh, the Husband and I spent one of Henry's naps laying in our hammock, listening to tropical island music and sipping fruity beverages.  That was pretty sweet.  It was ALMOST like we were on a real holiday.  And DadHTP also served as babysitter for us on Saturday night so we could go out to dinner with our friends. 
Wish I had some fabulous recipes to share, but most of our eats were leftovers and bits-and-bobs of things from the fridge.   Good, but not share-worthy… Oh wait – I almost forgot.  I had a waffle, peanut butter, and banana sandwich for lunch today, which was pretty damn amazing.  Waaaay better than a sandwich with plain old bread.
The Winner Is…
The winners from last week's giveaways are:
Timex Watch –>  Eva
Headbands of Hope –> Sarah
Headbands of Hope –> Laura
They've been e-mailed.  Thanks for everyone who entered!  <3