It's triathlon season! Â Yay! Â Do you have any races planned? Â Any first-time triathletes out there? Â I absolutely LOVE triathlons because the sport has shown me how far I can go… if I just 'tri' (hardy har har – had to do it).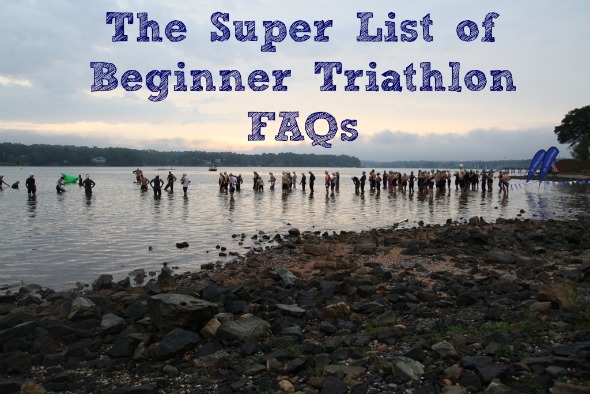 During my first triathlon, I had a hardcore freakout in the lake and ended up bailing on the swim a few hundred meters in – so embarassing and so disappointing. While I could've just chalked up the experience as a "hey, guess I'm NOT a triathlete," I really wanted to overcome my fears. A dozen or so tris later (including a Half Ironman!), triathlons have become a huge part of my personal identify. Â Sure, I'm not winning races… but I'm out there, facing my open water fears, pushing my cycling legs to the limit, and running until I want to crawl across the finish line. Â It's a good feeling. Â It's definitely ADDICTING.
So, without further ado, here's a recap of a post series that I wrote called, "So You Wanna Do a Triathlon." Because I truly believe that almost anyone can do a triathlon – hey, if I can, YOU CAN!
So You Wanna Do a Triathlon: Swimming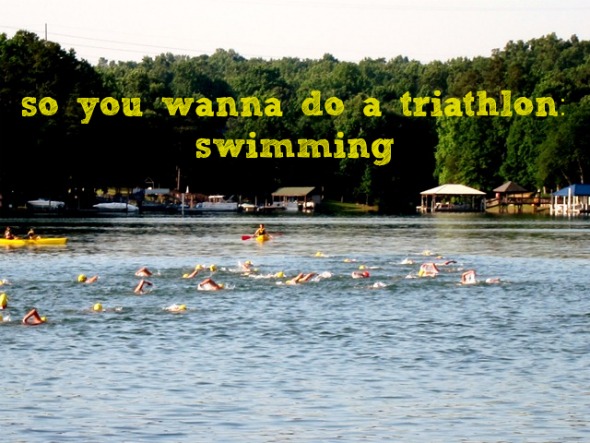 So You Wanna Do a Triathlon: Pool or Lake Swim?