Another StitchFix box has arrived.  Wahoo.  I love opening the box and seeing all the nice clothes… even if I don't end up keeping it all!
If you want to read my review on this personalized shopping service, check out the bottom of this post: I Hate Legos & I Love StitchFix.  The post includes all the details about styling, ordering, cost, etc.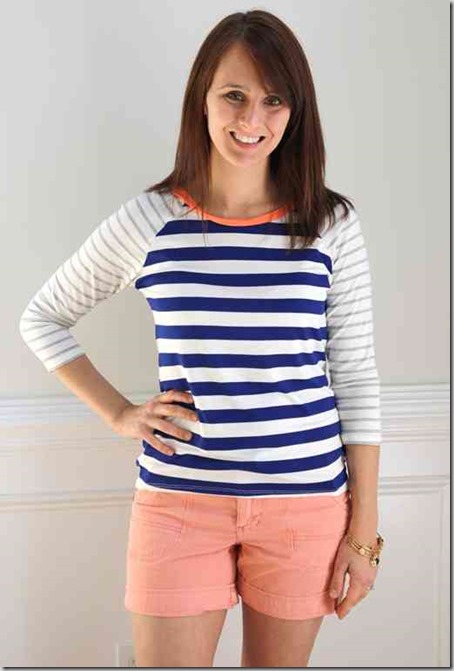 This time around, I received a shirt, a tank top, a cardigan, a three-quarter length tee, and a pretty animal print scarf.  As usual, I liked all the pieces and everything fit me well, but I only decided to keep the scarf.  It was the only piece that I felt like I *had* to keep… plus, I wanted to save my referral credits for an awesome giveaway!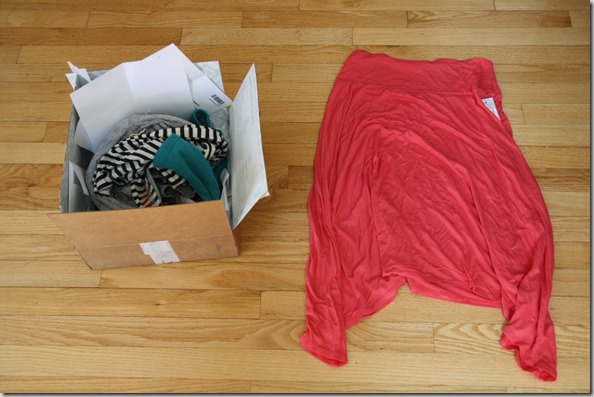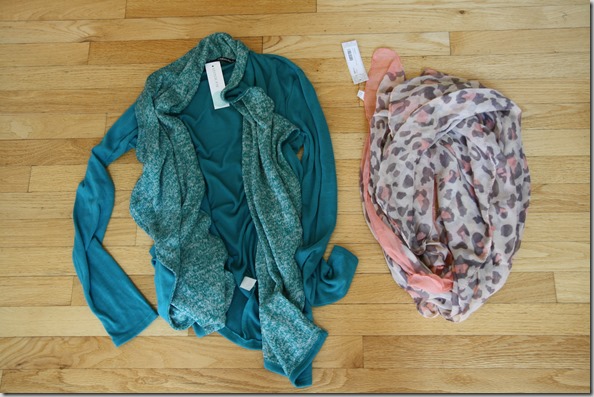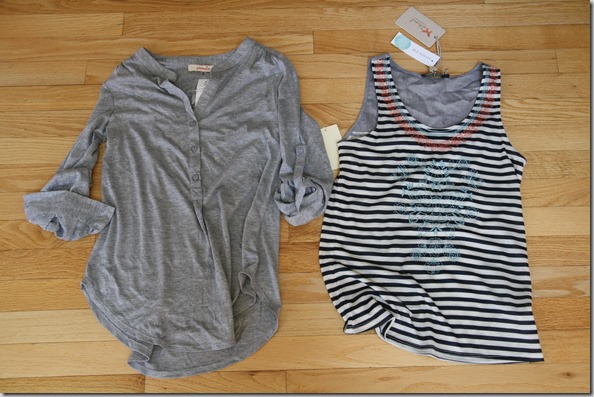 So – about that giveaway!
Want to try StitchFix, too?  Of course you do – it's an awesome service!  I'm giving away FOUR $75 credits to the service, which I think will be fun because it will let four of you try it out AND buy one piece from your Fix – for free!
Use the widget below to enter (I'll be closing comments on this post to minimize confusion).