Plus – a good book and a great movie!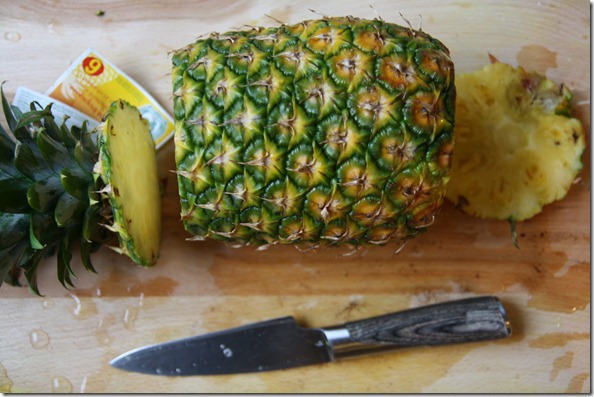 Step 1:  Wash the pineapple so you don't transfer dirt and germs from the outside to the inside.
Step 2: Cut off both ends.
Step 3: Stand the pineapple up on the bottom and slice down along the sides to remove the skin.
Step 4:Â  Keeping the pineapple standing up, slice down the length of the pineapple again, but this time, do it along the edge of the core.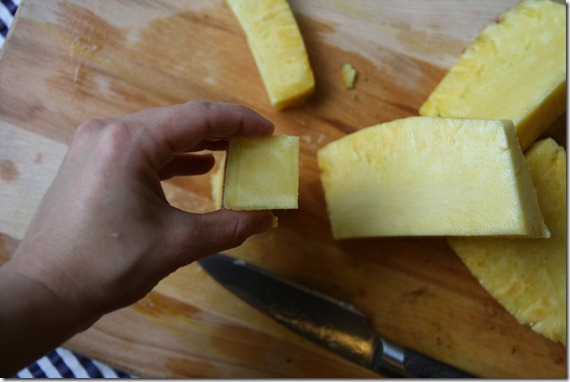 Step 5: Chop up the remaining pieces.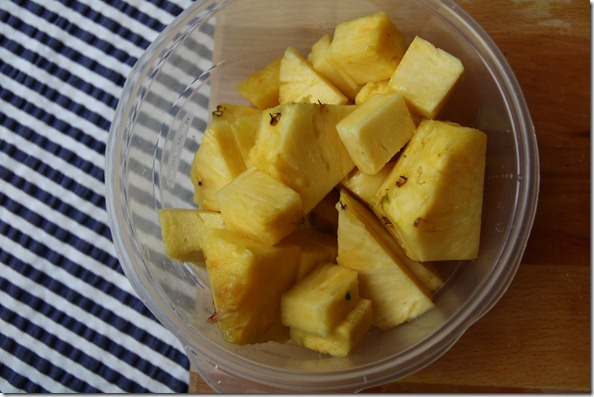 Super easy, right?  I used to feel very intimidated by pineapples… I always bought the prepackaged ones, which cost at least twice as much per bite!  But cutting them up is really no big deal.
Oh, if you want to create rings, after Step 3, you'd do slices and then cut out the core one by one.  Unless you have a pineapple corer, I guess!  (Or is there an easier way to do this? Anyone know?)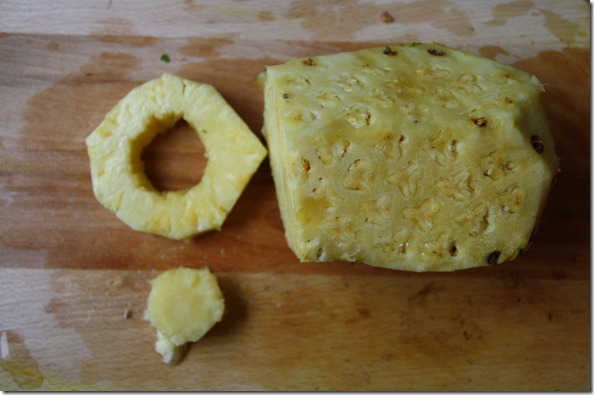 I used one of my pineapple rings to create Upside Down Pineapple Cake Oatmeal.  SO GOOD. It's a classic in this house!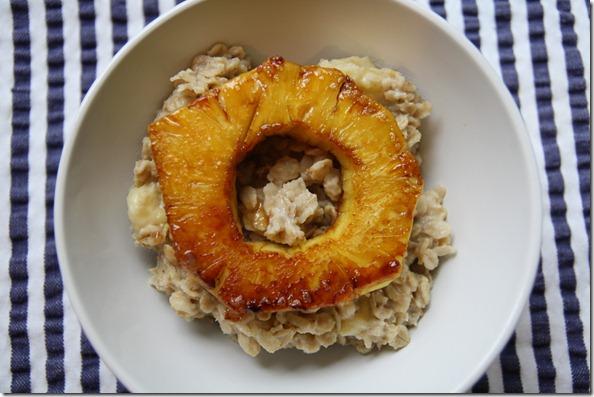 Basically, it's banana oatmeal with a caramelized pineapple on top.
2/3 cup oats
1/3 cup water
1/2 cup almond milk
Dash of vanilla extract
Sliced banana
On top: A pineapple ring caramelized in coconut oil and brown sugar (on the stovetop, super easy)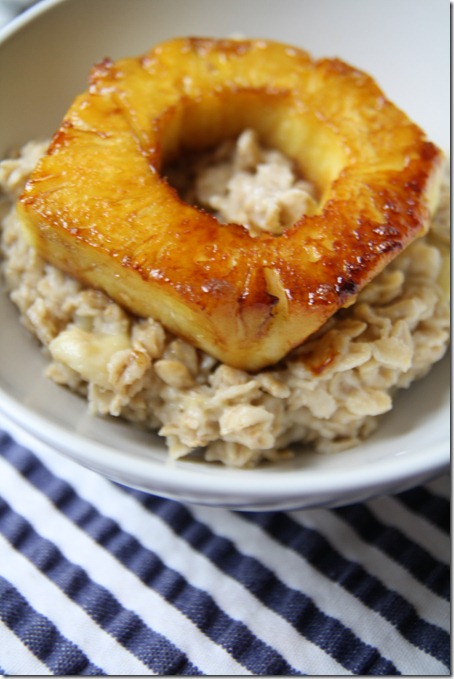 Alright… so about that great book and movie.
I recently read Dark Places by Gillian Flynn and it was such an interesting and exciting read.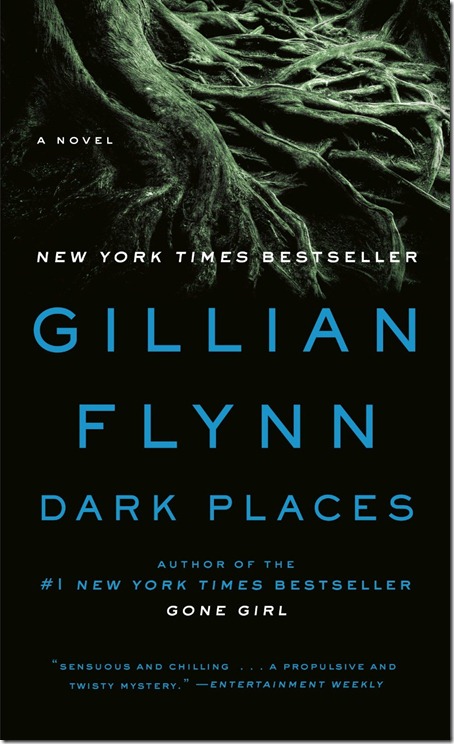 Plot from Amazon:  Libby Day was seven when her mother and two sisters were murdered in "The Satan Sacrifice" of Kinnakee, Kansas." She survived—and famously testified that her fifteen-year-old brother, Ben, was the killer. Twenty-five years later, the Kill Club—a secret secret society obsessed with notorious crimes—locates Libby and pumps her for details. They hope to discover proof that may free Ben. Libby hopes to turn a profit off her tragic history: She'll reconnect with the players from that night and report her findings to the club—for a fee. As Libby's search takes her from shabby Missouri strip clubs to abandoned Oklahoma tourist towns, the unimaginable truth emerges, and Libby finds herself right back where she started—on the run from a killer.

On a lighter note, we watched The Way Way Back last night, and it was a HYSTERICAL (yet really touching) movie.
Have you read or watched anything good lately?