This post was sponsored by Aldi.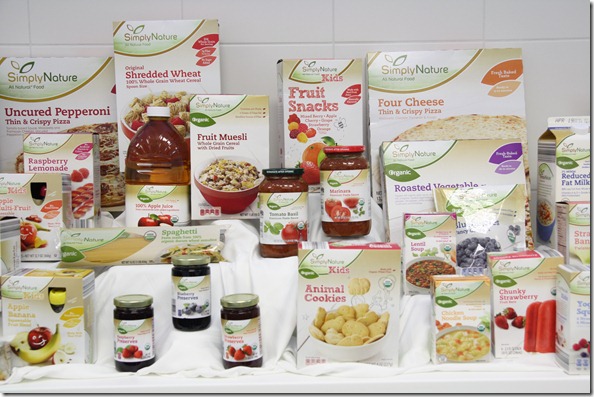 This is my last official Aldi-sponsored post, but it certainly won't be the last time that I talk about the discount grocery store. I am truly an Aldi convert (just got back from shopping there this morning, actually!).  I've learned over the last month that I really, really cannot beat the Aldi prices at any of my other grocery store options.  My grocery bill has dramatically decreased (by about $100 over the course of the month).  WAHOO!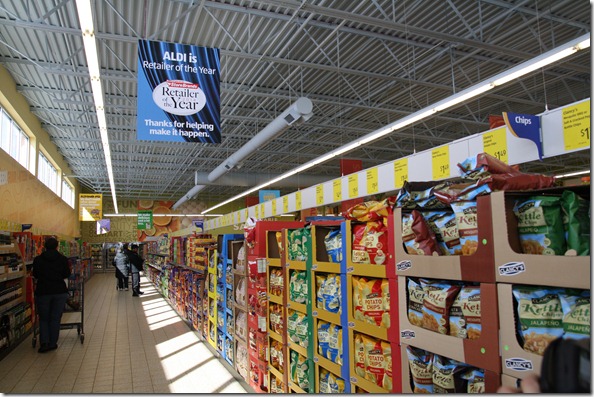 I was telling MomHTP about Aldi and she kind of crinkled her nose up and said, "Yes, but HOW do they get the prices so low?"  I think there's this misconception that Aldi's cheaper prices means the food itself is yucky or gross, but I have to say that, in my experience (I've tried three different Aldi stores now), that cannot be further from the truth.
When I went to Chicago to tour the Aldi Test Kitchens, one of the activities was touring an actual store so we could learn aisle-by-aisle how they got prices so low.  I'm always very interested in learning about unique business models, so I found the tour fun and informative.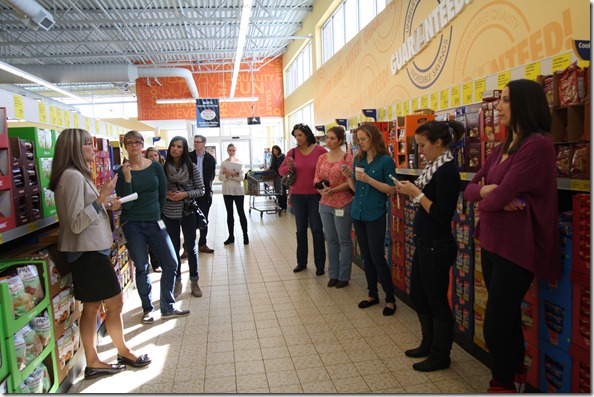 Imagine walking into your grocery store and finding 10 food bloggers photographing potato chips.  Yup.   All the shoppers were seriously confused.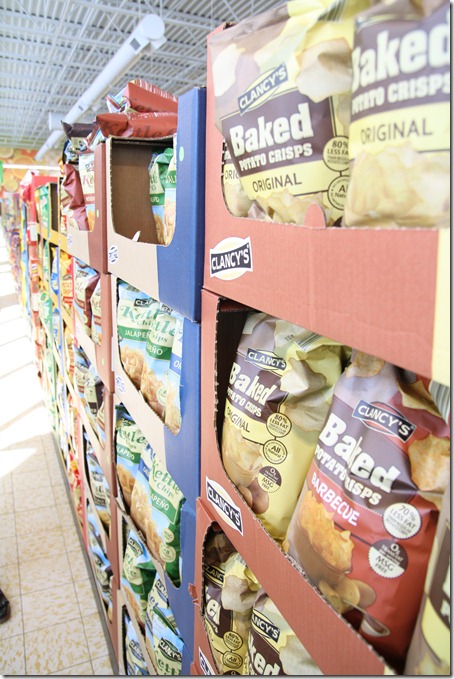 Here are some of the fun facts that I learned about how Aldi keeps prices down:
Most of the products are in-store brands. This means that Aldi can control price by control factors like advertising. When you buy a bag of Tositos,  you're paying for advertising AND the chips.  Aldi chips aren't advertised on TV, so prices are lower.
Products are covered in bar codes.  Instead of one tiny bar code at the bottom, they go across the top and the bottom, as well as the front.  These means that cashiers can ring you up faster, which reduces costs by reducing the required number of employees.
You have to bring your own bags, because giving away free bags cost the store money (PS – I love this because it forces me to remember my environmentally-friendly bags!).
You have to pay a quarter deposit to get a shopping cart.  This way, Aldi doesn't have to hire someone to pick up all the carts around the parking lot.
You can't pay with a credit card (or a check) because credit card processing fees cost money, which a normal grocery store then passes down to the customer in the form of higher prices.
There's no music playing in Aldi stores because it'd cost the store money <— shopping in silence really bothered me at first, but I've gotten used to it.
Items are stacked in display boxes, not individually on shelves, which reduces the time and manpower it takes to stock the grocery store. It takes 5 – 6 hours to stock an entire Aldi; it takes more than 5 times as long to stock a regular store.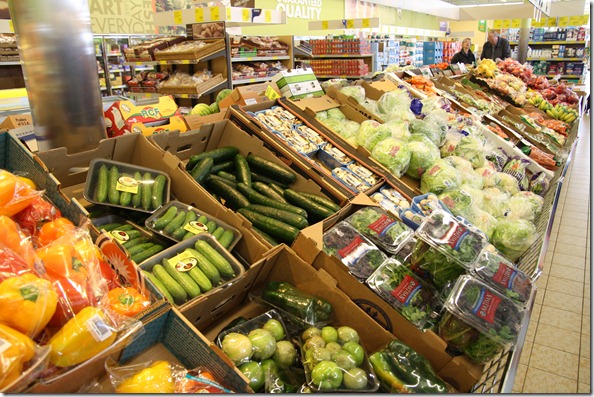 Personally, I love the idea of giving up certain 'frills' to get lower prices.  I can bag my own groceries to save a buck (or two!).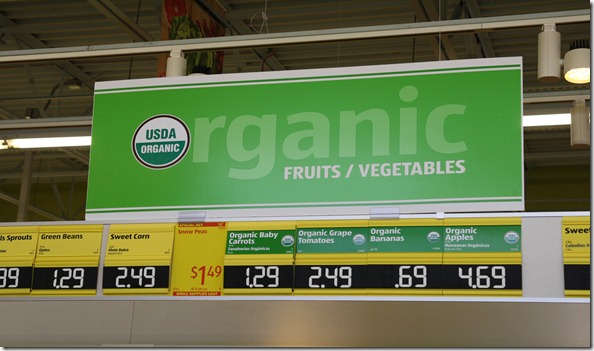 Side note:  Aldi has definitely heard customer concerns about organic and GMO-free products and is working hard to bring more of each type of food into the stores.  Organic products are labeled with green tags.  Aldi is also rolling out special tags to identify gluten-free products.  I am very excited about that!
Additionally, on March 26, Aldi will be doing a 'special buy' for grass-fed organic beef. Word on the street is that every Aldi will be stocked with this product on that Wednesday at a very low, low price.  So if you're a meat eater, get thee to an Aldi store.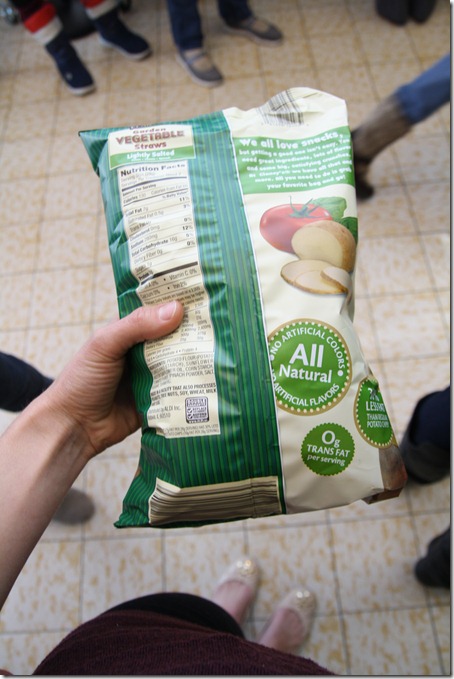 So, as mentioned, I'm an Aldi convert.  I still have to go to multiple stores (when, oh when is Aldi going to carry tofu?!), but the price savings is well worth it.
Here's your chance to try Aldi, too!  Aldi is giving away a $25 gift card to three lucky HTP readers.  Enter the contest using the Rafflecopter widget below (I'll be closing the comments on this post to avoid confusion).
If you want to check out my other Aldi posts, including grocery receipts and my favorite Aldi recipes, read these posts:
Maximizing Your Grocery Budget
Eating My Way Through the Aldi Test Kitchen <— Recipes