This post was sponsored by the Federation of Quebec Maple Syrup Producers.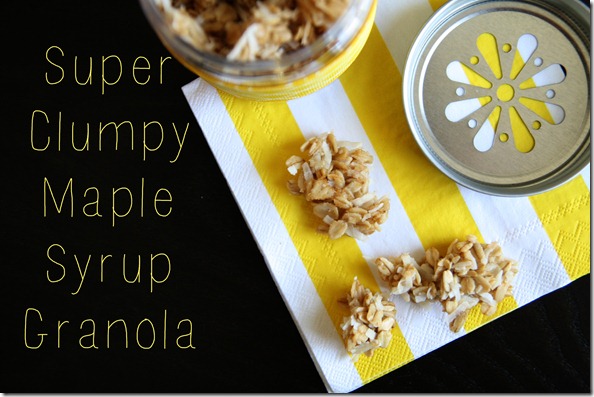 When I buy a bag of granola, I always eat the big clumps first.  I'm left with a bag of sad little oatmeal flakes.  So when I set out to craft a basic granola recipe, I knew one thing:  it had to be SUPER CLUMPY.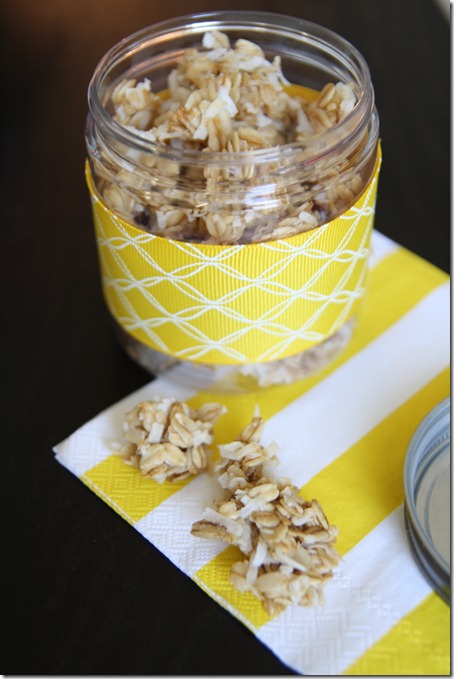 The secrets to super clumpy granola are:  you need a strong binder (such as egg whites) and you need to cook the granola low and slow with NO STIRRING.  Many granola recipes will instruct you to stir, stir, stir, but if you like clumps, you don't want to do that at all.  So resist the urge to stir!
You can customize this recipe to include your favorite flavors.  I made many iterations while testing out the basic recipe, including granola with dried blueberries (YUM!), salty sunflower seeds, and chopped cashews.  It was all delicious, but I must admit – I liked the bare bones recipe the most.  The natural flavors of the 100% pure Canadian maple syrup really shine through.
Super Clumpy Maple Syrup Granola
Ingredients:
2 cups rolled oatmeal (not instant)
1 cup shredded unsweetened coconut
1/4 cup coconut oil
1/4 cup maple syrup
1 teaspoon vanilla extract
2 egg whites
Directions:
Preheat oven to 275 degrees and grease a cookie sheet.
Combine dry ingredients in a large bowl.
Melt coconut oil in the microwave.  In the same bowl, combine the maple syrup, vanilla extract, and egg whites.
Pour liquid over oatmeal and stir thoroughly.
Spread out on cookie sheet.  You create clumps by baking the granola close together, so don't leave spaces.  Definitely let it overlap a lot.
Bake for 15 minutes, rotate cookie sheet (NO STIRRING), and bake for another 15 minutes.
Remove from oven and allow to thoroughly cool before breaking up the granola and storing in an air-tight container.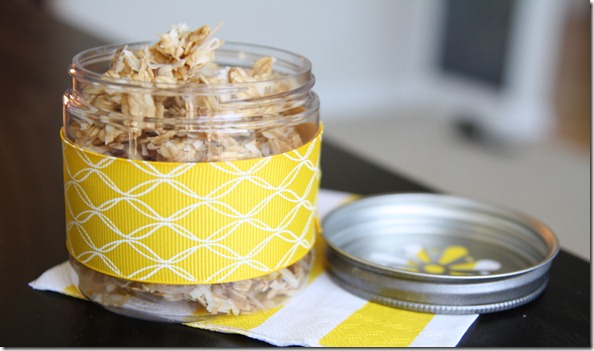 For more fun maple syrup recipes, check out:Â  Coco-Nut Cups.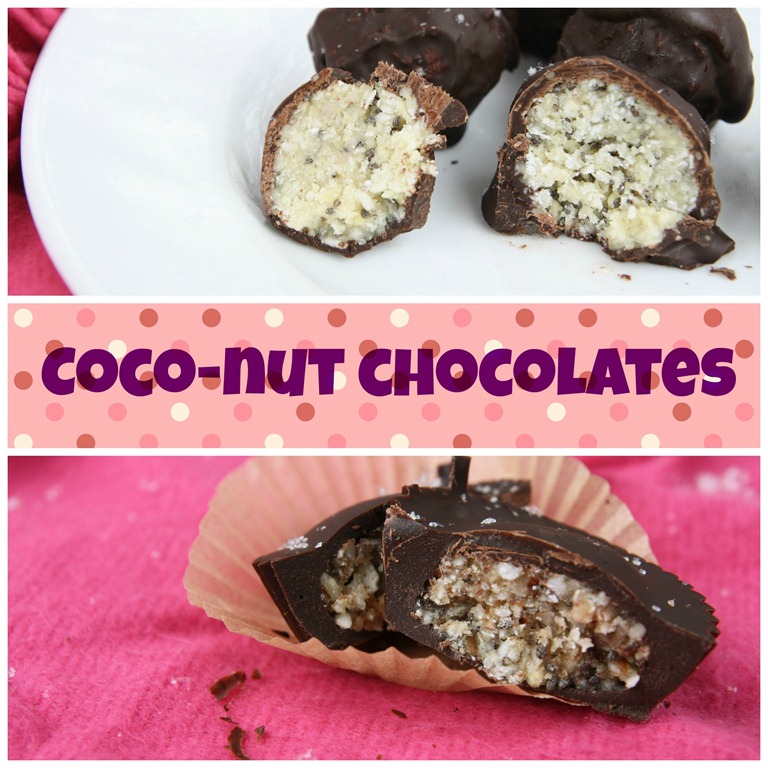 And an All-Natural Homemade Sports Drink.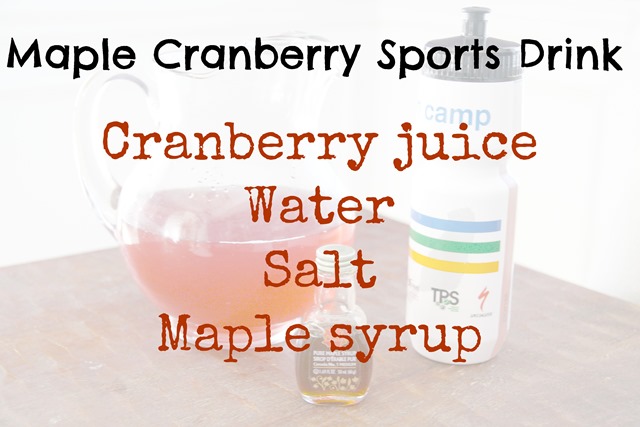 This post was sponsored by the Federation of Quebec Maple Syrup Producers.  For more healthy maple syrup recipes, check out the FIT Maple website.