The Food and Drug Administration is proposing changes to the ubiquitous food label. I just got a chance to read the original FDA press release about the changes, and I'm really excited about the direction of the new label.
This is what the current label looks like: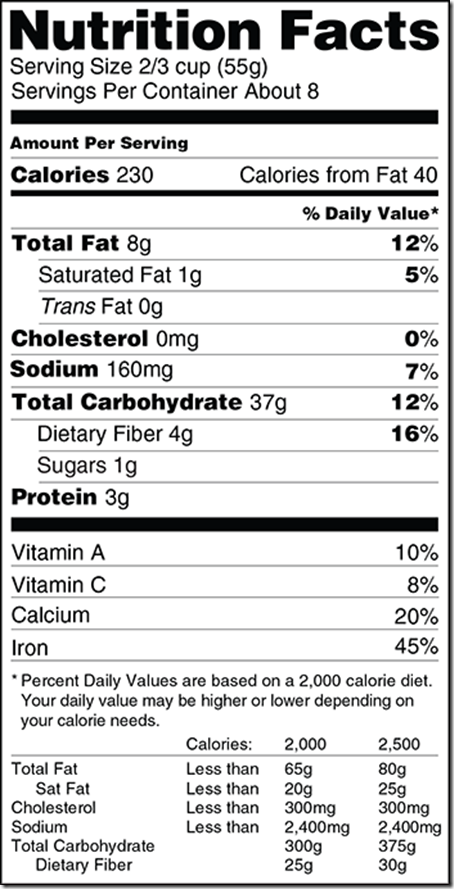 And here are the proposed new labels…
Up first, we have the basic revisions: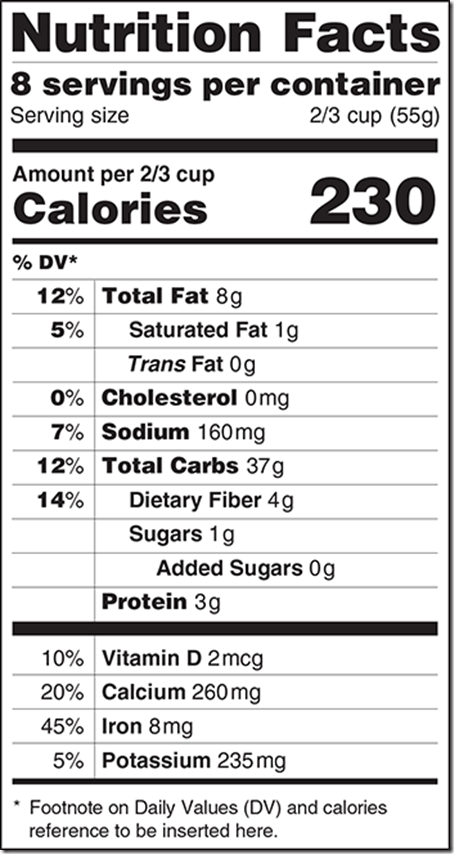 There's also a proposed Dual Column label: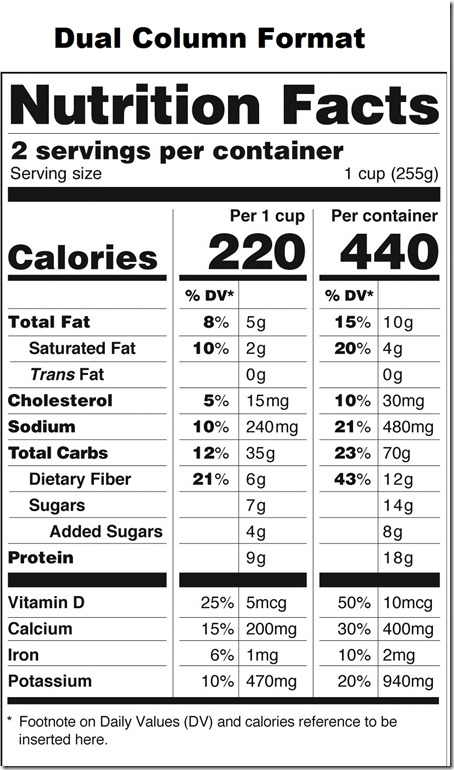 The three biggest differences are:
A more clearly defined number of servings per container.
The font size for the number of calories is drastically larger.
There's a new line item for "added sugar."
I'm especially pumped about the the "added sugar" line because this means you don't have to do as much sleuthing when reading food labels.  Before, if you saw a food had 5 grams of sugar, you had to look at the ingredients list to figure out if the sugar was naturally-occurring (like in fruit) or added in.  Too complex!
Side note:  Did you hear that the World Health Organization just released new draft guidelines about sugar intake? The WHO recommends that people limit sugar consumption (in all forms) to less than 10% of total calorie intake per day but says that below 5% is even better.  According to WHO, 5% would equal about 25 grams of sugar.  Here's more on the WHO guidelines.
Other changes to the food labels may include:
The label will include amounts of potassium and Vitamin D. These nutrients have been identified as 'nutrients of concerns' for Americans; Vitamin D plays a role in bone density and potassium plays a role in lowering blood pressure.  Vitamins A and C don't have to be on the label anymore.
They are removing the line item for "Calories from Fat" because research shows the type of fat is more important.
Foods that come in multiple servings per package but are often consumed as one serving (i.e. a bag of chips!) may include 'dual' columns so you can compare the nutritional information of one serving v. the entire package.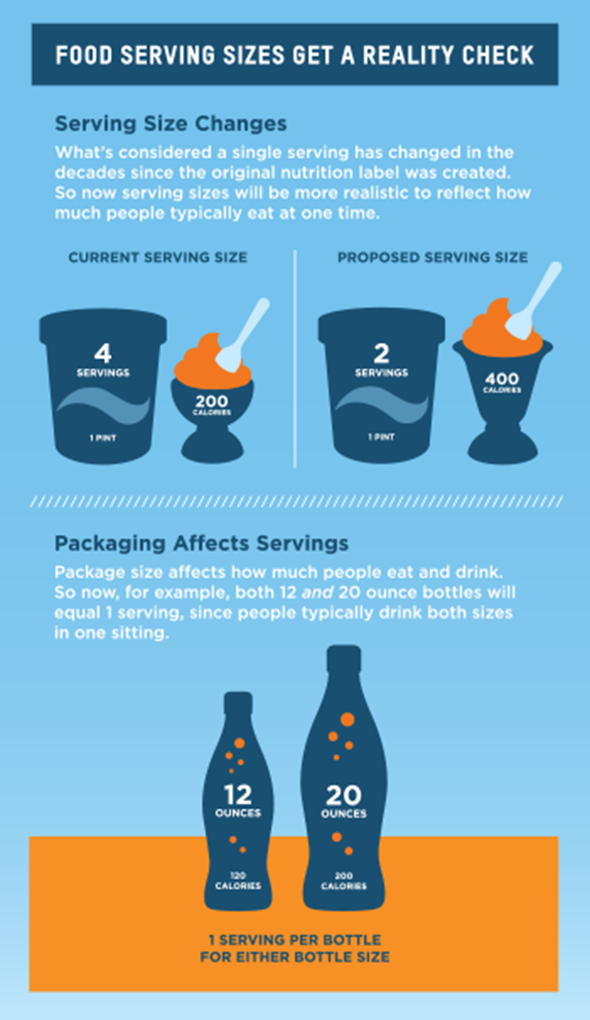 And more!
One of the alternate formats to the new label is this design.  As you can see, it divides the label into the following categories:  Quick Facts, Avoid Too Much, and Get Enough.

I really, really like this format because I think 'dumbing down' the label as much as possible is a great idea.  It should be SUPER simple to read.  With this label, you don't need to already know that trans fat should be avoided – the label tells you everything.  However, I don't see this label passing because I can't imagine that Big Food lobbyists would go for it.  They're already upset that added sugar is getting called out.
What do you think of the new food label?  Which version would you like to see – the proposed one, the dual column, or the alternate format?   I'd love for registered dietitians to weigh in!  I like the suggested changes a lot, but I guess time will tell what version gets passed.   Side note: if you want to also send your comments to the FDA, this page tells you how to do so.