First of all… we ran a half marathon!  So pleased with our time.  I'm already eyeing up other local halves that we could do soon.  Hey, why not piggyback your training while you can?!
Also, MomHTP and Dwight came to visit.  We had wonderfully hot and sunny weather for their visit, which was DEFINITELY awesome.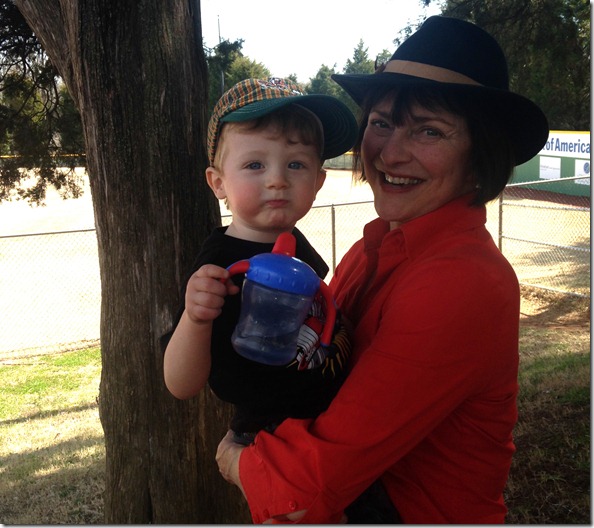 Henry loves both Jojo and Dee very much, but dude – I cannot understate the intense obsession that Henry has over Jojo.  He won't let her out of his sight and must have one hand on her at all times. If she tries to speak to anyone else, he starts to freak out. I heard variations of "Jojo, where are you!?" and "Jojo, come on!" approximately 156 times over two days.  It was adorable.  We're all sad that they left yesterday!
Speaking of Henry, this weekend, I was hit by a very strong realization that he is 100% not a baby anymore.  He's four months from two years old, so I know the 'baby' times are long gone, but man – he's really, truly not a baby anymore.  HE'S SO BIG.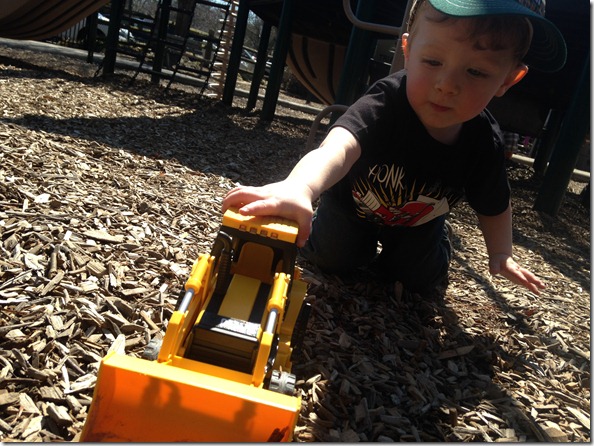 It's surely a good sign that I think that every stage is the best stage, right?
Oh, this shirt made the weekend both awesome and troublesome: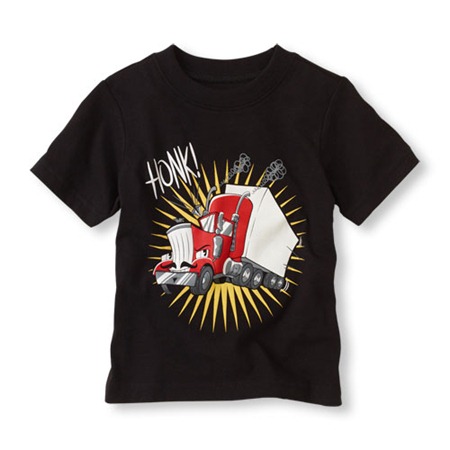 Henry is really into trucks lately (digger trucks, dump trucks, BIGGGG trucks – all trucks), and I thought he'd love this shirt.  Was I right!  I couldn't get it off him yesterday.  It was so dirty, and every time I tried to pull it over his head, he yelled, "NO, SHIRT, NO TRUCK SHIRT MINEEEEEEEEEEEEEE."  Oh man.
This quiche Sunday's breakfast extra awesome: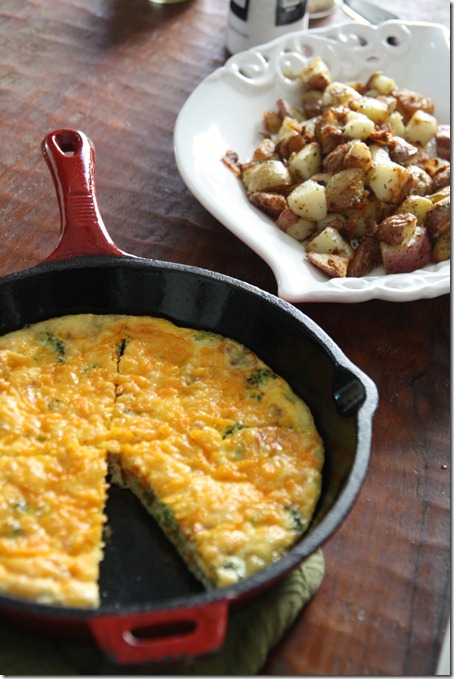 It was super simple to make:
Preheat oven to 375 and grease a cast-iron dish.
On the stovetop, cook a big handful of chopped broccoli and another handful of shredded carrots in some olive oil until just softened.  Pour into bottom of cast iron dish.
Beat 7 eggs with some milk and a dash of olive oil.  Pour on top of eggs.
Top with a giant handful of shredded cheddar cheese.  Add salt.
Bake for 30 minutes.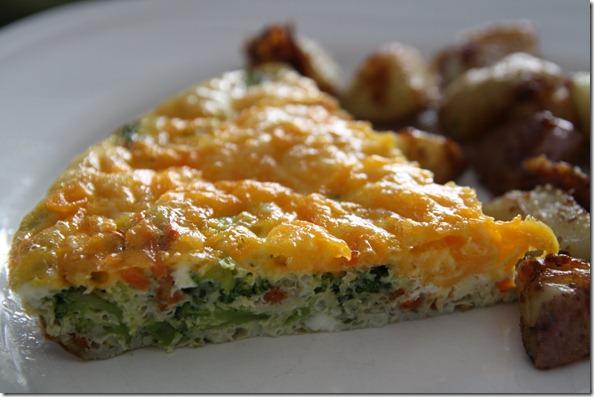 And last, but certainly not least, I made progress towards Ironman March.

This past week was rather run-heavy, but I'm looking forward to catching up on my bike and swim goals.  If you want to join the Ironman March challenge, you can download the training guide right here.  It's not too late to participate!
Oh, and I decided on some of the Ironman March prizes.  Everyone who sends me a picture of their completed training plan will be entered to win one of these three prizes:  Lock Laces in whatever color you want, a bike Bento Box, or this gel-ready race number belt.
So – that's why my weekend was awesome!  How was your weekend awesome?