Guess who ran his first half marathon today?!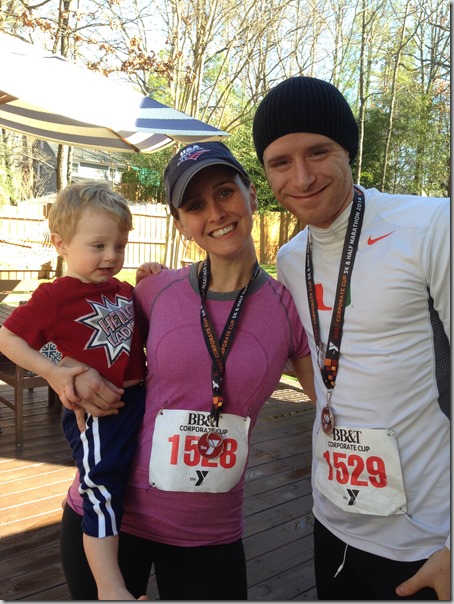 The Husband!  He has been training with me the entire time, but he didn't want to officially proclaim his intent to run the race in case he'd jinx himself.  But I'm sure everyone saw this coming, as we ran all but one of our long runs together!  🙂
The BEST part of the race is that Kristien ran it with me. It was truly awesome that he trained and ran with me, as long distance running is definitely 'my thing' and not his.  But the second best part was…
I SET A NEW PERSONAL RECORD!!!!!!!!!!
I did NOT see this one coming. My training could've been better.  I did all my long runs, but I maxed out around 10 miles (and usually do more), and my weekday runs were more like 3 – 4 miles with the occasional 5 – 6er thrown in.  I have been crazy busy with work and felt pretty dehydrated and rundown yesterday.  Major yikes – I didn't have any solid fuel on me for the race (totally slipped my mind!).  Basically, all my prep work was "how not to train for a successful race."
Oh, and the elevation for the course looked like this:

As you can see, the last 2 mile was an uphill climb. I think the course's constant, rolling hills was my biggest concern.
But, since Kristien was racing with me, I decided to make the most of it.  Race morning was just like all the others – food, coffee, lucky earrings.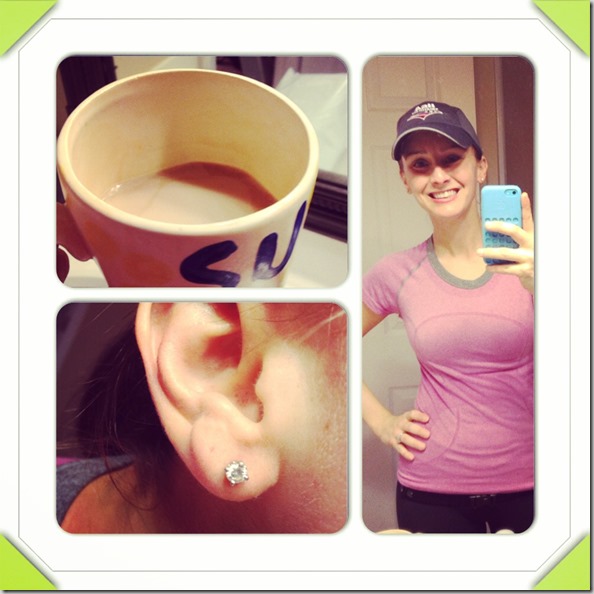 We hopped in the car and drove to Uptown Charlotte.  If you're a local, I would HIGHLY recommend this race.  Sure, the course was challenging, but the location was great and parking was super easy.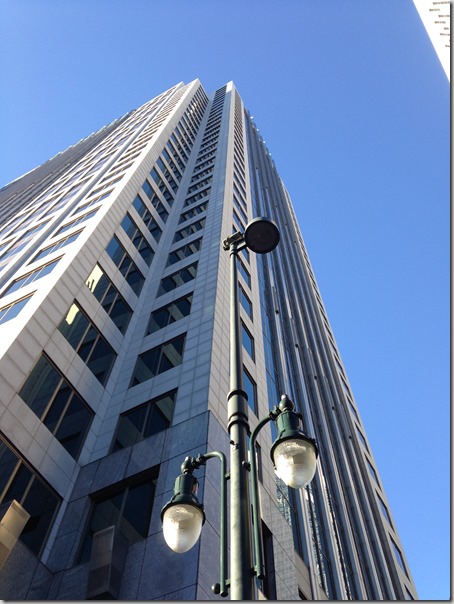 Ready… set… go!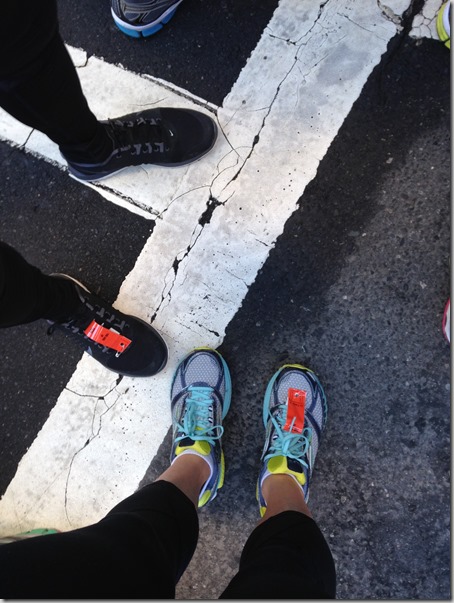 While we were running the first mile, Kristien asked me if he thought that I could set a PR.  I kind of chuckled and said, "Well, anything is possible!" But I didn't think it was likely.  I've run a handful of halves and have only gotten under 2:00 hours ONCE. But as the miles ticked by, I felt better and better, and I could feel Kristien pulling me forward.  Side note: I asked Kristien if he wanted to run alone to see how fast he could go, but he said he'd rather stick with me.  It was sweet. <3
Before I knew it, we were passing the 10K marker at 55:28.  HOLY MOLY.  I reached out and grabbed Kristien and said, "I think if we hustle, we can definitely get under 2:00!"
So we ran as fast as we could.  I walked through the water stations and up most of the bigger hills.  Kristien was concerned that we were eating up too much time with the walking breaks, but I assured him that there's a point where you are actually faster overall with walking breaks. Better to recharge than burn out, right?
Best race signs that we saw along the way: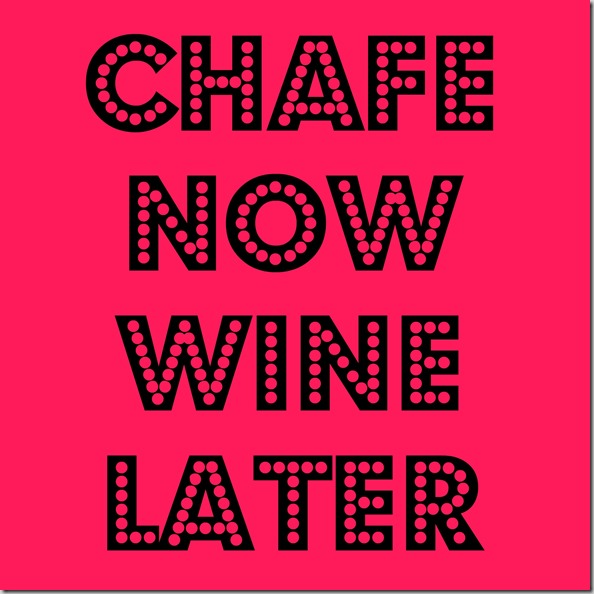 Towards the end, I felt myself falling apart a bit.  I was tired and definitely started to get hungry – Powerade wasn't cutting it. The last hill was a long, slow nightmare, but before I knew it, we were headed to the finish line.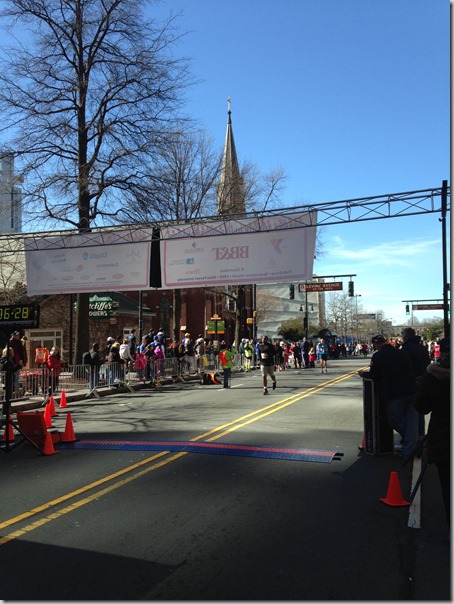 I immediately smiled because the clock time had us under 2:00, but I positively hollered when I checked my chip time online and realized that we had come in at 1:58:17, a 30-second record. A small improvement, but hey – I'll take it!
If you're wondering how Kristien felt about the race…  He said that he never felt tired in terms of cardiovascular fitness, but he did start to experience some aches and pains in his legs starting at Mile 6.  But overall, he felt good and could've gone even faster (and I agree – I felt like I was dying and he looked like he was on Cloud 9!).  He said it was much more fun to be IN the race than on the sidelines, and he's more than open to doing another race.  Wahoo!
Considering my lackluster training, I have no one to thank but Kristien for motivating me to run so fast.  And it's so nice to set a new PR!  I set my half marathon PR back in 2009.  Four and a half years and one bouncing baby boy later, I finally broke my record.
And now, I think I'll take that race sign's advice and drink my celebratory glass of wine!
Here's the rest of my race recaps.
Anyone else kill it at a race this weekend?  Or has anyone ever set a best best by being pulling forward by a faster buddy?