I had something different for breakfast this morning – Chia Seed Pudding.  I bought a huge bag of chia seeds for the Coco-Nut Cups so I've been trying to find creative ways to use them up.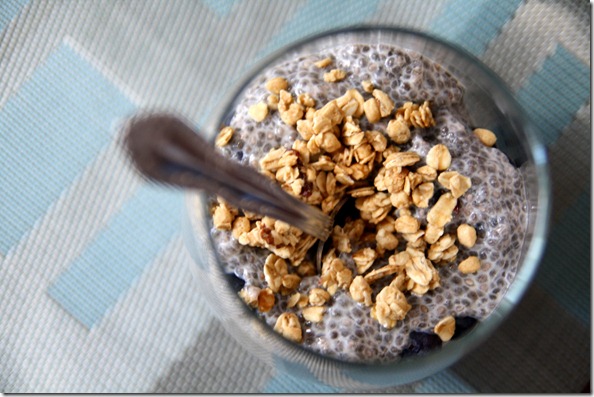 Chia seeds come from a desert plant and are packed with omega 3s, protein, and many vitamins.  Two tablespoons of chia seeds contain 4 grams of protein, 9 grams of healthy fats, and 11 grams of fiber (Source).  I've been putting chia seeds in smoothies, oatmeal, and – of course – chocolate!
The cool thing about chia seeds is that if you mix them with a little bit of liquid and let it stand for a bit, a gel-like texture forms.  You can even use this chia seed goo as an egg replacer in many recipes.  Obviously, it wouldn't work for omelets!  But it does work quite well for stuff like cake, cookies, and pancakes.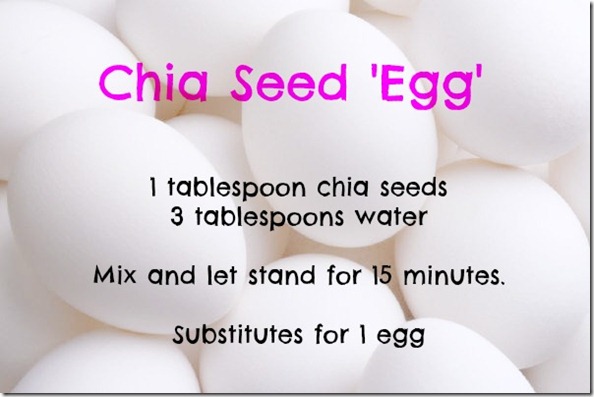 I followed this Daily Burn recipe to create Vanilla-Almond Chia Seed Breakfast Pudding.  I whipped up the mixture before going to bed last night, and this morning, I had a delicious (and super easy) meal.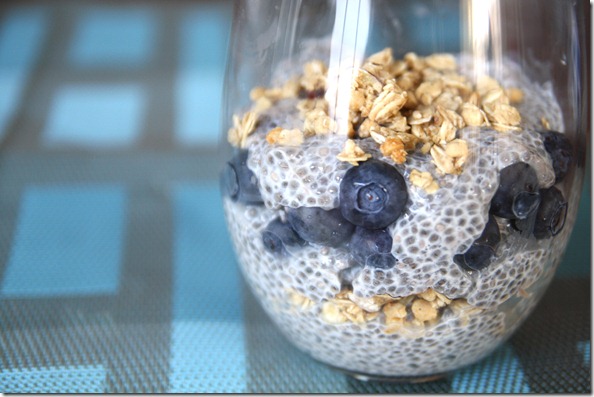 I layered my pudding with granola and blueberries.  Mmmmm.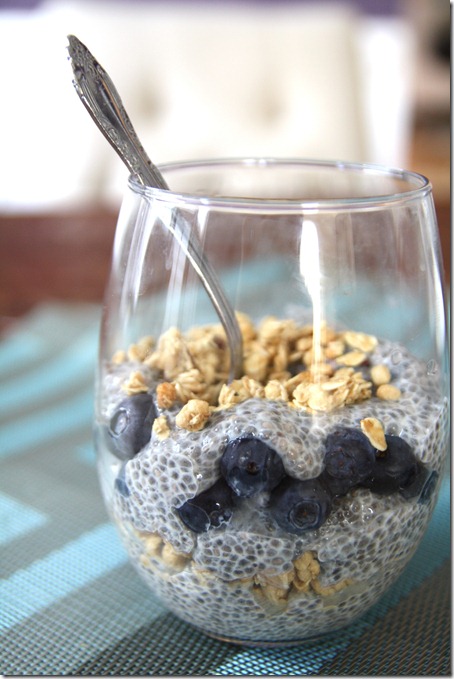 It's worth noting that Henry thought this was delicious, too!  It's hard to impress him these days…
What's Your Longest Long Run?
This afternoon, we are tackling 10 miles.  Oh Lordy.  My half marathon is in three weeks, so it is definitely time that I get up to double digits.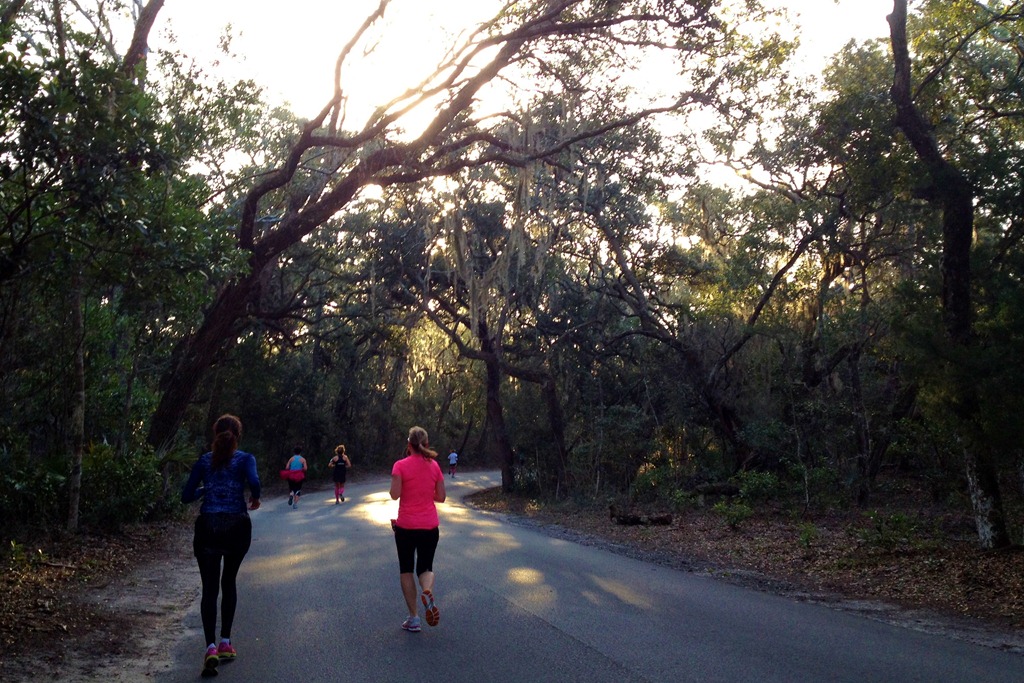 I'm trying to decide what long runs I'll do for the next two weekends.  I don't want to jump forward too much in mileage, especially considering my lack of double digit runs. But I think there's a huge mental benefit for doing the Half Marathon distance BEFORE race day.  However, I'm running up against the clock.  I could do 11.5 miles next weekend, and then squeeze in a 13 miler, depending on how I feel.  But maybe the mental boost of running the race distance is not *worth it* physically this time around…
So – when training for a half marathon, what's your longest long run?  Do you prefer to save your body for race day or do you really benefit from *knowing* you can do the 13.1 miles before you toe the starting line?