Guess who joined me for my ten miler?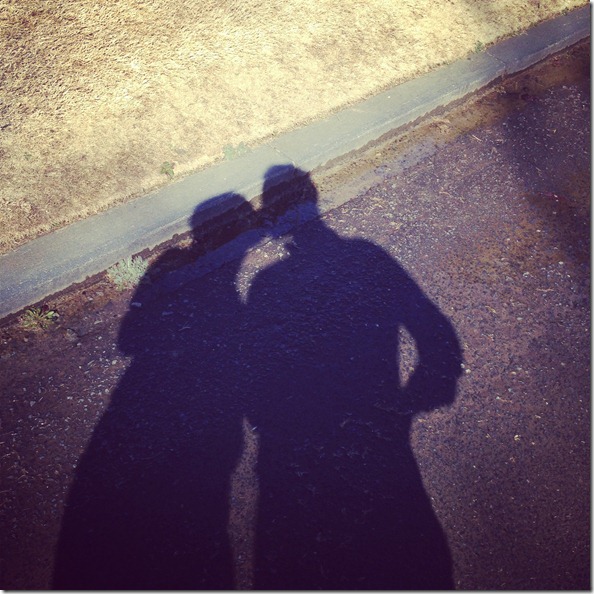 The Husband has gotten really into running – it's pretty awesome.  For a long time, he'd join me on 2 – 4 mile jaunts, but while I've been training for this Half Marathon, we've been doing all of our runs together.  He's gone from someone who didn't understand why anyone would ever want to run more than 45 minutes to someone who is dragging ME out the door.  Our ten miles went well – he definitely pulled me forward for the last two miles.  Gotta love having a slightly faster running buddy.
So – can we talk home renos?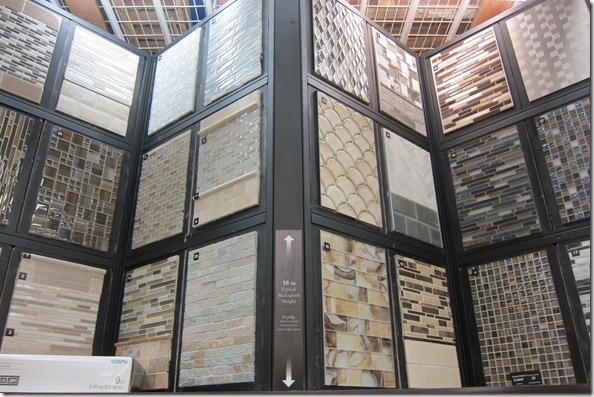 Two weeks ago, we got a new oven, microwave, and fridge!  We upgraded from 15 year old white appliances to pretty stainless ones.
Here's what our kitchen looked like when we were house shopping: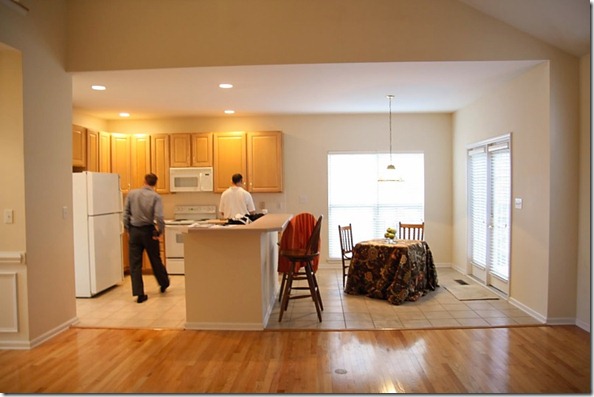 And here's what it looks like now: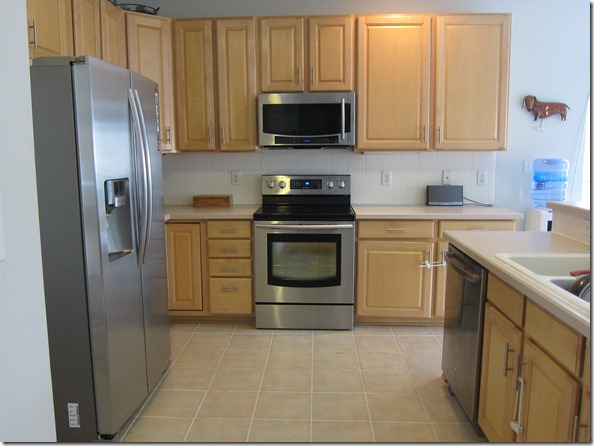 We ended up with a mix of General Electric and Samsung.  I really appreciate the new microwave and oven because the handles on both the old ones were broken.  But upgrading the fridge made the most difference because our old fridge light was broken.  You don't realize  how nice a fridge light is until you don't have one.  It's the little things, huh?
Up next for the kitchen is new backsplash, countertops, and flooring.  I hate my backsplash with a passion – it's a very 1990s square white tile that isn't even installed straight.  Hmmmph.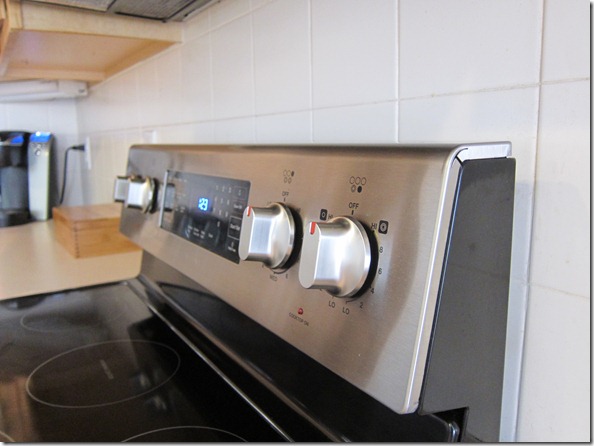 The countertops aren't an eyesore, but they aren't anything special.  Also, when combined with the light cabinets and light backsplash, the creamy countertops really wash out the room.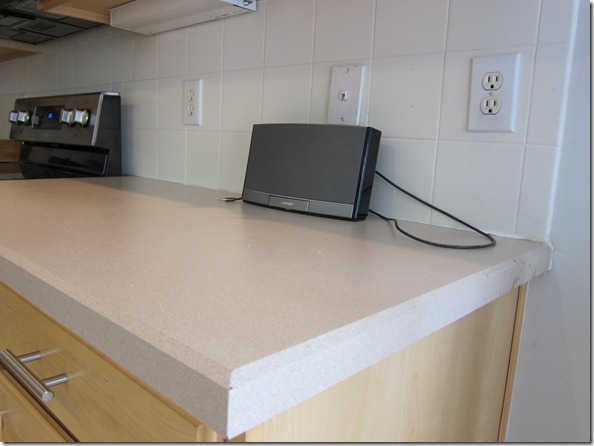 Unfortunately, these upgrades aren't happening anytime soon.  Our budget only allowed for appliances or tile – guess you know what we picked!  But I hope to have the cash saved soon.
I guess it's good that time is on our side because we have no idea what we want to do in terms of color schemes.  Light cabinets aren't very popular these days, and I cannot find a good 'inspiration' photo to save my life!  I've started a kitchen Pinterest board, but it appears to be more, "I wish my kitchen looked like this!" v. "We can make our kitchen look like this!"  And I really love having a great inspiration picture when decorating… When I just go off the image in my head, it never turns out as well.
This photo (and this nursery design) was the inspiration for Henry's room.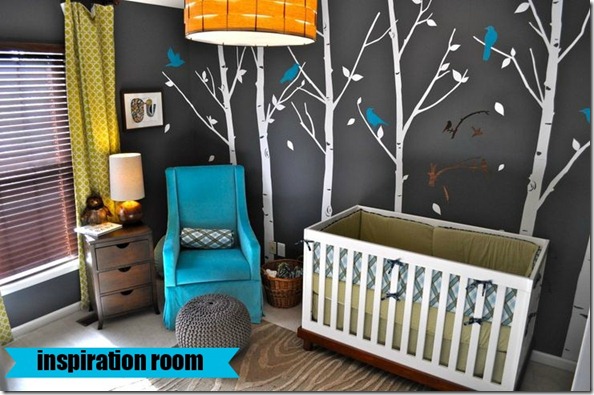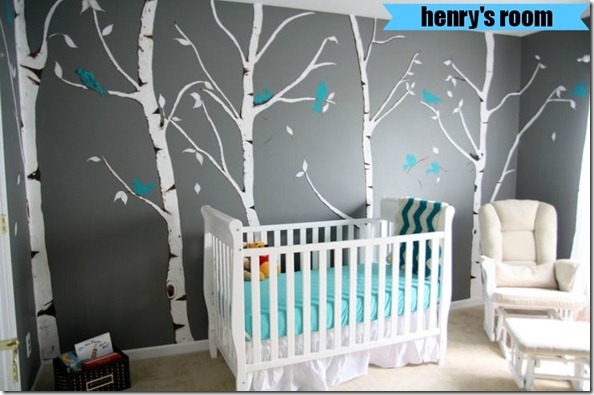 See?!  So helpful to have an inspiration photo.
I did snap this picture of an episode of HGTV House Hunters… The woman's kitchen looked a lot like ours, at least in terms of the cabinet color and appliances.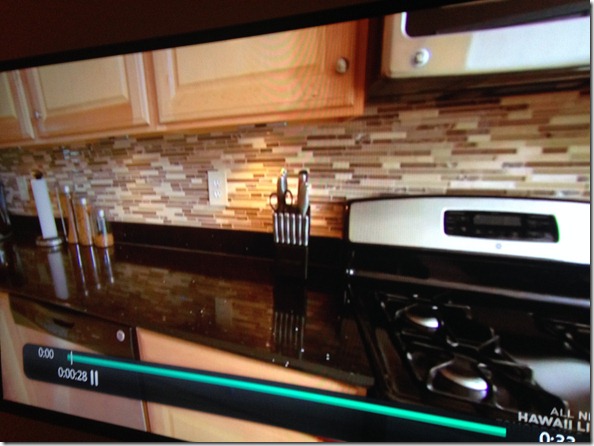 Henry and I looked at backsplashes, and we found a few good contenders…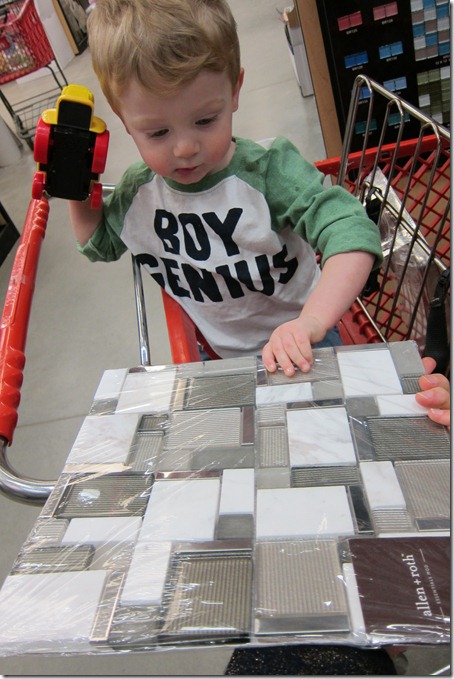 But, like I said, this reno isn't happening for a while.
One DIY project that is happening – and soon – is finishing the powder room.  Oh man.  This room has become a bit of a nightmare room (and it's so small! How can such a small room be such a design headache?!).  I just don't know what to do with it…  When we moved in, it looked like this: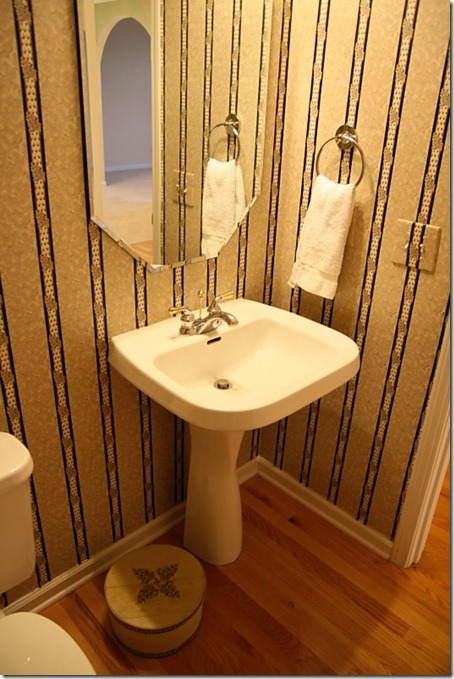 We stripped the wallpaper IMMEDIATELY and had it painted a  light blue.  A few months in, I decided that I disliked the color and wanted to stencil the bathroom.  I have never stenciled before, but I figured a small room wouldn't be that hard.  SO WRONG.  First of all, small rooms are harder to stencil because there are no giant expanses of walls – corners are hard to stencil.  Also, I was trying to stencil two high contrast colors (dark gray and light gray), which made mistakes very apparent.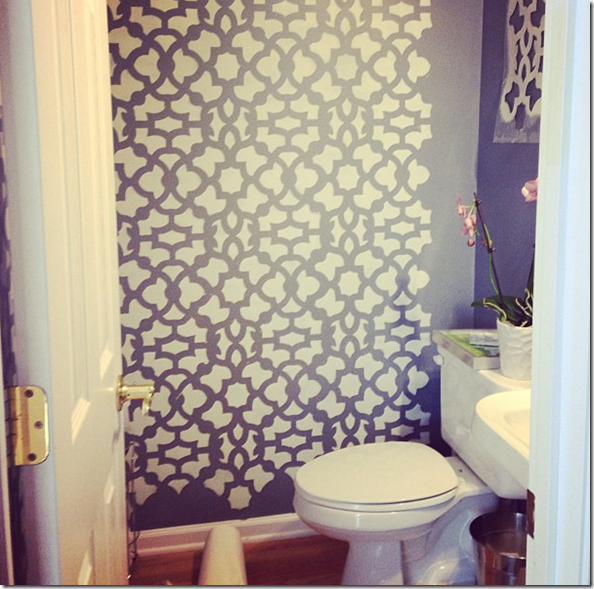 You can kind of tell how the stencil started to slope on the right…
Anyway, I spent about 10 hours (no joke) stenciling the bathroom and then I realized that I had about 10 hours to go, if I included time to fix mistakes.  This was in the midst of Half Ironman training, and I had no patience for continuing such a large project.  I gave up and painted over my stencil, and the room has been like that since September or so.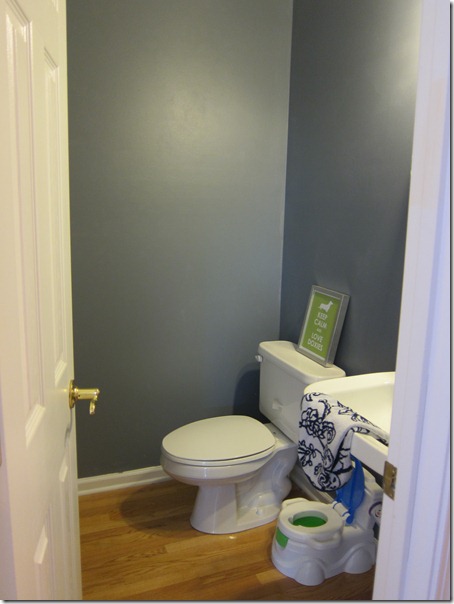 So we've been stuck with a hastily painted, murky gray bathroom for half a year.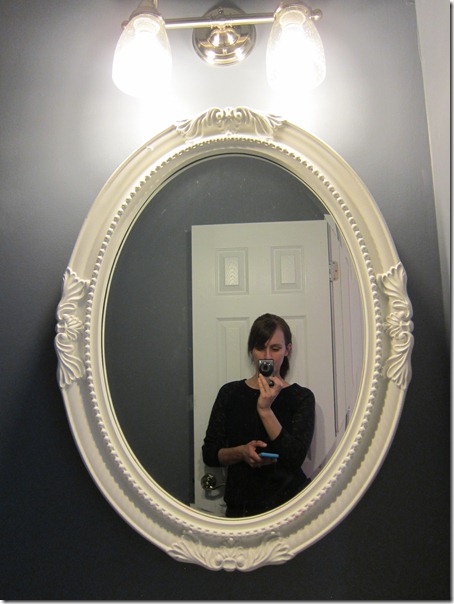 Until now!  My goal for this week is to prime and paint the bathroom.  I was SO tempted to paint it something fun – I believe that powder rooms can be a bit wild and fun.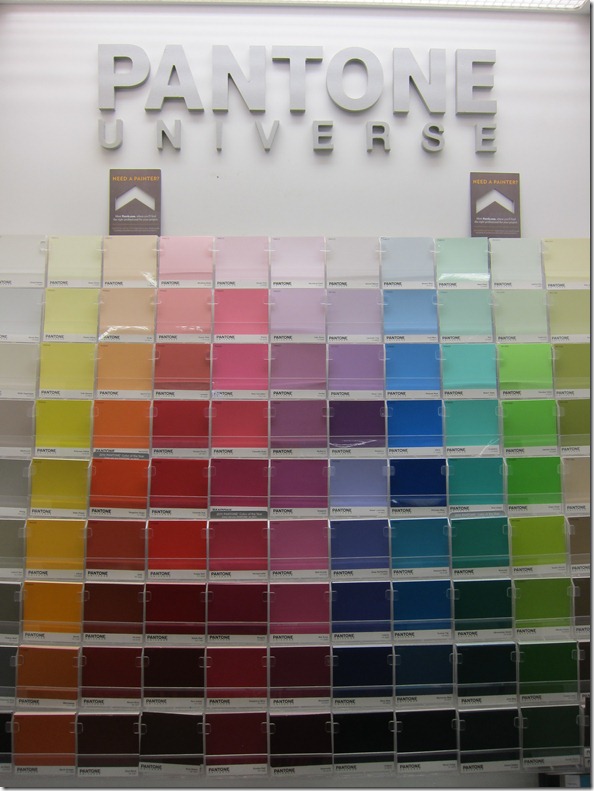 … But while studying an emerald green paint swatch, I realized that I really don't want to have to paint this bathroom for a FIFTH time when we put the house on the market.  So I went with a color called White Asparagus.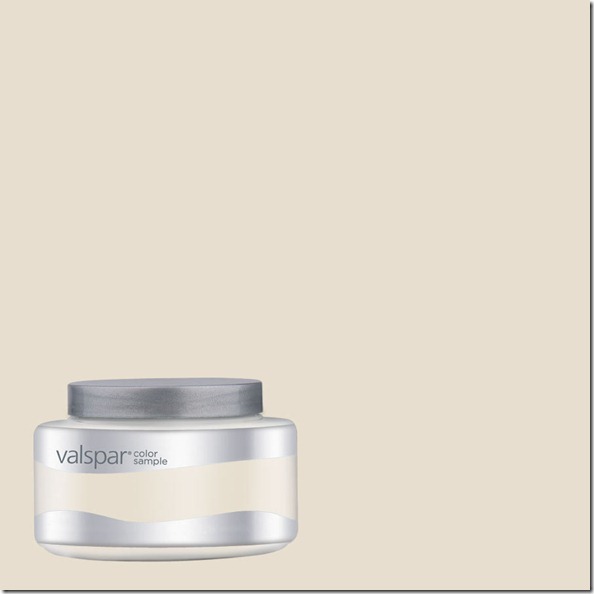 Thrilling, right?  Hah.  It may not be wild or fun, but at least it's classy and not taste-specific.
What home DIY projects are you working on right now? I'm hoping that publicly announcing that I'm painting the bathroom motivates me to actually do it!