It snowed for almost two and a half days without pause.  We ended up with about ten inches.  Can you believe it?  That is highly unusual for this part of North Carolina.  I bet we won't see another storm of this magnitude for many, many years.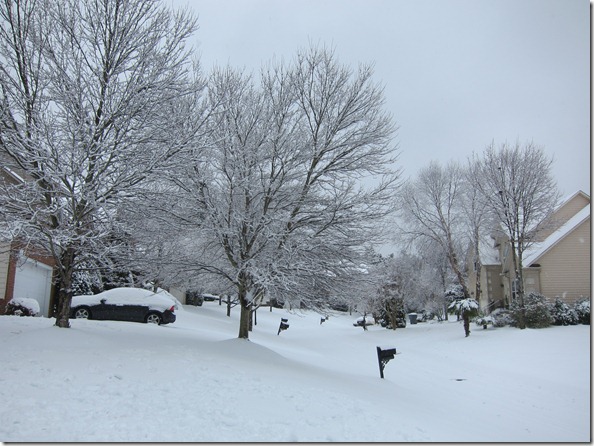 We were snowed in but safe – and we definitely made the best of it.  I built not one, not two, but FOUR snowmen, and we had several enthusiastic snowball fights.  But we mostly just hunkered down, ate an excessive amount of chocolate, and drank wine until we ran out <—happened way too fast!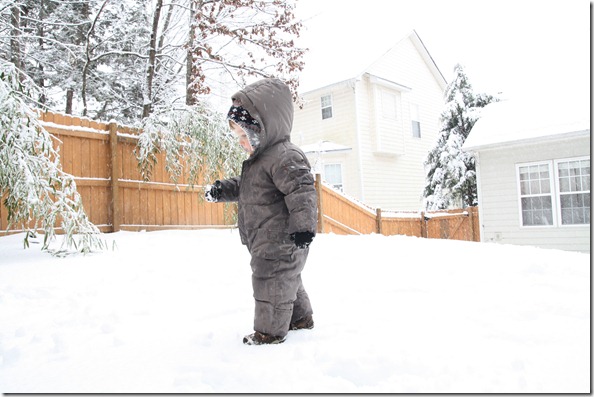 The sun came out today and kickstarted the melting process, which seems to be going very fast.  The streets are now slushy rivers – not okay for a jogging stroller, but definitely workable for two adults desperate to stretch their legs.  DadHTP came over this afternoon and watched Henry while the Husband and I went on a run. 
I was excited to try out my new running shoes – Brooks Ghost 6.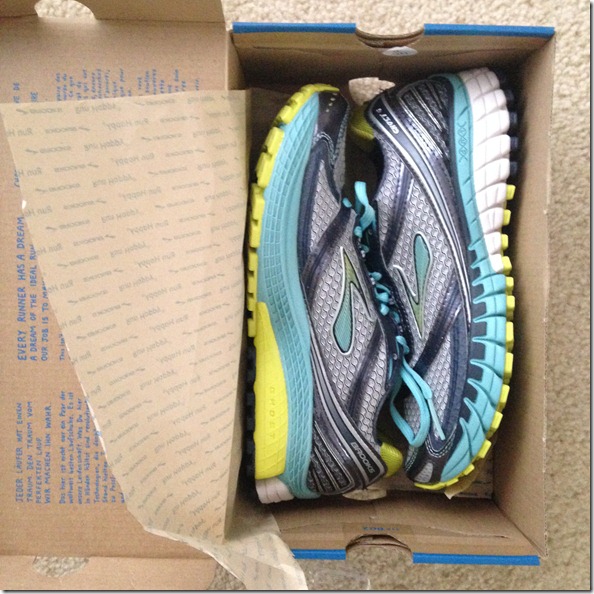 I have owned several versions of the Ghost 5 and LOVED THEM.  I first tried the Ghosts for a blog review; I kept going back and buying new versions of the 5s with my own cash because it's SUCH a great shoe.  The 5s were perfect for a neutral foot strike and were well-cushioned but lightweight and responsive.  Basically – my dream shoe. 
I had a gift card for Zappos.com, and I was so disappointed when I searched the site and realized that I had to buy the upgraded 6s.  What if they didn't fit?  What if they made my feet hurt?!  What if they changed too many things?!   Whew.  Runner problems, indeed.  So, obviously, I was a bit nervous the 6s wouldn't live up to the 5s.  But they certainly did!  The 6s felt amazing – and I'll continue to swear by the Ghosts.  If you're interested in a very in-depth review of the 6s, check out the Running Shoes Guru blog.  I do agree that runners with a narrow foot may find the Ghosts troublesome; I have slightly wide feet and buy them in a regular width with no problems.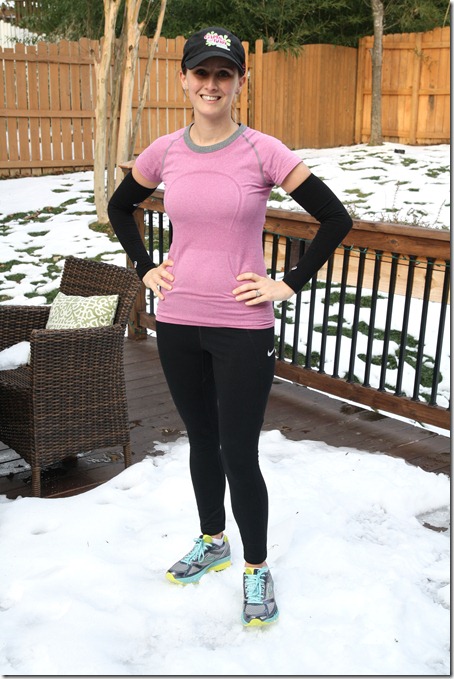 See my arm warmers?  While on our run today, I was thinking about how much I love my arm warmers and how they definitely deserve a blog shout-out.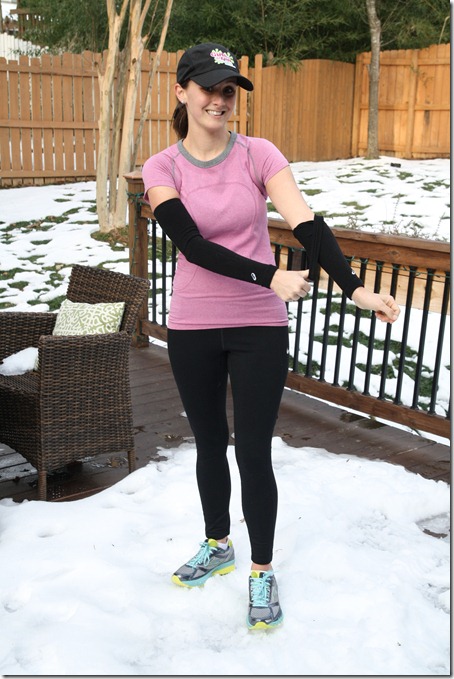 I've had these arm warmers for about five years and, if I somehow misplaced these, I would go out to buy replacement ones in a heartbeat. They totally eliminate the whole "Do I wear a jacket or not?" issue for running in awkward 40 – 60 degree weather. Pair them with a short-sleeved shirt, and once you warm up and start to sweat, you can quickly peel them off or push them down.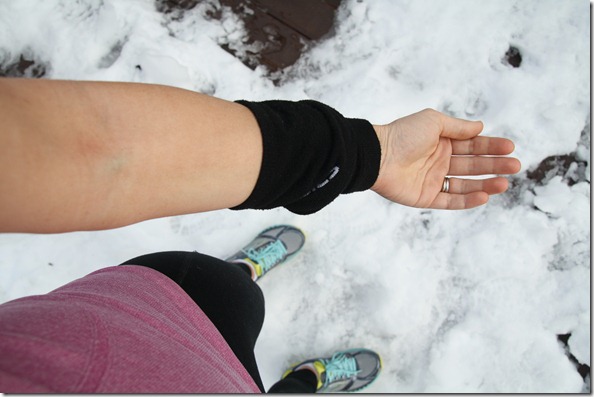 I know nothing about these warmers except that they are Asics brand, so if you love your arm warmers, too, and have a great recommendation – please, share the link in the comments section!
PS – Happy Valentine's Day!