Okay.  First things first.  Let's talk about Ironman March.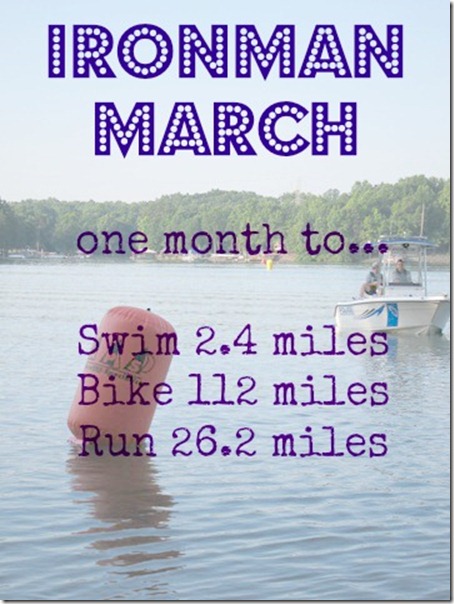 During Ironman March, you swim, bike, and run the total Ironman race distance, but you do it over four weeks.  A typical week involves swimming about 875 meters, biking roughly 25 miles, and running 6-ish miles.  It's challenging but do-able and is a great way to prepare for REAL spring and summer triathlons.  It was fun to see people finish ahead of the 31 days… I remember a few of you were done in a week!
Anyone up for it?
So.  Since we are on Day 2.5 of being snowed in, our fridge is looking bare and boring.  Instead of sharing a recipe, I thought I'd share what's in my purse.  Gina did this last week and it was so much fun to read.
Here's what inside my Skip Hop diaper bag (which is pretty but functional – you can even throw it in the washing machine!):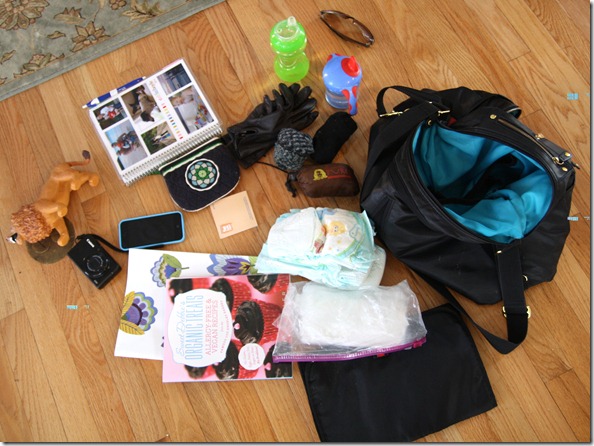 A plastic lion.
My new paper planner (so far – life changing; I bought it because of this post)
My point and shoot camera
My iPhone
My wallet
Three sets of gloves (so this is why my bag is so bulky…)
A reusable, fold up grocery bag
Operation Beautiful Post-It Notes
Changing pad, diapers, wipes
Sweet Debbie's Organic Treats (a vegan/allergy free cookbook I'm reviewing)
The Frontgate catalogue (everything in Frontage is so pretty!)
And just for fun, I thought I'd do a photo of what was in Henry's elephant backpack on our recent trip to Florida.  He's too young to really wear it, but he really loves watching me carry it!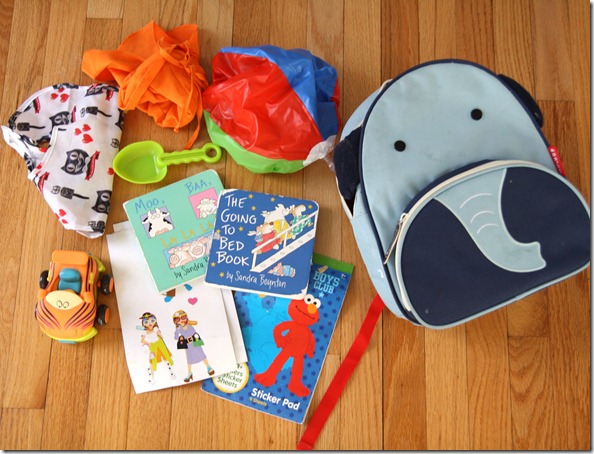 Bib
Beach ball (Deflated beach balls are my #1 diaper bag tip – then you have an awesome toy anywhere)
Moo Baa La La La and The Going to Bed Book
Sticker Books
A tiger car from his Nana
Regarding those stickers…  Before we got on the airplane, I stopped at CVS and bought him a sticker dolly book. We spent forever dressing them – best plane activity ever!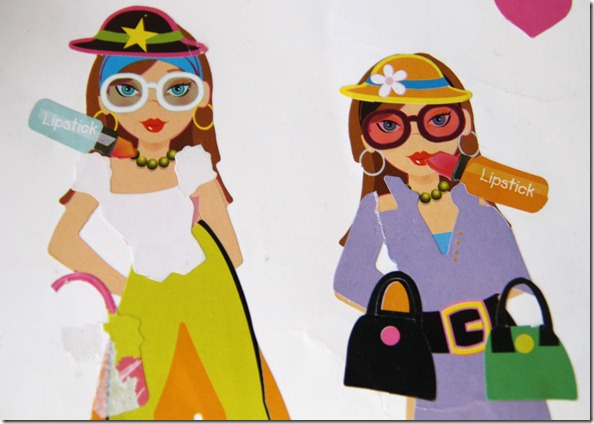 He thought the lipsticks were baby bottles!  How great is that?
What's one super handy item that you always keep in your bag?