How's your weekend going?  Ours is just swell.  We're spending lots of time together and enjoying the beautiful weather.  It's nice and warm here in Charlotte.
In case you can't understand toddler talk, he says "in the mouth," "in the belly," and "then you poop it out."  Haha.
I wanted to share a quick, delicious, and EASY recipe that I've been making non-stop.  Introducing – Goat Cheese Grits!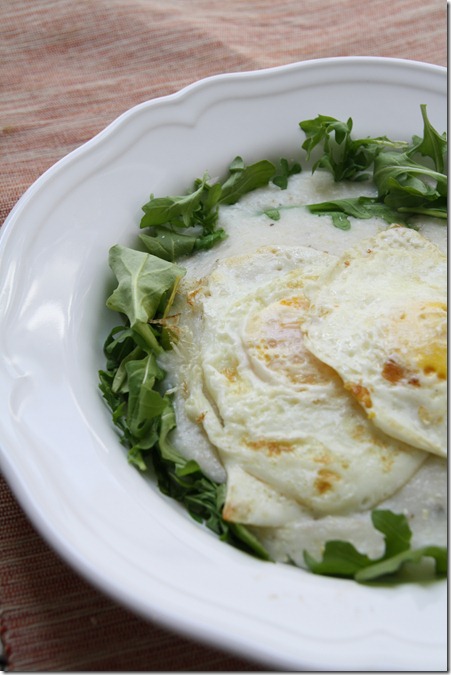 If you are not a Southerner, you may not be familiar with grits.  It's basically our rice.  You can eat grits (which are made from corn) for breakfast, lunch, or dinner, depending on how you cook them.  Cheesy grits, for example, are a very popular breakfast diner dish; and you'll see shrimp and grits any Southern dinner menu worth its salt.  I love the combination of 'dippy' eggs with grits, so that's what I've topped these grits with!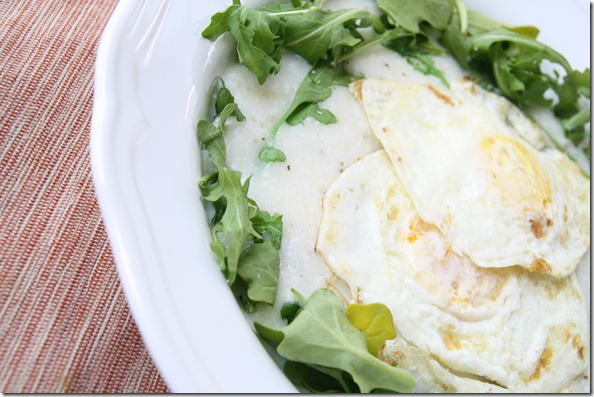 Here's the thing about grits (well, two things):
They are tricky to cook.  Too little water, and it's a clumpy mess.  Too much, and it's soup.
Grits are very bland unless you spice them up.
The flavor in this recipe comes from two sources:  the herbed goat cheese and the coconut milk.  Of course, you could probably use regular milk in lieu of coconut milk (the full fat canned kind, not the drinkable kind), but I like the tang from the coconut milk.
Goat Cheese Grits (makes 3 servings)
1 cup dry grits

3 – 3.5 cups water (depending on how soupy you like your grits; in the pictures above, I used 3.5 cups)

1/4 cup coconut milk (full fat)

1 tablespoon coconut oil

1 teaspoon salt, plus more to taste

2 ounces HERBED goat cheese
Directions:
Combine everything (except goat cheese) in a small pot.

Bring to boil and then lower temp to med-low and cook for 30 minutes. Stir constantly!

Once grits have reached the ideal consistency, add in the goat cheese. Stir well and serve.
I served mine on a bed of arugula with eggs.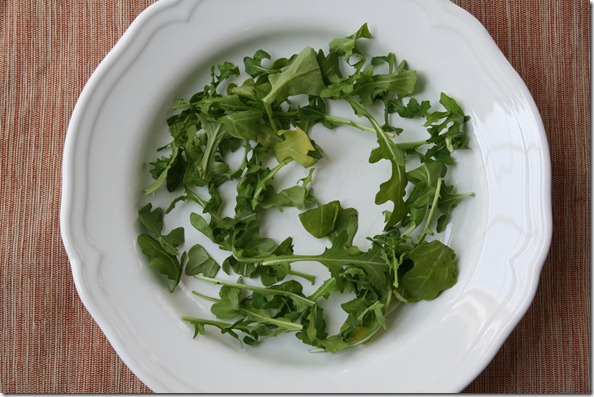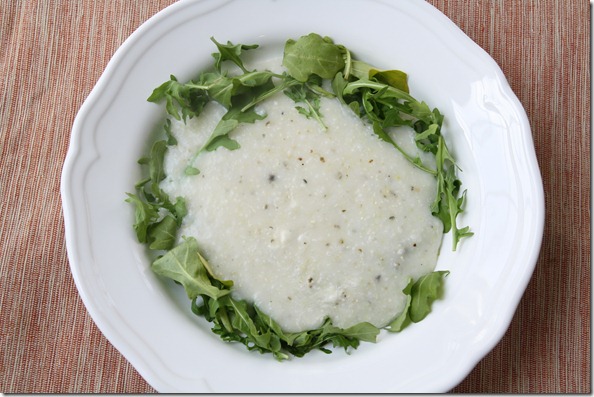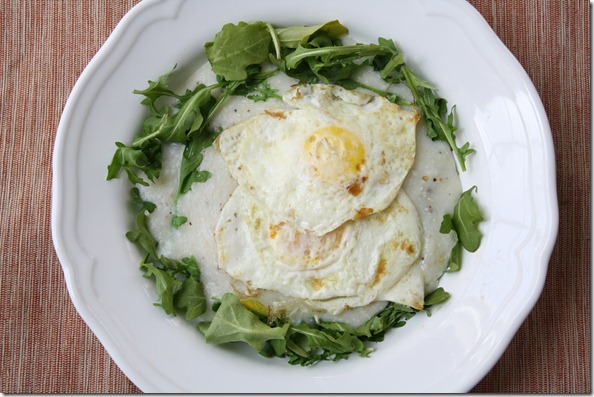 Have a great afternoon! <3