Remember the track workout from my gym that I posted a few weeks back?  Well, I figured today was a good day to test it out.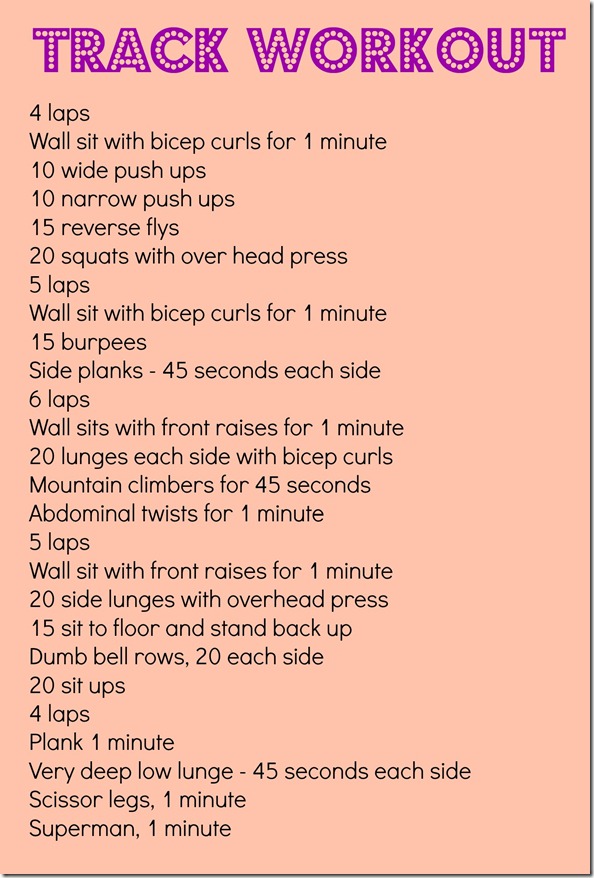 HOLY HELL.
Let me repeat that.
HOLY HELL.
This was so, so hard.  I was thrilled to make it to the 1-minute plank towards the end – which is saying something because my tummy hates planks.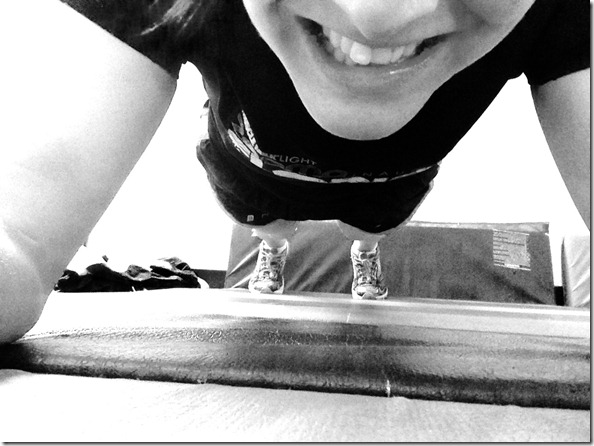 This workout is super challenging.  It also took a lot longer than I anticipated… I wish I had timed it, but I didn't.  It was probably around 45 minutes.  I had to keep taking breaks, though.  15 burpees?!  Look, this cardio queen does not "do" burpees.  Especially 15 of them.  But I'm working on it.

Post-workout PIZZA.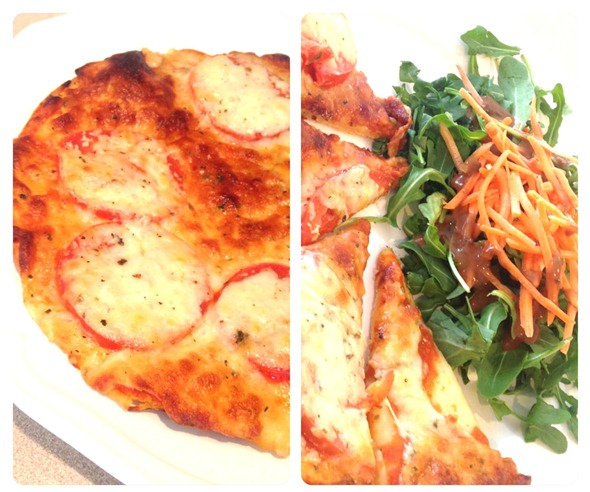 Something else to be excited about:  My Trader Joe's finally carries a gluten-free vegetarian frozen pizza.   I squealed when I saw it in the case.  Henry had a lot of fun baking this pizza with me (and by 'baking,' I mean unwrapping it and watching it through the oven window), but when it came time to eat it, he refused!  What toddler doesn't like pizza?!  Beats me.  I will attest that it was delicious, and if you see it at your local TJ's, you should definitely try it.
While I was running… and planking… and burpeeing… I was thinking about how much I love my gym.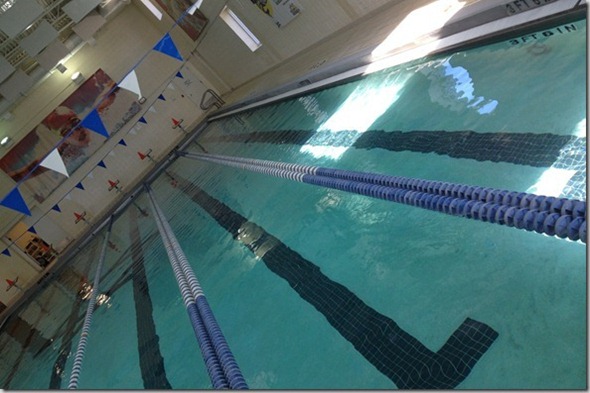 My gym has the following attributes, which totally make it an awesome place to exercise:
It's within a few miles of my house (BIG ONE!).
It has excellent childcare that Henry actually enjoys going to (EVEN BIGGER ONE!).
It's reasonably priced – $75 for two adults (plus $3 an hour for childcare).
There are lots of classes, like spin, barre, pilates, and yoga.
They have a CrossFit club, but it costs extra (and I'm scared of CrossFit, so I've never gone. Maybe one day…).
There is an indoor pool AND an outdoor pool.
There's a hot tub!
There is an indoor track, which I'm really becoming a fan of.
There's a good sense of community at the gym; people hang out and talk after classes.
People of all ages, sizes, and fitness abilities use the gym.
And there's lots of machines and treadmills in the main exercise room, so you never feel like you are waiting around to workout.
Things I didn't like about my past gyms…
Too far from my house (my personal limit is five miles).
A non-inclusive attitude from other members/staff.
Carpet in the locker rooms (EW!!!)
You had to pay extra for classes.  Boo!
Do you love your current gym?  Why or why not?  What is the most important part of a gym for you?  Because of logistics, childcare is very important to me, but besides that, I really value a gym that is close by.  If it's not close, I will never go!
Laura won the Albion Fit bathing suit giveaway!  Congrats and thanks to everyone who entered.