I want to go back!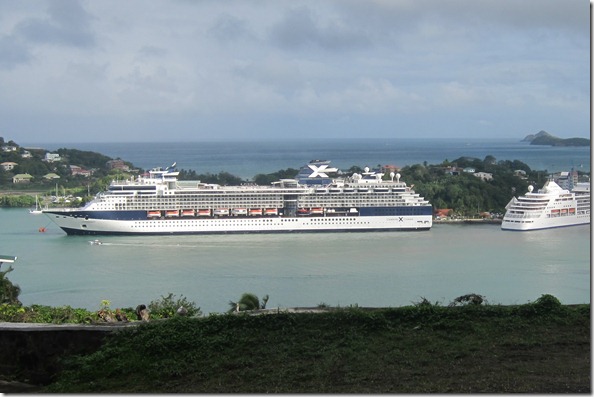 We had an absolute BLAST abroad the Celebrity Summit as part of the Cabot Celebrity cruise (each year, Cabot Coop takes about 45 volunteers on a cruise as a 'thank you' – I went because of my work with Operation Beautiful and as the cruise's Social Media Correspondent).  I must admit that, prior to this trip, both the Husband and I really had our doubts about the whole concept of cruising in general.  When I heard about cruises, I thought, "Why would I want to be stuck on a boat?! What if I got bored and couldn't escape? And what if the food was bad?"  I am happy to report that all of my fears about cruising were completely unfounded, and we both LOVED the experience of cruising.
Cruising is easy and carefree.  There is no planning involved, save for choosing excursions at the port, if that's what you want to do. The food was great.  The entertainment was endless.  Our cruise was seven days long, and I barely scratched the surface of the ship!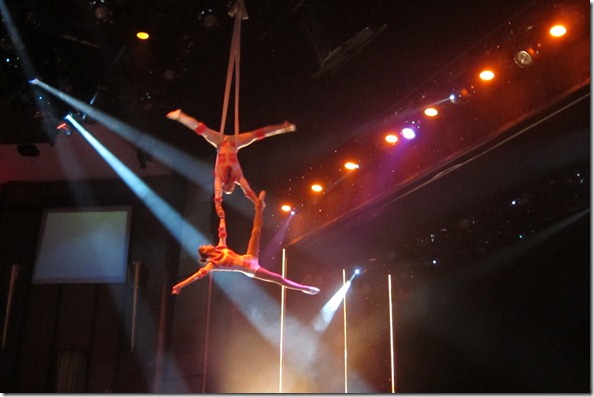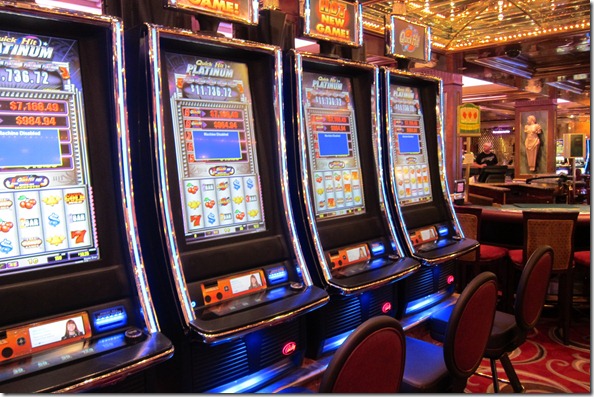 Because we had Henry with us, Celebrity placed in a handicapped room.  I'm assuming that Celebrity placed us in the handicapped room because no one needed the room and because it was at the end of the hallway and next to the elevator, thus minimizing the impact of a child on the rest of the passengers.  We didn't mind our elevator location at all (I never heard a peep from other people in the  hallway), and our room was spacious.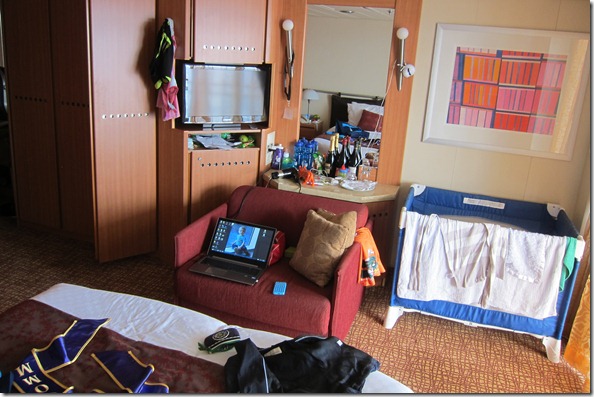 Sorry for the mess.

We also had a balcony, which was AWESOME.  We spent a lot of time on the balcony when Henry was sleeping.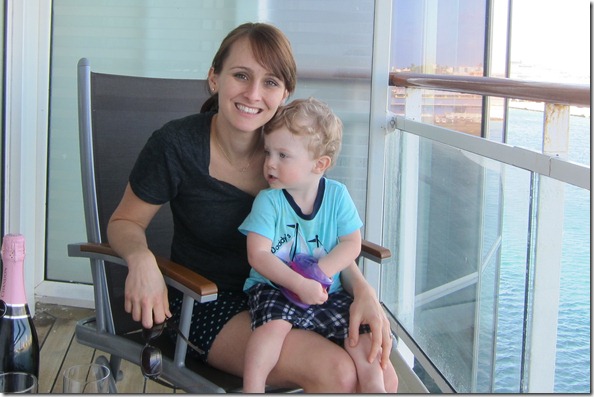 As mentioned, there was so much to do on board!  There was a theatre with nightly shows. They had a dance team, a comedian, a professional juggler, and singers.  There was a casino (where we lost a LOT of money – ugh!), a library, a wonderful spa (I got an insanely indulgent pedicure), steam rooms and a sauna, an art gallery, a shopping center, many pools and hot tubs, a nightclub, and lots of restaurants. There was a constant stream of shows, classes (like cooking lessons), trivia games, and flash sales.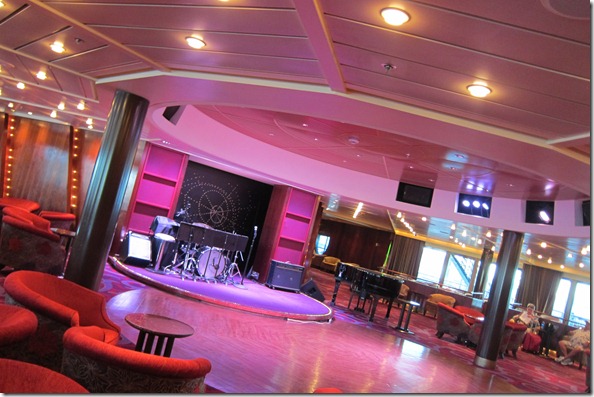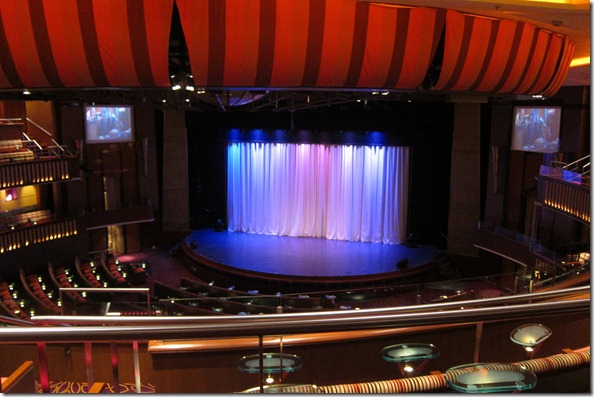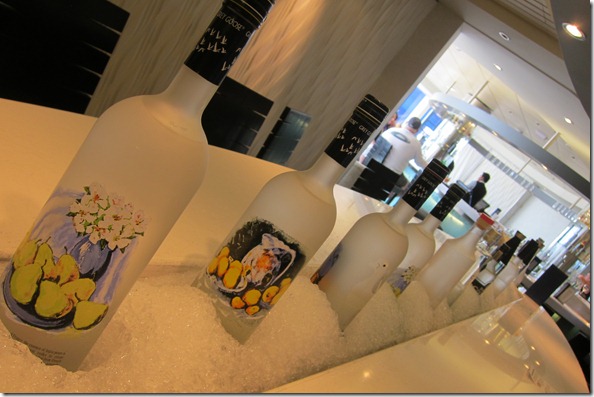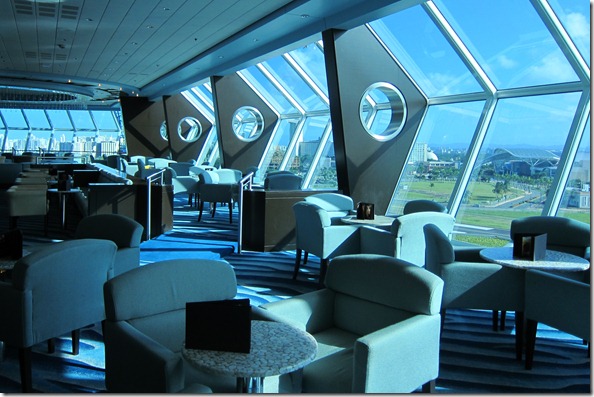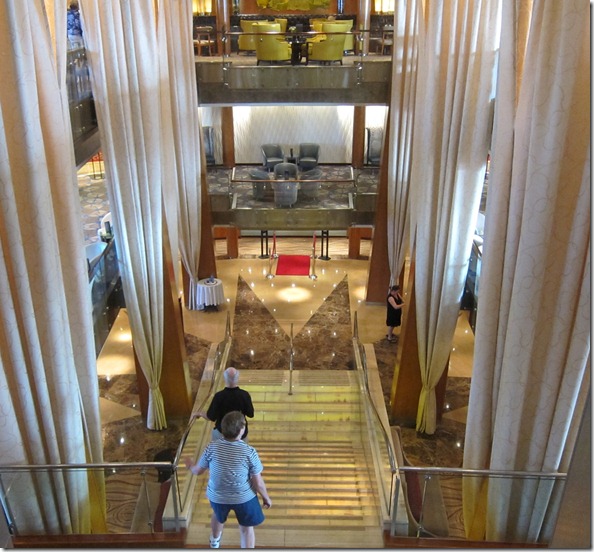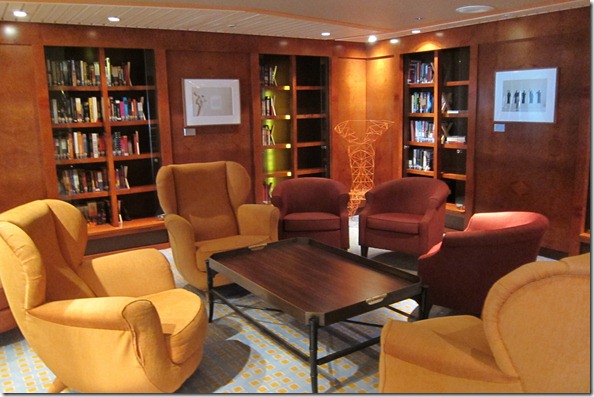 The food was yummy, too!  There was a ton of variety and nothing tasted mass-produced (although it all surely was!).  The food was fresh and well-cooked.  There were healthy and not-so-healthy-but-totally-delicious options, too.  Food was a big worry of mine, since I'm gluten-free and vegetarian.  But everything was clearly labeled.  The dinner menu even had special symbols next to the dishes indicating if the idea was vegetarian, dairy-free, gluten-free, or with no added sugar.  There was always a gluten-free and vegetarian entrée (except the last night), and there were lots of acceptable appetizers.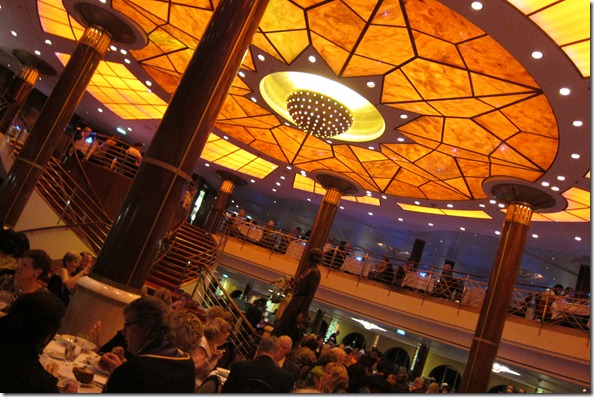 In addition to the formal dining room, there was a cafeteria-style restaurant open all day long (even late at night for post-casino munchies).  The food was wonderful there, too.  But we opted for the (FREE!) room service for breakfast many mornings because it was easier with Henry.
There was also a few fine dining restaurants that cost extra.  It was a flat rate ($40 per person), and you could order as much as you wanted.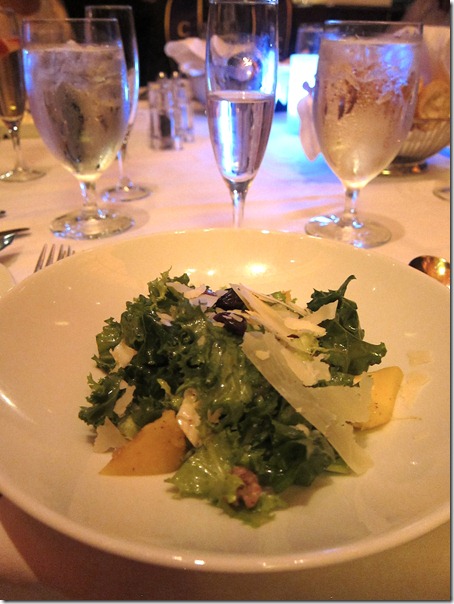 There was every kind of food imaginable on board… Sushi and chocolate fountains galore!  The desserts were particularly out of control.  The cruise director made a joke about how people gain one pound for every day on the boat.  Free, delicious food… In endless quantities… It's hard to say no!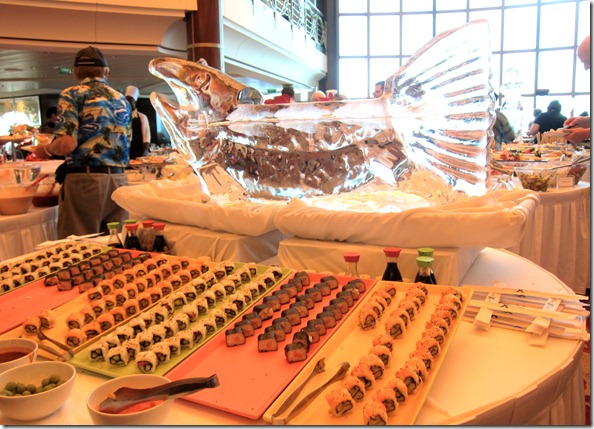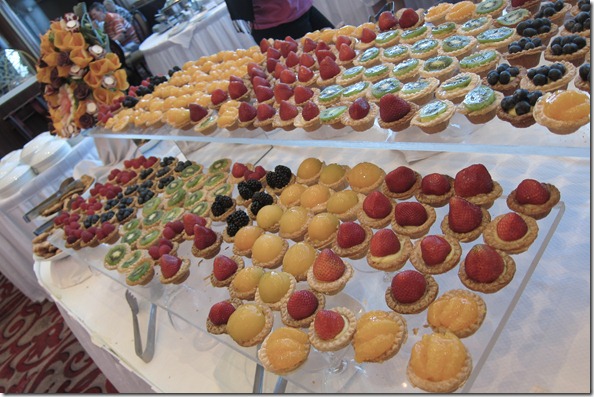 Speaking of gaining weight onboard, there was also a gym.  It was a nice one, too, with loads of cardio equipment, machine weights, and exercise classes like yoga and spin.  I did not use the gym very much (i.e. once).  Oh well.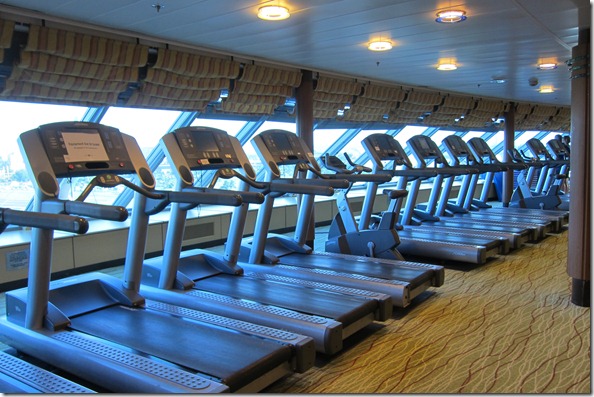 Just as a side note, I loved the look and feel of the Summit.  I took a bunch of photos of the chairs because they were all so pretty and unique.  Here are a few…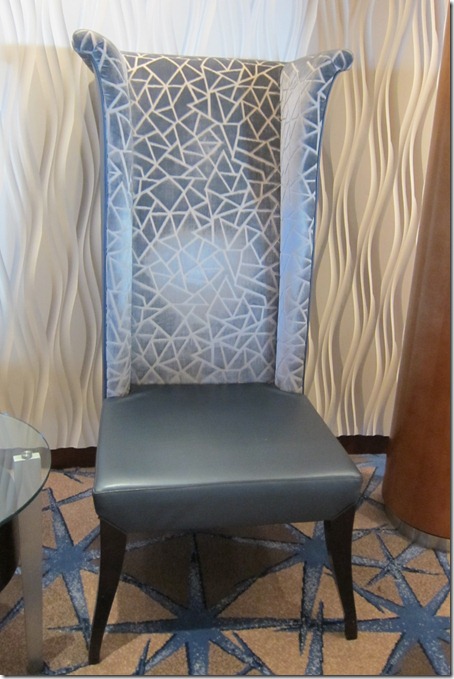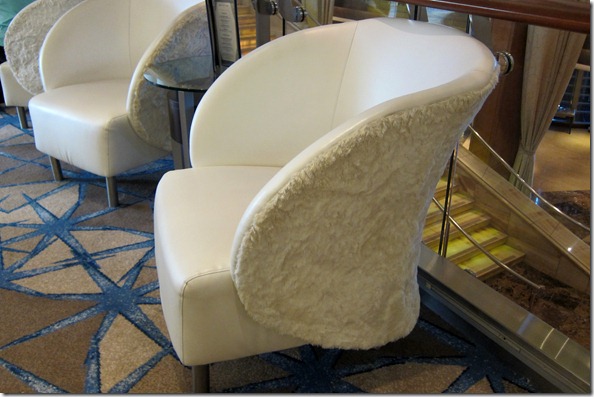 Our cruise took us from San Juan, Puerto Rico to Bridgetown, Barbados; Castries, St. Lucia; St. Johns, Antigua; Philipsburg, St. Maarten; Charlotte Amalie, St. Thomas; and back to San Juan.  We only had one "at sea" day and every other day was at port.  My favorite thing about cruising was opening our window every morning and seeing the new port.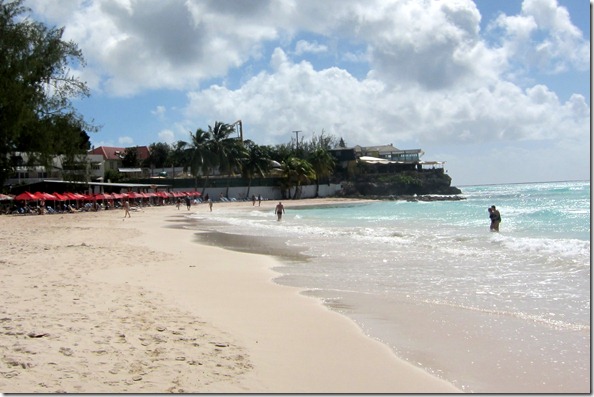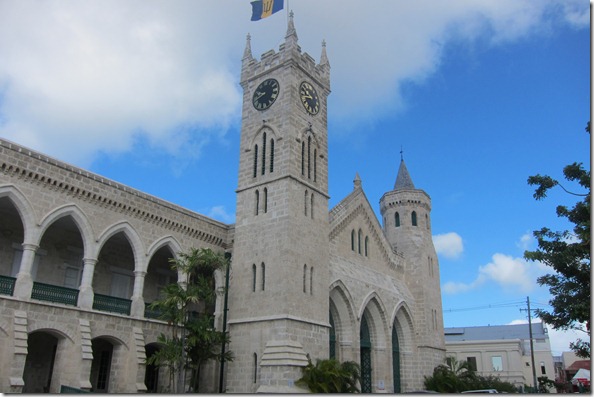 Our favorite beaches were in Bridgetown and St. Thomas; we liked walking around St. Maarten the most.  In St. Thomas, we also went to a butterfly farm, and I snorkeled off the beach.   We did two excursions (golfing and a rainforest hike).   The excursion desk on board was SUPER helpful and knowledgeable about what excursions we could do with Henry.  And it was easy to go on the excursions – you just walked off the boat at 8 AM when it docked, and then there was someone waiting for you with a sign.  Peace of cake.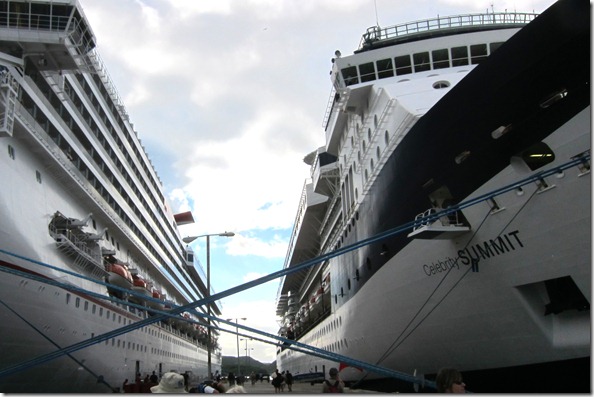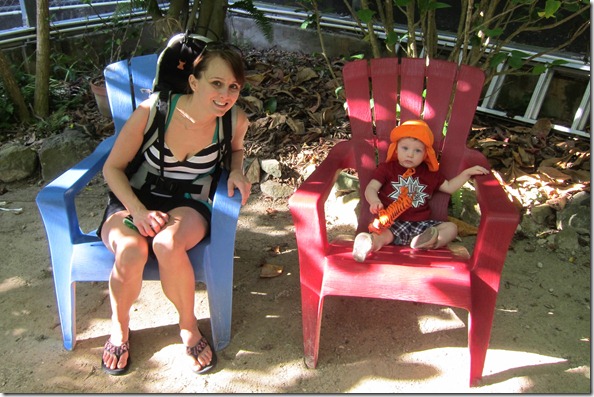 I want to give a HUGE shout-out to the staff abroad the Summit.  I cannot say enough great things about the staff, from the waiters to the spa ladies to the room attendants.  Everyone was extremely nice and friendly – but not fake or over-the-top.  The staff was AMAZING with our son.  By the end of the trip, every staff member that we came in contact with knew Henry's name.  They'd play games with him and bring him special treats.  I will never forget our stateroom attendant Dominic; he was so nice to Henry, who quickly learned how to say, "Good morning, Dominic!"  So cute.  Tips are built into your cruise costs, but we made sure to tip generously everywhere we went.
Henry was one of about five children under the age of five on board.  It's not that Celebrity is anti-kid; it's just more of an expensive, upscale line, so most people do not bring children.  As a result, child-friendly activities on board are limited.  Daycare is only for kids age three and up (no diapers allowed); there was also no pools that Henry could enter (my understanding is that on certain cruise lines, babies in diapers can go in designated pools because they are easily drained and refilled). They did have in-room babysitting, but we never used this service because my mother-in-law came with us.  You could borrow toys from the daycare, which was great because we didn't have to pack a lot.  Again, the staff was amazing with Henry, which was appreciated so much.
Henry is a well-behaved but normal toddler, and we know his limitations, so we didn't bring him into situations where he would impose on other guests.  He loved going to the cafeteria and hanging out with all the grandmas missin' their babies back home.  Generally speaking, Henry blended into the cruise quite well and had a fabulous time.  I would probably choose a more child-friendly line in the future, just so Henry could go into the pools and daycare. But I have zero complaints about how Celebrity treated Henry.
As far as logistics go, here's a list of things that I would really recommend you bring if you're cruising with a toddler (beyond the basics):
Cups for pouring water and building sandcastles
A small blow-up pool if they can't get in the adult pools (also nice to use on the balcony)
Laundry detergent so you can wash your own clothes in the bathroom sink (kids go through a lot of outfits!)
Two times as much sunscreen as you think you need
Snack cups (to fill with buffet food for later)
A hiking backpack
We brought an umbrella stroller but didn't use it once.  Henry was in the hiking backpack all the time – he even napped in it!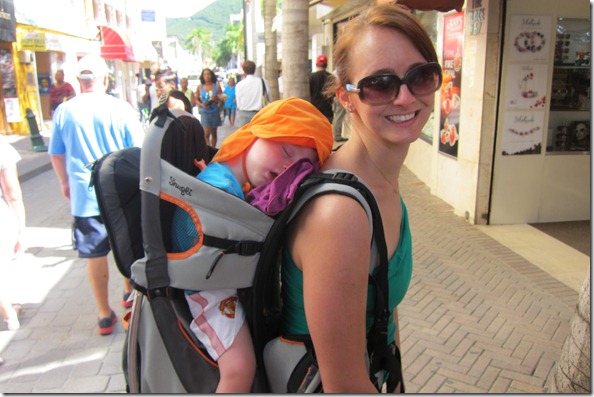 The backpack was awesome because it also carried a lot of our stuff, like toys, food, and towels.  I cannot say enough awesome things about our backpack (which was a consignment item).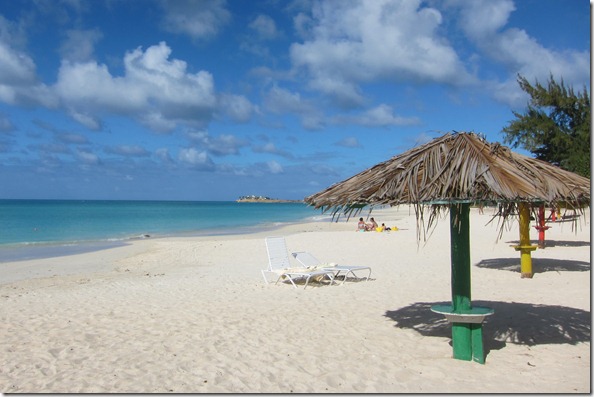 If you love to travel, I think cruising is a great way to travel with young children!  So much of the hard stuff is already organized for you, eliminating so much of the 'work' of finding places to eat and sleep.  It was great that this trip occurred when Henry was flexible with naps and bedtime – it made sightseeing a lot easier.  Henry had an absolute blast and traveled like a champ, and our family carved out some very special and unique memories.  <3 <3
We cannot wait to go on another cruise!
If you've cruised before, share your experiences in the comments section…  maybe you'll help me find my next boat.